More Americans died of drug overdoses in 2014 than in any previous year on record, according to new data released on Friday by the CDC.

Of the more than 47,000 people who died from a drug overdose last year, the majority — nearly 28,000 — involved the use of heroin, prescription painkillers, heroin, or other opioids.

The opioid epidemic — spurred both by overprescribing of highly addictive prescription opioids, and an ensuing crackdown that's been linked to a rise in illegal heroin use — has fueled a sharp rise in overdoses across the country.
"The increasing number of deaths from opioid overdose is alarming," Tom Frieden, director of the CDC, said in a press release. "The opioid epidemic is devastating American families and communities."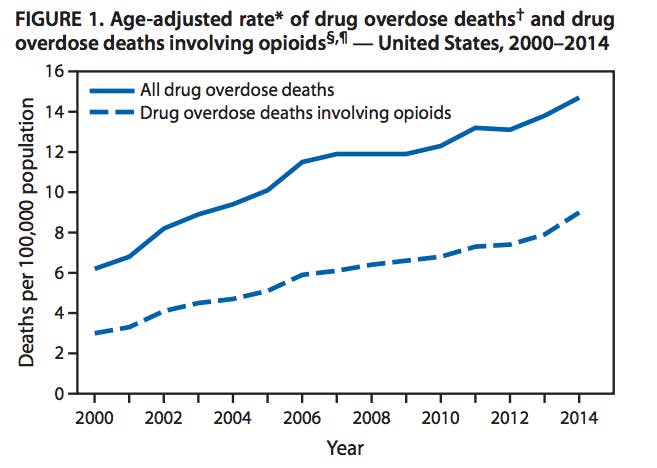 Although the rate of heroin deaths is rising sharply, it's still significantly outnumbered by the number of deaths caused by prescription painkillers. In 2013, more than 8,000 people died from heroin overdoses, but nearly double that number died from overdosing on painkillers.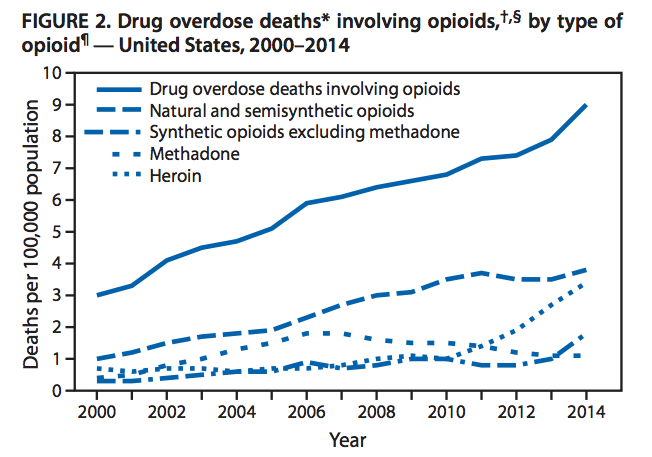 Drug overdose deaths were highest in West Virginia, New Mexico, New Hampshire, Kentucky, and Ohio.

The new 2014 numbers bring the total number of people who have died as a result of drug overdose since 2000 up to nearly half a million.