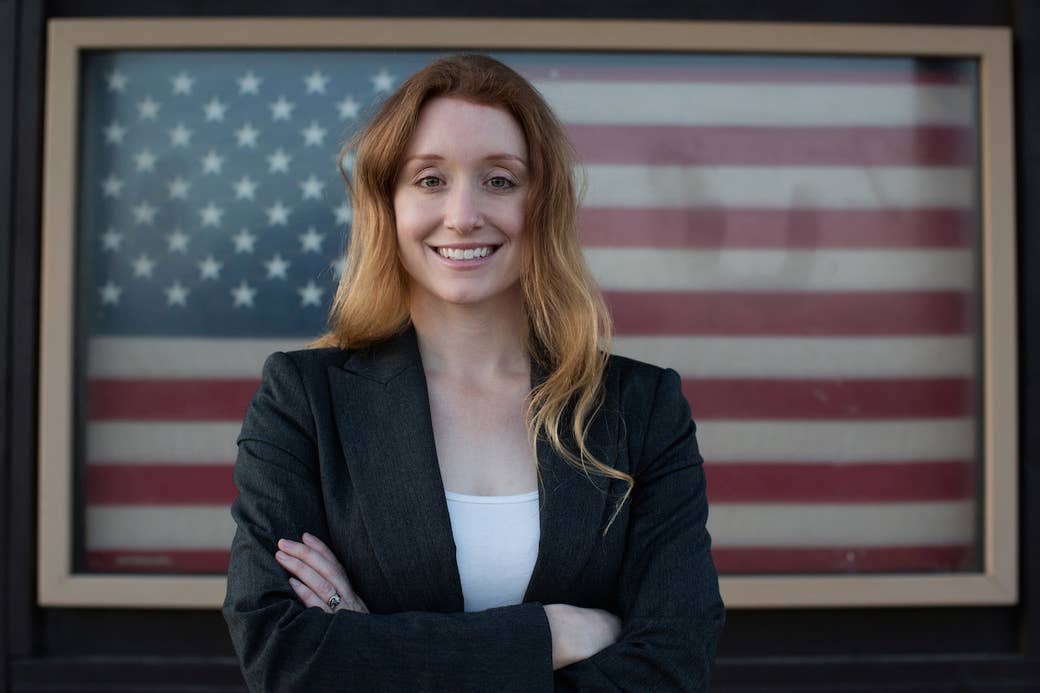 Just over a year ago, Jess Phoenix was in Ecuador, leading a 30-person film crew toward the spewing summit of a freshly erupting volcano. As the ground rumbled beneath their feet, the crew grew understandably nervous. But not Phoenix.
"My job is to try to understand what makes volcanoes tick," Phoenix, a volcanologist who also runs an environmental nonprofit called Blueprint Earth, told BuzzFeed News. "I guess when other people run away, I run forwards."
On Tuesday, Phoenix will announce her latest extreme endeavor, running for a spot in Congress. Her campaign joins the efforts of the science advocacy group 314 Action to inject better scientific thinking into government, by pushing actual scientists to ditch their field jackets and lab coats and run for office. Along with one other candidate, Phoenix will run to unseat a member of the group of politicians most notorious among scientists: the House Committee on Science, Space, and Technology, also known by some as the House "anti-science" committee. Her official paperwork will be filed in early April.
The Representatives they are trying to replace — Rep. Lamar Smith of Texas, who chairs the committee, and Rep. Steve Knight of California — will both be up for re-election in 2018, and 314 Action wants to make sure they don't come back. (The group also wants to unseat another committee incumbent, Rep. Dana Rohrabacher of California, but hasn't yet confirmed a candidate.)
The races are just another symptom of bubbling scientific discontent with US politics, best seen with the hundreds of thousands of supporters for a March for Science in Washington, DC, in April, as well as "rogue" Twitter accounts for national parks and federal science agencies gaining large followings. Trump's introduction of vaccine opponents and climate deniers onto the political stage has spurred scientists, usually insistent on staying out of political disputes, to speak out.
None of the politicians targeted by the PAC responded to a BuzzFeed News request for comment on their scientist opponents.
314 Action's name and nerdy tagline "Pi is everywhere" (3.14 are the first three digits of the mathematical constant) speak to its insistence that science can no longer stay sealed off in university labs. The group says it's seen an unprecedented level of interest and support from the scientific community. Over 3,000 scientists, roughly split between men and women, have signed up and expressed interest in running for office — everything from school boards to state legislatures to Congress. And they've raised over $300,000 in online donations in the last 45 days, which doesn't include large one-time donations from wealthy funders, said 314 Action's executive director, Josh Morrow.
But many wonder whether the group will be able to translate interest from scientists into actual political success, and more importantly, whether pitting scientists versus politicians will be good for science in the end.
"[Scientists] are generally not people that want to bring attention to themselves — these are people who feel greatly motivated by the statements that we're hearing from our president," said Shaughnessy Naughton, 314 Action's founder. A chemist by training, Naughton ran for Congress twice, in 2014 and 2016, but lost in Democratic primaries, which she says spurred her decision to start the group. "This doesn't start with Trump — the science committee has a long, storied history of an anti-science bent. But he's certainly elevated it."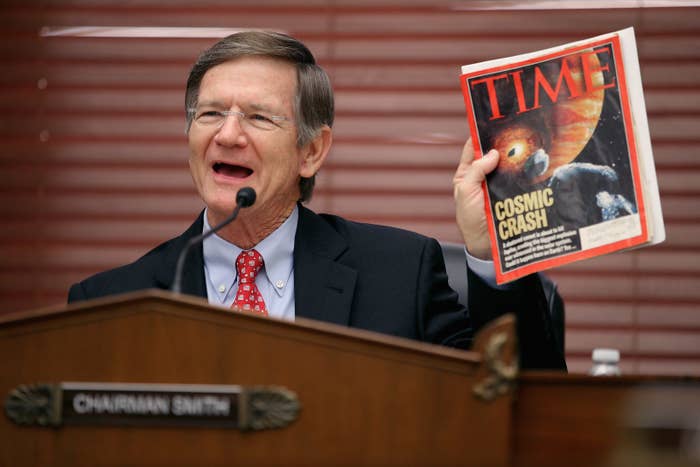 Prior to 2012, the science committee had issued just five subpoenas to scientists in 50 years. Since Smith became chair however, 56 scientists from federal agencies, mostly those researching climate change, have received subpoenas from the committee.
"Their perspective on science is one of antagonism," Al Teich, professor of international science and technology policy at George Washington University, told BuzzFeed News. "I think it comes from a distrust of mainstream science and of mainstream scientists."
"The committee has become, like most House committees, much more dominated by ideological conservatives — it's become more polarized," said David Goldston, former chief of staff of the House science committee and current director of government affairs at the Natural Resources Defense Council. "Most notably, it's dominated now on the majority side by climate deniers."
Smith has led that charge. He's called for slashing NASA's earth sciences budget, and, most recently, passed a bill out of his committee that would give industry greater influence over the science done at the Environmental Protection Agency. He openly criticized the Obama administration's approach to climate change as buying into the "climate-change religion."
Which is why aerospace engineer Joseph Kopser of Austin, Texas, is thinking of running against him in 2018 in the 21st District of Texas.
"Red white and blue, apple pie — that's all very real to me," Kopser, who served in the Army for 20 years and currently works as a technology entrepreneur, told BuzzFeed News. "I think we the people need to make decisions far more based on evidence and track record, and a lot less based on who can stand in front of the cameras on C-SPAN and whip up the ire and emotions of their voters."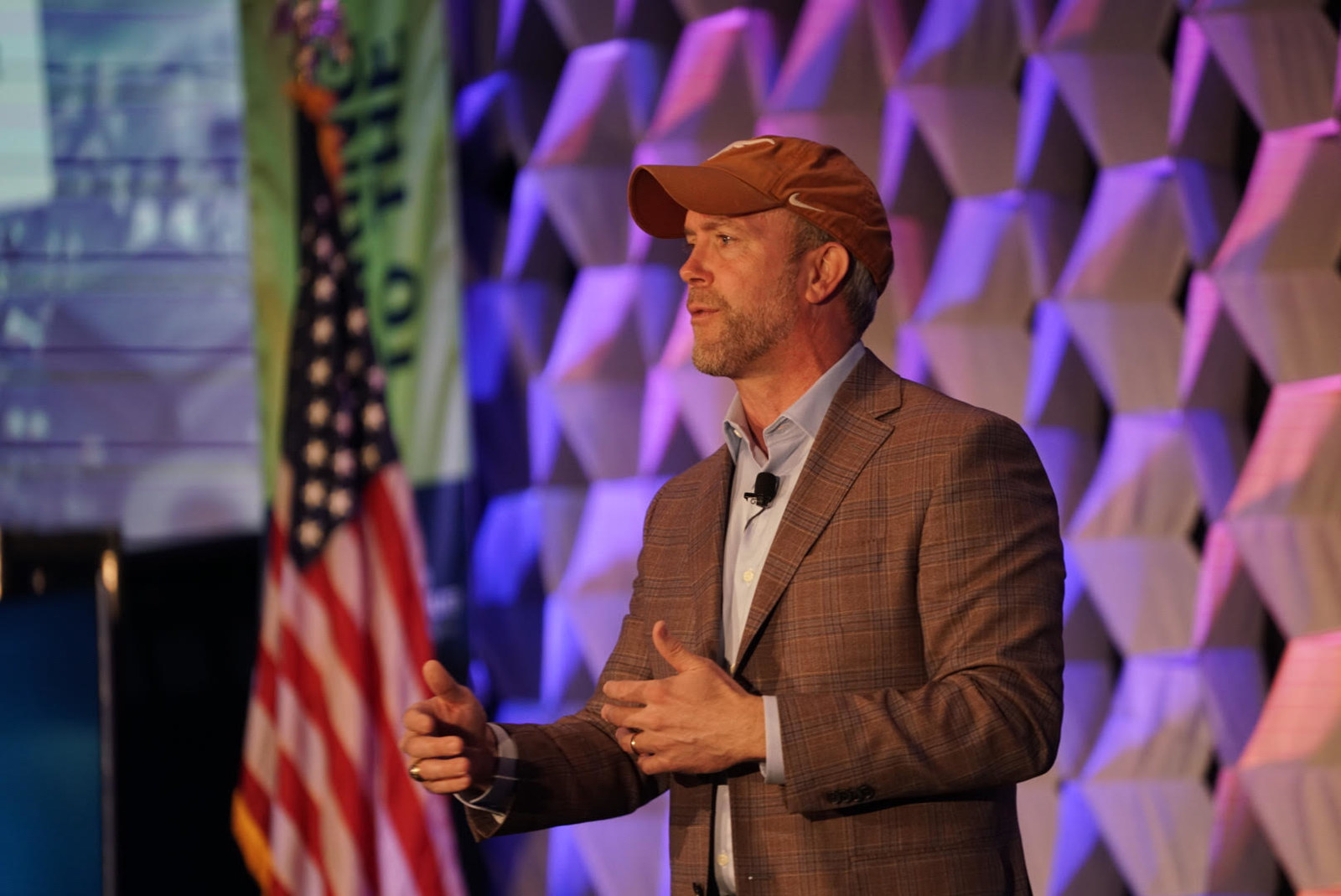 The April 22 March for Science explicitly eschews partisan politics. But 314 Action is overt about its partisanship: It is only supporting scientists who are Democrats in upcoming races.
"When Lamar Smith has issued 56 subpoenas to climate scientists he doesn't agree with — I mean, who's politicizing science?" said 314's Morrow. "We believe that science has to step off the sidelines."
But others are skeptical about whether getting scientists to run for office in this way will ultimately be good for politics — or for science.
"There's no shortage of scientific information in Congress. They're not using it, and it's not because they don't have access to it, it's because the politics of the situation is not incentivizing them to use it," said science and society professor Daniel Sarewitz of Arizona State University, who previously served on the staff of the House science committee.
"The calls for more scientific thinking are naive. They misunderstand how politics works, and I also think they misunderstand what it takes to be effective on behalf of science in Congress."
By only running Democrats for office, he added, a group like 314 Action also runs the risk of further stoking mistrust of science among Republicans.
"The danger is you have a self-fulfilling prophecy where Republicans start to look at science as nothing more than Democratic politics by another name," Sarewitz told BuzzFeed News.
But for Phoenix, who will begin campaigning against Republican Steve Knight in the 25th District of California this year, those lines have already been drawn, and scientists staying quiet has not helped things.
"It's almost like somebody opened a floodgate, where we have no moderation now whatsoever," Phoenix said. "It's the extremism of the attitudes that I'm really concerned about. That's not common sense, it's not practical, and it's not based in reason.
"If we want to step up and make sure science is not silenced, we have to give it a voice."