This is Fox News host Judge Jeanine Pirro. She's the host of a show called...Justice with Judge Jeanine.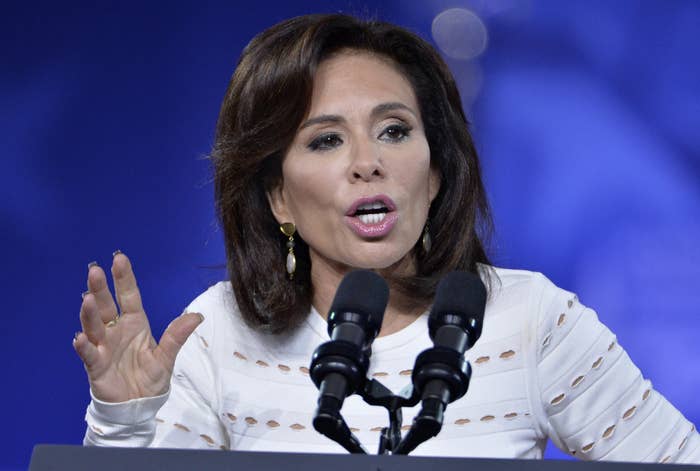 Sometimes she spends her time searching the woods for Hillary Clinton.
But on Friday night, Pirro went on Hannity to blast the FBI for what she said was incompetence for not doing enough to investigate Florida shooter Nikolas Cruz's YouTube comments from last year.
"I don't care if you're the FBI or from Podunk, you put on your instincts and your antennas and you say, 'Let me try to find out who Nicolas Cage is!'"
video-player.buzzfeed.com
People on Twitter were like, "Uh, we agree. Who exactly is Nicolas Cage?"
There was that whole thing with the Declaration of Independence.
That seems like a matter for the FBI.
But also there's that thing where he can swap faces!
Even Don Cheadle chimed in.
For now, we'll all just need to put on our instincts and antennas...
...until someday we find him.