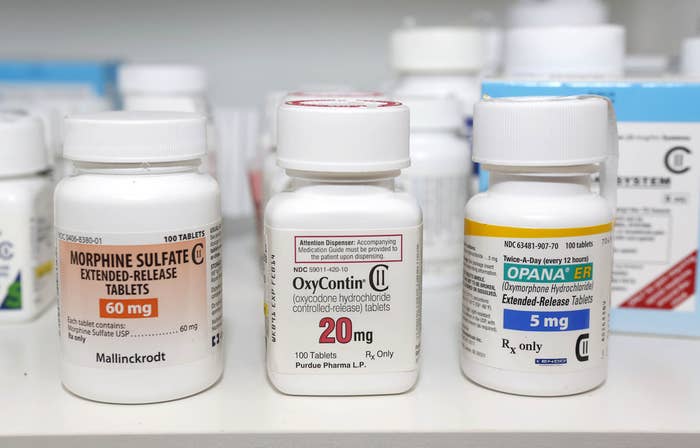 National and state health officials confirmed Friday a "severe" outbreak of HIV in Indiana's Scott County due mostly to the use of intravenous painkillers.
The Centers for Disease Control (CDC) warned that state and local health officials across the country should carefully monitor for spikes in HIV and hepatitis C.
"We literally have new cases confirmed every day on an hourly basis," Indiana's State Health Commissioner, Jerome Adams, said in a news briefing. Since the outbreak was first identified last November, 136 people have been confirmed as HIV positive in a county of 4,200 that typically sees fewer than five cases a year.
Among the 112 individuals interviewed by health officials so far, 80% reported crushing and injecting the prescription pain medication oxymorphone, also known as Opana.
"The U.S. is facing epidemic of prescription opioid abuse," said Jonathan Mermin, director of the National Center for HIV/AIDS, Viral Hepatitis, STD, and TB Prevention. More than 2 million Americans are currently dependent on prescription opioids, and in 2013, more than 16,000 individuals died after overdosing on the pain meds."
"The situation in Indiana should serve as a warning that we cannot let down our guard against these deadly infections," Mermin said. "This outbreak is really the tip of the iceberg."
The rapid spread of HIV and hepatitis comes in large part from drug users sharing needles.
In late March, Gov. Mike Pence of Indiana instituted a 30-day emergency needle exchange program to combat the spread of HIV and hepatitis C among drug users. Due to the growing outbreak, the emergency program has since been extended until May 24.
Although this program has drawn the most attention, Adams stressed that it will only prove effective as part of a multi-pronged approach that includes better access to healthcare, education, and counseling.
"Needle exchange is not a panacea," Adams said.
Like many other rural counties in the U.S., Scott County has many unemployed and low-income residents with limited access to health care.
The Indiana outbreak underscores the need for close attention to infection rates, particularly in rural areas experiencing the highest rates of prescription opioid use, said Joan Duwve, chief medical consultant for the Indiana State Department of Health.
"The outbreak highlights the vulnerability of our rural populations," Duwve said.
The outbreak was confirmed in Indiana's Scott County. A previous version of the post misidentified it as Clark County.