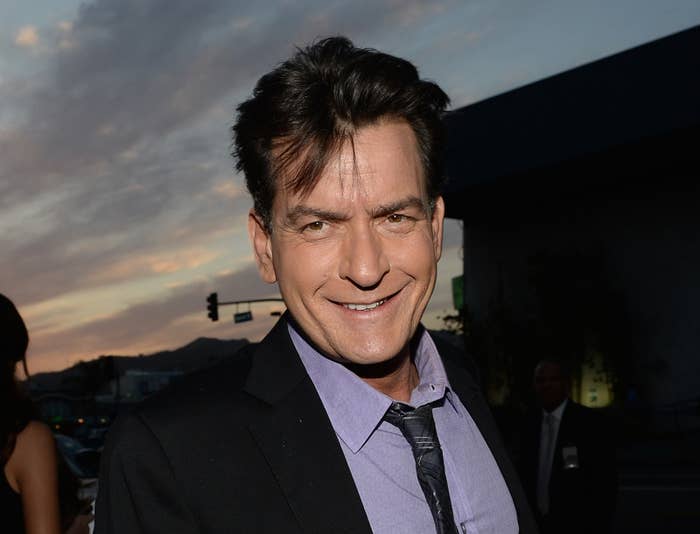 On Tuesday morning, Charlie Sheen came out on theToday show with the long-rumored news that he has been living with HIV for the last four years.

"I'm here to admit that I am in fact HIV positive," Sheen said. "It's a hard three letters to absorb, you know? It's a turning point in one's life."

Sheen's doctor was also on the show, and explained that the actor has been on anti-retroviral treatments since his diagnosis. These drugs, first discovered in 1985, are not a cure for HIV, but when taken daily can keep the level of the virus circulating in the blood low enough to be virtually "undetectable." This also greatly reduces — though doesn't totally eliminate — the chances of passing on the virus to others.
As a result, these drugs have revolutionized what it means to be living with HIV: Once a death sentence, HIV-positive people on anti-retroviral treatments can now lead normal, healthy lives.
This also means that more and more people are living with an HIV diagnosis. About 1.2 million Americans are HIV positive, and the number of new infections in the U.S. has kept steady at about 50,000 per year: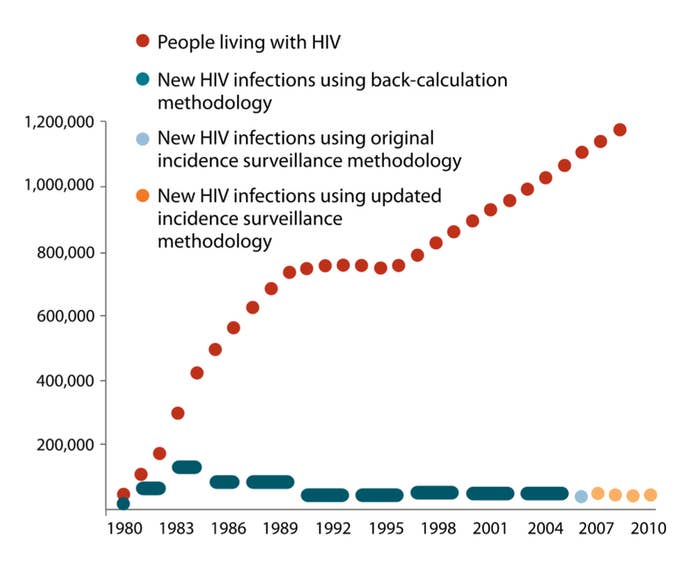 The demographics of HIV in the U.S. are shifting.
When the epidemic first his the U.S. in the 1980s, most of its victims were white gay men. Today, the majority of new infections in the U.S. are still men who have sex with men. But in 2010, the most recent year numbers were available, black Americans made up 44% of all new HIV infections, and Latinos 21%.
These numbers are high because minorities often have less access to good health care, and more social stigma surrounding homosexuality. Despite the increasing availability of drugs that prevent HIV transmission — also known as pre-exposure prophylaxis, or PrEP — for example, young black and Latino men who have sex with men are far less likely to be opt in to the preventative treatment.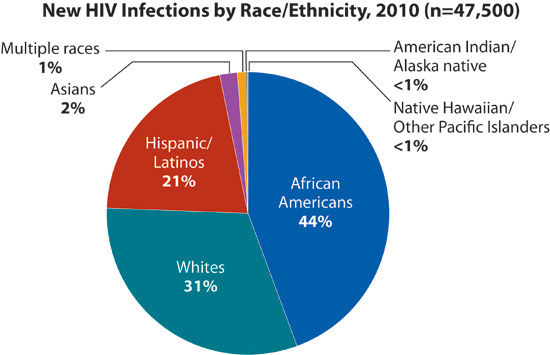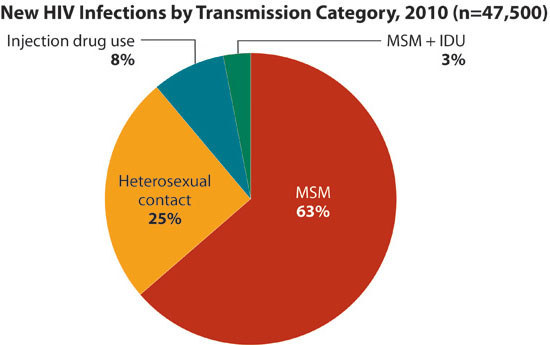 Despite available drug treatments, lots of people are still dying from HIV — especially outside of the U.S.

In the U.S., where anti-retroviral therapies are widely available, 13,712 people diagnosed with AIDS died in 2012. That brings the total number of casualties in the U.S. from AIDS to date to 658,507 people.
Sadly, that number is dwarfed by prevalence of HIV and AIDS in Sub-Saharan Africa. In 2013, an estimated 24.7 million people in the region were living with HIV — around 71% of the global total.
Only 39% of adults in the region are on antiretroviral treatments. That same year, the region saw 1.5 million new HIV infections, and 1.1 million people died from AIDS.
To date, HIV has claimed more than 34 million lives worldwide.