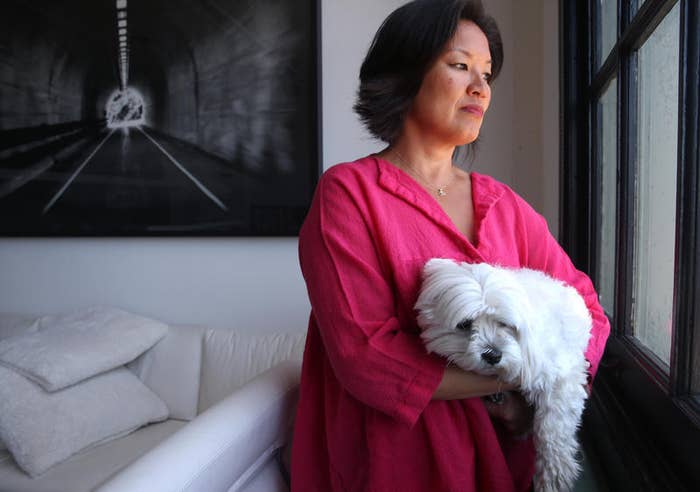 On Wednesday, a San Francisco judge ruled that five frozen embryos created by a now-divorced couple needed to be "thawed and discarded," after a man challenged his ex-wife's rights to use them to produce children.
With more than 4 million frozen embryos stored in fertility clinics across the U.S., cases like Lee's are raising thorny questions about these biological materials. Scientifically and legally, frozen embryos are not children. But are they property?
The case erupted after Mimi Lee, an anesthesiologist in San Francisco, asked to keep the embryos she had created with her now ex-husband, Stephen Findley. (They made the embryos after Lee was diagnosed with breast cancer and told that she would likely lose her fertility as a result of her treatment.) At a California fertility clinic in 2010, Lee and Findley signed a consent form stating that in the event of a divorce, their embryos would be destroyed.
The couple divorced in 2013, and court proceedings over the embryos began four months ago. Lee, now 46, argued that the consent form was not legally binding, and that the embryos were her only chance at having a biological child. "I want my embryos. I want my babies," Lee said in court, according to the San Francisco Chronicle.
But the judge, Anne-Christine Massullo, ruled against her, saying that the consent form the couple signed would be upheld.
"The court holds that while Lee might have a right to procreate in other circumstances not before the court, she does not have a right to procreate with Findley," Massullo wrote in her decision.
"It is a disturbing consequence of modern biological technology," Massullo added, "that the fate of nascent human life, which the embryos in this case represent, must be determined in a court by reference to cold legal principles."
Lee's lawyers declined to talk to BuzzFeed News, stating only that, "Dr. Lee is disappointed with the Court's tentative ruling and is evaluating her legal options."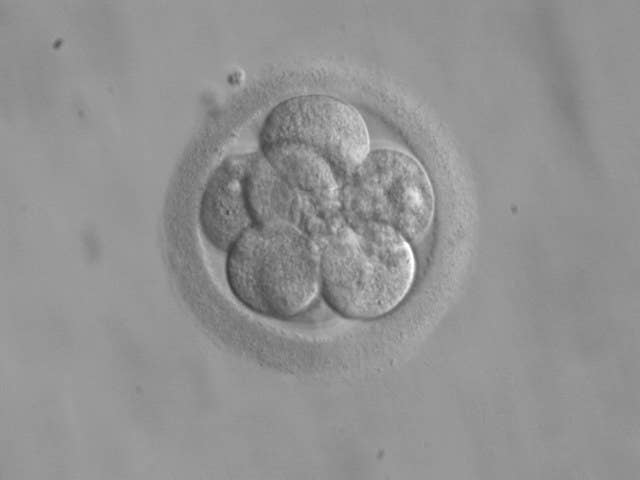 No federal law dictates what to do with frozen embryos in the event of a divorce. Instead, statutes — if they exist — are decided state by state.

Lee's closely watched case was the first such dispute settled in California, where couples are required to specify ahead of time what should be done with the embryos in the event of a divorce. At least 11 other cases have been tried in other states, beginning with a Tennessee case in 1992.
In 8 of these 11 cases, the judge ruled in favor of the partner who did not want the embryos to be used. But courts in Pennsylvania, Illinois, and Maryland sided with women who argued that the embryos presented their only chance to procreate.
The technology to freeze embryos has been around since the 1980s. The recent surge in these cases — such as the highly publicized dispute between actress Sofia Vergara and her ex-fiance Nick Loeb — is because couples who opted to use the technology are now facing crumbling relationships.
"The people who happily froze their embryos once the new technologies arrived, those are the ones that are now getting divorced," Nicolas Terry, a professor of law at Indiana University, told BuzzFeed News. "Now the issues are maturing."
In some states, such as Colorado and Texas, the male partner has no say in what happens to the embryos, and he is not responsible for any costs of raising a potential child, Terry said. Louisiana is the only state that designates the biological material as "juridical persons" that cannot be destroyed.
But as the hodgepodge of state rulings reveal, no one is quite sure of how to categorize biological material that has the potential to become a human life.
"The courts have struggled with whether or not to deal with embryos as property or as something akin to a person," Naomi Cahn, a professor of law at George Washington University who specializes in reproductive technologies, told BuzzFeed News.
"We're dealing here with potential children, we're dealing with parentage, and when these cases get to court, we're dealing with couples who are in conflict," Cahn added. "It's very human emotions that judges need to be dealing with here."
Although the judge in Lee's case did not explicitly rule on her right to procreate, the issue was central to the three cases that sided with women who wanted to use the embryos. In the Pennsylvania case, for example, the judge ruled that because the woman "cannot achieve genetic parenthood otherwise," her wishes trump her ex's.
For now, though, there is no consensus among judges about whether there is a "right to procreate," Cahn said. "Courts are reacting to the facts as they see them."