Columbia University Fined $9.5 Million For Fraudulent Science Grants
For more than a decade, the Ivy League university over-billed the National Institutes of Health for hundreds of federal research grants.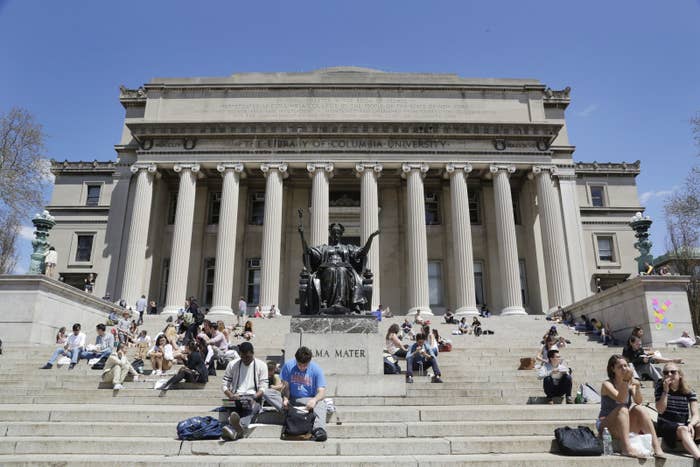 Columbia University has agreed to pay the federal government $9.5 million for repeatedly over-billing the National Institutes of Health (NIH) for its research grants, the Justice Department announced Thursday.

Columbia admitted to charging the NIH a much higher "on-campus" rate for research actually done off campus at facilities owned by the State of New York and New York City. It over-billed the agency on 423 grants received over the course of 12 years, from July of 2003 to June 2015.
"It is disturbing that Columbia University, a prestigious institution, would improperly seek excessive cost reimbursements from NIH, as alleged in the settlement," Health and Human Services Office of the Inspector General special agent Scott J. Lampert said in the Justice Department's statement.
"Money gained by such behavior deprives other research programs of funds that could yield life-altering new treatments," he said. "We will continue to work with our law enforcement partners to ensure institutions who engage in wrongful activity are held accountable."
On hundreds of NIH grant applications, Columbia claimed that the work was being done at the main address of its College of Physicians & Surgeons. Most of the research, however, was actually conducted at the New York State Psychiatric Institute or another off-campus building operated by the City of New York. Because of this, Columbia was able to charge a much higher overhead rate to the NIH.
Columbia claims that it did not over-bill intentionally.
"In this case, Columbia believed in good faith that it was appropriate to apply an 'on campus' indirect cost rate to research performed by Columbia faculty in certain buildings owned by the state or city that are located on our medical center campus," Columbia said in a statement. "The government disagreed with the University's approach and took the position that a lower 'off campus' indirect cost rate was appropriate. We are pleased to put this dispute behind us and resolve the matter."

In October of 2014, the university settled another case alleging that it over-billed NIH for HIV- and AIDS-related grants. Columbia admitted to inappropriately charging the NIH for work that was actually done for different projects. For that settlement the school paid the federal government $9,020,073.