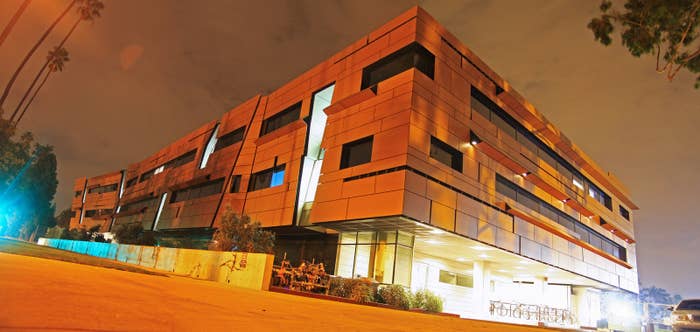 Christian Ott, a tenured astrophysics professor who was investigated by the California Institute of Technology in 2015 for harassing two female graduate students in his research group, has resigned.
In the fall of 2015, after an internal investigation found that Ott had engaged in "discriminatory and harassing behavior" toward the two students, Caltech suspended Ott for nine months. The suspension was later extended for an additional year after Caltech's provost determined that Ott had violated the terms of his suspension by contacting one of the students.
Ott's resignation, confirmed by Caltech on Tuesday evening, came as a university committee was debating whether to allow Ott to return to campus this fall, an increasingly contentious issue that students protested in May. The two female graduate students whom Ott harassed are still completing their PhDs at the university.
"It's just one less thing I have to worry about on a list of things I have to worry about," Io Kleiser, one of those students, told BuzzFeed News. "It's really helpful for me and for other people who were impacted to know that they don't have to face that again."
An independent committee of four faculty members had consulted with Caltech students — including Kleiser and Sarah Gossan, the two women named in the complaint — as well as postdocs, faculty, and Ott himself.
According to the statement Caltech sent to students and alumni, the committee's recommendations also included professional evaluations determining that Ott had made significant progress on the behavioral issues that led to his original discipline — what the university had at one time referred to as the "rehabilitative" training necessary for his return.
But the recommendations also acknowledged that because of the history of Ott's actions, he "remained a divisive element on campus."
After the recommendations were shared with Ott, he announced that he would resign, effective Dec. 31, 2017. He will remain off campus until then.
"This has been a difficult situation for our community," the Caltech statement said. Caltech declined to provide any further comment to BuzzFeed News, and Ott did not immediately respond to a request for comment.

According to more than 1,000 pages of emails and chat messages submitted to the investigators, first publicly reported by BuzzFeed News, Ott had become infatuated with Kleiser, who he then fired due to his feelings. He later confessed to his actions in increasingly inappropriate and erratic emotional exchanges with Gossan.

Gossan filed a complaint with the university's Title IX office in the spring of 2015, which Kleiser joined soon after. Prior to Gossan's complaint, Kleiser had no idea she had been fired for reasons unrelated to her scientific work.
Kleiser is relieved that Ott resigned. But her experience with him, in addition to the "lukewarm" response from many in the faculty to news of the problem, has led her to decide to leave academia once her PhD is complete.
"I didn't see a lot of action on the part of people that I considered to be my role models in my field," Kleiser said. "So that's kind of difficult, and I think that makes it harder to want to stay and eventually take a permanent position in a place like this."