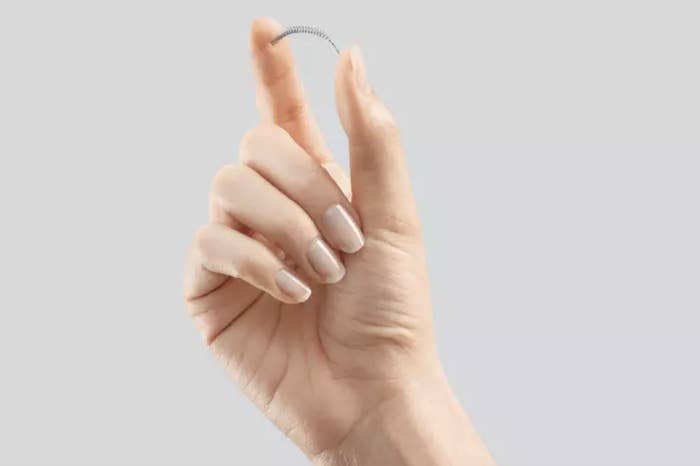 Pharmaceutical giant Bayer announced on Friday that it will halt US sales of its controversial sterilization device, Essure, in the face of lawsuits filed by more than 10,000 women who claim the birth control led to serious complications.
"This decision is based on a decline in U.S. sales of Essure in recent years and the conclusion that the Essure business is no longer sustainable," Bayer said in a statement Friday announcing that it will stop sales after Dec. 31. "We continue to stand behind the product's safety and efficacy."

Prior to this announcement, the US was the only country left in the world in which Essure was sold. In September 2017, the company had announced that it would halt sales in every country aside from the US, also citing commercial reasons.
The device was approved in 2002 and quickly became a popular nonsurgical alternative to tubal ligation for women seeking permanent birth control. It involves a pair of metal and polyester coils inserted into the fallopian tubes that induce the body to create scar tissue, which then blocks eggs from fertilization and implantation in the uterus. Bayer has reportedly sold 750,000 devices worldwide.
Criticism of the device was amplified on social media, largely through a Facebook group started in 2011 called Essure Problems that has since grown to include 37,000 women complaining of complications like persistent pain, perforation of the uterus or fallopian tubes, abnormal bleeding, allergic reactions, and unplanned pregnancies.
In 2016, facing thousands of complaints of adverse events involving the device, the FDA demanded new studies from Bayer, and added a strict "black box" warning for doctors and patients.
In February of this year, representatives from Essure Problems met with the Food and Drug Administration claiming that doctors did not heed the warning and continued to recommend and implant the device without properly counseling patients about their risks.
The FDA then put stricter warnings on the device, restricting its sales to doctors who agreed to talk patients through a two-page checklist of possible dangerous side effects before implanting it.
On Friday, FDA Commissioner Scott Gottlieb attributed Bayer's decision to the agency's decisive moves.
"Since the FDA ordered Bayer to conduct the post-market study and then to add a boxed warning and a Patient Decision Checklist to the labeling, there has been an approximate 70 percent decline in sales of Essure in the U.S," Gottlieb said in a statement.
Gottlieb also stressed that Bayer will still be expected to comply with the FDA-mandated safety study, which is expected to be concluded by 2023.
On Thursday, Angie Firmalino, founder of the Essure Problems Facebook group, posted a letter she sent that day to Gottlieb, claiming that Bayer still was not complying with the requirement to restrict sales to doctors who disseminated information about complications to patients. On Friday, she posted again, declaring victory: "WE WON! ESSURE IS DEAD!"

CORRECTION
Angie Firmalino's name was misspelled in an earlier version of this story.