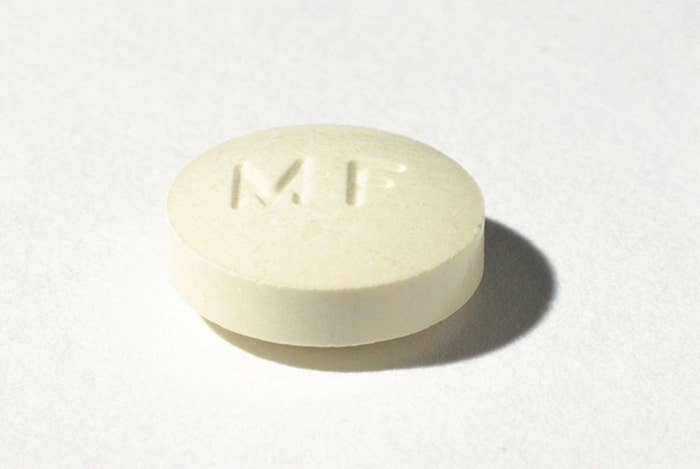 A controversial study reporting that the abortion pill can be "reversed" has been temporarily withdrawn from a scientific journal because it falsely claimed to have received formal ethical approval.
The April study was led by San Diego doctor George Delgado, known for an unproven theory that high doses of the hormone progesterone can undo the abortion pill, allowing a woman to continue a pregnancy. Although doctors and medical groups have widely condemned his procedure as unethical, several states have passed laws requiring doctors to discuss it with women seeking abortions.
Delgado has built a network, called "Abortion Pill Reversal," of more than 400 doctors "dedicated to preserving and protecting human life," according to its website. Women who had called the network's hotline after taking the first dose of the abortion pill, mifepristone, from 2012 to 2016 were recruited to be study participants. Out of 547 women who took progesterone within three days of mifepristone, nearly half had live births, the study reported.
In May, the University of San Diego — which employs two of Delgado's coauthors — launched an investigation into the study's ethical approval. As first reported by Retraction Watch on Tuesday, the Issues in Law & Medicine journal has now temporarily withdrawn the study "pending technical corrections." The journal is cosponsored by the Watson Bowes Research Institute, which gives grants to "pro-life" researchers.
The University of San Diego asked for the paper to be withdrawn, spokesperson Pamela Payton told BuzzFeed News, because it had "ambiguous" wording regarding the university's ethics board, "leading many readers to incorrectly conclude that the [school] reviewed and approved the entire study." In reality, Payton said, the ethics board had only approved analyzing preexisting data, not collecting it.
"There is a misrepresentation of what the university approved, and what we did," Payton said.
She said the school asked the authors to submit a correction to the journal. But Delgado told BuzzFeed News that it was "just a technical problem," and that his team would "redo" the ethics review. "There were no ethical issues at all," he said. (It's unclear how a new review would be possible when the research has already been carried out, and the journal did not respond to requests for comment.)
Independent researchers say the paper might have crossed other lines as well. "I have serious ethical concerns about the paper," said Daniel Grossman, a professor in the Department of Obstetrics, Gynecology, and Reproductive Sciences at the University of California, San Francisco.
"It is unclear if patients underwent informed consent and if they knew the treatment they received was experimental," he added.
The abortion pill, also known as medication abortion, accounts for nearly one-third of all abortions performed in the US. It requires one dose of mifepristone, which blocks progesterone, followed days later by a drug called misoprostol, which opens the cervix and makes the uterus contract to end the pregnancy.
Delgado's reversal, first described in a 2012 paper, involves injecting women with progesterone after taking mifepristone, skipping the misoprostol, and continuing progesterone for 12 weeks. That study claimed that four of six women who underwent the treatment brought their pregnancies to term.
However, the American Congress of Obstetricians and Gynecologists notes that these continued pregnancies may have simply been the result of the abortion pill not being used properly. As many as half of women who take only mifepristone, without following with the dose of misoprostol, continue their pregnancies.
ACOG has flatly denounced Delgado's claims, stating that they "are not based on science and do not meet clinical standards."
UPDATE
This story has been updated with comments from George Delgado.