17 Popular Websites Before They Were Popular
Your favorite gossip blogs, tech news outlets, and online shopping sites haven't always been there. At one point in time, they all just belonged to crappy bands from California.
1.
Today, deadspin.com is a popular sports blog owned by Gawker: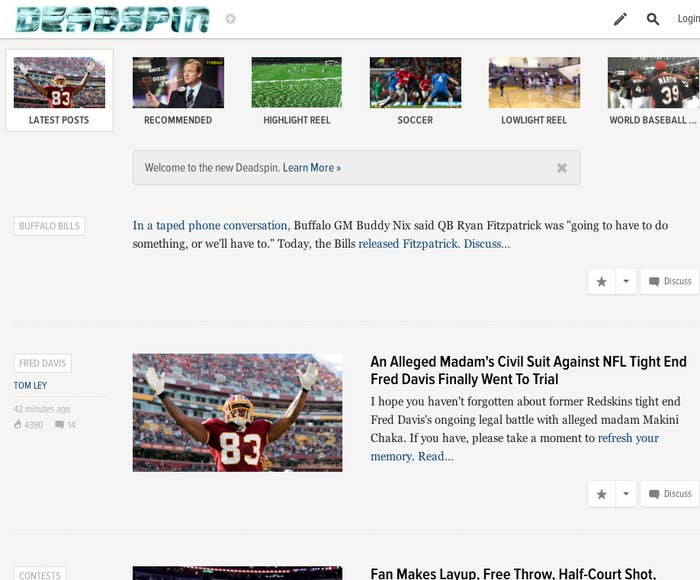 In 1999, deadspin.com belonged to a really bad ass looking rock band: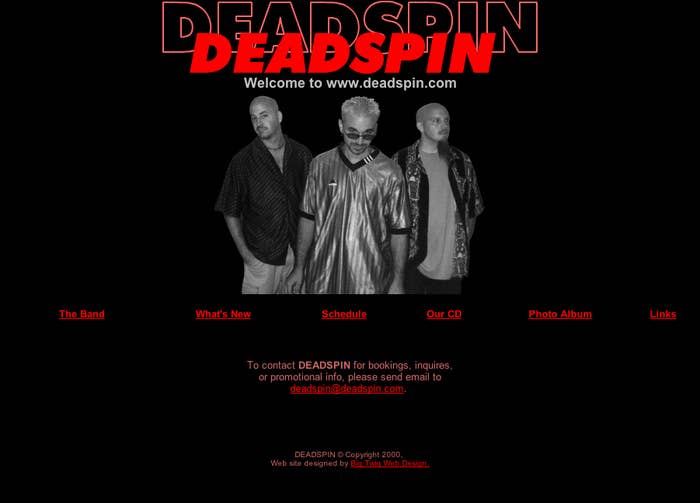 2.
Today, hulu.com is one of the most popular platforms for watching television and movies online: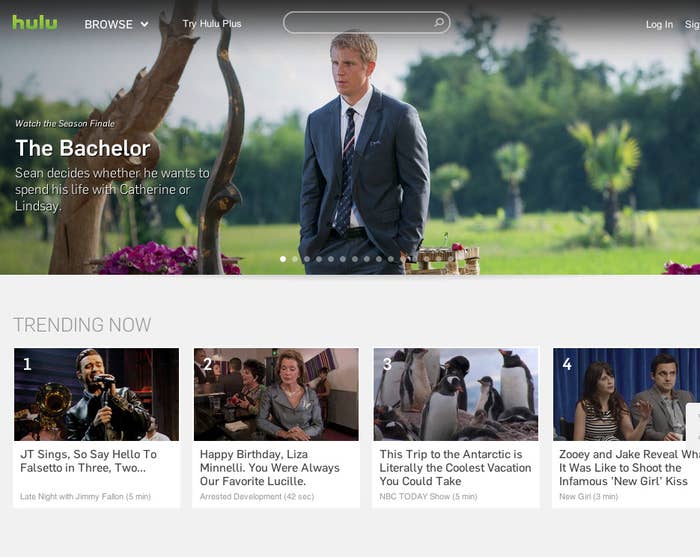 In 1999, hulu.com belonged to a woman named Amy Hung, whose cat was apparently better than Lucy's cat: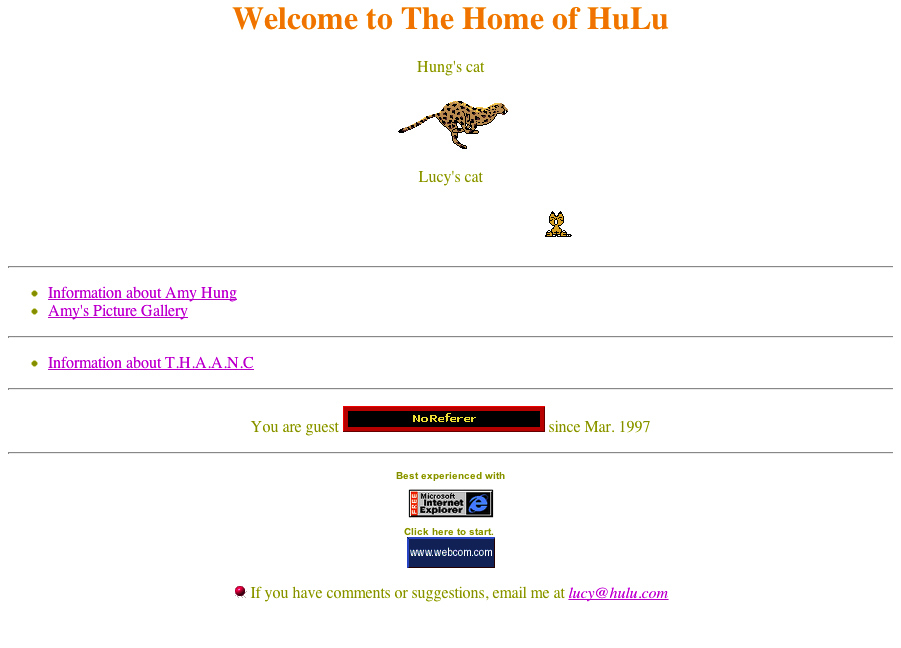 3.
Today, tmz.com is an online gossip magazine, responsible for many a celebrity rumor: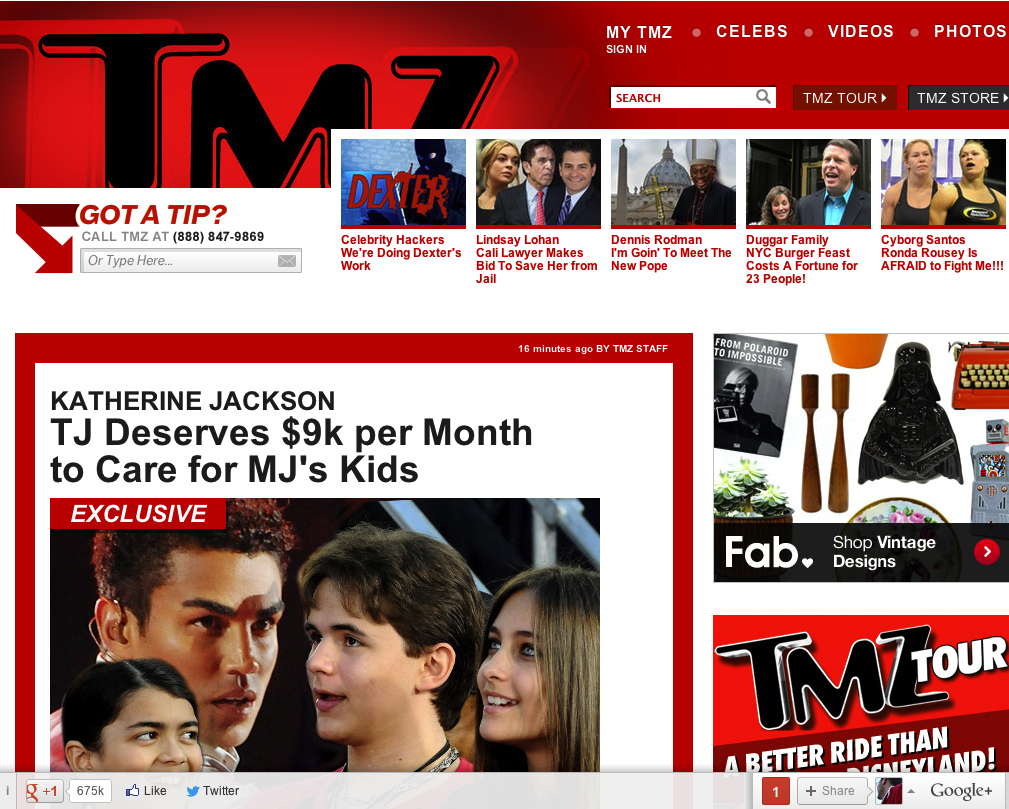 In 1998, tmz.com belonged to three time Robot Wars champions, Team Minus Zero: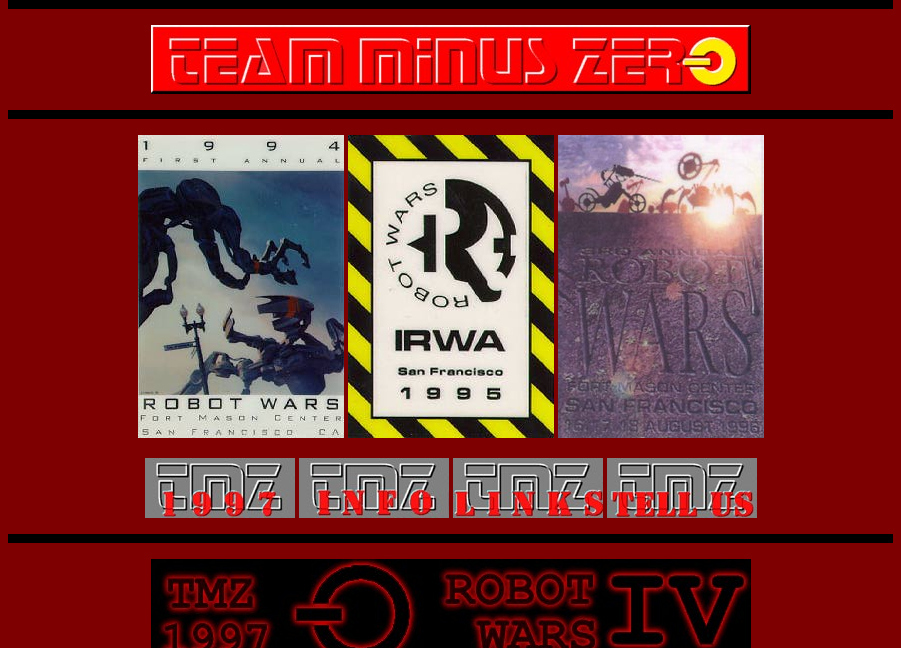 4.
Today, theverge.com is a relatively new but immensely popular tech news site: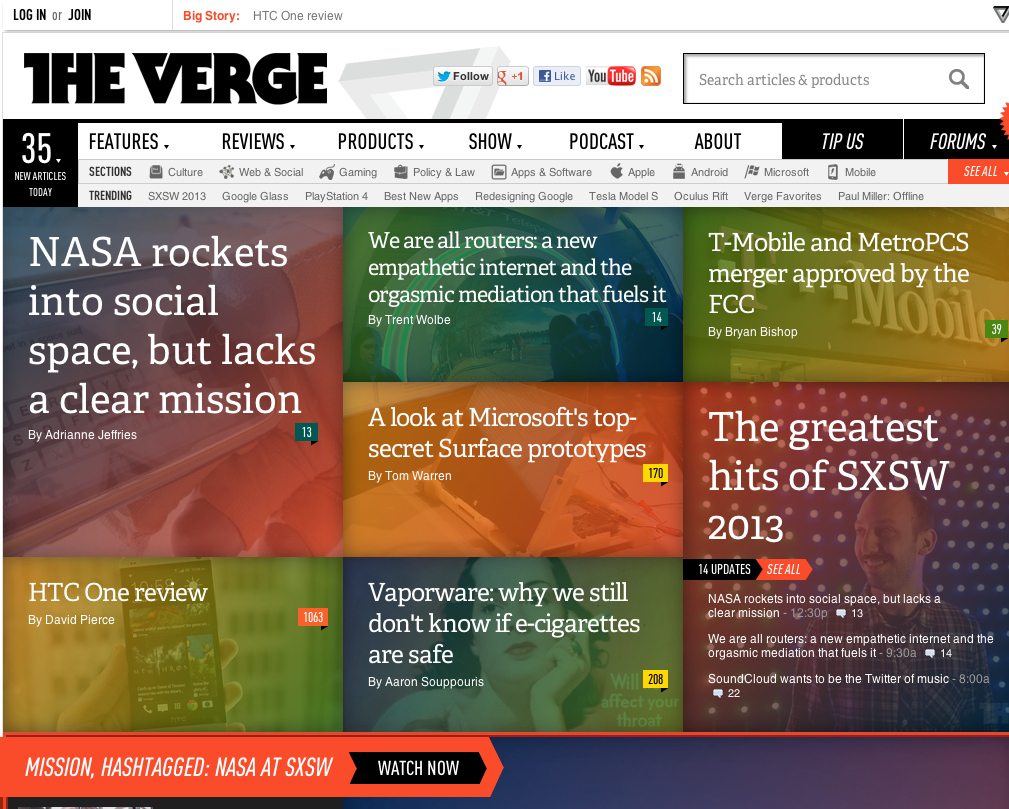 In 1999, theverge.com was a one stop destination for all your web design and hosting needs: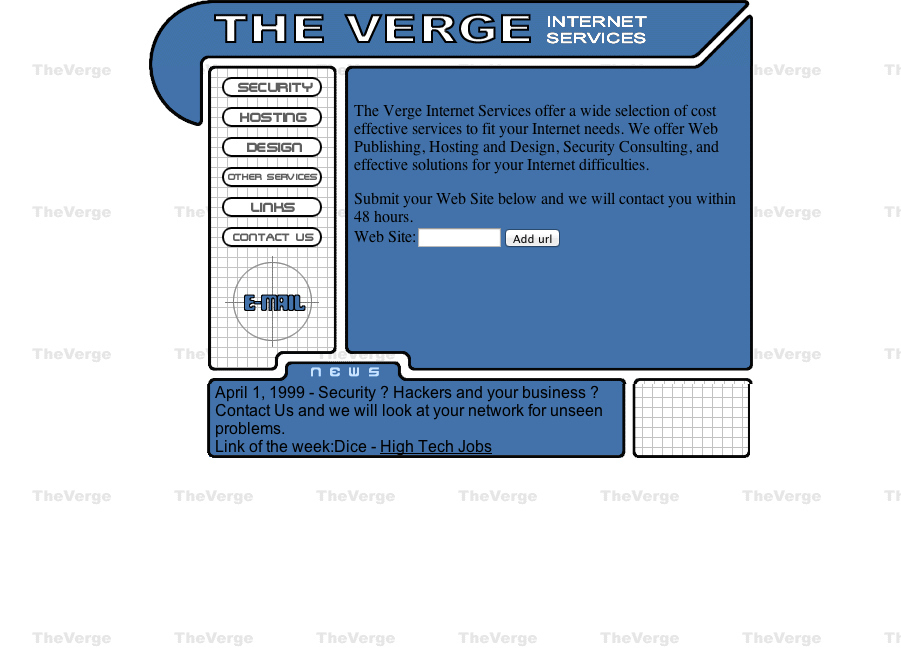 5.
Today, radaronline.com is a celebrity news site: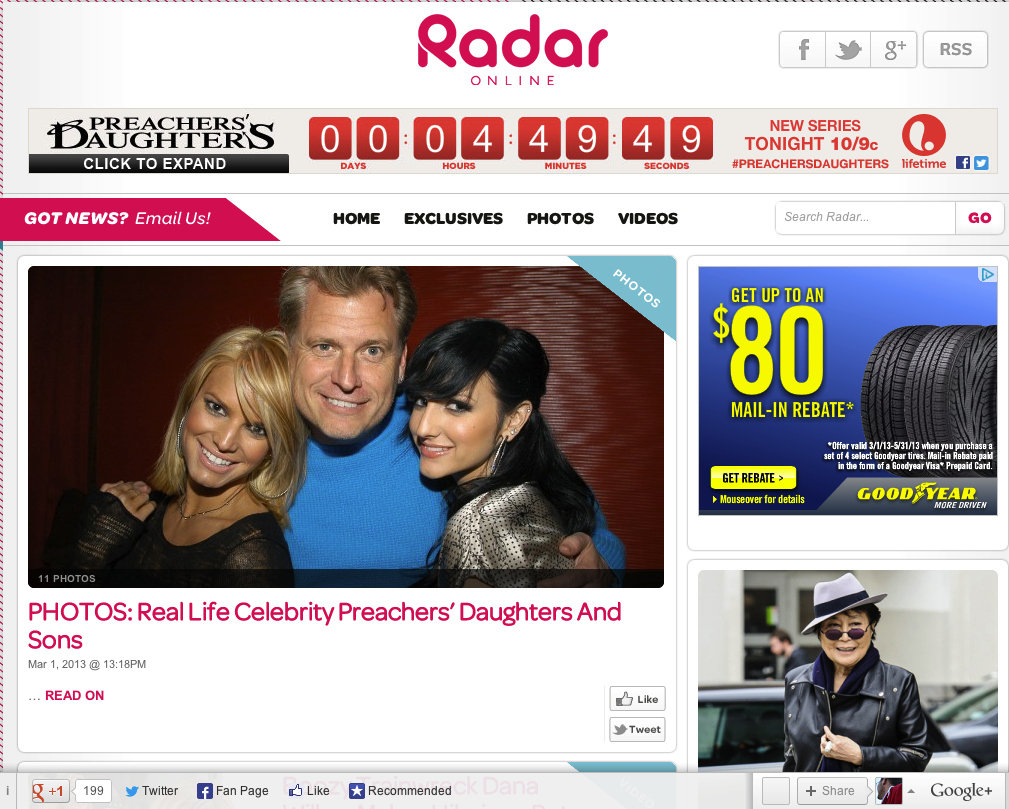 In 2000, radaronline.com literally sold radars online: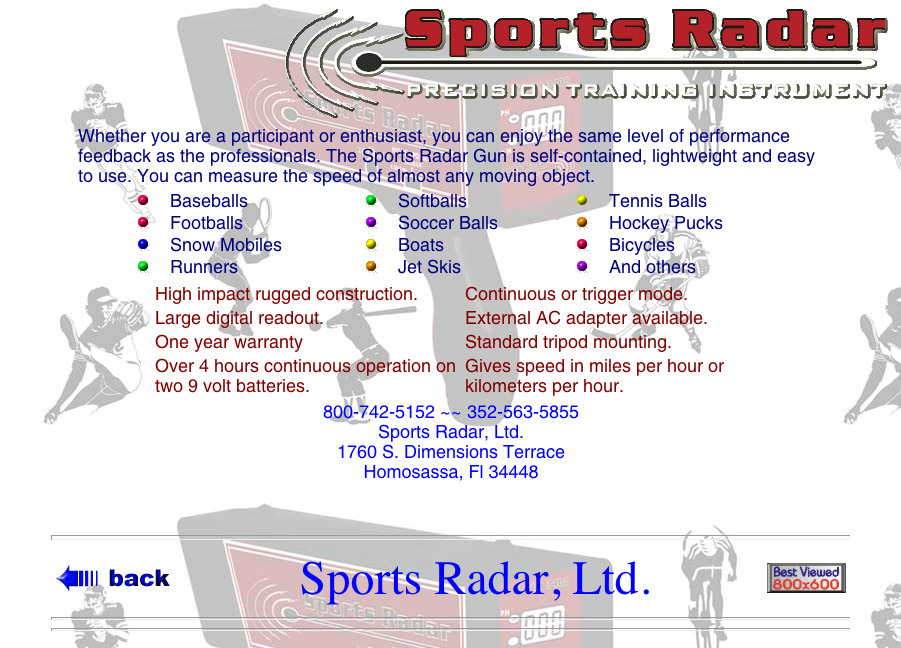 6.
Today, kayak.com is a popular travel price comparison website: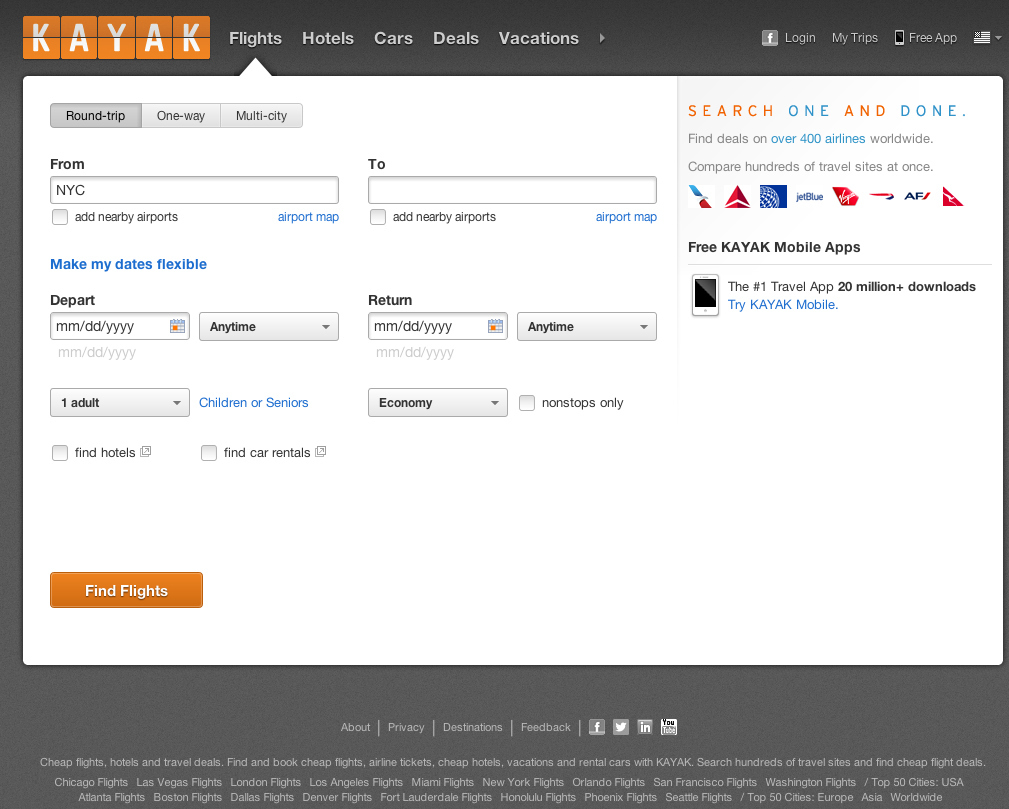 In 1997, kayak.com belonged to a web design group called Riverside Technical Services: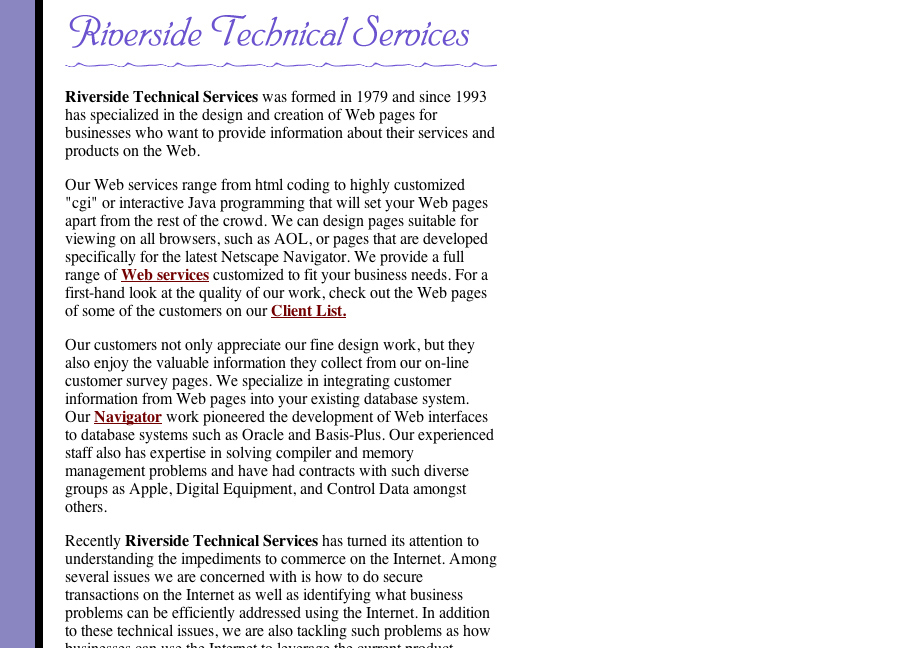 7.
Today, fab.com is a design-oriented daily deals site: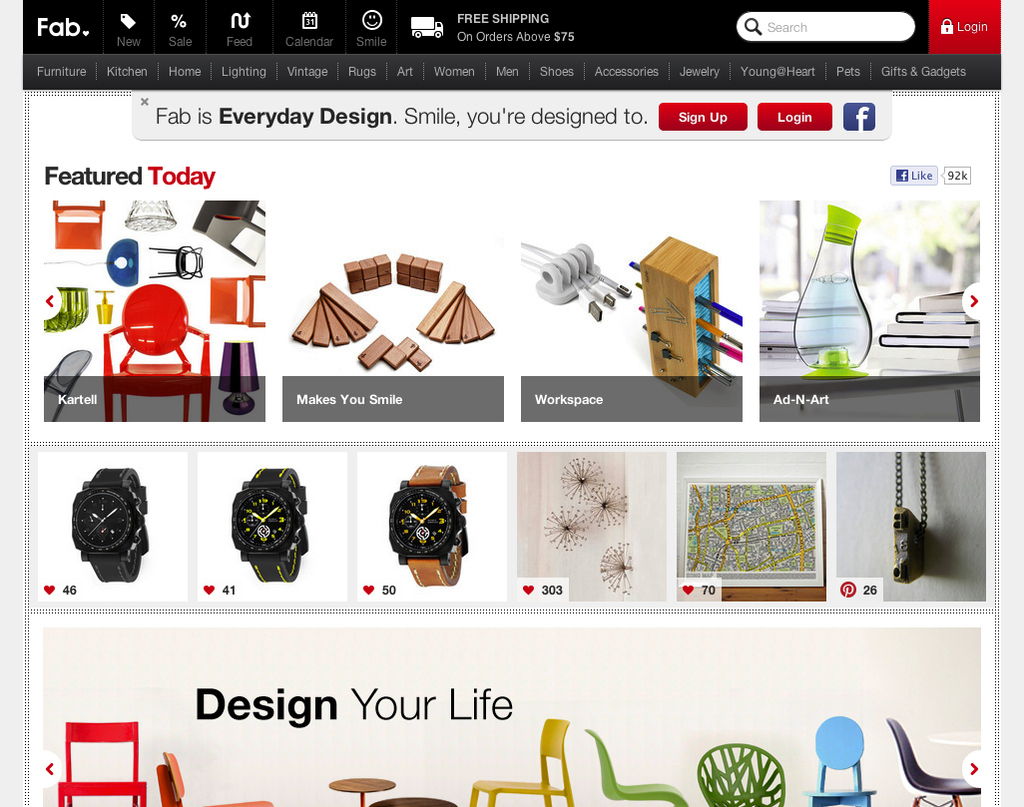 In 1996, fab.com was a consulting group that I guess had something to do with selling Chryslers: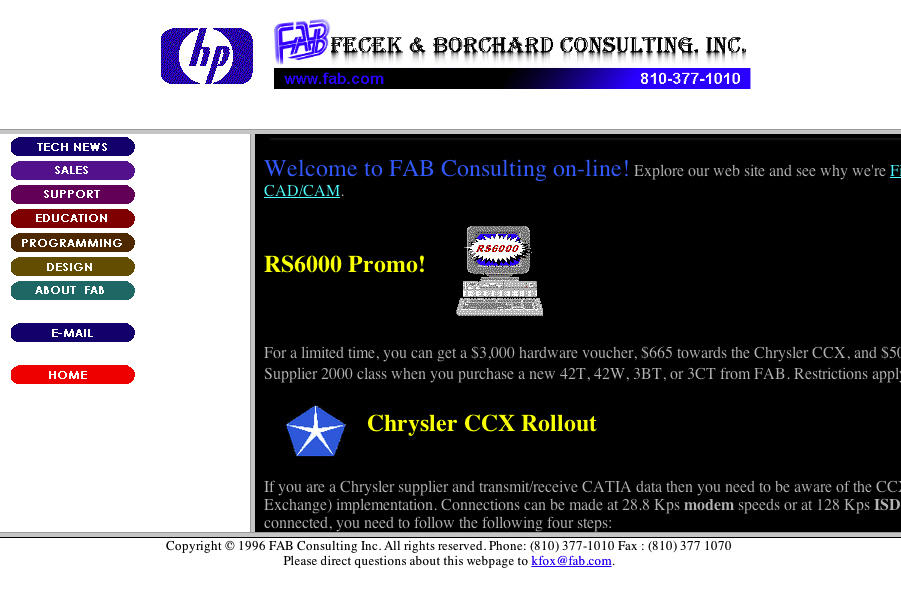 8.
Today, orbitz is an online service for booking flights and hotel rooms at discounted rates: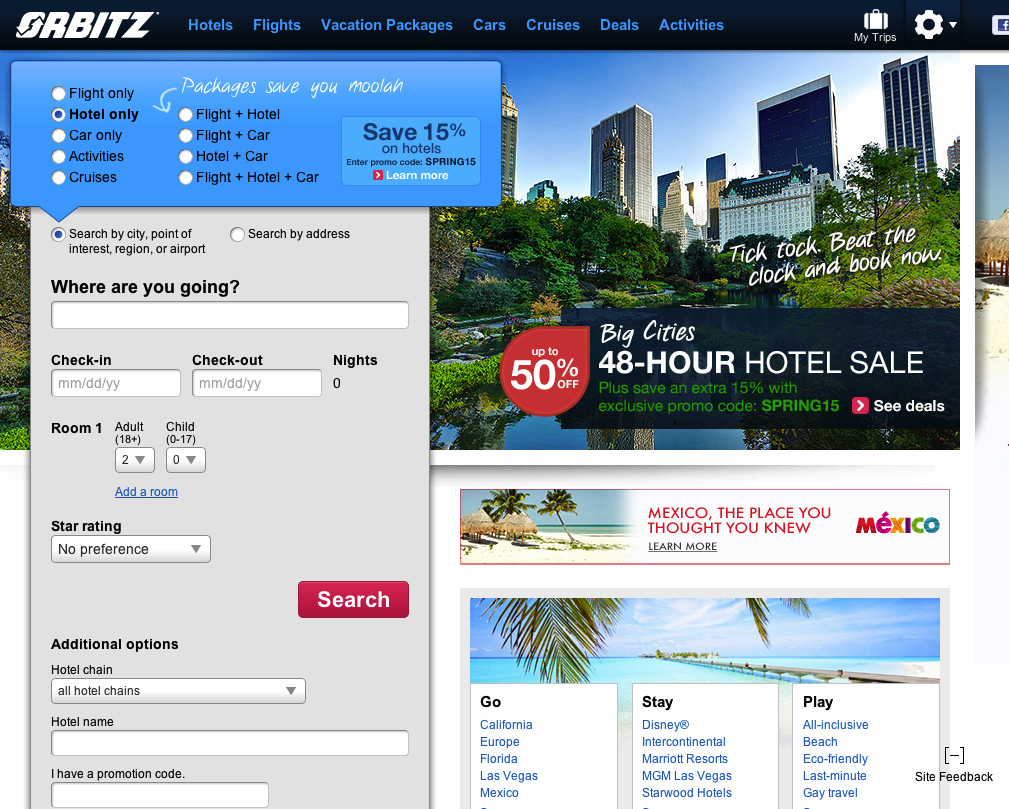 In 1998, orbitz.com belonged to some dude who really insisted you look at his website using Netscape Navigator:
9.
Today, photobucket.com is a popular image hosting service:
In 2001, photobucket.com belonged to an amateur philosopher/photographer who worked at guru.com:
10.
Today, pandora.com is a music streaming service with 30 million users a month: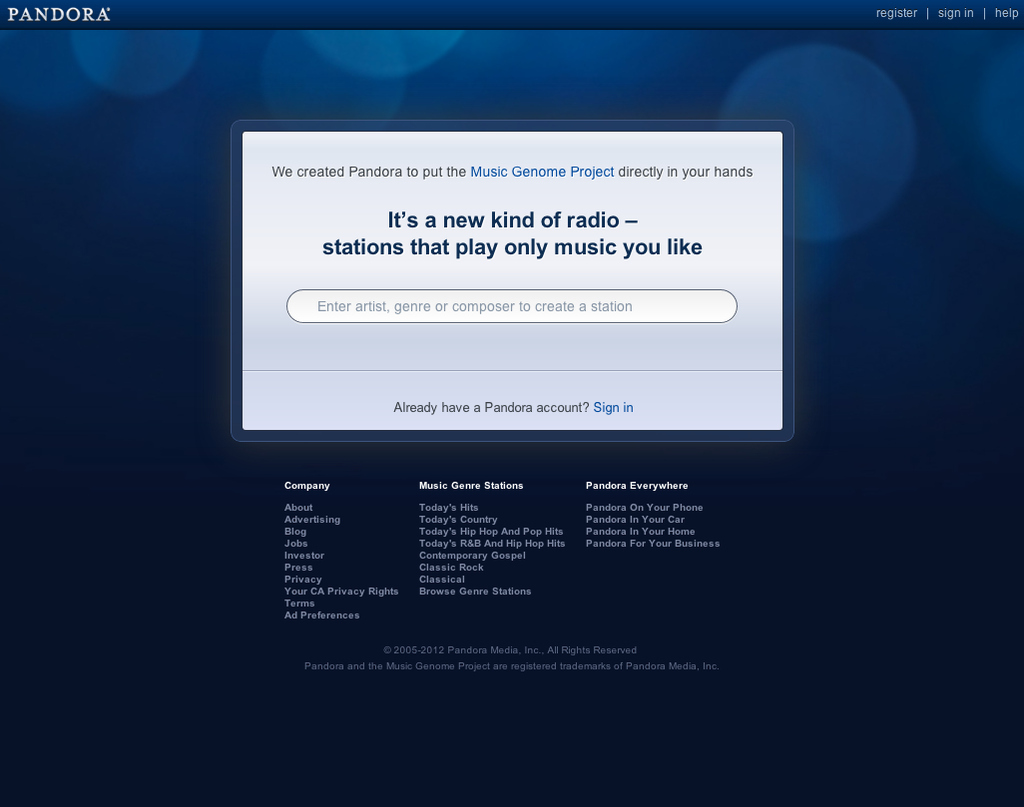 In 2001, pandora.com did something that required Shockwave Flash. (I'm not sure what, I didn't have the right version of Flash.):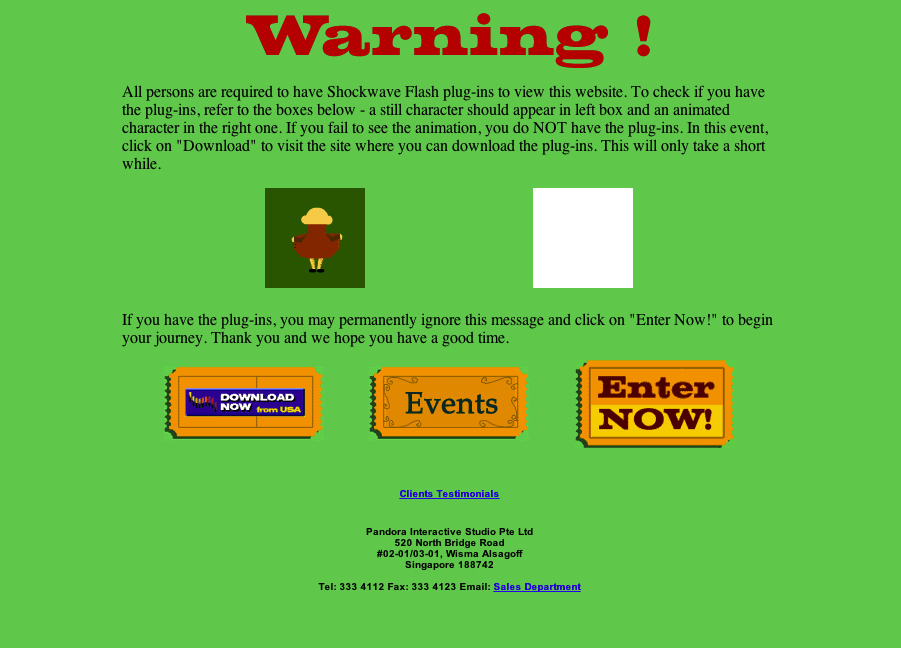 11.
Today, pronto.com is a massive online shopping destination: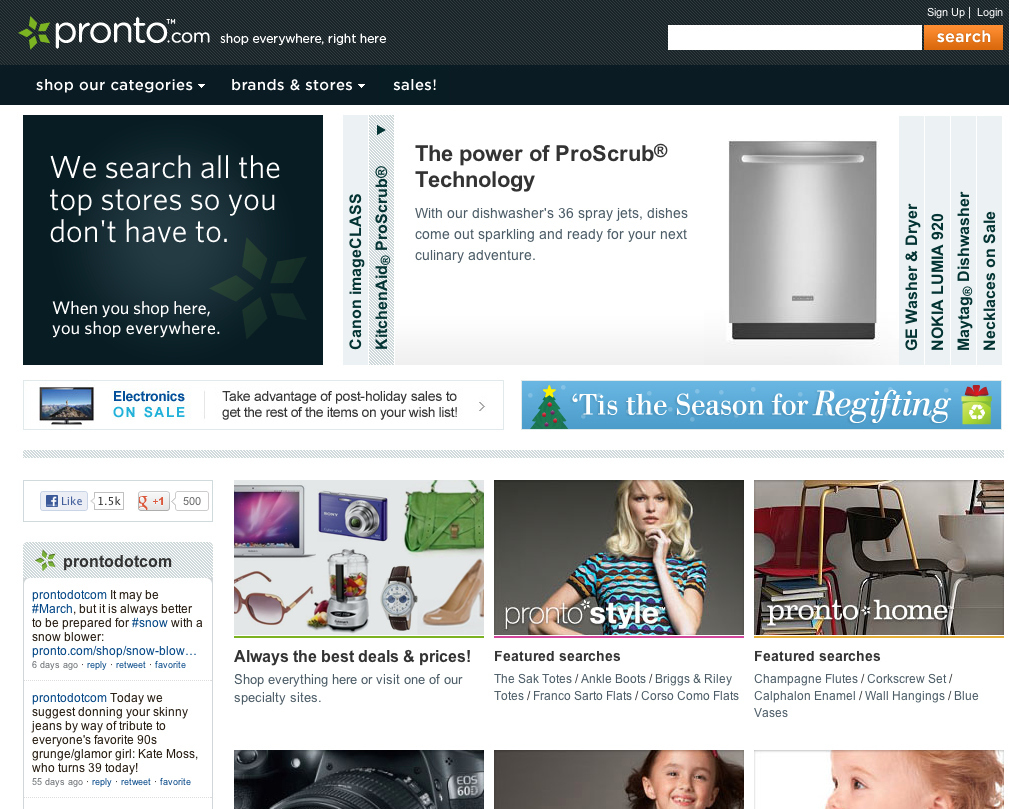 In 1999, pronto.com was a development shop with a sweet embossed charging bull logo on the background of their site: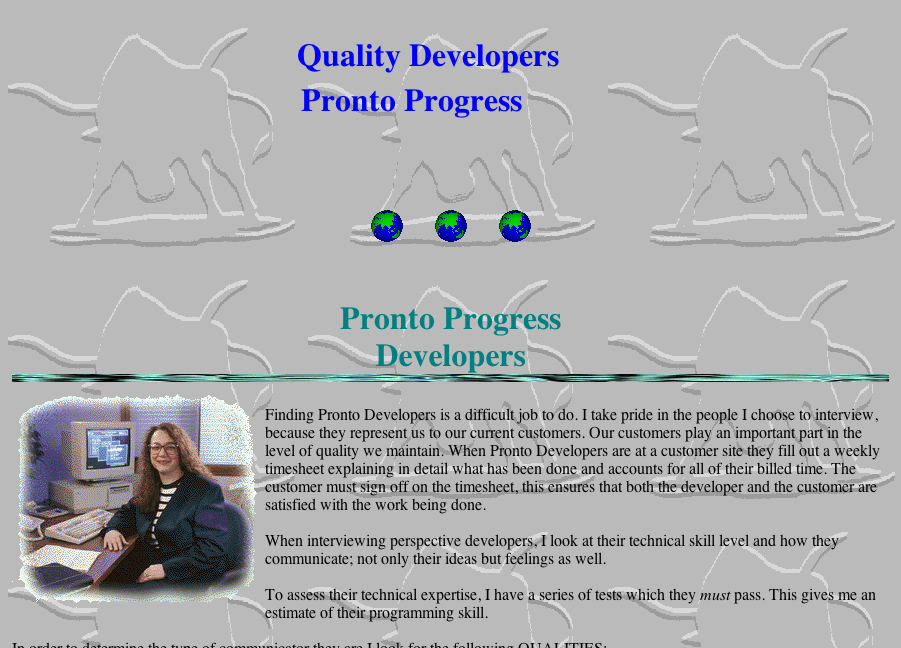 12.
Today, popsugar.com is a culture website, focusing on celebrity news: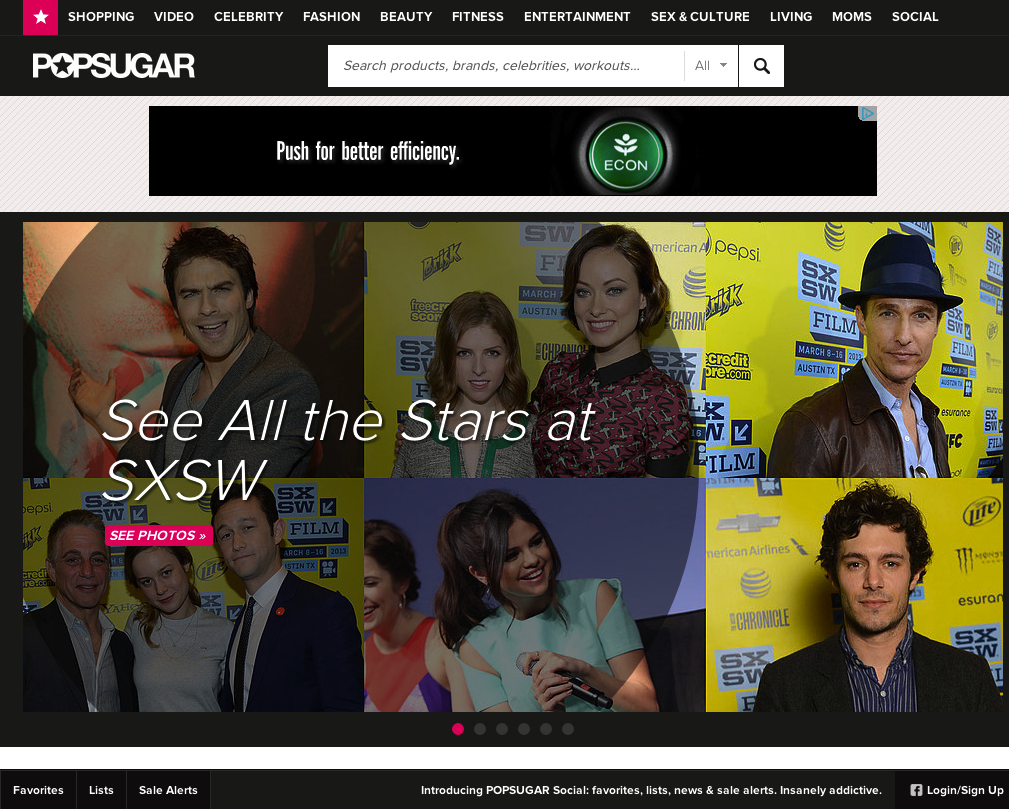 In 2004, popsugar.com was somebody's very boring personal blog. Lisa sounds nice though: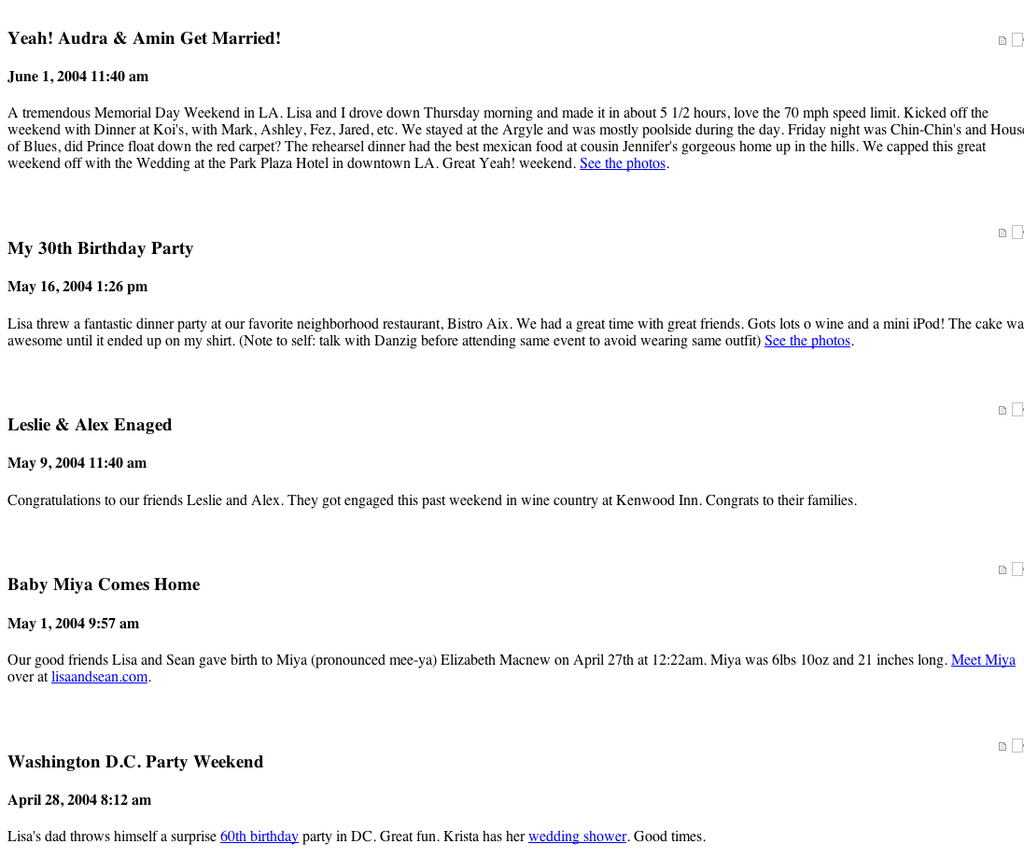 13.
Today, salon.com is an intelligent culture blog: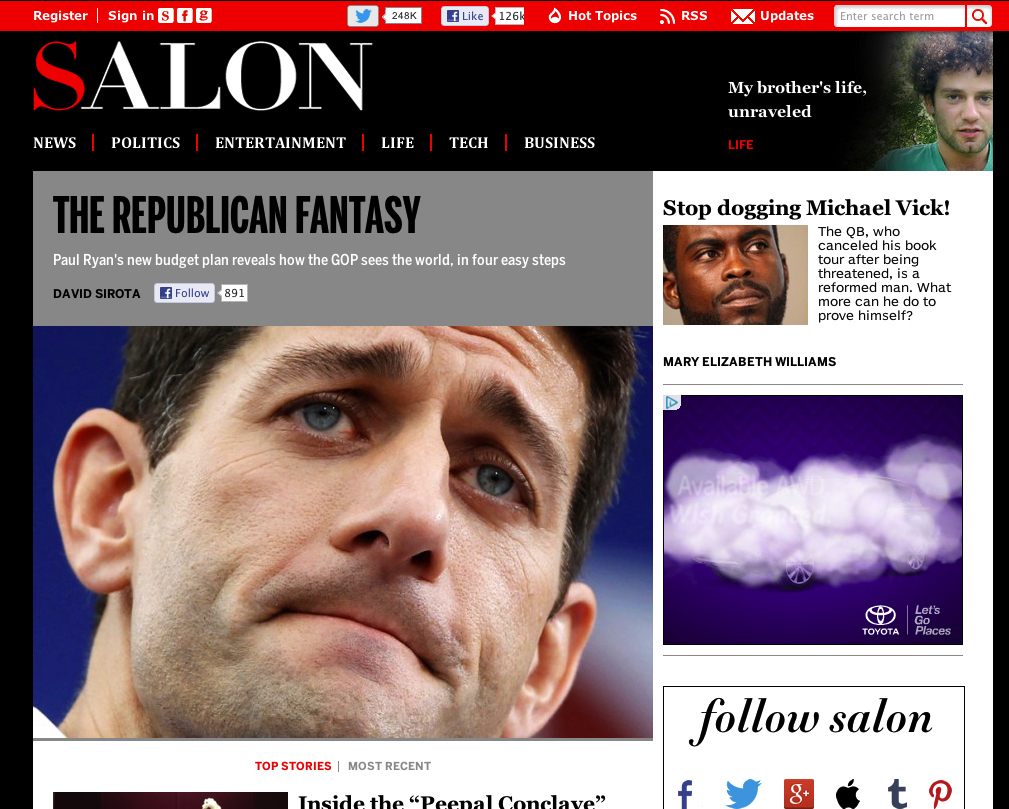 In 1997, salon.com was some sort of "Cyber Community" for people who work in salons: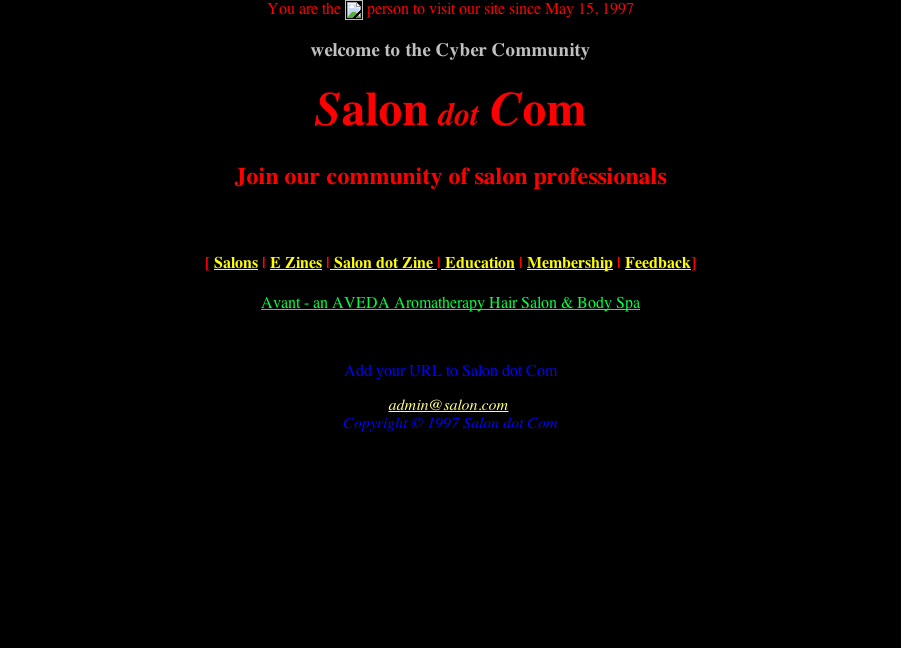 14.
Today, theblaze.com is a popular conservative blog started by Glenn Beck: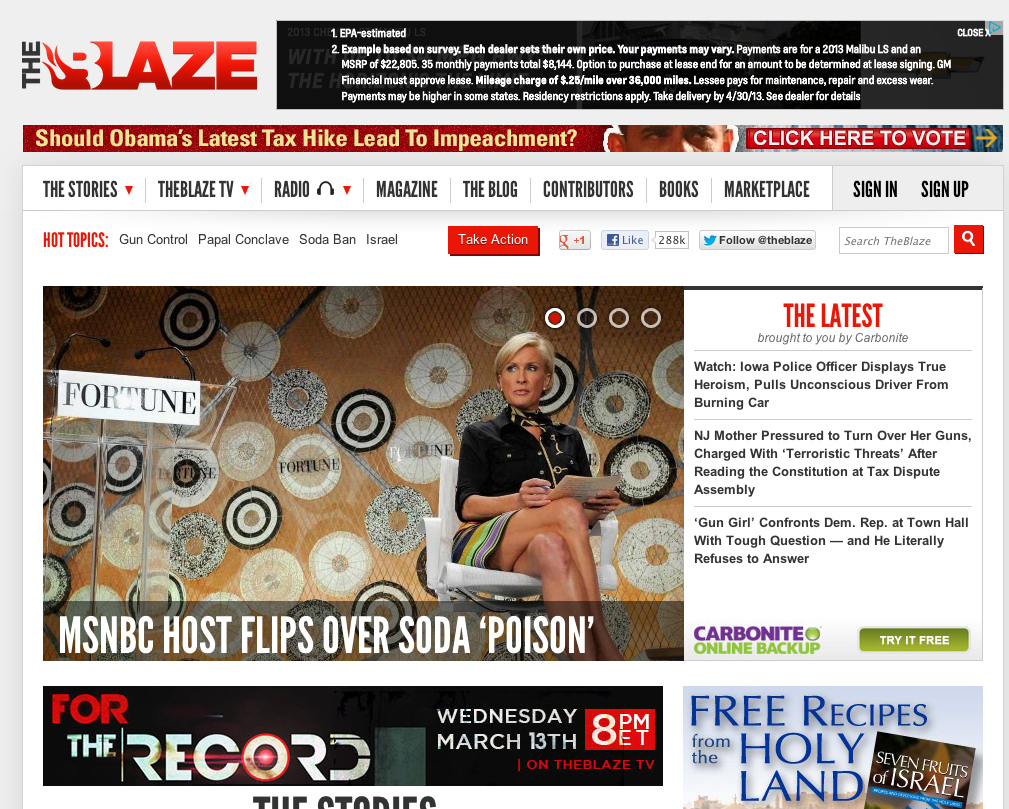 In 2000, theblaze.com belonged to a band called Cleared By Customs (formerly Band Aide Smile):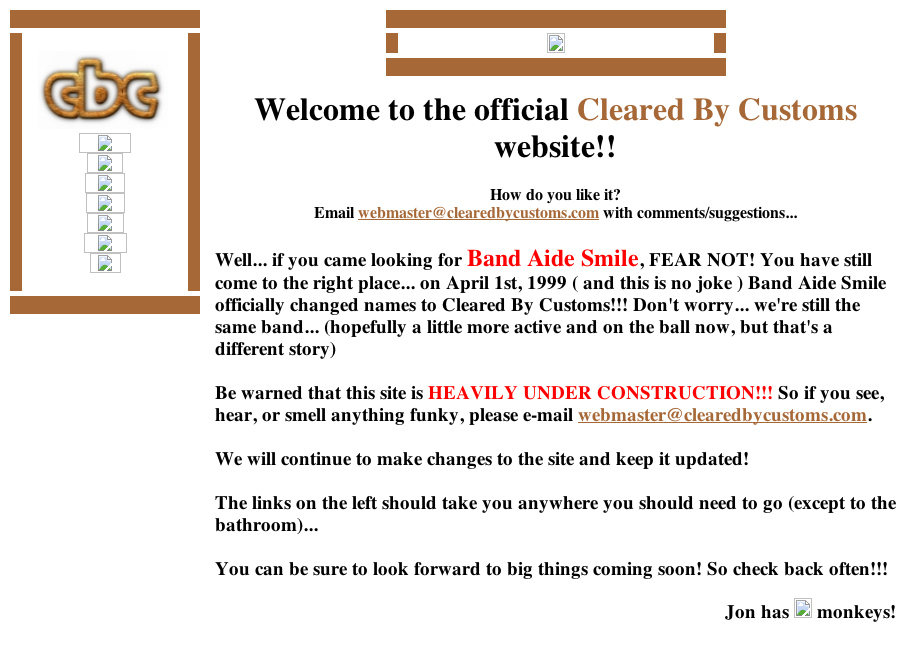 15.
Today, hotair.com is a conservative news site: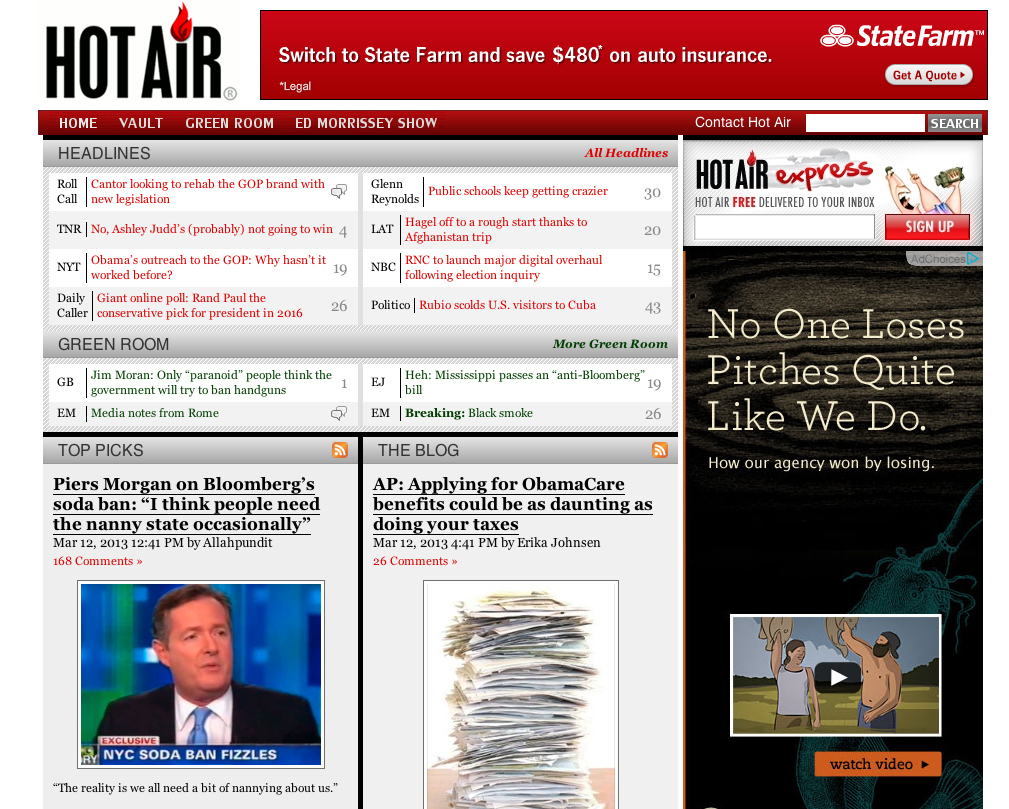 In 1996, hotair.com belonged to a voice-over artist named Greg Gears: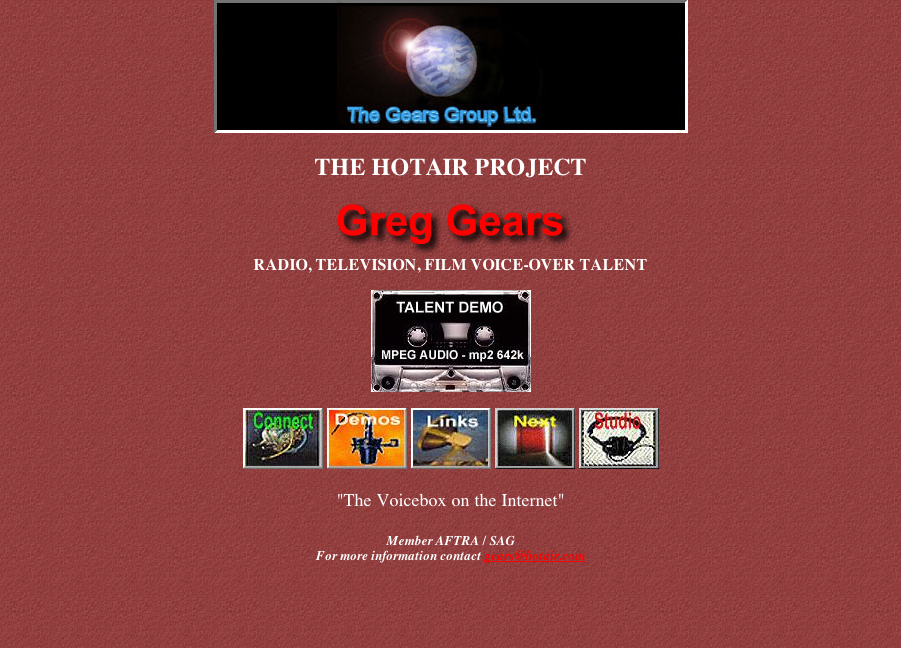 16.
Today, thehill.com is the online edition of the DC newspaper, The Hill: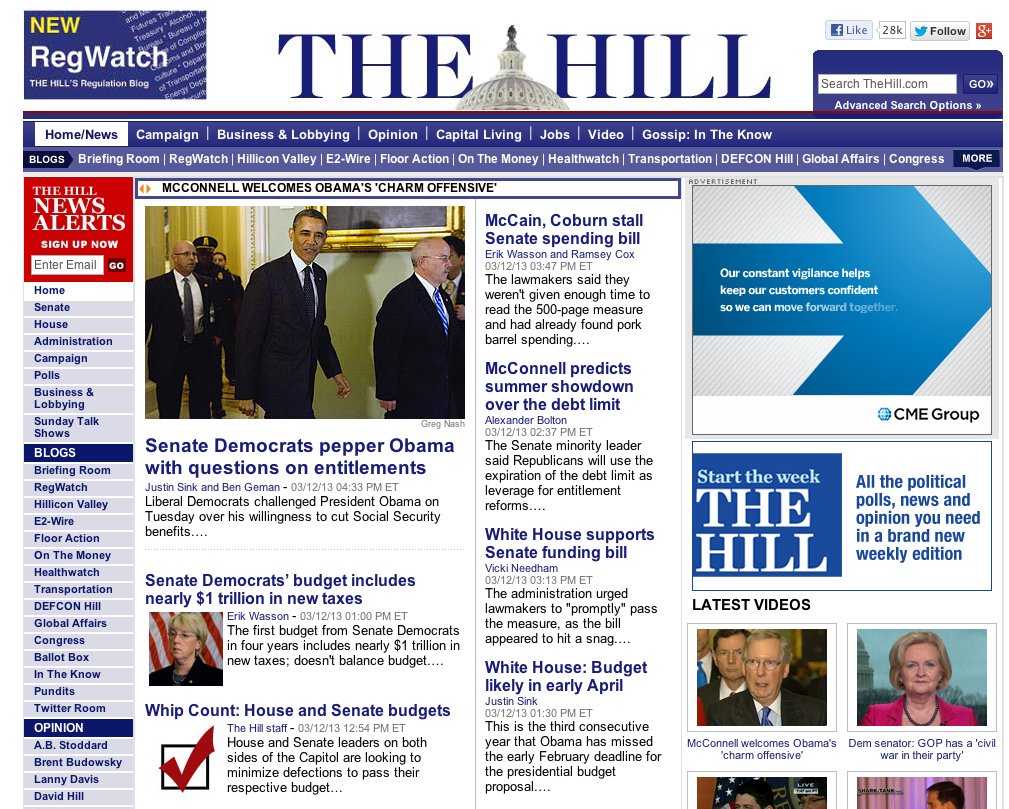 In 2001, thehill.com was a personal blog belonging to someone who was excited about their new home (presumably on a hill):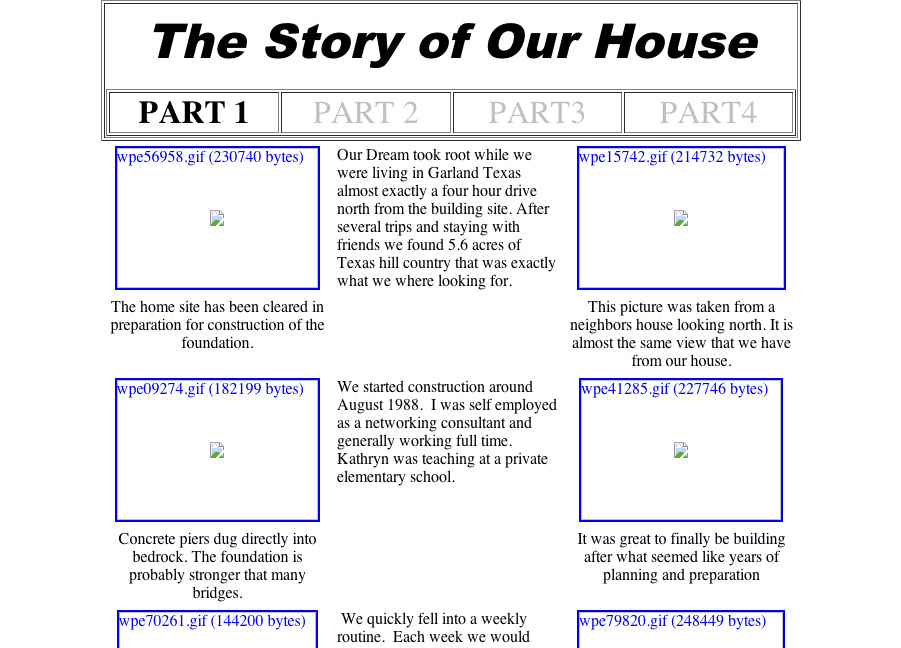 17.
Today, thechive.com is a popular adolescent humor site for "bros":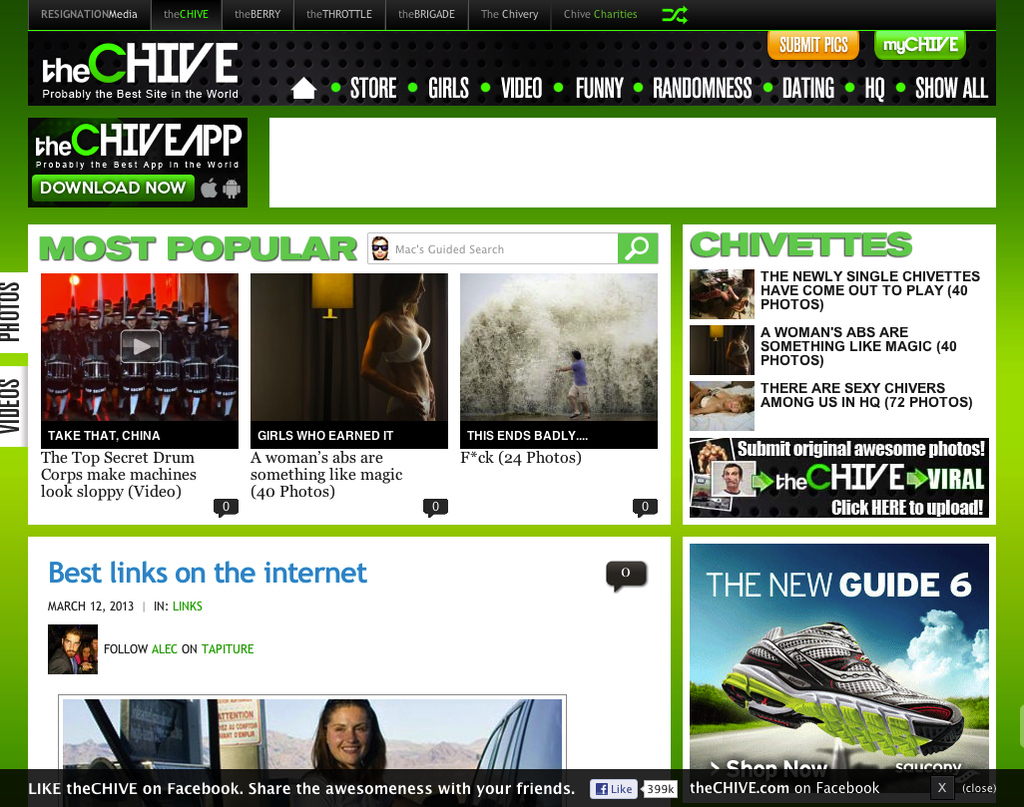 In 2003, thechive.com was a portfolio website for a flash designer named Sam McAfee: