Let's assume that about 13.7 billion years ago, there was a sort of biggish kind of bang. Let's call it the "Biggish Bang."
Naturally, a bang that biggish would produce a lot of energy. In fact, it produced all the energy. As you might imagine, having all the energy and matter all at once in one place gets a little toasty.
Which is great! The universe needs energy and heat! It's what makes things do things. Without energy, matter would be pretty useless.
And here we are, 13.7 billion years later. The universe is still pretty hot, and there's still plenty of energy to go around.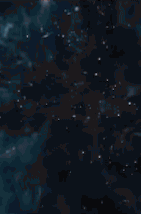 All processes – mechanical, chemical, electric, nuclear – even life – require a hot universe brimming with energy. WHICH WE HAVE! The universe is lousy with energy. The universe is literally a hot mess.
But, we're not done exploding yet. That "Biggish Bang" is still happening, and everything is still pushing outward and expanding from that one point in space and time 13.7 billion years ago.
And here's the thing, as we expand, more and more of that precious heat and energy is dissipating. The heat and energy is getting lost to entropy. Things are getting colder.
Think of the universe as a hot, steamy bathroom in an apartment where the heat doesn't work. When you open the door, all that hot steam rushes out, and all that cold air rushes in, until the two spaces become about the same temperature. (Cold.)
Scientists think something along those lines might be happening in the universe. As we expand, the hot, steamy energy from the beginning of the universe is rushing out into entropy.
We're exploding our way to an equilibrium, where the whole universe is evening out to the point where everything is the same temperature. (You know… cold.)
And as the explosion dies out, and everything cools off, there's less and less energy and heat to go around.
So all those processes that use energy and heat – mechanical, chemical, electric, nuclear, and yes, even life – won't have the stuff that makes things do things.
The universe will slowly freeze, and everything in it – everything that has been and will be – will die. It's totally unavoidable and inevitable.
Everything will just sort of… fade out. As T.S. Eliot put it in his poem, "The Hollow Men":