Seth Rogen Surprises Fans At Christmas Screening Of "The Interview"
"We thought this might not happen ... at all."
Flanked Uncle Sam and Santa Claus, Seth Rogen and director Evan Goldberg welcomed a packed audience at Los Angeles' Cinefamily theater to a midnight showing of the The Interview.
"If it wasn't for theaters like this and for people like you guys, this literally would not be fucking happening right now," Rogen said to a capacity crowd.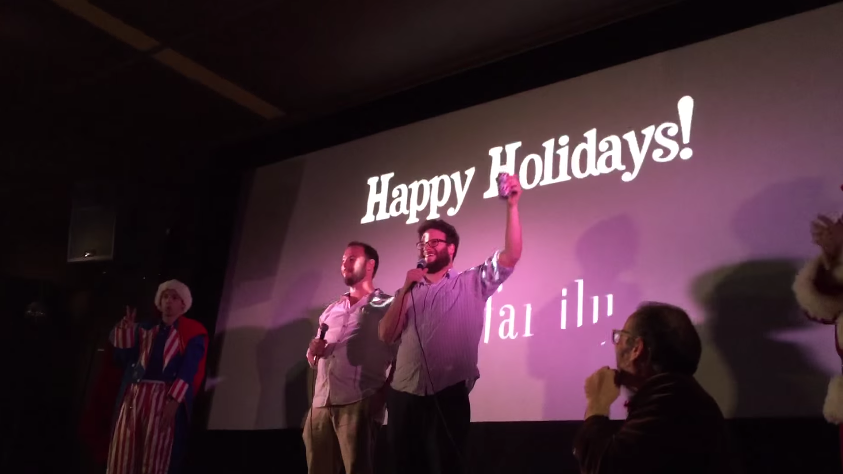 The screening early Thursday was one of the first paid shows in the U.S. The theater, located in Los Angeles' Fairfax District and not far from Rogen's house, is home to remnants of the historic Silent Movie Theater.
According to reports, "The Interview" made about $ 1 million in box office ticket sales on Friday.