Massive Snow Squall Causes 100-Car Pileup In Toronto
A Canadian highway was shut down on Thursday after sudden, fierce winter weather caused a multi-car collision.
A huge snow squall struck the outskirts of Toronto this morning, making for a dangerous morning commute.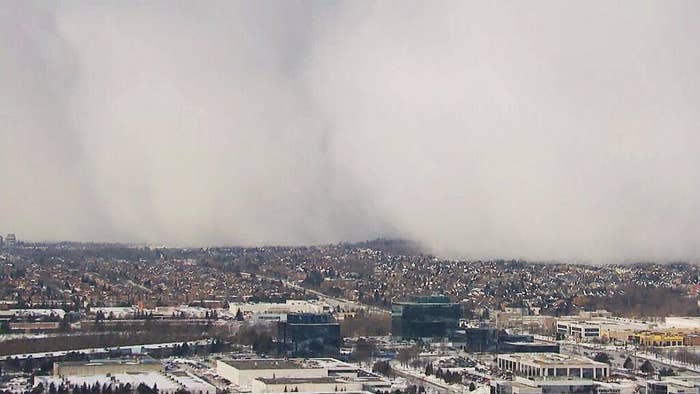 The weather change was sudden and led to limited visibility.
It was blamed for a near 100-car pileup on a highway north of Toronto.