Unstable Conditions Puts Search On Hold For Three Missing After Massive Colorado Mudslide
Authorities are searching for three people after a massive mudslide hit western Colorado following a long weekend of rain in the area. UPDATE: The search has been put on hold because of unstable conditions and risk of another slide.
Updated — May 27, 12:15 p.m. ET
Three people are still missing after a mudslide — estimated to be a half-mile wide, 2 to 3 miles long, and 250 feet at its deepest level — swept through Mesa County in western Colorado on Sunday night, according to the Mesa County Sheriff's Department.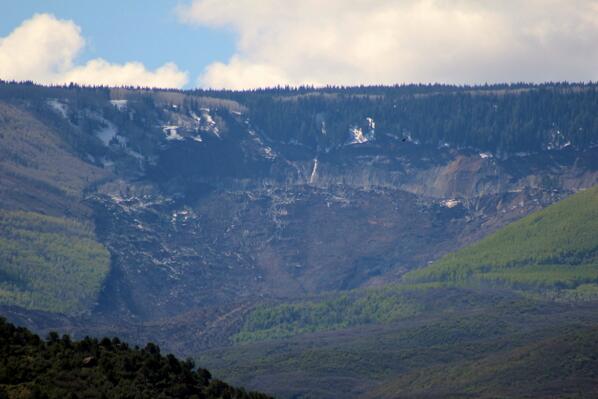 The three people, Clancy Nichols, 51, a county road and bridge employee; his son Danny, 24; and Wes Hawkins, 46, have been missing since Sunday after the ridge collapsed. They had driven to the location of a smaller mudslide that had happened earlier in the day, according to officials. They were inspecting a problem with the irrigation system on the mountain.
"We've had a lot of things happen here, but this is just horrific," lifelong Collbran, Colo., resident Susie Nichols told the Denver Post.
The search has been put on hold for now because the area is too unstable. At the edges, the mud is 20 to 30 feet deep, and in the center it's believed to be several hundred feet deep.
"I think what you're looking at is the new terrain of that valley," a Mesa County sheriff said. "It's an understatement to say that it was massive."
The slide happened along Salt Creek Road near Vega State Park, which is about 40 miles east of Grand Junction.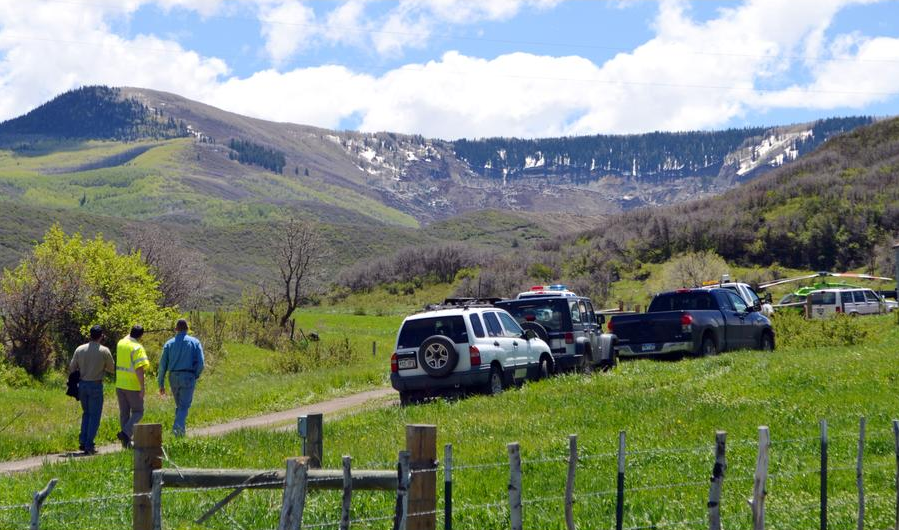 Heavy rains are said to have contributed to the severity of the mudslide.