Insane Footage Of Polish Soccer Fan Set On Fire By Security Guard
Flares and pepper-spray do not mix.
A fan was set on fire this past weekend by a security guard during a Polish league match between Śląsk Wrocław and Zagłębie Lubin.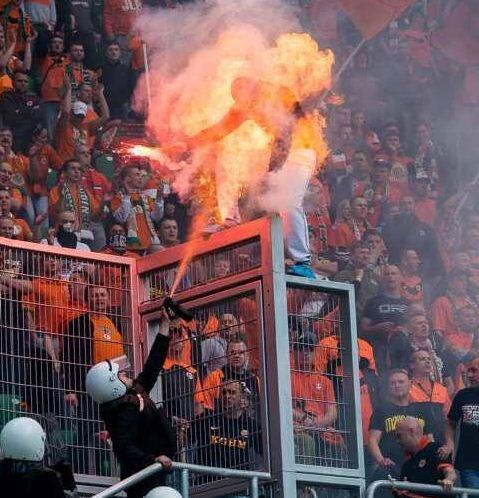 The fan was waving a flare when the security guard sprayed him with pepper-spray, which is highly flammable.