Here's What The U.S. Airstrikes On ISIS In Syria Look Like
The U.S. and partners launched dozens of strikes on terror targets in Syria Monday night. Photos and videos offered a behind-the-scenes glimpse of the offensive.
A U.S. Department of Defense map pinpointed the locations of Monday night's airstrikes launched across Syria.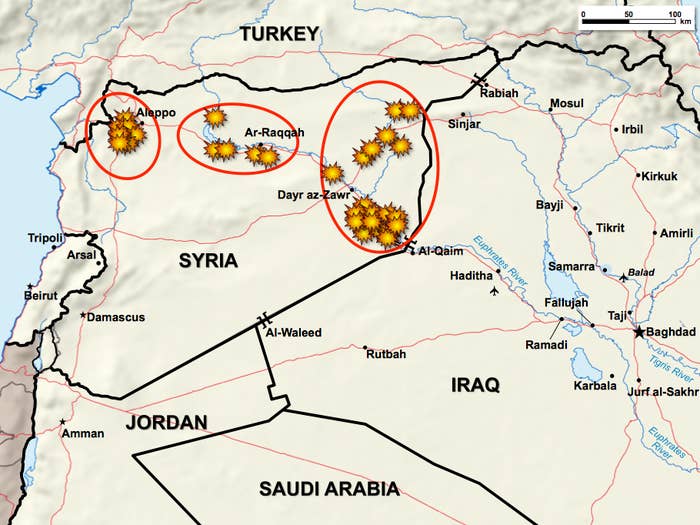 Some of the strikes were launched by the U.S. military's new F-22 Raptor fighter jets, which were used in combat for the first time following a 9-year, $67 billion program, Business Week reported.