Captain Of South Korean Ferry Videotaped Abandoning Ship Before His Passengers
Video released on Monday by the South Korean Coast Guard shows what appears to be 69-year-old Captain Lee Joon-seok abandoning the sinking ferry before other passengers.
The captain of the South Korean ferry that sank and killed more than 180 people was videotaped abandoning the ship ahead of trapped passengers.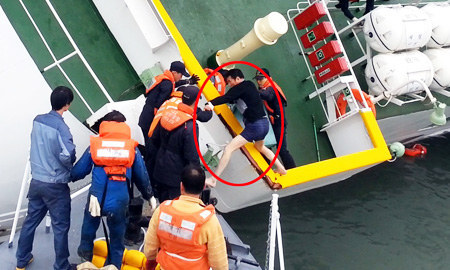 Lee Joon-seok was later arrested on suspicion of negligence and abandoning people. Three other crew members were also arrested.