Adidas Pulls "Sexualized" World Cup T-Shirts After Brazil Backlash
Brazil's tourism board claimed the shirts promoted "sexual tourism."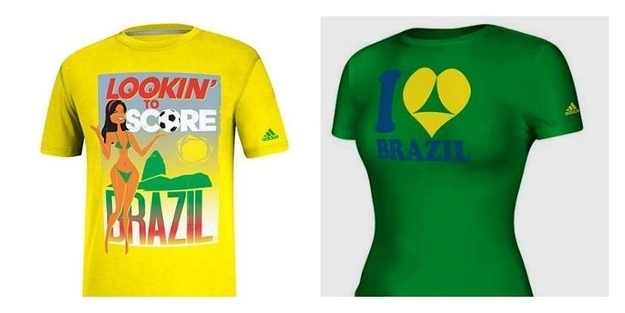 Adidas decided on Tuesday to pull two Brazil-themed T-shirts from their online shop after a recent backlash from Brazil's tourism board. The tourism board claimed the shirts promoted "sexual tourism."
One shirt depicts a woman in a bikini, along with the phrase "Lookin' To Score" across the chest of the shirt. The other shirt has an "I Love Brazil" heart, which is designed to look like an upside down thong bikini.
Adidas is one of the main sponsors for the 2014 World Cup, which kicks off in Brazil on June 12th. The company designs anything from jerseys to the actual ball that will be played with for the entire tournament.