1 Dead, 14 Others Injured After Car Crashes Into Orlando Daycare
Robert Corchado, 26, the driver of the vehicle that fled the scene, turned himself in to the Orange County Jail, on Thursday, after a 24-hour manhunt, police said.
Updated — April 10, 4:55 p.m. ET:
Fifteen people, including 12 children, were injured when a silver Dodge Durango collided with another car, sending it crashing into KinderCare day care in Winter Park, Fla., on Wednesday afternoon.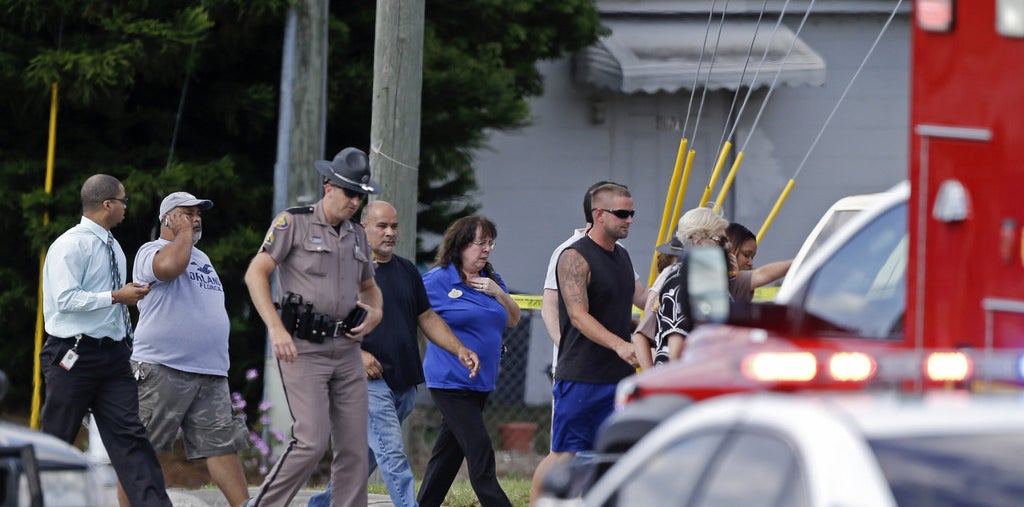 Several victims were reported to be in "very, very serious condition," said Florida Highway Patrol spokeswoman Wanda Diaz.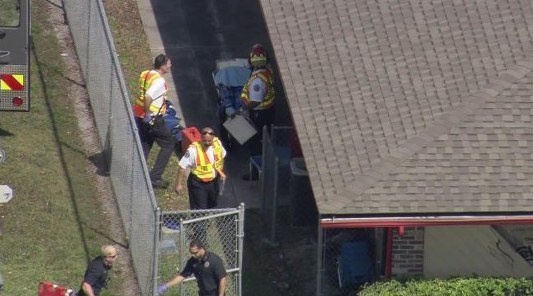 Arnold Palmer Hospital for Children said around 6:45 p.m. that one patient has died.
Orange County Fire & Rescue reported there were more than 50 children in the building at the time of the crash.
Diaz said a "silver or grayish" Dodge Durango crashed into another vehicle that then crashed into the KinderCare building in Winter Park. The Durango then fled the scene.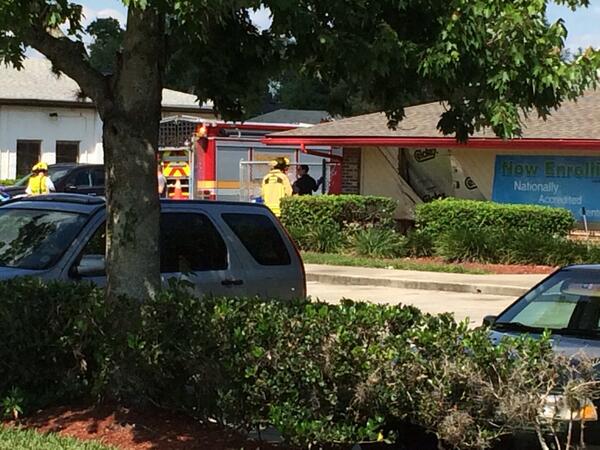 The vehicle was later reported found almost three hours after the initial crash. No suspects have been taken into custody following the hit and run.
Florida Highway Patrol believe they've found the Dodge Durango connected with the crash and are looking for 26-year-old Robert Corchado, who they believe was the driver of the vehicle.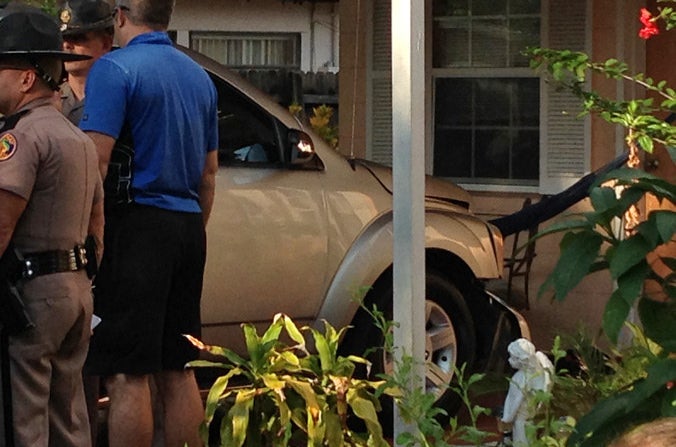 Police believe the suspect connected with the crash is trying to catch a flight to flee the area.
On Thursday, the suspect turned himself in to the Orange County Jail after a 24-hour manhunt.