Meet Maria-Teresa Asplund. She is 42, Swedish, and goes by the name Tess. She's also a total badass and an anti-racism activist. On May 1, she was in the central Swedish town of Borlänge, where a neo-Nazi rally was being held.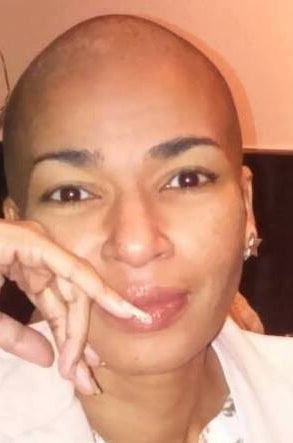 Asplund walked right up to the neo-Nazi group, stood squarely in front of them, and raised her fist. A photographer captured the striking moment.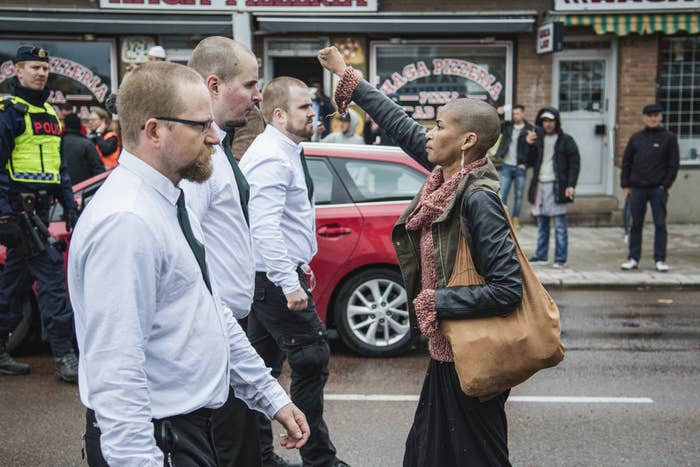 Lagerlöf's tweet with the picture has been shared more than 1,500 times.
J.K. Rowling, author of the Harry Potter series, shared the picture as well.
Some people compared the photo to this picture taken by Hans Runesson in 1985, which shows a woman about to hit neo-Nazis with her bag in Växjö, a city in the southwest of Sweden.
Asplund told P4 Dalarna radio that in the past she has raised her fist during anti-fascist gatherings, as a tribute to Nelson Mandela.
"When they arrived, I knew that they were not from Borlänge," she told the radio station. "I don't think that I really gave it a thought, I just went. Then, one of them stared at me and I stared back at him. He didn't say anything and neither did I. Then the police came quite fast and took me away."
Asplund said she was "shocked" to see herself become a symbol. "I am totally shocked, I don't understand at all," she said. "I have fought against racism for 26 years and I am now 42. If people pay more attention to the fight against racism and xenophobia in this way, it's good. But I don't want people to see me as a symbol."