A triple suicide bombing at the Istanbul airport Tuesday killed at least in 41 people and wounded more than 200. It's the deadliest of several attacks that have hit the city this year.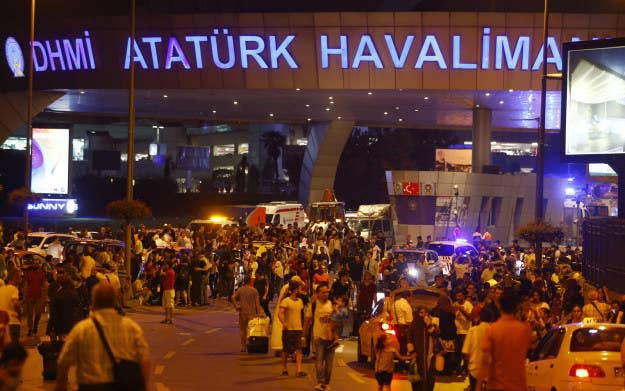 After news spread of the attack, one photo started getting shared widely by people on social media and by media outlets. It supposedly shows the chaotic scene inside Ataturk Airport after the attacks.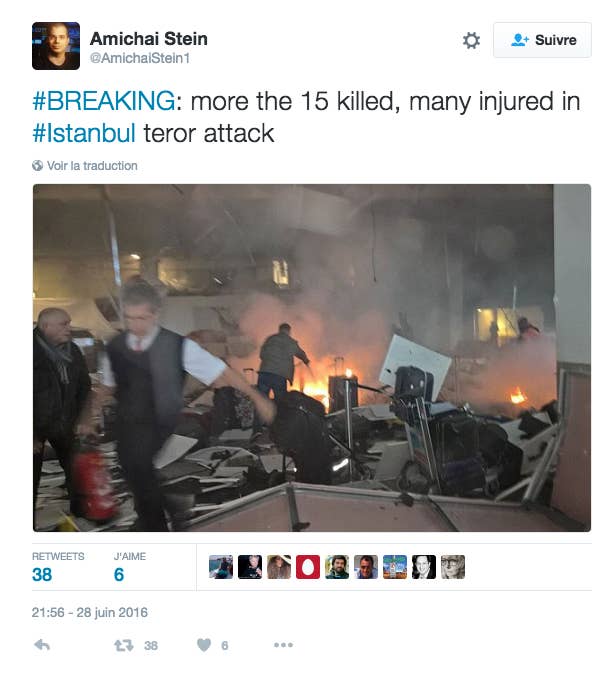 The Huffington Post's French edition used it, as did La Repubblica in Italy.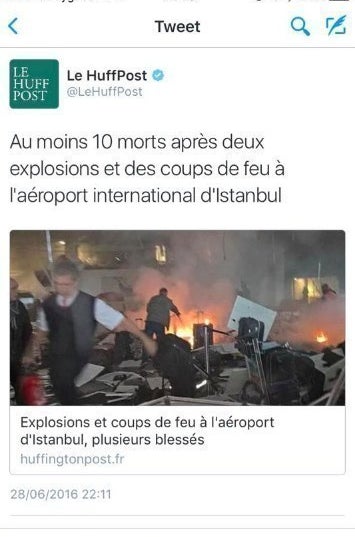 The Daily Telegraph in the U.K. and even Turkish outlet Hürriyet shared the image, all saying it was from the Istanbul airport.
But Turkish journalist Mehmet Atakan Foça and others quickly pointed out that the image is not from Instanbul. It was taken March 22 at the Brussels Airport in Zaventem after a terrorist attack killed 32 people.
Others tried to spread word that the photo was being misused by many media outlets.
Meanwhile, another photo from Brussels has also been shared as if it's from Istanbul: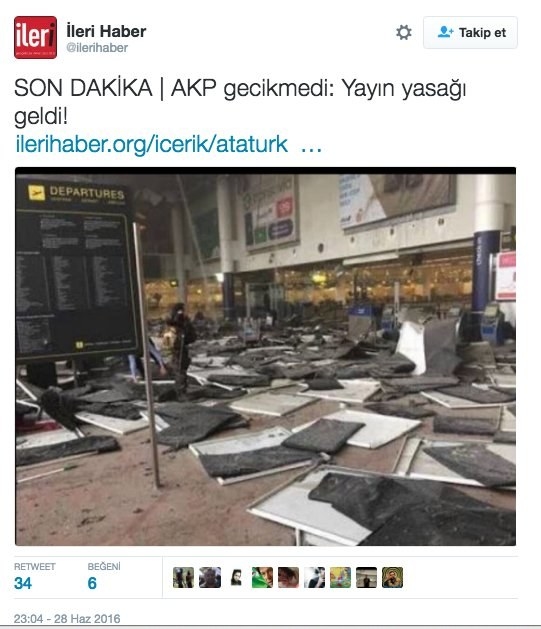 La Repubblica published this image and told readers it was from Istanbul: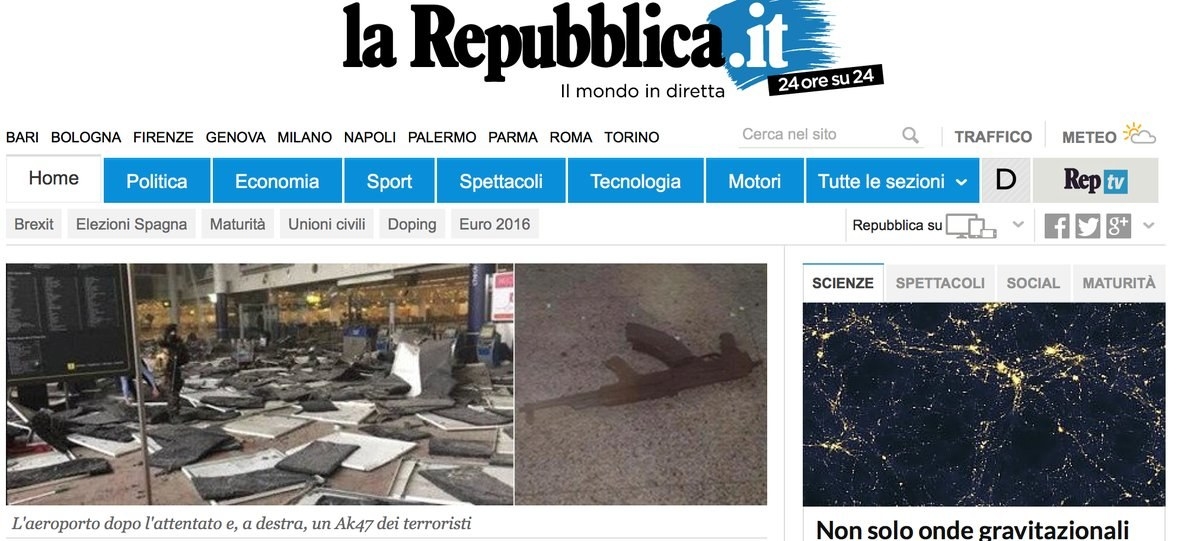 But the original photo has been available from Reuters since March, and is clearly in Brussels.