Michelle Obama And Laura Bush Teach Us How To Throw A Proper First Lady Party
Yesterday first lady Michelle Obama and former first lady Laura Bush met in Dar es Salaam, Tanzania for the African First Ladies Summit, in order to promote continued economic investment for women in Africa.
While at the conference the two FLOTUS (FLOTI?) had a grand old time together.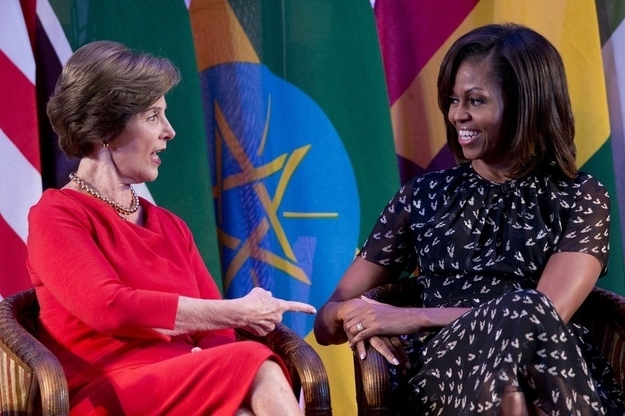 First, they stared deep into each other's eyes for a rousing round of "who will blink first?"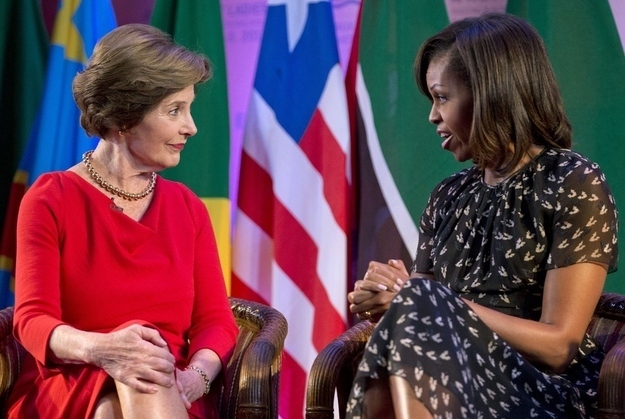 Michelle lost.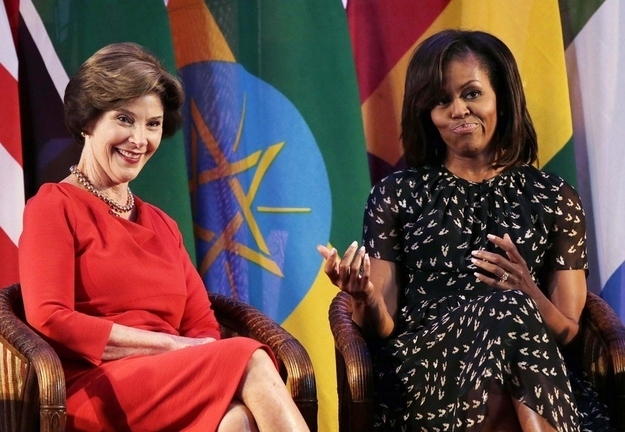 So she asked for a rematch, but Laura was like, "Yeah, no."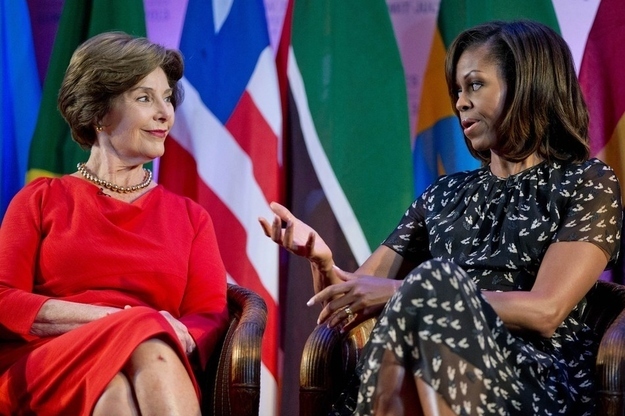 To which Michelle was like: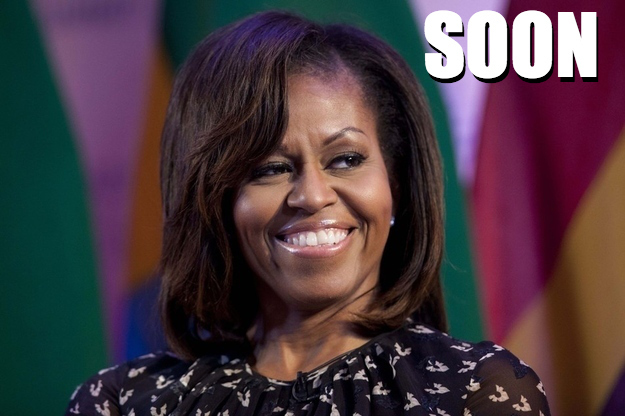 After the stare-off they got back to business and talked with journalist Cokie Roberts about the important issues facing women in Africa.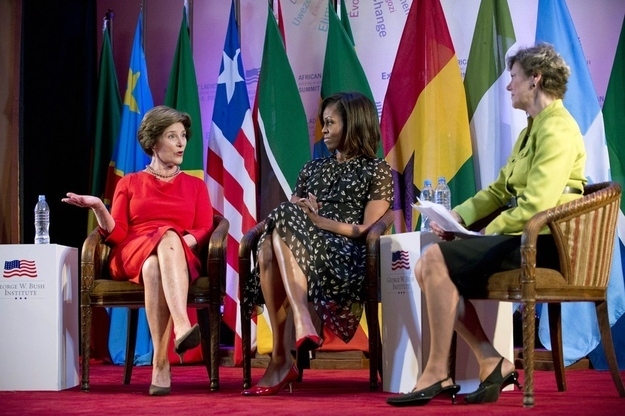 Together the first ladies championed the idea that women are the future of both African nations and the world at large.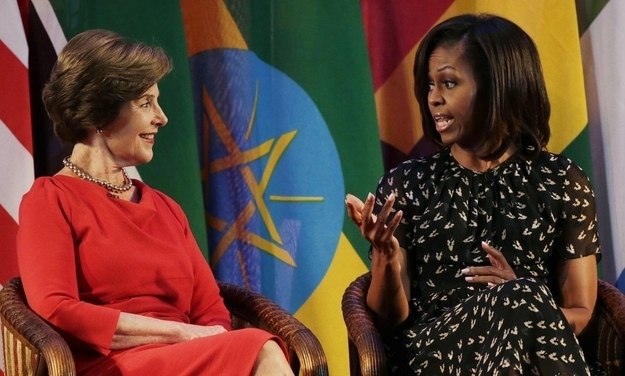 It was a much-needed message of unity in a particularly rough season of political disunity in American politics.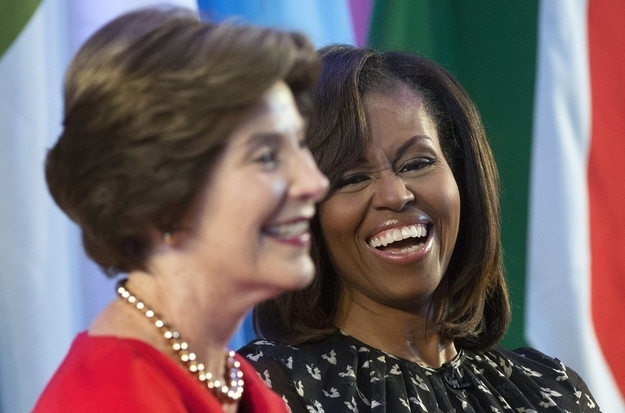 Perhaps this conference simply confirms what we've suspected all along...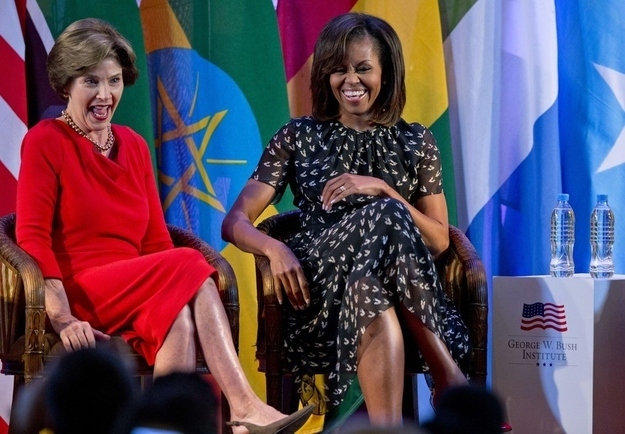 Girls.