In conversation at the Edinburgh International Book Festival, Zadie Smith revealed a real frustration with makeup, and girls who spend too much time on it. The author said she was alarmed and "infuriated" to see how much time her 7-year-old daughter was spending getting ready before leaving the house, so she implemented a rule: 15 minutes in front of the mirror, max.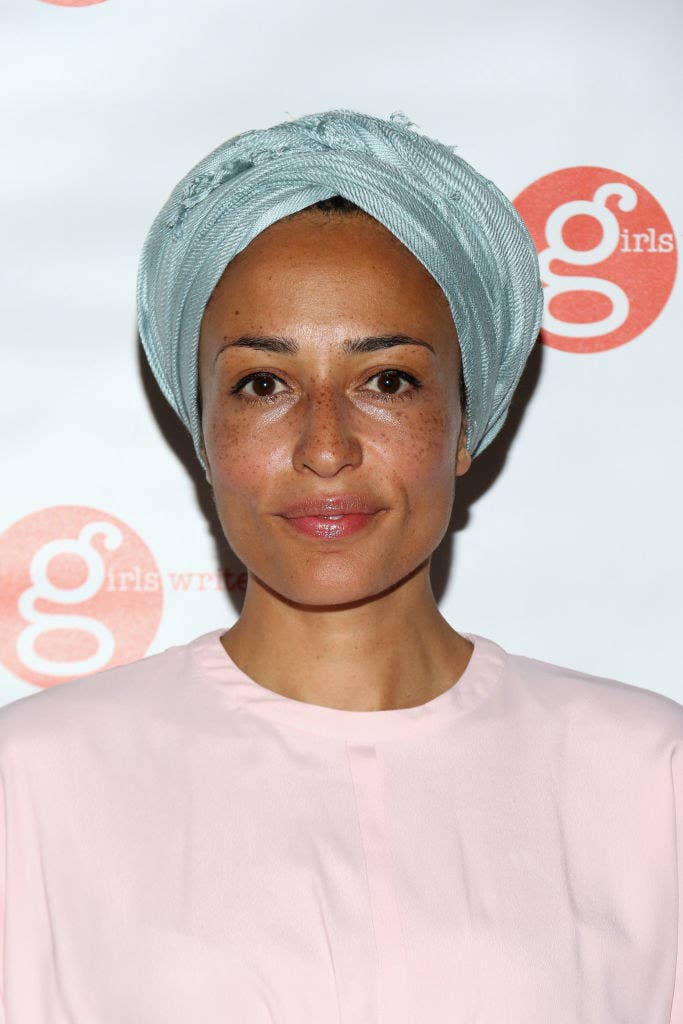 According to the Times of London, she said makeup was a waste of time — and she called out contouring specifically:
From what I can understand from this contouring business, that's like an hour and a half and that is too long. It was better than giving her a big lecture on female beauty, she understood it as a practical term and she sees me and how I get dressed and how long it takes.
Some folks online, though, are not here for it.
And others suggested it might be easy to swear off makeup...if you look like Zadie Smith.