Everything You Need To Know About The BuzzFeed Book Club
Join the most avid readers in the BuzzFeed community as we dive into one new book each month.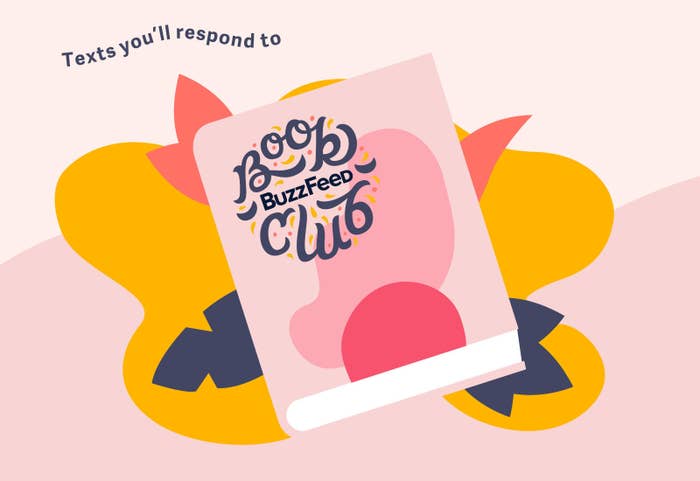 Hello! Are you a person who loves to read but is often overwhelmed by the task of choosing a new book? Do you have a million open tabs of book recommendation lists? Do you wish you could hire someone to pick your books out for you — is a book concierge even a thing? Do you straight-up love books and want a place to chat about them with fellow discerning, thoughtful, and enthusiastic readers?

Guess what: The BuzzFeed Book Club is probably for you.
Each month, BuzzFeed Books selects one exciting new book for members to read together. We'll chat about these books in the BuzzFeed Book Club Facebook group — where we'll ask discussion questions, share our opinions, gush and rant about our favorite and least favorite characters, make plot predictions, host Q&As with the authors, and generally drop in random thoughts as we read together.
You'll get three newsletters a month, full of exclusive content from the authors, highlights from the Facebook group, blurbs from future selections, giveaways, and more.
It'll be a blast — and it's free!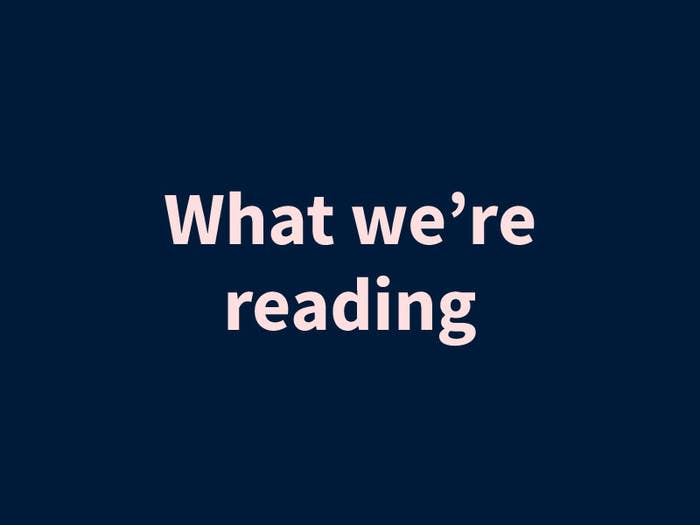 Beha's novel follows Sam Waxworth, a data journalist who gets a cushy job as a columnist after successfully predicting the outcome of the 2008 presidential election. When he's assigned a profile of disgraced opinion columnist Frank Doyle, he's surprised to find he actually likes him, and as he gets to know Frank's family — his wife Kit, whose family-run investment bank is failing; his son, Eddie, who's just returned from a tour in Iraq; and his daughter, Margo, an academic who'd rather be a poet — his life philosophy that everything can be quantified is challenged. It's a masterful interplay of big, fraught themes of privilege, race, wealth, and ethics. Get your copy.
We asked Christopher to tell us a bit about how the book came to be. Here's what he had to say:
The novel takes place over the course of a few months in 2009, shortly after Obama's election and the economic crash, and it was actually not long after that time — certainly during Obama's first term — that I started thinking about writing it. What people have already forgotten about those few months, I think, is the pervasive sense of hopefulness. First of all everyone — really, everyone — was grateful that the Bush years were over. Obama came in to office with an approval rating of almost 70 percent.

At least in some quarters, there was a hope that we might be entering a post-ideological moment. That our divisions are mostly superficial, that we all ultimately want the same things and are reasonable enough to embrace the policies most likely to deliver these things, that society is capable of being rationally managed — these are very seductive ideas, and ones to which our culture inevitably returns. When we do, we always have some reason why this time will be different — we know more now; we have the proper technology; etc. And then we get reminded all over again of the self-destructive impulse that can never be wholly removed from individual humans or human society.

As Kant's famous expression goes: From the crooked timber of humanity no perfectly straight thing was ever made. We hardly need reminding of the fact right now, but there will come a time when we do again. That's what made that moment interesting to me.

Sign up below, or click here — and don't forget to join the Facebook Group! Check out past selections in our Bookshop collection.
---
Illustrations by Julian Targowski for BuzzFeed.