Everything You Need To Know About The BuzzFeed Book Club
Join the most avid readers in the BuzzFeed community as we dive into one new book each month.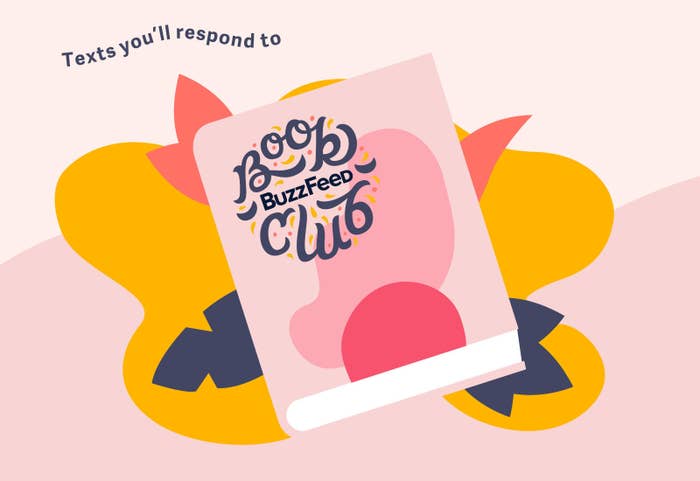 Hello! Are you a person who loves to read but is often overwhelmed by the task of choosing a new book? Do you have a million open tabs of book recommendation lists? Do you wish you could hire someone to pick your books out for you — is a book concierge even a thing? Do you straight-up love books and want a place to chat about them with fellow discerning, thoughtful, and enthusiastic readers?

Guess what: The BuzzFeed Book Club is probably for you.
Each month, BuzzFeed Books selects one exciting new book for members to read together. We'll chat about these books in the BuzzFeed Book Club Facebook group — where we'll ask discussion questions, share our opinions, gush and rant about our favorite and least favorite characters, make plot predictions, host Q&As with the authors, and generally drop in random thoughts as we read together.
You'll get three newsletters a month, full of exclusive content from the authors, highlights from the Facebook group, blurbs from future selections, giveaways, and more.
It'll be a blast — and it's free!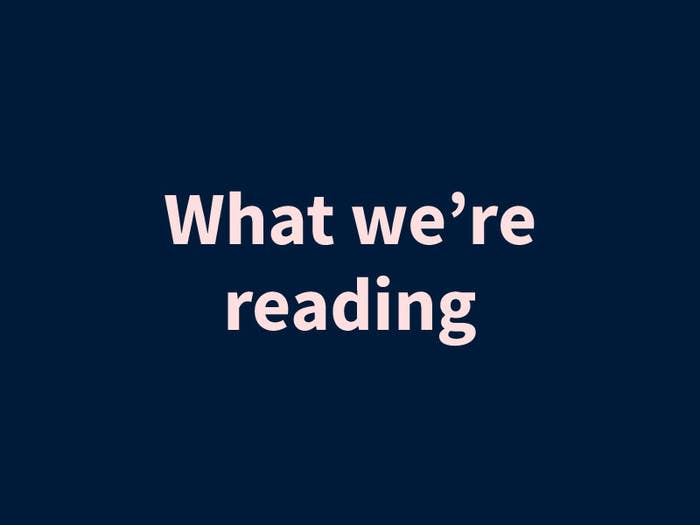 This July, we're reading Catherine House by Elisabeth Thomas. Read the first chapter here.

Elisabeth Thomas's speculative Gothic thriller is about a prestigious school that offers free tuition plus room and board to students who, in return, essentially cut themselves off from the outside world for the three years they are enrolled. Ines, our narrator, is more than happy to leave a past trauma behind her — but the further she gets in her Catherine House education, the more apparent it becomes there's something sinister underneath it. Get your copy.

We asked Elisabeth to tell us a bit about how the book came to be. Here's what she had to say:
Catherine House began with one sentence jotted in a notebook amongst many other idle scribblings: I want to write a story about a girl who falls in love with a house. I'd written the note after visiting the Isabella Stewart Gardner Museum in Boston, a palace of sunlit stone, glittering glass roofs, and balconies full of tumbling nasturtiums. But the more I turned over the idea in my mind, the more I thought about college.




I had recently graduated and was feeling rather lost. I was unhappy, mostly for reasons unrelated to graduation—but in my unhappiness, my college years took on a kind of mythic glow. I felt so empty, and those years on campus with all my friends had been so full, so concentrated, so poignant. The nostalgia I felt was warped, I could tell, but powerful—and powerful because it was warped.


I decided to play with this idea of a girl falling in love with a house: a house both as an institution and as this particularly vivid, mystic time and place in her life. Ines, the Catherine House protagonist, arrives at the house on the run from a dark past, and Catherine soon becomes the only home she's ever known. Ines loves the house in all its details, from the perfumed gardens to the shadowed ballrooms, the peeling paint to the clouded windows. But as she falls deeper and deeper under Catherine's spell, she sees that the house's beauty may be concealing some dangerous secrets—and realizes that when we're in love, we sometimes forgive things we shouldn't.
Sign up below, or click here — and don't forget to join the Facebook Group! Check out past selections in our Bookshop collection.
---
Illustrations by Julian Targowski for BuzzFeed.