Everything You Need To Know About The BuzzFeed Book Club
Join the BuzzFeed community's most avid readers as we dive into one new book each month.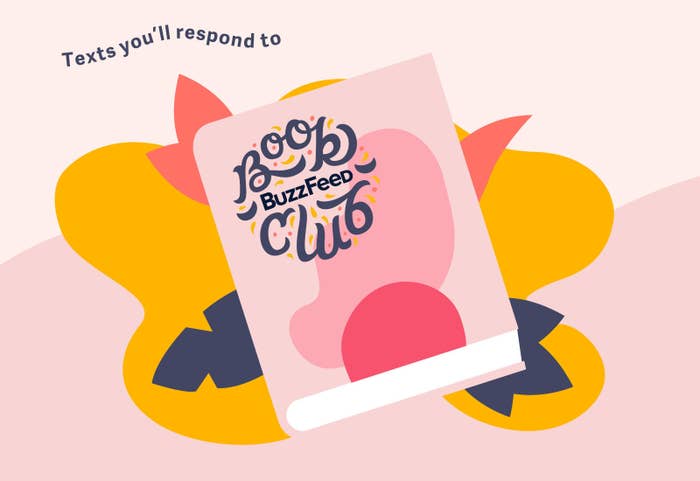 Hello! Are you a person who loves to read but is often overwhelmed by the task of choosing a new book? Do you have a million open tabs of book recommendation lists? Do you wish you could hire someone to pick your books out for you — is a book concierge even a thing? Do you straight-up love books and want a place to chat about them with fellow discerning, thoughtful, and enthusiastic readers?

Guess what: The BuzzFeed Book Club is probably for you.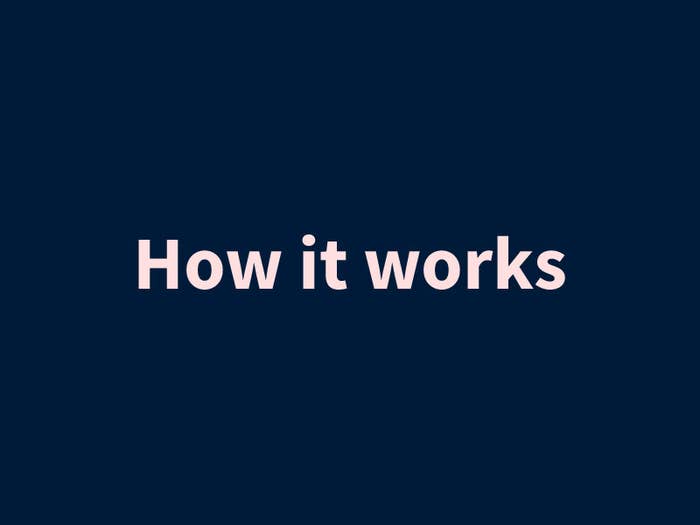 Each month, BuzzFeed Books selects one exciting new book for members to read together.

We'll announce the selection before it comes out so you'll have plenty of time to preorder or reserve it at your local library.
We'll chat about these books in the BuzzFeed Book Club Facebook group — where we'll ask discussion questions, share our opinions, gush and rant about our favorite and least favorite characters, make plot predictions, host Q&As with the authors, and generally drop in random thoughts as we read together.
You'll get three newsletters a month, full of exclusive content from the authors, highlights from the Facebook group, blurbs from future selections, giveaways, and more.

And each month you'll have an opportunity to weigh in so we can tailor the book club to what you want: What kind of books do you like to read? Did you love this one or hate it? What kind of book-related features do you want to see from us?
It'll be a blast — and it's free!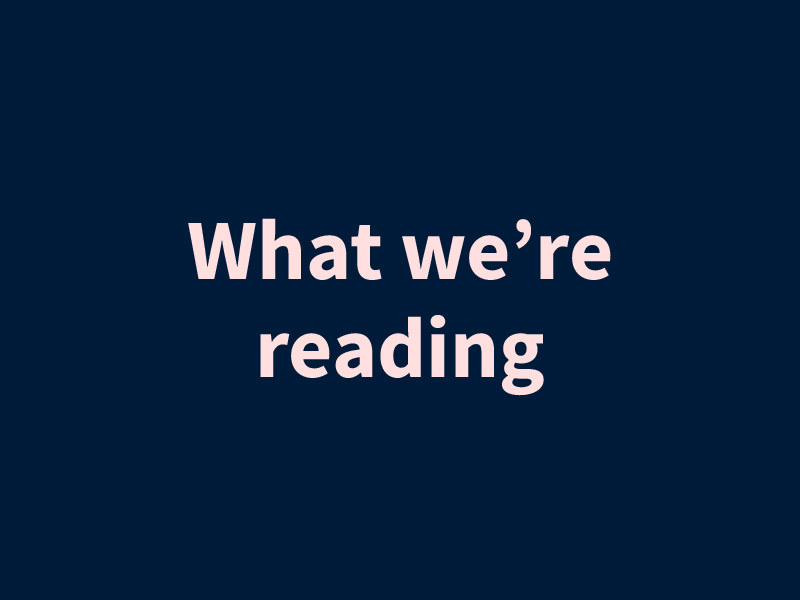 This June, we're reading the memoir Rough Magic by Lara Prior-Palmer. Read an early chapter here.
While killing time on the internet when she was just 19 years old, Lara Prior-Palmer landed on a website about "the world's longest, toughest horse race" — and though she'd never heard of it before that day, and had no qualifications other than a love of horses and great drive, she decided to enter. The decision is impulsive but not surprising; Prior-Palmer describes her tendency to question norms and invite chaos. This energy propels her through the race — 10 days on 25 ponies, over 1,000 kilometers of Mongolian grassland — and though it's easy to judge her for her naiveté, her humility and earnest drive make it impossible not to root for her. The journey is absolutely riveting.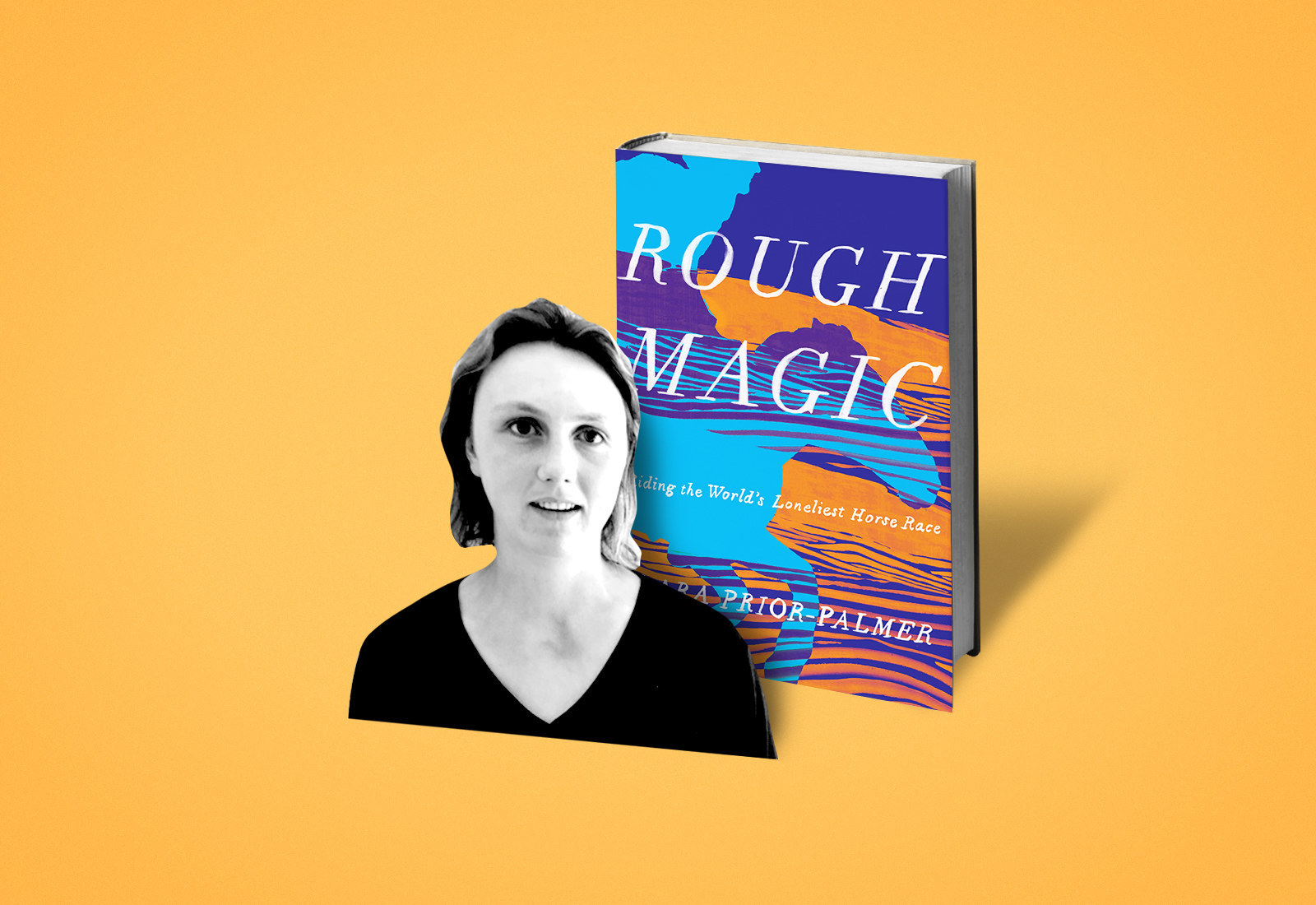 We asked Lara about how the book came to be, and what it means to her. Here's what she had to say:
My memoir Rough Magic takes its title from a line in The Tempest, a play my 19-year-old self packed in her backpack while traveling to Mongolia to take part in the world's 'longest, toughest horse race.' I suppose I naively hoped Shakespeare would get me through the pain. The 1,000 km Mongol Derby is an endurance race for humans, rather than horses, so competitors navigate 25 semi-wild ponies, one after the other, and must reach the finish line within 10 days. There's a 40% attrition rate.




Ostensibly the book I wrote about my experience of the race is a classic underdog story — I ended up, somehow, becoming the winner of the race, when I'd entered it on a whim, thinking I wouldn't even manage to finish.




But in another sense, Rough Magic is about oblivion. As soon as the race was over I wanted to re-inhabit the sense of hyper-presence the race had shunted me into. I remember tapping on my laptop furiously on all the airplanes that took me home. Rough Magic is a book written mainly in the realtime of the race on the steppe, swinging between outward struggle and my own silly thoughts, as the horses and I (and many other riders) cross vast grassland plains, ridges, floodlands, woodlands, and dunes. It became obvious to me that just as the horses I rode had supported, and ultimately won, the race for me, they could also act as great support for the structure of the book, their different tones and styles defining each chapter.




Rough Magic eventually took five years to finish, but I wrote the first draft furiously and immediately, while the race was still fresh in my mind. This was out of a desire, I think, to understand why I'd won, because it didn't make much sense. I thought some divine sky had taken over and that I might, if I wrote my way through the full arc of the race, find clues as to why. Of course I never did get answers. My race in Mongolia remains, to some extent, unfathomable.




I sometimes think of Rough Magic as the result of my conflicting sporting and artistic selves — the parts of me that want to win, and the parts that think that's daft and which prefer telling stories instead. Seconds after crossing the finish line, I remember, still aboard my final horse, telling a story to the tiny crowd around me. I wanted to share the saga we'd been through in the previous hour, how the pony had lost his will to go, and how we'd met two particular people as a result. This small story I was telling felt more substantial, in that moment, than the abstract idea of 'winning'.




Looking back, I see this book as being about the idea of plunging into whatever meets you in life, rather than adhering to some overarching, fixed narrative of what life might look like. But I also like the idea of you, the reader, telling me what *you* think it's about.
---
---
Illustrations by Julian Targowski for BuzzFeed.