When Jacob Lowentheil discovered the long-lost archives of photographer Marcel Sternberger in his father's storage, he knew he was looking at something special.
What followed was a five-year mission to re-digitize and organize the never-before-seen portraits of such icons as Albert Einstein, Frida Kahlo, and Franklin D. Roosevelt, now collected in The Psychological Portrait: Marcel Sternberger's Revelations in Photography.
"Bringing to light these forgotten portraits of such 20th century giants has felt like a duty," Lowentheil told BuzzFeed Books via email. "Just as important as the photographs' historical status is the technical and artistic quality of the images."
Lowentheil, who grew up around his family's antiquarian business, was used to uncovering vintage treasures, but this discovery felt special: "The Sternberger Collection contains a vast, nearly unparalleled record of eminent persons of the last century that has laid dormant since Sternberger's premature death in 1956. There are only a handful of portrait photographers from the 20th century who captured the breadth of sitters that Sternberger photographed."
"Once I had delved beyond the negative sheets and prints, there was also Sternberger's manuscript and methodology," he continued, describing Sternberger's attempts at capturing what he called the "immaterial soul" of a subject through his photography. "His mission, involving intimate interpersonal interaction throughout the session, was a new way for portrait photographers to relate to their sitters."
The portraits were especially beloved by the subjects themselves, evidenced by Albert Einstein's letter to Sternberger.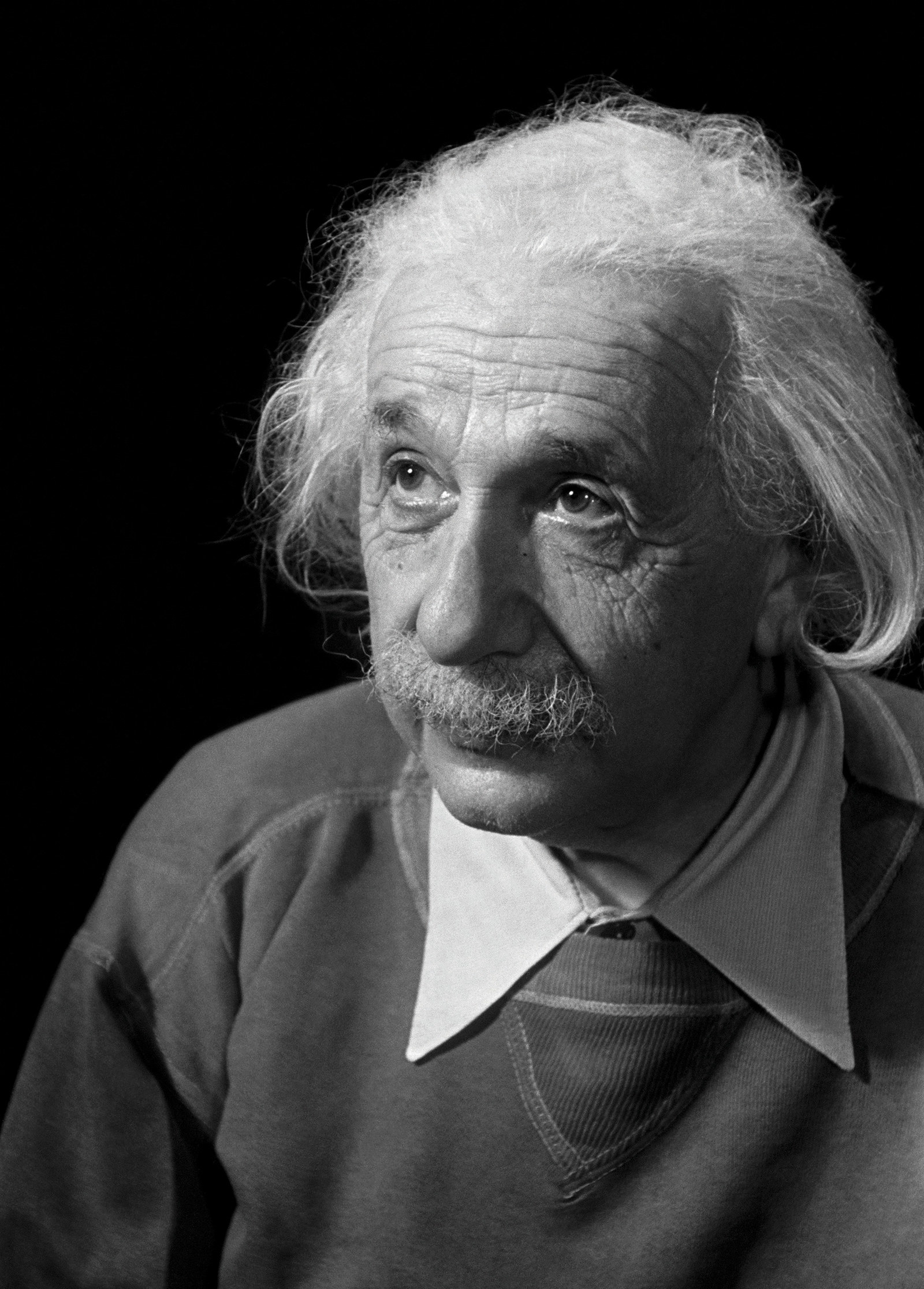 The note reads:

My dear Dr. Sternberger,

The portraits you have made of me are true masterpieces of the photographic art. It seems quite amazing to me that you could present this subject so appetizingly.

With kind personal regards,

Albert Einstein
"He is certainly unique in the scarcity of his prints; Sternberger never sold his photographs to the public," Lowentheil said. "It was, and is, a worthwhile mission to properly spread his work, even if it continues to take years."