Science fiction writer, editor, and anthologist Harlan Ellison has died at 84 years old.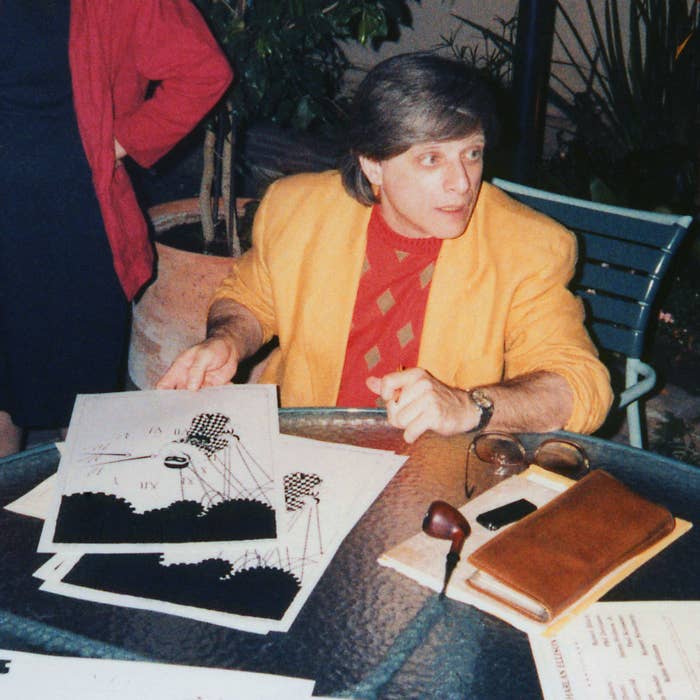 Ellison's wife, Susan, confirmed his death via lawyer, Christine Valada. Valada's late husband — comic book writer Len Wein — was a lifelong friend of Ellison's.
Ellison was incredibly prolific, publishing hundreds of short stories, novels, screenplays, and criticism; his postapocalyptic story series A Boy and His Dog was adapted into the 1975 film of the same name.
Ellison also famously contributed to Star Trek, having written the beloved episode "The City on the Edge of Forever."
Ellison was a polarizing figure as well — in an essay on Boing Boing, author Cory Doctorow described his "conflicts" with his former teacher:
[H]e was a copyright maximalist who never really came to grips with the free expression dimensions of his views (memorably, I was once on a panel with him about this where he called someone who disagreed with him on this subject a "motherfucker" and threatened to punch him in the face) and I was in the front row when he humiliated a respected woman colleague in front of all of her peers. [...]

But over the years, as I committed my own share of missteps and came to realize that I'd made them, and as I've reconciled with friends who had done great wrongs themselves, I have discovered some place inside me where two things can be true: that someone did something bad, and that someone did something good. Importantly, I can have these two views without the need to balance them ("the good outweighs the bad, so we can still be friends"), because balance is so often erasure ("with all the good he's done, why dwell on the bad?").
Here's how others are remembering him.
CORRECTION
Christine Valada's name was misspelled in an earlier version of this story.