The Museum of Broken Relationships started back in 2006 as a shared desire of two exes, Drazen Grubisic and Olinka Vistica, to commemorate their recently ended four-year relationship.
Together they organized an intimate art project which would display those keepsakes — both theirs and others' — which become impossible to throw away after a relationship ends. The project became a traveling exhibition which allowed visitors to browse thousands of mementos, donated by anonymous strangers from around the world, honoring all types of loving relationships.
Now, the founders have collected some of the most heartwarming, heartbreaking, and entertaining items in their first book, The Museum of Broken Relationships: Modern Love in 203 Everyday Objects. Below are some of our favorites.
Four discs
May 2008 to January 10, 2009
Richmond, VA, USA
"In 2008 I was sixty-two; he was thirty-four. I was not looking for him; he was not looking for me.
The universe opened a door, and we walked through it. He gave me a magical time.
On January 10, 2009, I let him go. I let him go not because
 I wanted the magic to end, but because it was the best ending for a relationship that was destined to end since the day it began.
After I die, my family will be sorting through what's left behind of my life, and they will not find Mr. Thirty-Four. I've removed 
all the 'evidence' and stored the memories in my heart, except
 for these four discs of music. Mr. Thirty-Four put this music together and gave it to me because he wanted to give me something important. He wanted to give me something he loved. He gave me music.
Giving these discs to you honors him, and it honors a broken heart.
Thank you!"
"Mejor Sola Que Mal Acompañada" tile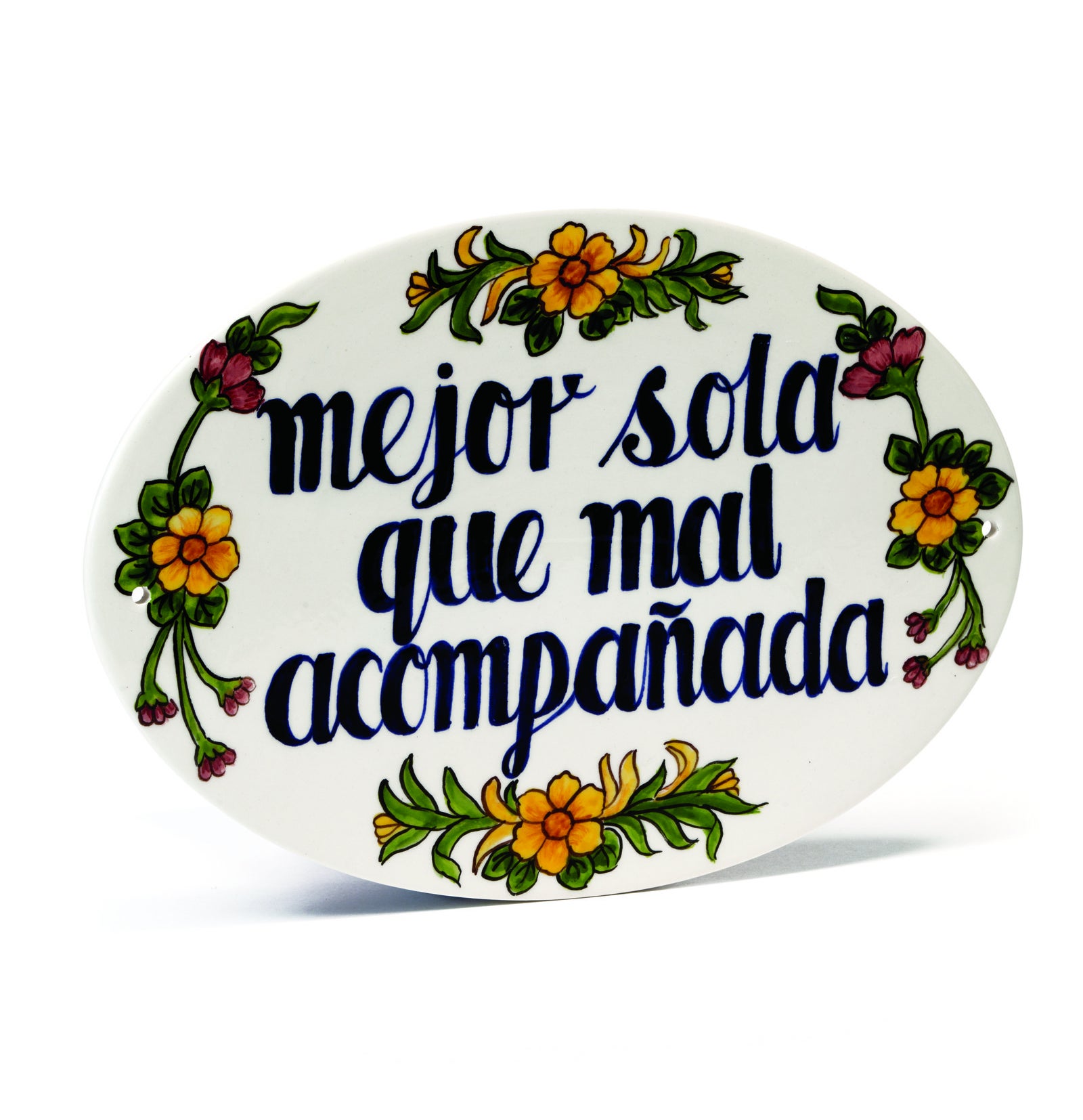 August 29, 1987 to December 4, 2004
Houston, TX, USA
"After eighteen years of marriage, my husband ran off with a 26-year-old coworker. Shortly thereafter I went to Tijuana, Mexico, to have this tile made. It has served as
 a daily reminder that I am 'better alone than in bad company.' Since then I have raised my two sons on my own and obtained my master's degree in nonprofit leadership. I now share this artifact to inspire others facing a relationship loss to focus on claiming and expanding their own personal power."
Melted phone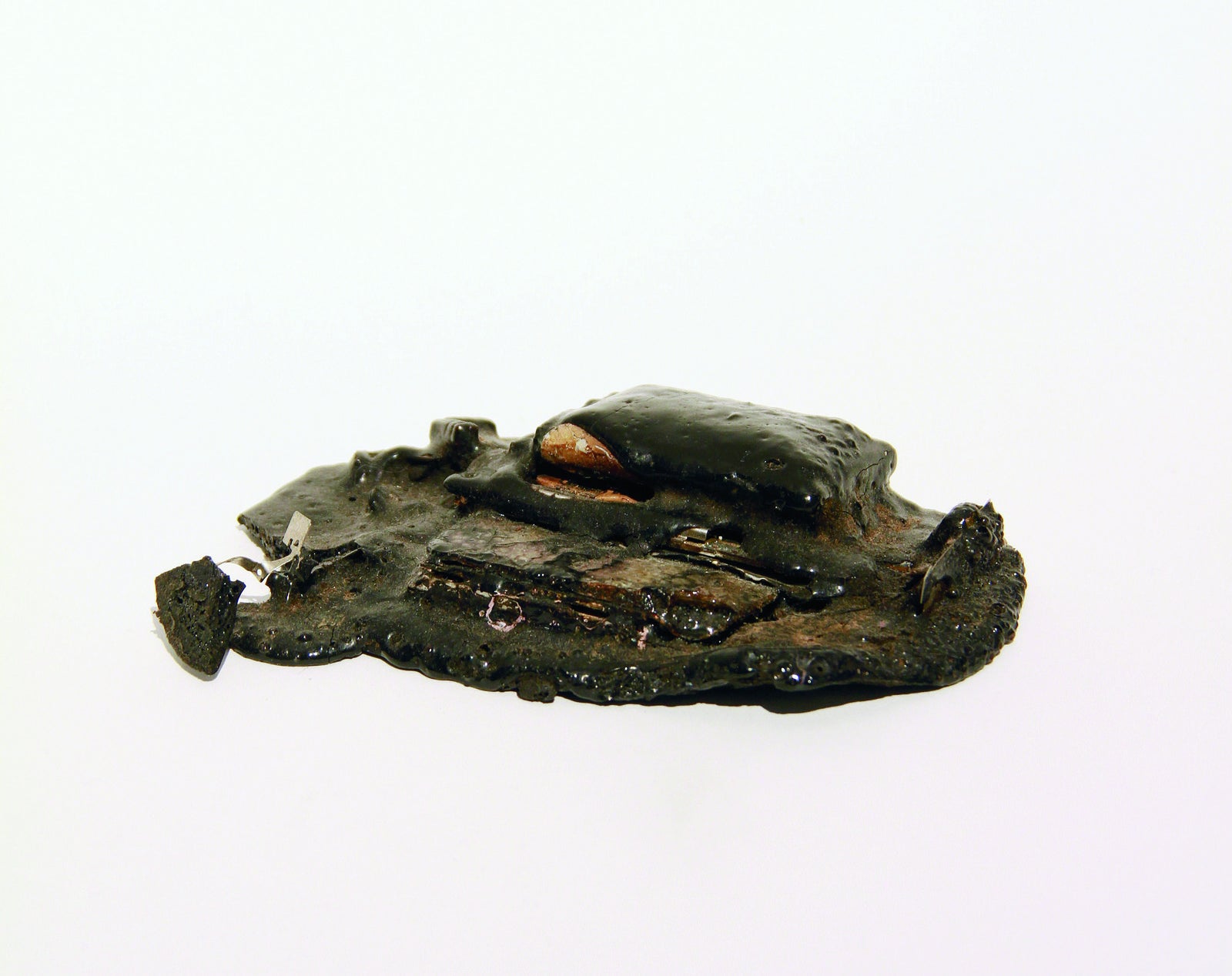 2009 to 2013
Lexington, MA, USA
"I was the landlord of an apartment in Lexington, just a few blocks down from my house. The couple who stayed there fought often, and I assume they broke up after I evicted them. They weren't very happy with each other. Cleaning up the apartment after they left, I found this flip phone in the oven. I think one of them put it there to spite the other."
Empty wooden bottle of rum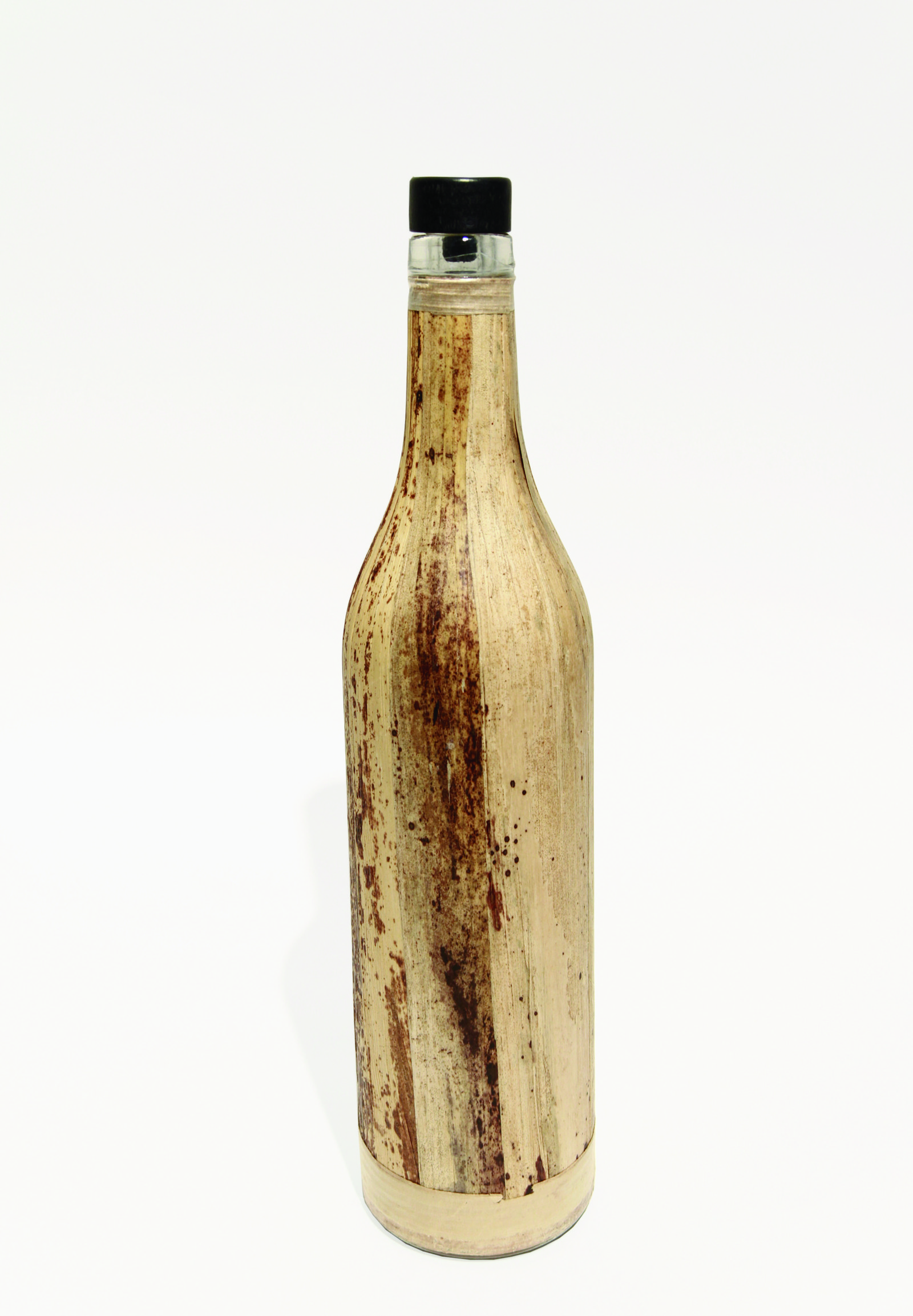 July 2014 to June 2015
Sherman Oaks, CA, USA
"We started drinking this rum in a hotel room in clear, nondescript glasses under crisp white sheets. Getting drunk, getting to know him, and getting happy. We finished the bottle a week later on my couch. We had ordered a tableful of Italian food. We were drunk, we were full, and, again, we were happy. By the time we had finished the bottle, we were in love."
Crossword puzzle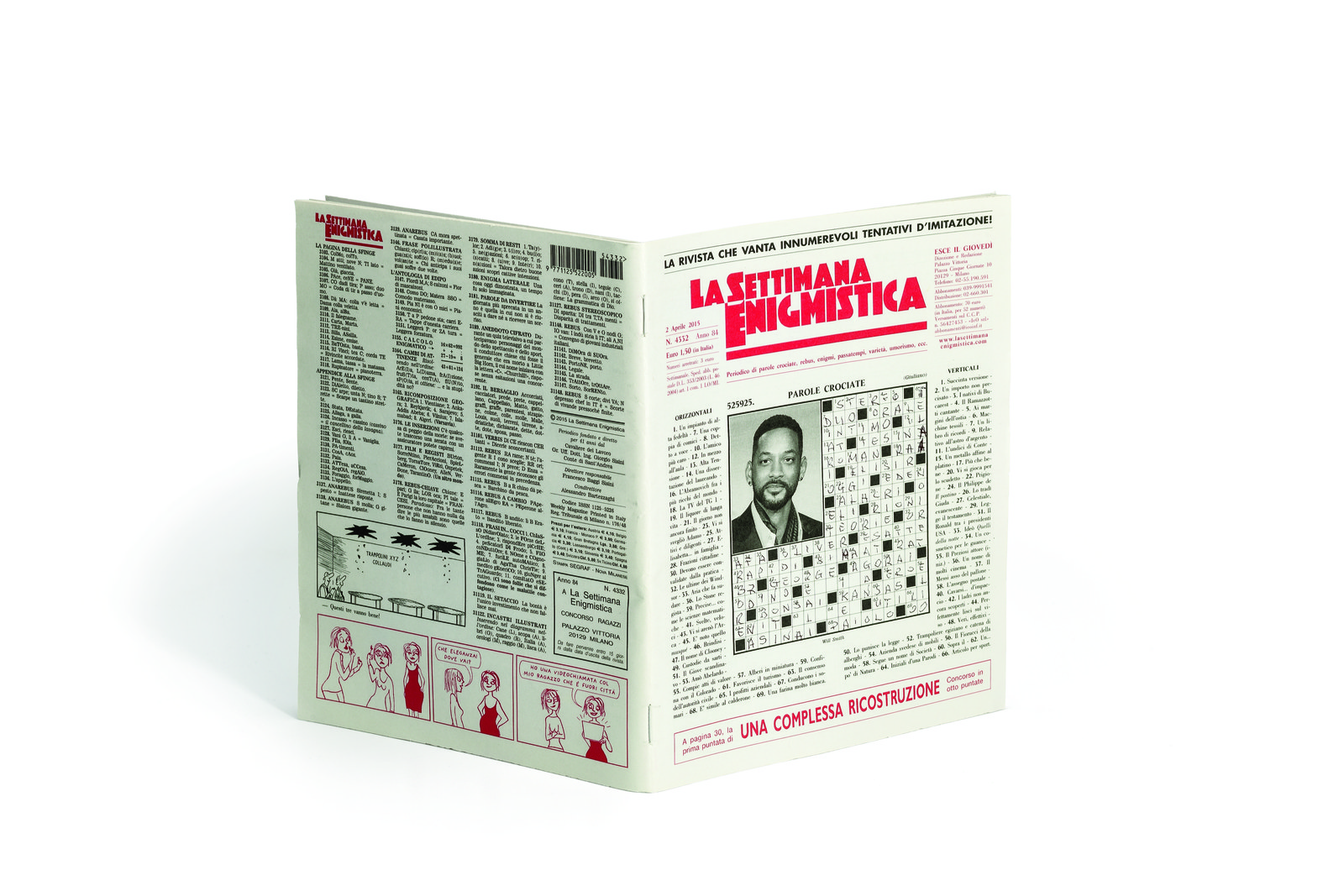 Since the beginning of my life to April 14, 2015
Bologna, Italy
"My father died on April 14, 2015. I was with him at the hospital, caring for him. He always played these crossword puzzles. The last one is not finished. He was fun, enigmatic, and comforting. Just like a crossword puzzle."
Jar of spicy Amish pickles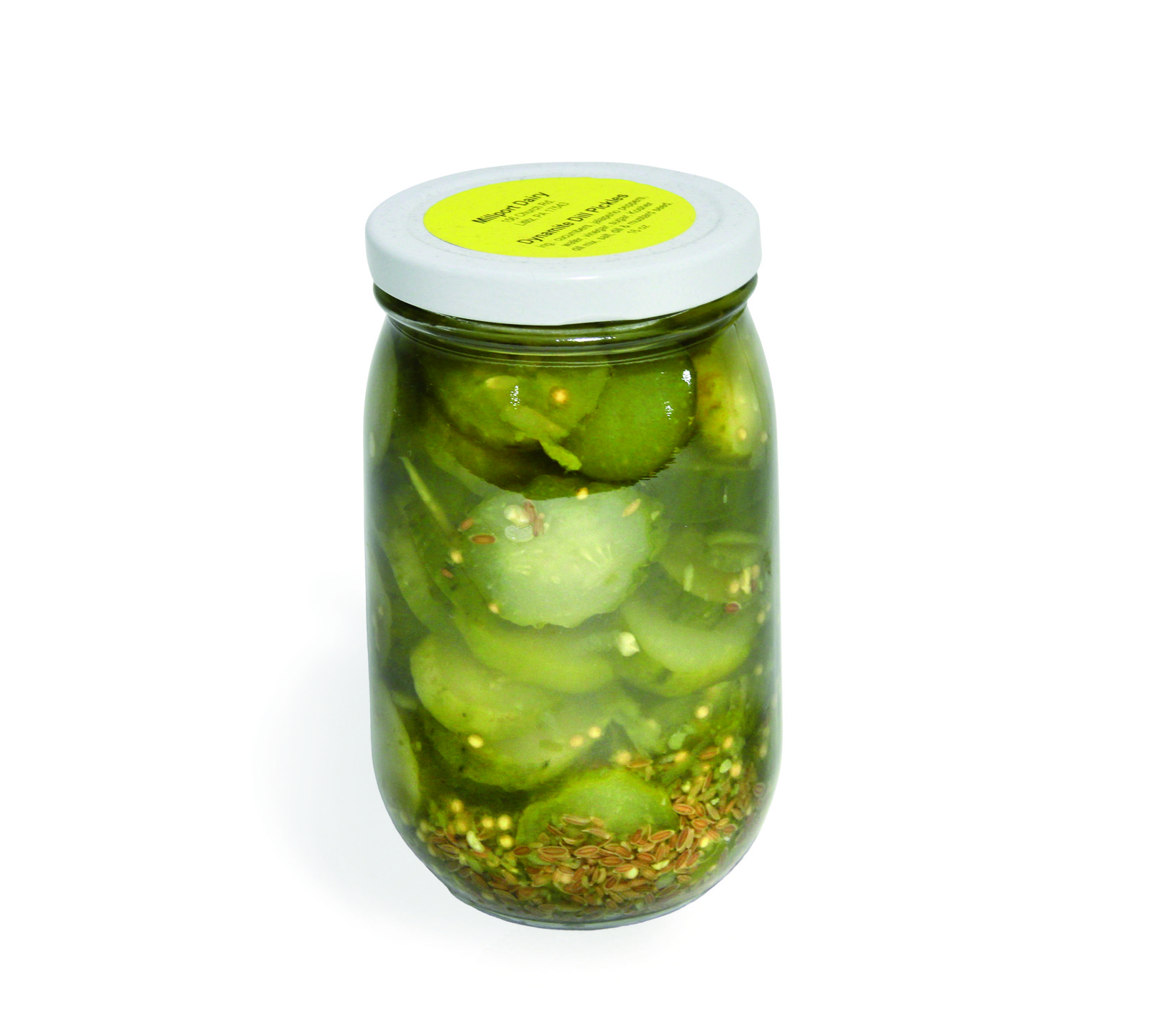 October to December 2013
New York, NY, USA
"I bought these as a present for the first guy 
I ever (thought I) loved. He told me about how he used to do his homework in the bathtub as a kid and brought me a book on our first date, and said he loved these damn pickles. He stopped returning my texts before I ever got a chance to give them to him."
Lady lamp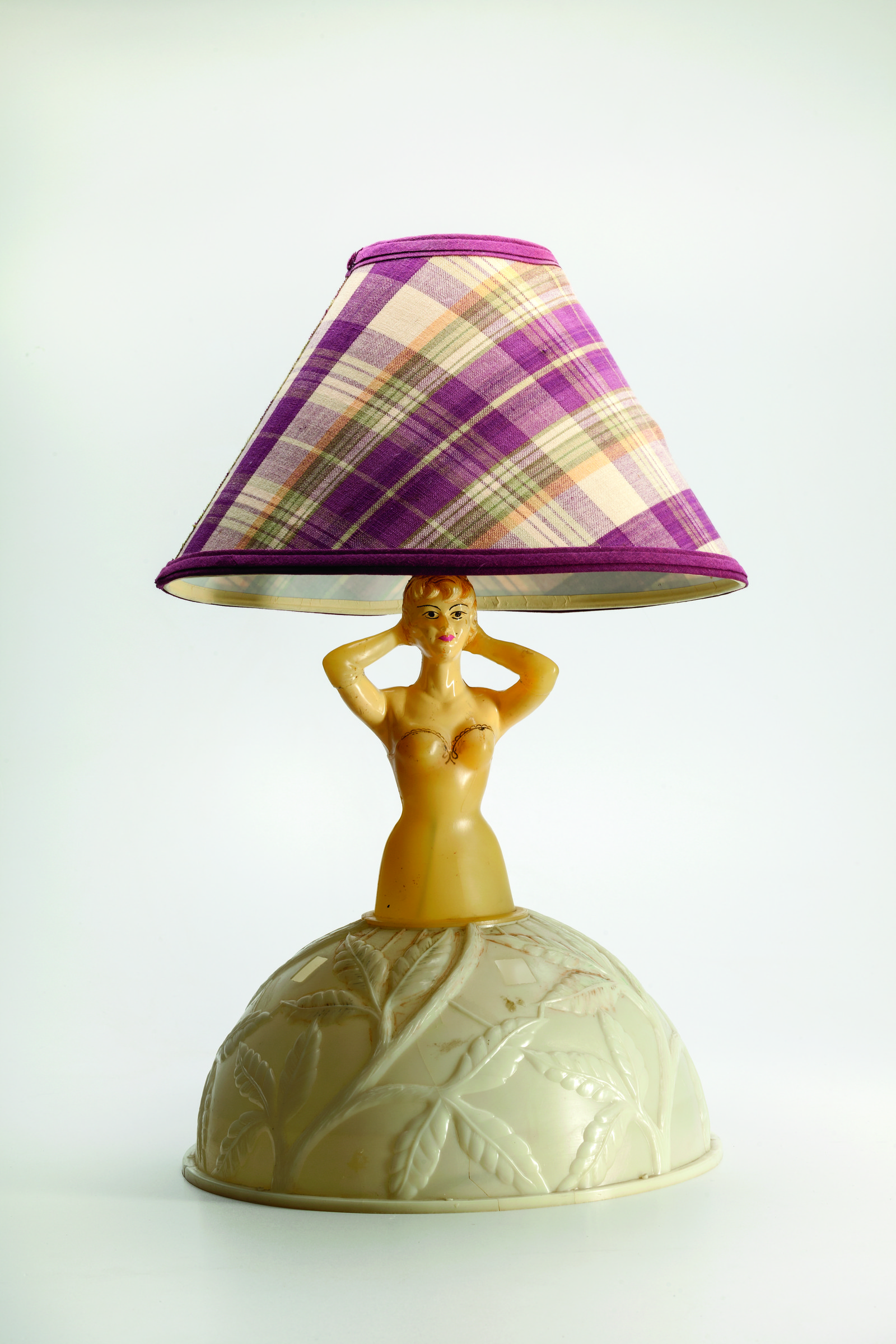 July 2010 to September 2012
Whitehorse, Yukon, Canada
"We packed everything we could fit into a car and moved out east together for a few years. 'Lady Lamp' didn't quite fit and was left in storage with a few other beloved items. She never really belonged to me, but I ended up with her by default: I was the only one who returned."
Frogs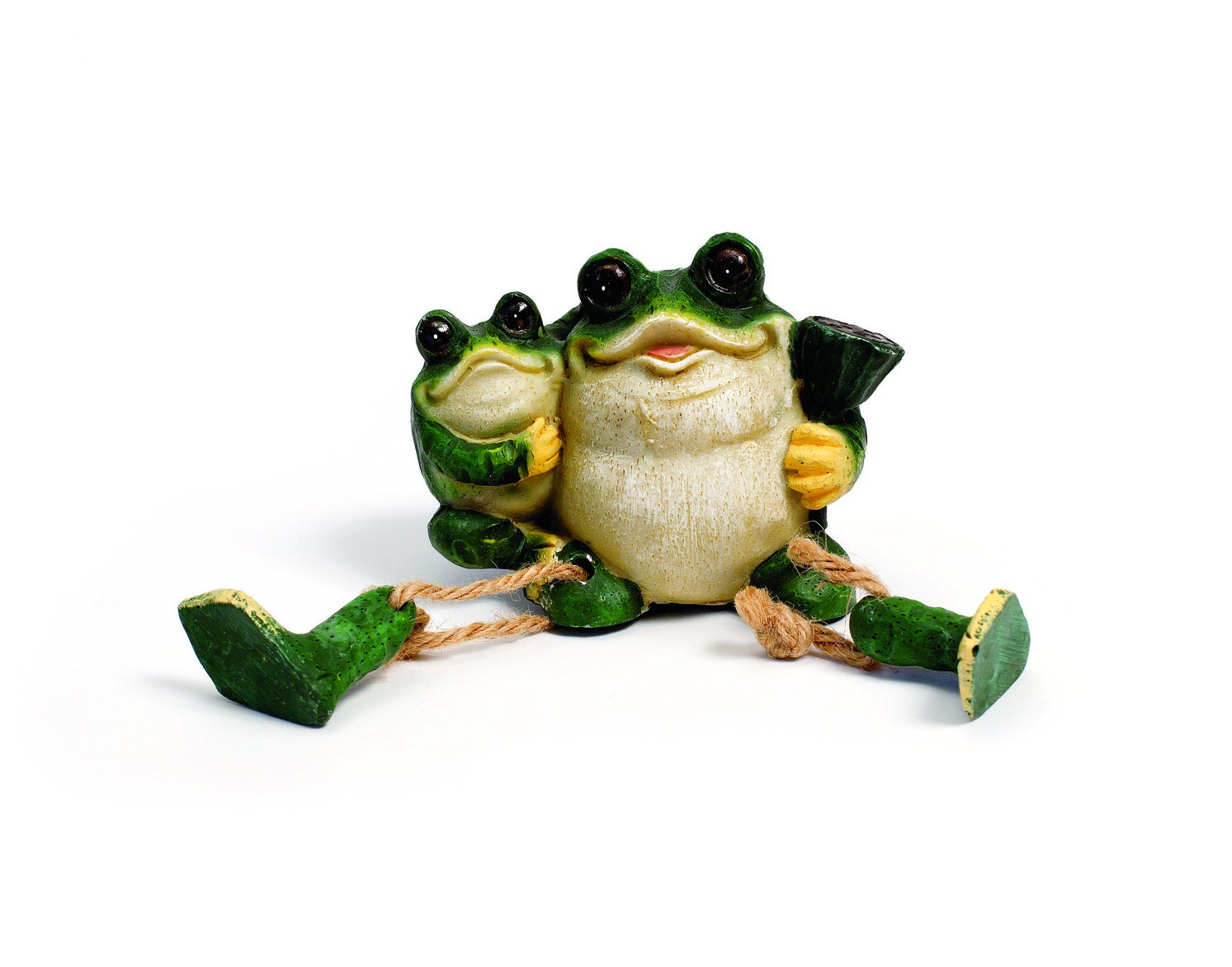 36 years
Bloomington, IN, USA
"Mom left when I was three. This is one of the few Christmas gifts she has given me."
Shaving kit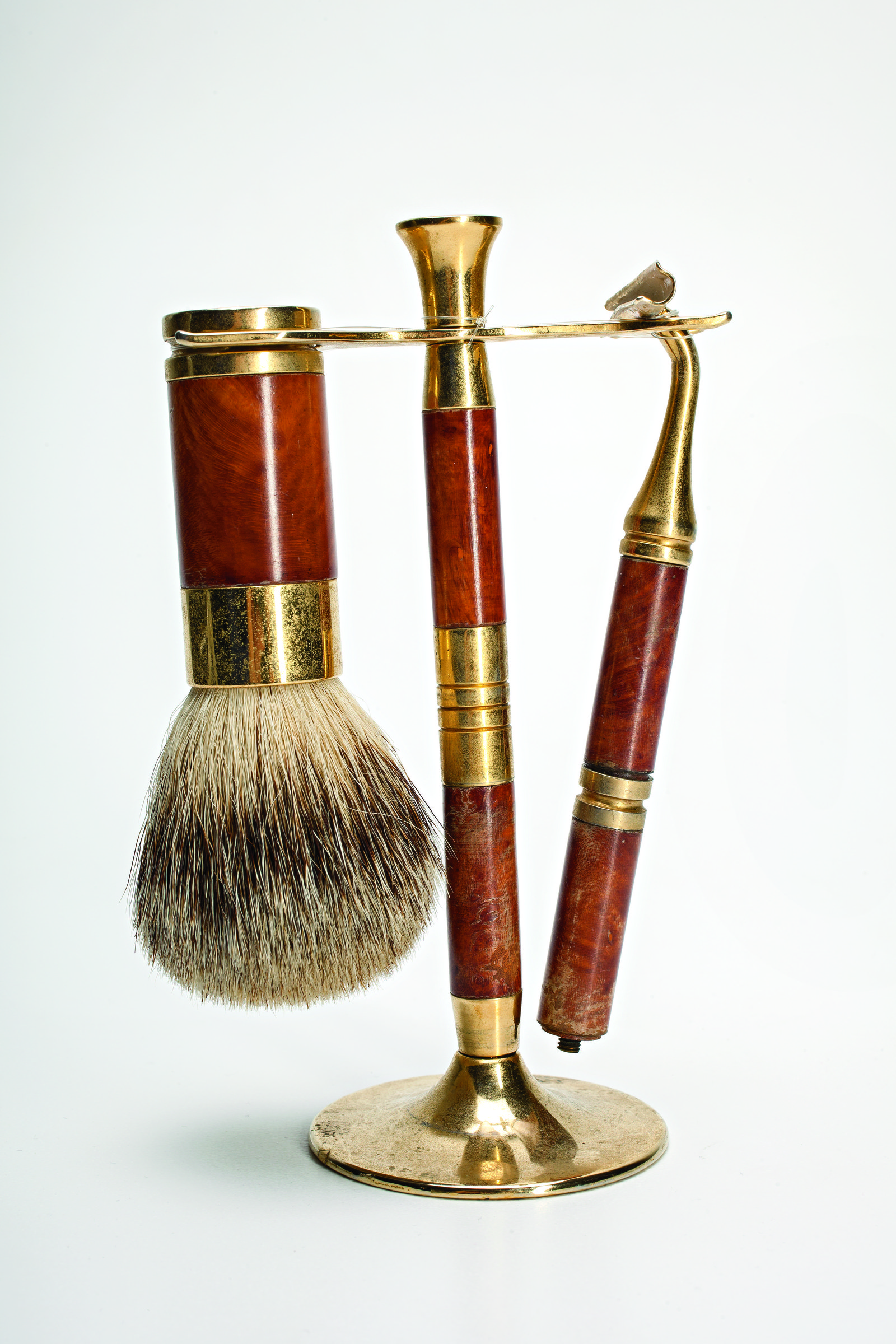 1987 to 1996
Zagreb, Croatia
"She bought me this shaving kit for my birthday. I haven't used it for quite some time now, but I've kept it as a memory of her.
She was seventeen when we met; I was twenty-seven, married, with three children. We broke up after ten years, but the love on my side is still
 as strong as it was back then. In the meantime, she got married and had one daughter. I hope she doesn't love me anymore. I hope she doesn't know she was the only person I've ever loved."
Steel handcuffs pendant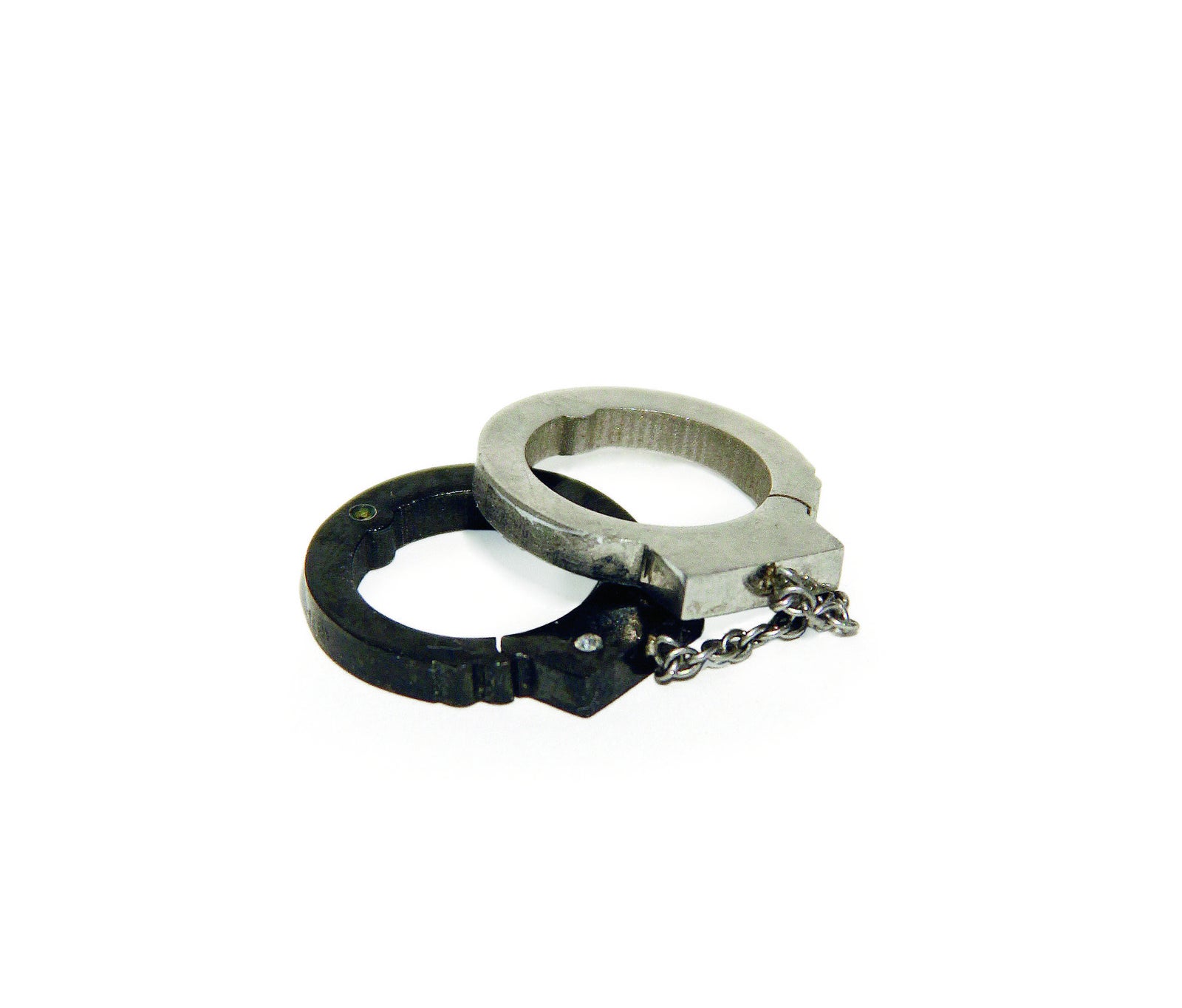 May 18, 2008 to December 27, 2011
Mexico City, Mexico
"She was my psychologist for three and a half years; she told me she wouldn't treat me anymore; six months later, she looked me up and we started dating.
We lived together for a year and a half.
She gave me this pendant to show that our relationship represented a marriage. Our relationship ended because she never managed to come out of the closet.
I was twenty-two and she was thirty-six when we broke up. She now lives with a man, saying that she could never accept being gay."
Magnifying glass
Unspecified time
Manila, Philippines
"She gave it to me as a remembrance before I left. I never did get why she gave me a magnifying glass, nor did she ever explain what it meant.
 But she always said she felt small whenever she was around me."
Tiny piece of paper
2001 to 2009
Los Angeles, CA, USA
"I am an artist, and when my girlfriend and
 I lived together she would get antsy for my attention when I was working in the other room. One day when I was painting in our room, she came in and slid me a tiny piece of paper that said 'pay attention to me.' I found it maybe two years after we broke up, and it's been in the change compartment of my car ever since."
Baseball and postcard with American flag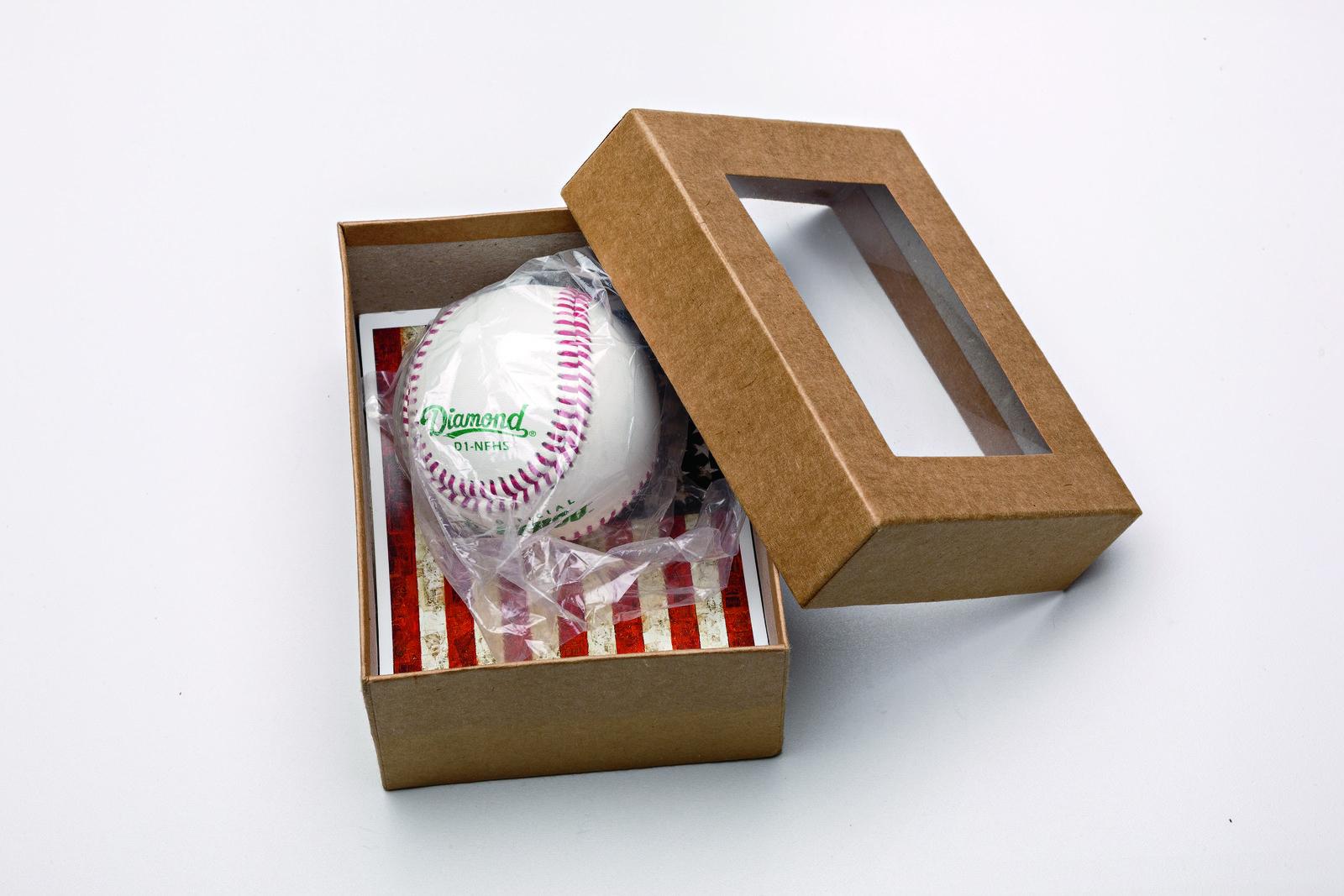 April 15, 2010, to New Year's Eve 2012
Kent, CT, USA
"I read that matter is incredibly, mind-bogglingly empty. If you could remove all the space between nucleus and electrons in every atom in the world, the compressed mass would be the size of a baseball. I mentioned this to my boyfriend who loved the sport, and he gave me this ball to use in an art project I hoped to create around the concept. I had lost both my husband and son within four years and was looking for ways to understand the universe. My boyfriend was a recent widower so I thought he understood grief. When I found out that he was sleeping with the wife of his coworker I wanted to take a bat and knock some sense into him."
Excerpted from The Museum of Broken Relationships: Modern Love in 203 Everyday Objects. Copyright © 2017 by Olinka Vištica and Dražen Grubišić. Reprinted with permission of Grand Central Publishing. All rights reserved.
For more information about The Museum of Broken Relationships, click here.