In her new book, Kind of Coping, illustrator Maureen "Marzi" Williams explores what daily life is like when you have anxiety. Below are some of our favorite illustrations.
When you're working out in public.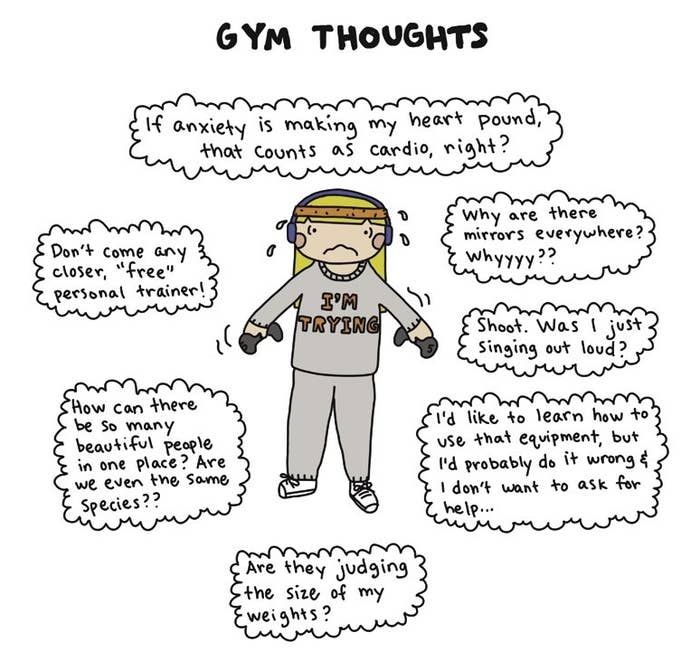 When you're going on a """"relaxing"""" trip.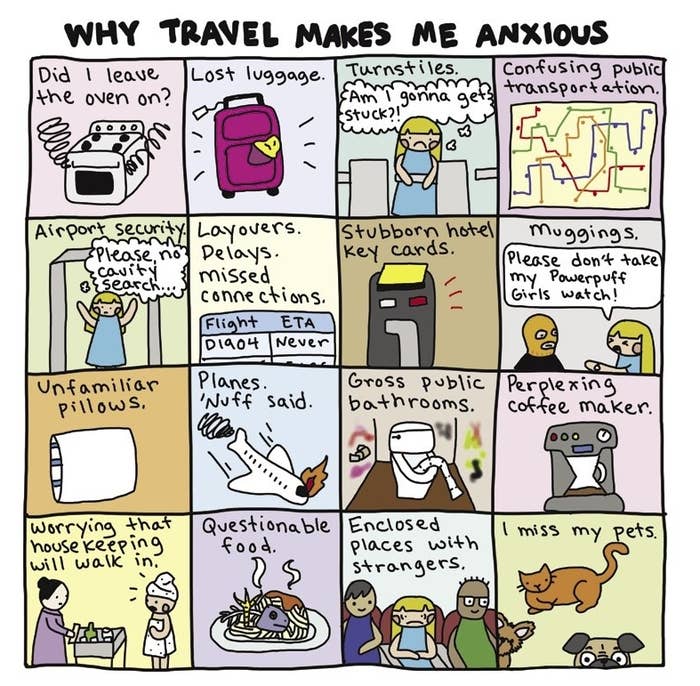 When you need to just "run to the store."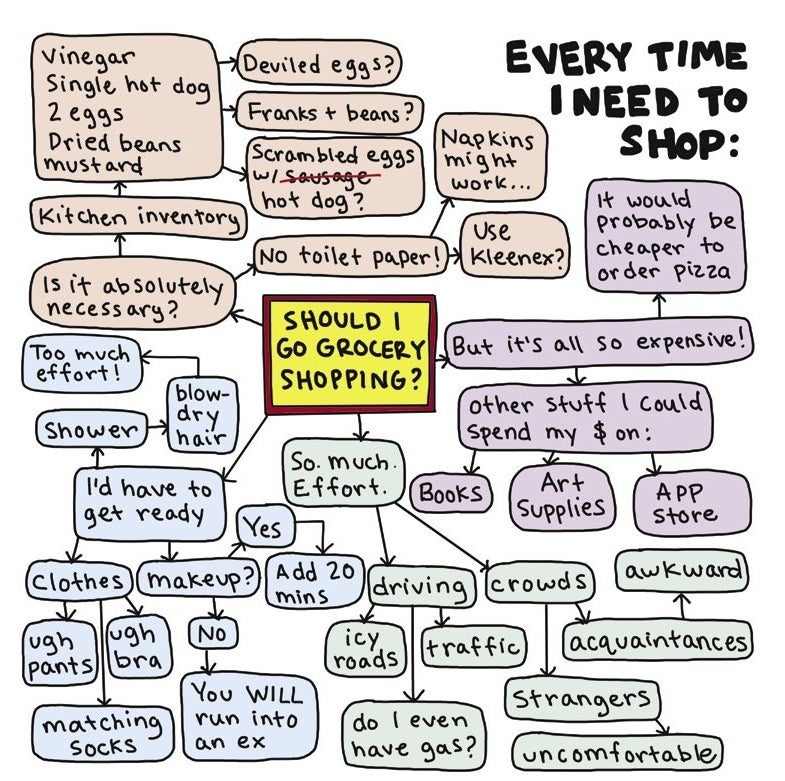 When you're talking to a crush.
The perils of group conversation.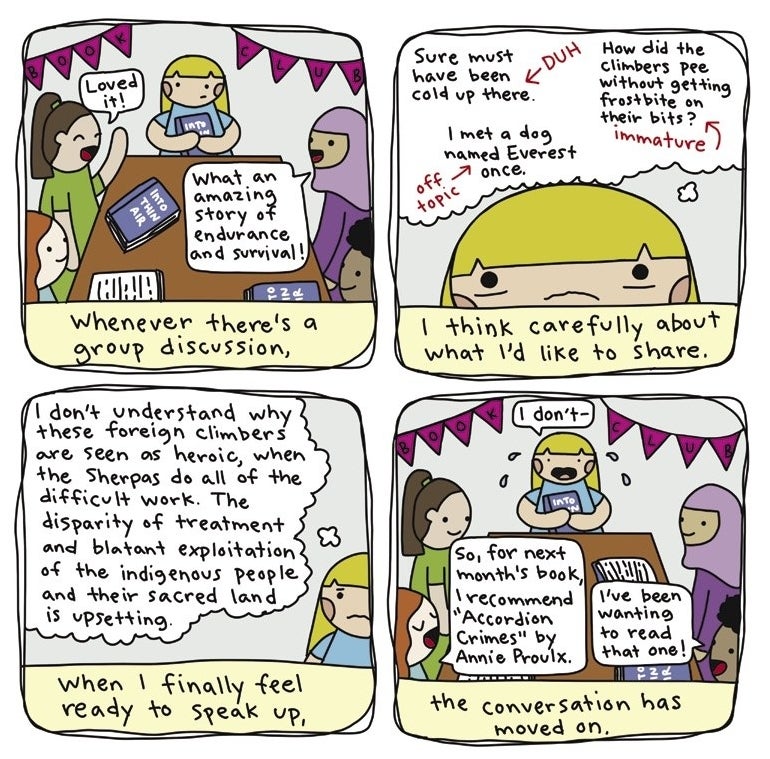 Believing your worst social fears.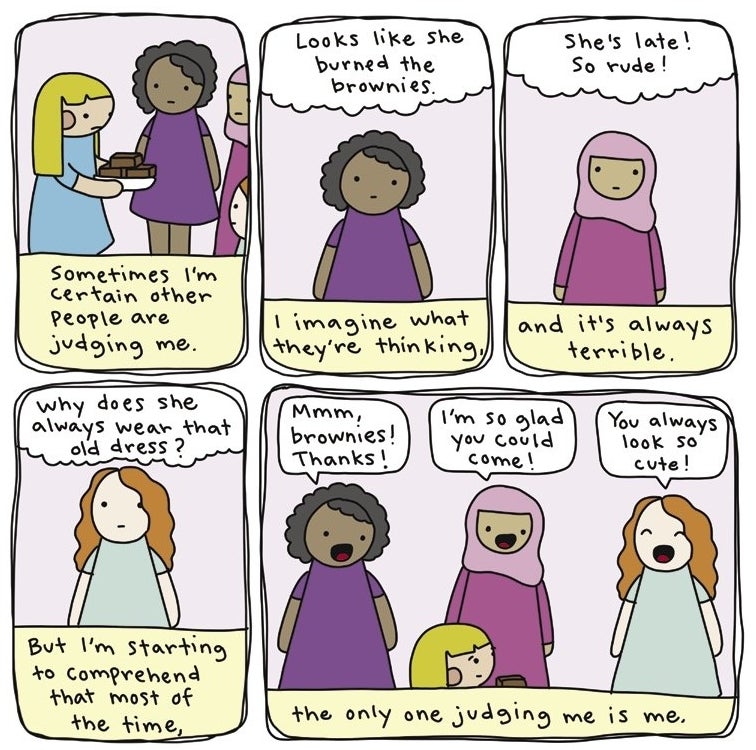 This agonizing setup: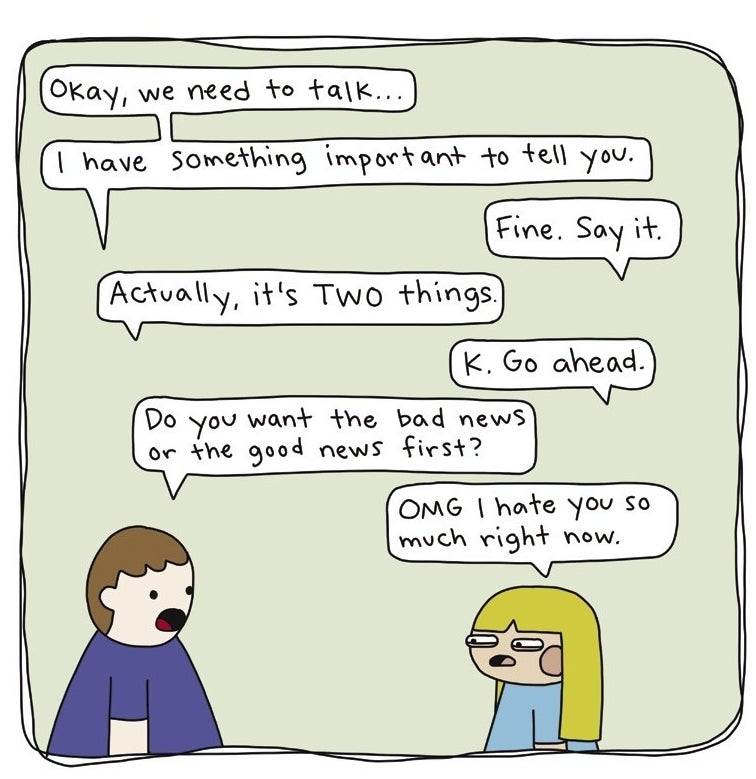 Figuring out what self-care means to you.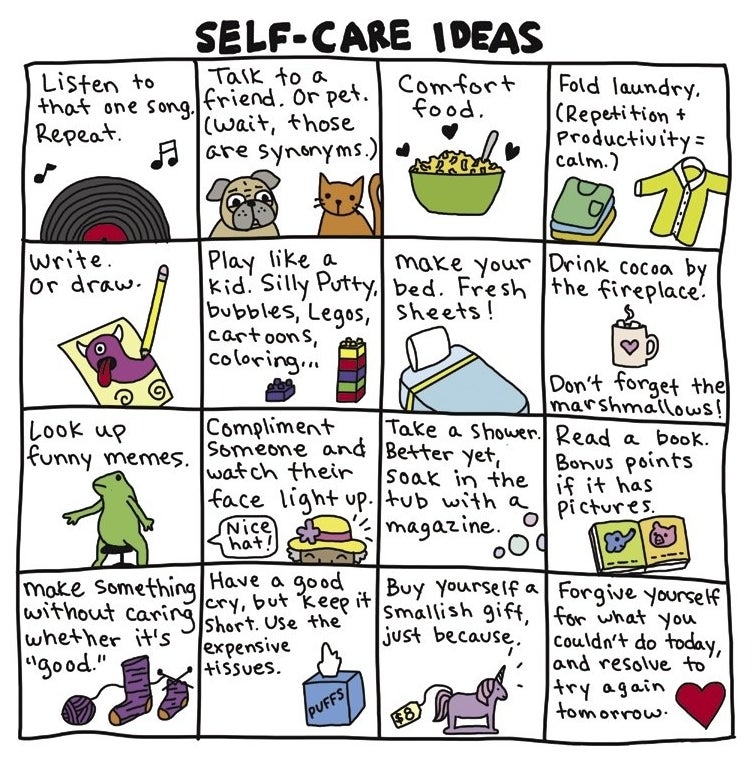 (Like keeping track of the good moments for those times when you need to remember them.)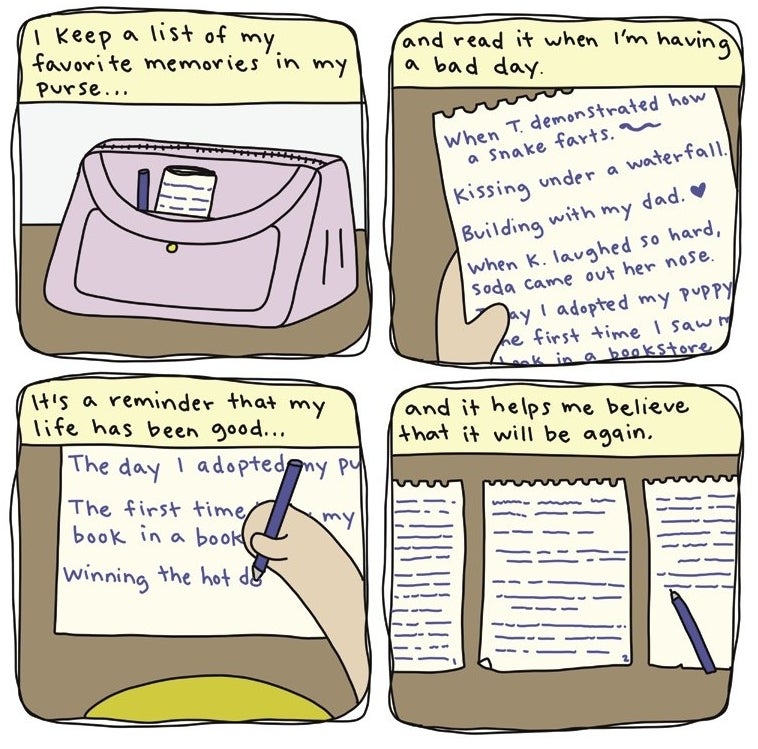 The power of just one kind comment.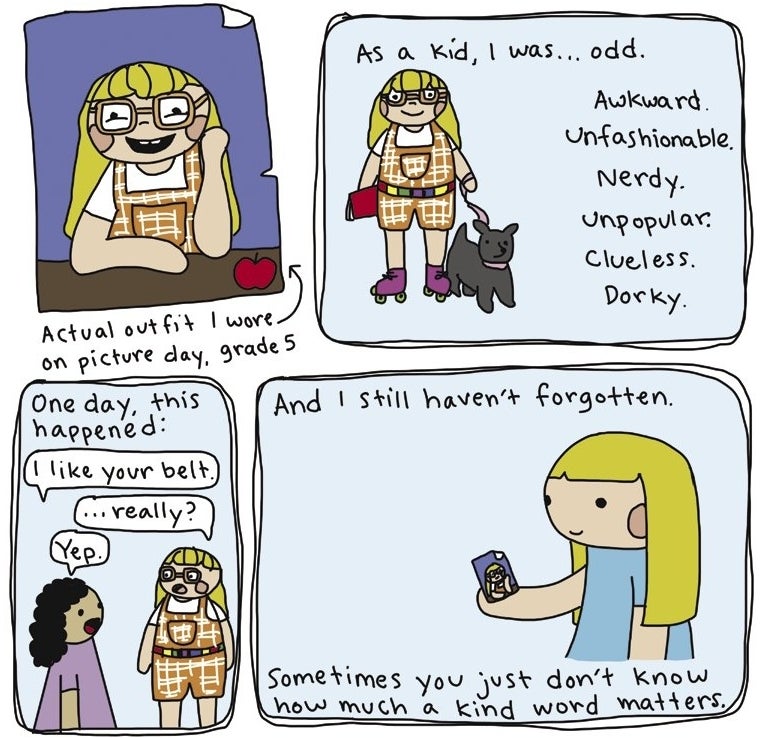 Just...everything.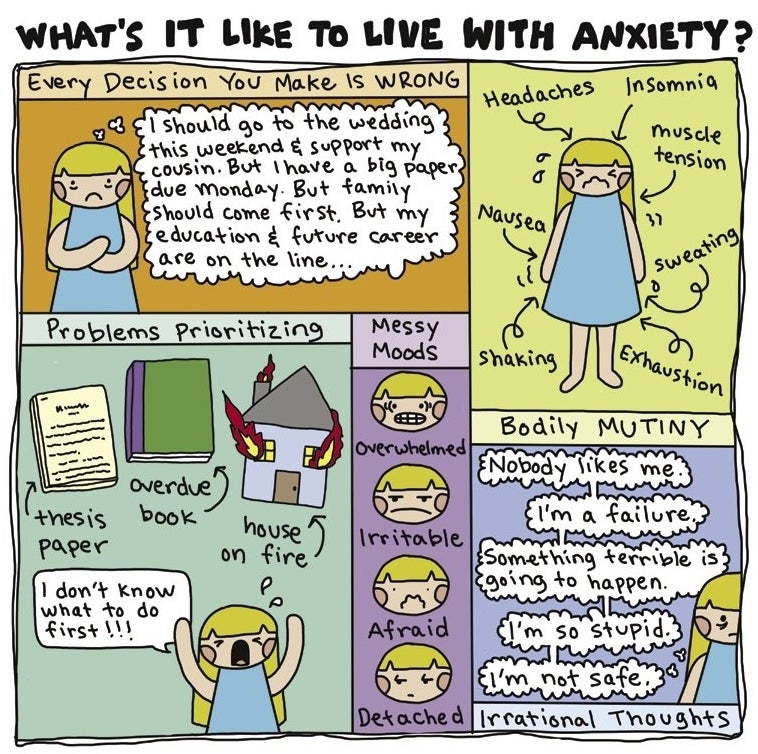 And the importance of remembering you're doing just fine.