15 Excellent Paperbacks Out This Month
Are these great titles still on your TBR? Now you can get them in the best format.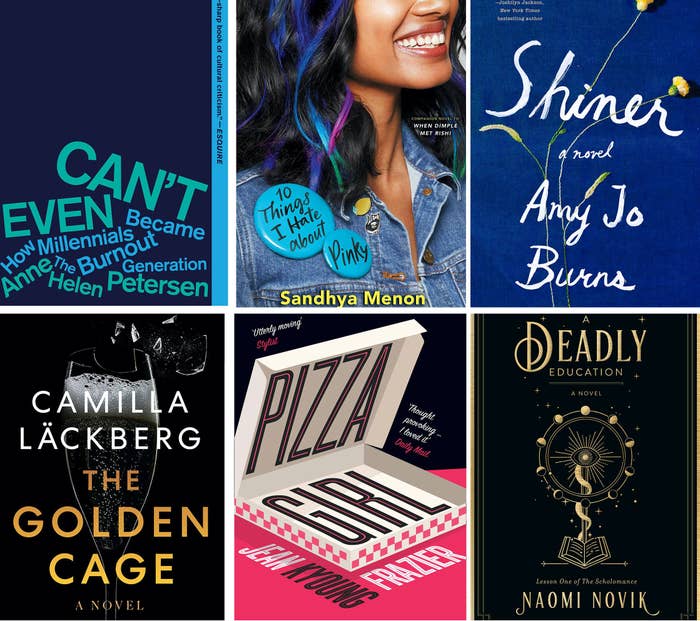 Can't Even by former BuzzFeed News writer Anne Helen Petersen is about how millennials became the burnout generation — how we were sold the promise that if you do what you love, you'll never work a day in your life, which sounds good in theory but in practice ends up looking like monetizing your passions and turning your hobbies into work, and then being told that the money you aren't making is not the point. She looks at the gig economy, labor movements, worker rights, and the recession, and challenges the stereotype of the lazy millennial. It's really smart, illuminating, and relatable. Read an excerpt here.
10 Things I Hate About Pinky by Sandhya Menon (Simon & Schuster Books for Young Readers; May 4)
"Romance master Menon is back with her second of the year, this one hearkening back to the world of the bestselling When Dimple Met Rishi. It stars fiery social justice warrior Pinky, who's tired of hearing parental complaints about her and decides to make herself look good for once by dating Samir Jha, Mama's Boy extraordinaire. Desperate for the internship she promises in return, Samir agrees, but the more time they spend fake dating, the less fake the feelings turn out to be." —Dahlia Adler (from 21 Young Adult Romances You Absolutely Must Read)
Shiner by Amy Jo Burns (Riverhead; May 4)
Fifteen-year-old Wren Bird leads a sheltered life with her mother and father in West Virginia, an hour away from the closest town. Wren lives in the shadow of her father, a domineering evangelical pastor who insists on his own divinity and wields the threat of his power over his community and family — Wren's mother is similarly isolated, only allowed visits from her lifelong best friend. When one of the pastor's miracles ends in tragedy, Wren's understanding of the world falls apart as she's forced to see her parents for who they really are.
"Magical teens are being preyed upon by monsters; to protect their children, magical parents have built a school called Scholomance. Magical teens attend the school and stay until they graduate — but the school doesn't ensure survival. Attracted by the magic, monsters gravitate to the school and find any way they can to slip inside and eat students. El is a student at the school with a penchant for destructive spells and sarcasm. As a poor student, she doesn't have the magical resources the wealthier students have, and everything is twice as hard for her. She's particularly irritated by the school's hero Orion, a wealthy student whose mission in life is to save everyone from the monsters. Because he grew up with endless resources, he fails to understand how his life of privilege helps protect him. This book is such a nail-biter; I wanted to gobble it up in a single sitting. It's also funny and thought-provoking." —Margaret Kingsbury (from 18 Excellent Fantasy Books Coming Out Fall 2020)
Pizza Girl by Jean Kyoung Frazier (Anchor Books; May 4)
Pizza Girl's narrator, Jane, won me over immediately, her voice sardonic, unimpressed, and just a bit playful. She's 18, pregnant, and working as a pizza delivery girl in suburban LA, where she lives with her mother and boyfriend — both of whom are much more excited about the baby than she is. So it's not surprising she starts to feel alienated in her own house and finds comfort in short escapes to work or, more frequently, to her abusive late father's shed. When a 38-year-old stay-at-home mom calls in with a desperate need for pickle-and-pepperoni pizza, Jane is immediately smitten — and as the two get closer, Jane's ambivalence about her own future gets harder to deal with. It's a punchy and riveting story about struggling to take control of your life.
The Golden Cage by Camilla Läckberg (Vintage; May 4)
"Faye has a dark past that she's worked hard to hide; Jack is a golden boy who grew up with money and privilege. But when Faye and Jack fell in love in business school, Faye dropped out to support him. Years later, they're married, have a baby, and have more money than Faye could have ever imagined. Despite her wealth, she can't help but feel that Jack is pulling away and taking the sacrifices she made for him for granted. When she discovers that he's having an affair, she's left emotionally shattered and financially struggling — and decides to plot her revenge. The Golden Cage is a fast-paced psychological thriller about betrayal, sex, money, and a scorned wife's revenge à la Gone Girl." —Dana Vogel (from 17 New Thrillers You Need To Add To Your Reading List)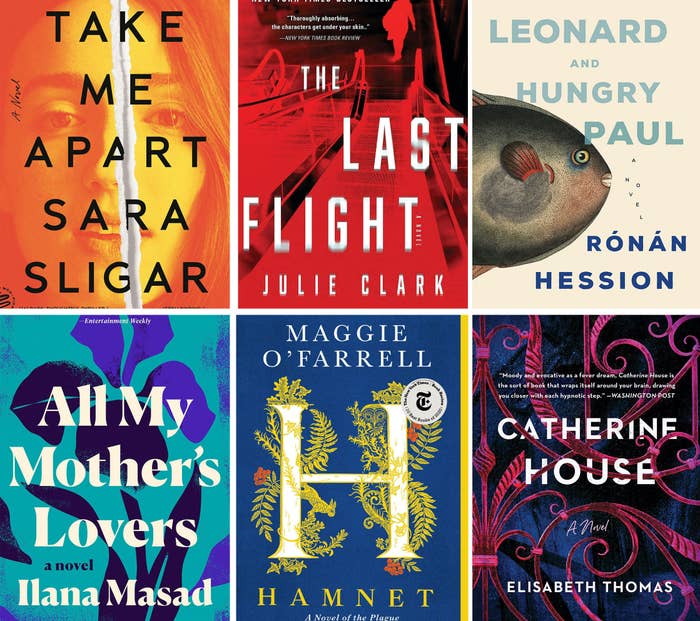 Take Me Apart by Sara Sligar (Picador; May 4)
This riveting psychological thriller about Kate, who takes a job as an archivist putting together the collection of a famous photographer, Miranda Brand, who died 20 years earlier by apparent suicide. But as Kate begins to uncover Miranda's letters, photographs, and even her personal diary, she starts to suspect something more sinister around her death. It's about motherhood, mental illness, and deceit.
The Last Flight by Julie Clark (Sourcebooks Landmark; May 4)
"Ever dream of escaping your life and starting over? That's exactly what Claire decides to do in The Last Flight when she meets a woman named Eva in an airport bar. Both women have miserable lives they're hoping to be free of, so they decide to switch tickets: Claire takes Eva's flight to Oakland, and Eva travels to Puerto Rico as Claire. They hope the spontaneous swap will let them start over, but when the flight to Puerto Rico goes down, and everyone believes Claire has died, Claire has to take on Eva's identity permanently — which means she also takes on the secrets Eva tried to hide for her entire life." —Ciera Velarde (20 Thrillers That Will Keep You Guessing Until The Last Chapter)
"A preview copy of Leonard and Hungry Paul found me at the exact right time. Written by Irish musician Rónán Hession, it's the story of two male friends in their thirties who still live with their parents, meet up to play board games, and simply enjoy being in each other's company." —Caitlin Baker (from 46 Books Our Favorite Indie Booksellers Are Grateful For)
Catherine House by Elisabeth Thomas (Custom House; May 18)
This dark, speculative thriller is about a prestigious school (though even that label doesn't cut it: "No, it wasn't a college, exactly ... Let's say, a community of minds") that offers free tuition plus room and board to students who, in return, essentially cut themselves off from the outside world for the three years they are enrolled. Ines, our narrator, is more than happy to leave a past trauma behind her, and isn't eager to get out into the real world — but the further she gets in her Catherine House education, the more apparent it becomes there's something sinister underneath it. It's an electrifying update on gothic horror, evoking haunting institutional imagery and weaving in "psychosexual" experimentation and power imbalances. Catherine House was one of last year's BuzzFeed Book Club selections — check out an excerpt here.
Hamnet by Maggie O'Farrell (Vintage; May 18)
Maggie O'Farrell's subtle historical fiction novel takes place in 1580s London, following Agnes, a headstrong and protective healer and mother who's married to an up-and-coming playwright named William Shakespeare. The story revolves around their young son Hamnet's death from the Black Plague, exploring themes of family, love, grief, art, and rebirth in lyrical prose.
When 27-year-old Maggie Krause's mother dies, she returns home to find, alongside her mother's will, five sealed envelopes addressed to men she's never heard of. Maggie — whose queerness her mother openly disdained — decides to personally deliver these mysterious messages, and, in doing so, discovers she might not have known her mother, or her seemingly perfect marriage to her father, at all. It's an exciting fiction debut from a discerning and insightful book critic.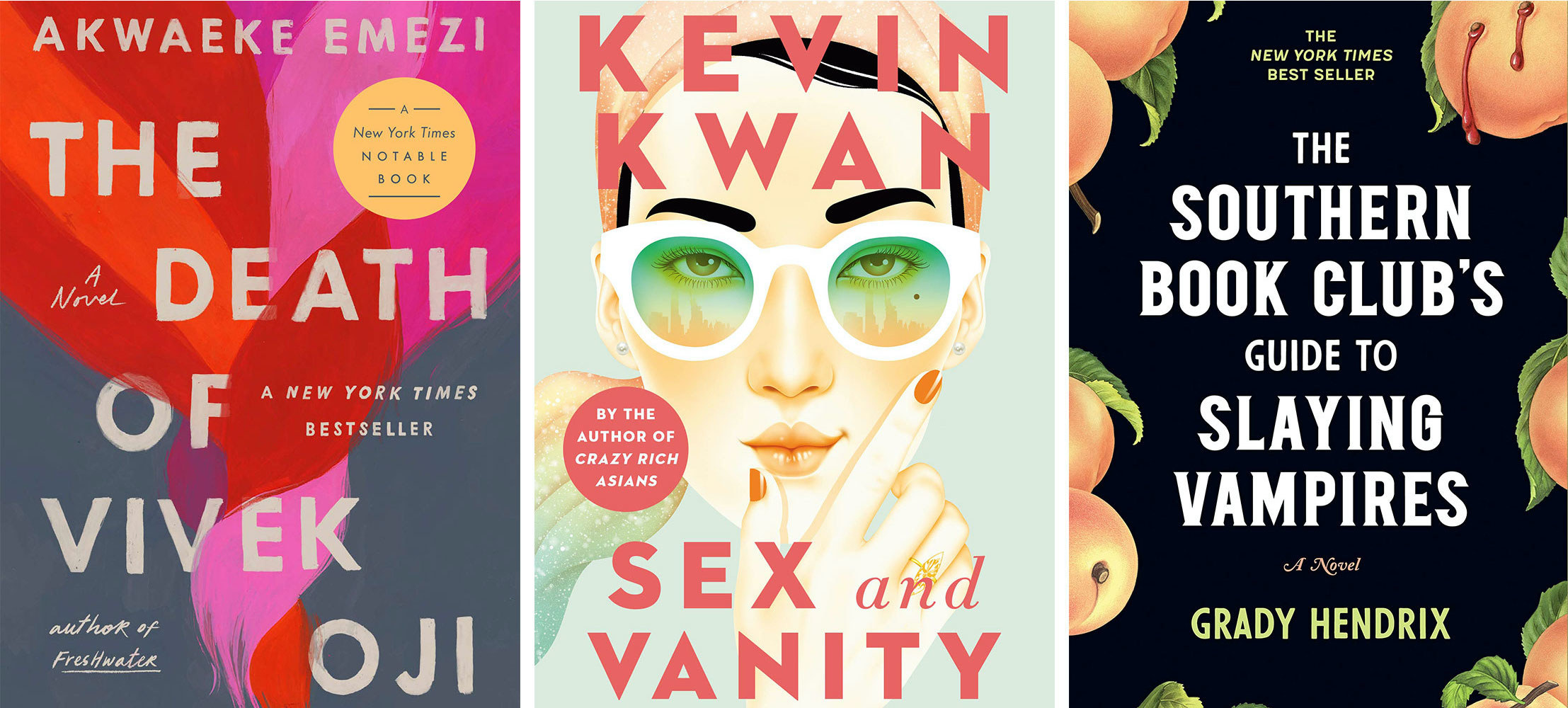 "Emezi's debut Freshwater was a stunningly original story about alienation and depression told from the perspective of ogbanje — Igbo gods. Emezi's second adult novel is compelling in a different way. The novel starts with a stark announcement: "They burned down the market on the day Vivek Oji died." From there, we learn more about Vivek Oji's origins; his father Chika and mother Kavita, his aunt Mary and uncle Ekene, and his cousin Osita. As Vivek and Osita grow into adolescence, they form an unorthodox and rebelliously queer community with a group of schoolmates, and the story behind how Vivek died is slowly revealed. While there are some plot points that never fully cohere for me, I read this book hungrily — a testament to Emezi's skill as a writer." —Tomi Obaro (from 29 Summer 2020 Books You Won't Be Able To Put Down)
Sex and Vanity by Kevin Kwan (Anchor Books; May 25)
"In this book, based on E.M. Forster's A Room With a View, Crazy Rich Asians author Kevin Kwan returns with the story of Lucie Churchill, a Chinese American woman caught in a love triangle between her WASP fiancé and a man she loathed upon meeting but whom she hasn't been able to stop thinking about even years later. The book takes place in Capri, New York, and the Hamptons and is the perfect escape into the world of wealth, power, and glamour." —Shyla Watson (from 5 Comfort Books We Love)
"Yes, this book is as fun (and as creepy) as the title suggests. To escape their dull lives, a group of women decide to form a book club where they read true crime books about grisly murders. When a mysterious man becomes their new neighbor, one of the women in the book club suspects he might actually be a vampire. Are the women just being paranoid due to their macabre literary interests, or are the strange things happening around the usually quiet Charleston neighborhood truly the work of a blood-sucking nightcrawler? This novel will definitely whet your appetite if you're looking for something a bit eccentric and spooky." —Ciera Velarde (from 20 Thrillers That Will Keep You Guessing Until The Last Chapter)