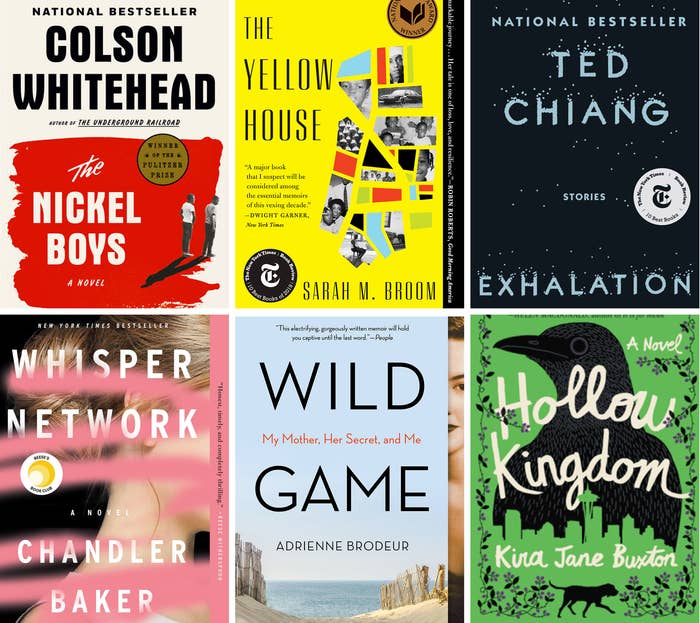 Whitehead once again draws inspiration from true atrocities of America's past, this time creating a fictional account of a real-life Florida reform school for boys that was infamous for torturing and killing its poor black students, and then secretly burying their bodies, in the 1960s. Whitehead builds his story around Elwood Curtis, an ambitious, socially conscious, law-abiding teenager in Tallahassee who gets into the wrong car on his first day of elective community college classes and winds up arrested for auto theft. His sentence is enrollment at the Nickel Academy — which, despite its solid reputation, turns out to be built on cruelty, racism, and corruption. As Curtis discovers that his good behavior and best intentions won't be enough to keep him safe, his worldview shifts, and survival becomes more of a strategy. Whitehead's prose is meticulous; he nimbly shifts between the 1960s and present day, creating a fully fleshed-out picture of violence and (in)justice with a finale that just guts you. —Arianna Rebolini ("Best Books of 2019")

Exquisitely written and incredibly self-aware, Broom's tribute to her family and the house she grew up in, located in New Orleans East, an often-neglected part of the city devastated by Hurricane Katrina, feels canonical. Broom, the youngest of 12 children, uses her journalist training to excavate her family history, relying on interviews and historical records to create a compelling story about a black working-class family struggling to make ends meet. When Hurricane Katrina, or the Water, as she refers to it, hits, she paints a harrowing picture of those anxious days waiting to hear from her family members. She also places her family's story within the larger history of New Orleans, stripping the city of its mythos and thus making this memoir more ambitious, more definitive than most memoirs typically are. An extraordinary achievement. —Tomi Obaro ("Best Books of 2019")
Ted Chiang's second fantastical short story collection returns to those eternal questions about the nature of the universe and the meaning of our existence within it, sharing profound insights about ethics and accountability in stories of time portals, AI pets, alien tech, and more. —A.R.
Inspired by the "Shitty Media Men" list, The Whisper Network is timely, thought-provoking, and has a relatable cast of characters you'll likely recognize from your own life. The novel opens with a fatal jump from a high rise office building — but you'll have to keep reading to find out who fell and if they were actually pushed. The book centers on a group of women lawyers who have worked together for years at sportswear company Truviv. When the Truviv CEO suddenly dies, making their boss Ames the likely replacement, lawyers Sloane, Ardie, and Grace, and office cleaner Rosalita — all of whom have complicated relationships with Ames — set in motion a series of events that will change their lives forever, while exposing long-kept secrets and bringing one life to an end. —Dana Vogel ("Thrillers We Couldn't Stop Thinking About in 2019")
As far as bananas plot twists go, it's hard to think of what can top this memoir about a twisted family affair. When Brodeur is 14, her mother wakes her up one night to tell her she just kissed their family friend and to ask if she wouldn't mind helping them facilitate an affair. The plot only thickens from there. This was the kind of immediately readable story that made me miss my subway stop, made all the more juicy by the fact that it's all true. —T.O. ("Best Books of 2019")
Hollow Kingdom by Kira Jane Buxton (July 7)
Hollow Kingdom is a climate change cautionary tale in the form of a zombie story, narrated by a domesticated pet crow who's learned to speak English and who you'll wish were your best friend. S.T. — short for Shit Turd, which will give you a sense of his general vocabulary and demeanor — is an outcast within the animal kingdom, favoring mankind and its culture, which he's gleaned from his antisocial, quasi-deadbeat owner, Big Jim. When Big Jim suddenly starts acting strange (his eye falls out and he doesn't seem bothered; he won't stop scratching at the walls), S.T. realizes it's up to him to save not only Big Jim but also humanity as a whole — and to convince the rest of the natural world that they're worth saving. It's a joy to read. —A.R. ("Summer Books to Get Excited About")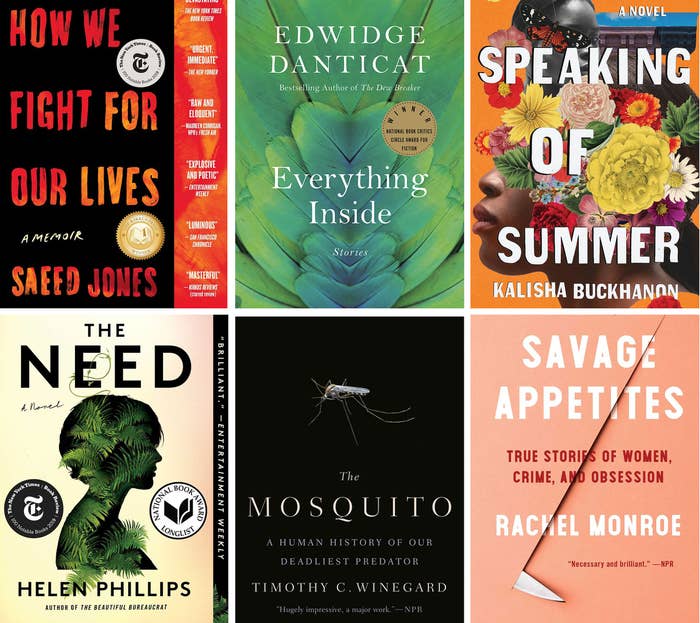 Expanding on some of the themes laid out in his 2012 Rumpus essay about a sexual encounter with a straight man that goes scarily wrong, Jones (full disclosure: a former BuzzFeed News employee) barges right into the coming-of-age memoir pantheon with this slim account of growing up gay and black in Texas with a determined single mother and a religious grandmother. Toni Morrison famously said to write the book you want to read; in this tender sexual reckoning, it feels like Jones wrote a book to his teenage self. The good news for the rest of us is that we get to read it. —T.O. ("Best Books of 2019")
The eight stories that make up Everything Inside hover around Haiti and those who've left it, delving into the lasting effects of migration and displacement on families and individuals, and written with the kind of emotional precision that leaves you gasping. We meet a young woman whose first and last encounter with her father is at his deathbed, a hardworking nurse who dips into her savings to help her ex-husband's new wife, a mother fighting dementia long enough to dispense wisdom to her daughter — a whole cast of characters who feel absolutely real: so striking in their ordinariness, so complex in their humanity. —A.R. ("Best Books of 2019")
This complex and suspenseful novel follows 34-year-old Autumn as she sacrifices her professional and personal lives — as well as her emotional and psychological well-being — in the pursuit of her missing sister, Summer. The story unravels in Autumn's mind, reading at times like a stream of consciousness with flashbacks woven throughout, and culminates in a powerful story of discovery — on the surface, a search for Autumn's sister, but ultimately an excavation of herself. —A.R. (Summer Books To Get Excited About)
The Need by Helen Phillips (July 7)
When Molly, paleobotanist and mother of two young children, starts hearing footsteps in her home, she assumes it's all in her head — symptoms of the sleep deprivation she's been dealing with since the birth of her last child. When her worst fear is realized, and she finds herself up against an intruder who knows way too much about her family, she is forced to question her own sanity and capabilities as a mother. The Need is a strange and frightening look at the complexity of motherhood. —D.V. ("Thrillers We Couldn't Stop Thinking About in 2019")
A captivating and expansive piece of narrative pop science, The Mosquito shows how the deadly predator (and common nuisance, at best) has shaped every facet of human history — from wars and weaponry, to trade and manufacturing, to cultural exchange. —A.R.
In Savage Appetites, Rachel Monroe probes our cultural fixation on violent true crime and why it's so often women who are drawn to it. Through the stories of four real women whose lives became enmeshed in murder, Monroe identifies four archetypes of the true crime obsessive — the detective, the victim, the defender, and the killer — and delves into the machinations driving each, seamlessly weaving together biography, cultural analysis, and personal narrative. It's an illuminating exploration rooted in a convincing thesis, and even the most dedicated true crime reader will find something new within it to enjoy. —A.R. ("Summer Books to Get Excited About")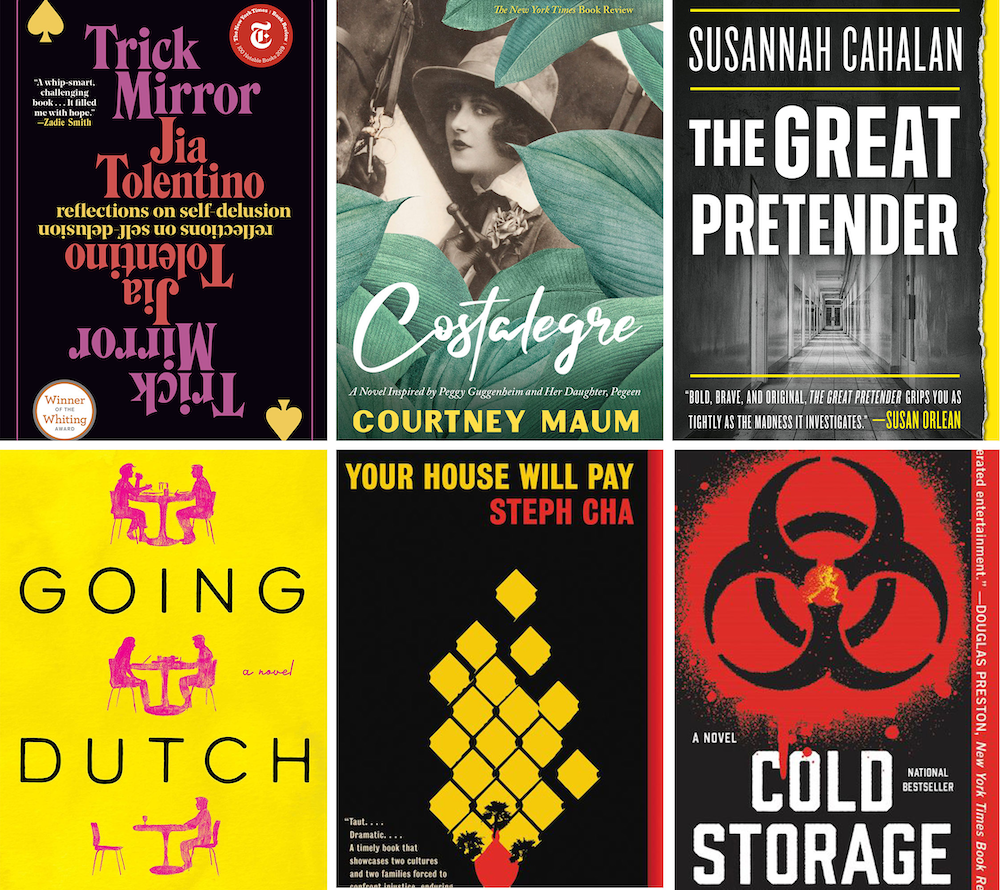 Jia Tolentino's debut essay collection is an unflinching look at the "cultural prisms" — social media, the obsession with efficiency, the reverence of scam culture — that necessarily distort our understanding of ourselves. Tolentino blends personal history with cogent cultural analysis, implicating herself and the reader as much as she does her subjects, in a voice that's at once sharp and accessible. —A.R.

Costalegre by Courtney Maum (July 14)
Inspired by Peggy Guggenheim and her daughter, Pegeen, Costalegre is the story of 15-year-old Lara — the privileged but neglected daughter of an eccentric heir who, as a means of protecting artists and thinkers deemed dangerous by Hitler, whisks Lara and a cabal of surrealists away to a remote Mexican resort in 1937. It's a whimsical and poignant account of art and self-discovery, explored through the lens of a girl who yearns to be understood. —A.R.
Anyone who's been through any kind of psychiatric care has likely also experienced its shortcomings: the subjectivity of diagnoses, the trial and error of treatment, the general dismissal of a person whose symptoms aren't tangible. In The Great Pretender, Susannah Cahalan puts these failures in context — showing how far we've come but also how wrong we're still getting it — through her investigation of one 1973 groundbreaking experiment. With Stanford psychologist David Rosenhan at the helm, a group of eight adults went undercover as patients in psychiatric wards across the country, each claiming to hear voices. The report of their varied experiences, "On Being Sane in Insane Places," was a damning exposé and spurred monumental changes in our understanding and treatment of psychiatric disorders and the people who live with them — but Cahalan digs even deeper into the veracity of the study itself. It's a fascinating, potent, and crucial read. —A.R.
Going Dutch by James Gregor (July 21)
PhD candidate Richard is burned out at 29 years old: He can't get himself to care about his thesis and is at risk of losing his funding; he's disillusioned by the New York City dating scene, though it seems everyone around him is coupling up; he suspects he's becoming old and irrelevant. When Anne, an academic ally with a crush, offers some help, their relationship turns romantic — which is complicated for Richard, since he's gay and finding that a bad first date with a charming lawyer named Blake might be evolving into something serious. Going Dutch is a sharp, endearing update of the love-triangle rom-com, and James Gregor's depiction of millennial New York is masterful. It's an exciting debut and will leave you eager for more. —A.R. ("Summer Books to Get Excited About")

Known primarily for her mystery novels, Cha uses a real-life event — the murder of 15-year-old Latasha Harlins at the hands of a Korean store clerk, and a precipitating cause of the 1992 LA Riots — as an impetus for an exploration of the lives of two families, one Korean and one black, who are still reeling from a similar incident that happened decades ago. Cha's characters feel convincingly real. You ache for their pain and hope for their closure. —T.O. ("Best Books of 2019")
Cold Storage by David Koepp (July 28)
Cold Storage is the thriller debut of David Koepp, whose writing credits notably include the Jurassic Park screenplay — and it'll keep you on the edge of your seat. When a highly adaptive organism escapes cold storage in a forgotten military basement, only one person knows how to stop its killing spree — the Pentagon bioterror operative who discovered it and hid it decades earlier. Roberto Diaz links up with an ex-con and single mother and, over the course of one night, the trio try to figure out how to quarantine this deadly specimen and (hopefully) save humanity. —A.R.