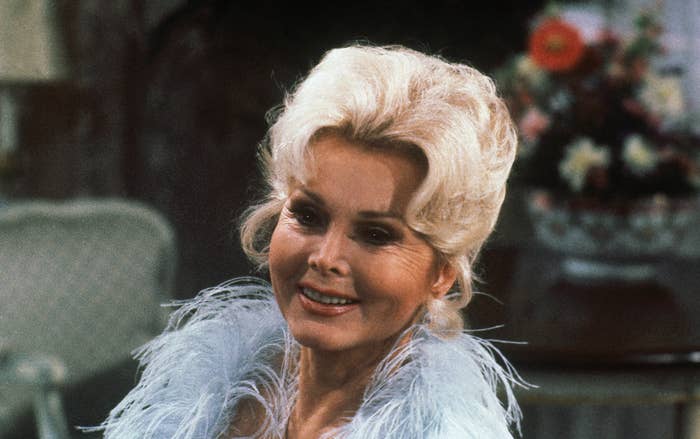 Zsa Zsa Gabor, the renowned socialite, actor, and author whose nine marriages made her a legendary staple of Hollywood celebrity culture, died on Sunday. She was 99 years old.
Her death was confirmed by her publicist, Ed Lozzi, to BuzzFeed News.
A forerunner of Paris Hilton (whose great-grandfather, Conrad Hilton, was Gabor's second husband), Gabor was extravagantly blonde and extravagantly feminine; She acted in films and on television from the 1950s through the 1990s, but her stardom was inextricable from her career and she was celebrated for her wit and banter.
"She did not suffer fools well," Lozzi said in a phone interview. "Zsa Zsa Gabor was one tough cookie."
"Her beautiful lips and mouth would also be her worst enemy when and if she turned on the verbal machine gun," he said. "Most of her problems originated from that beautiful mouth."
Gabor, who kept her age shrouded in mink stoles, was formerly a happy partygoer. "I am not a girl who sits home and knits, you know," she once told Joan Rivers before she described swimming nude in a pool while watching gorgeous men playing polo as "heaven."
Her sexuality was often the subject of her wit, as she quipped through her heavy Hungarian accent: "Thank god I'm not like the average housewife — they're always bragging that they're great in the kitchen. Believe me, there are other rooms in the house I like to be great in."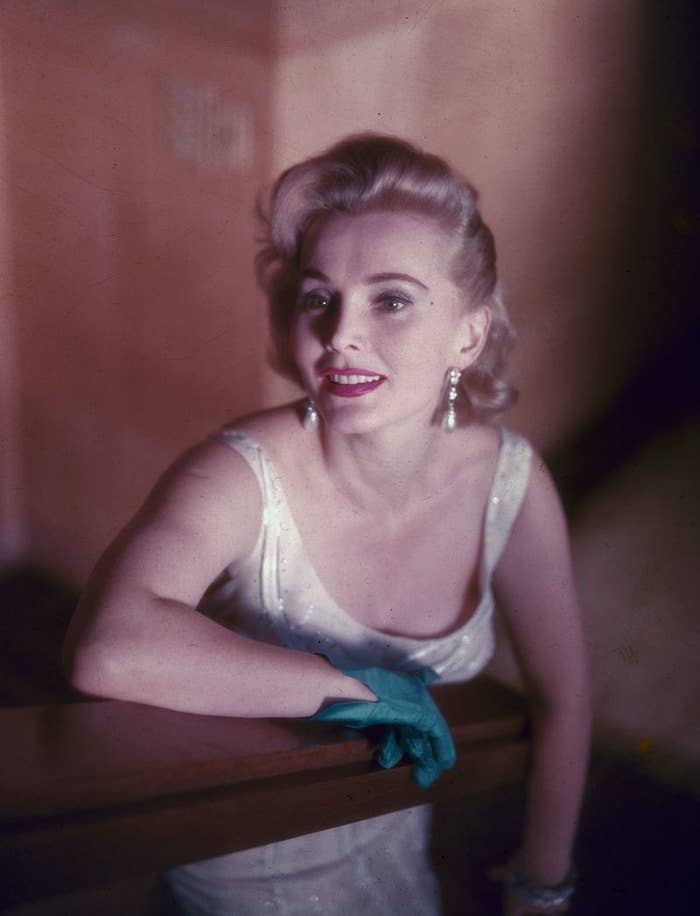 One of three daughters born to a Jewish mother in Hungary, Gabor, her mother, and her sisters emigrated before the country was occupied by Nazi forces, but not before Gabor was named Miss Hungary 1936. Her sisters, Eva and Magda, were both actors as well; Magda, the eldest, was briefly married to one of Zsa Zsa's ex-husbands.
Gabor made a career in Hollywood, appearing in films like 1952's Moulin Rouge and on the TV shows Gilligan's Island and The Love Boat.
In 1989, she was infamously convicted of slapping a police officer who had pulled her car over and served three days in jail. It was during this incident that Lozzi told BuzzFeed News he "came to know her quite well."
Despite her scrupulous cultivation of her bon vivant persona, in the early '90s, when she was around 70 years old, Gabor chastised a British television interviewer for focusing on her trysts: "You only talk to me about whom I slept with. What about my 58 movies and all the television shows and Broadway?"
"I'm a very serious person. I couldn't have built up this idiotic image of myself all these years if I hadn't been serious," she once told the New Yorker.
Gabor was married nine times, though the eighth marriage overlapped with the seventh and was later annulled. "I must be with a man, otherwise I'm very lonely, because I like to make him miserable," Gabor once said.
Her ninth husband was Prince Frédéric von Anhalt, a royal title he was given after he ingratiated himself to a German princess and she adopted him.
After a severe car accident in 2002, Gabor started using a wheelchair and became reclusive; she had a stroke in 2005 and her health continued to decline.
Gabor had one daughter, Francesca Hilton; she alleged that she became pregnant with Francesca after Conrad Hilton raped her. Francesca died in January 2015.
"Despite the people who came into her life these past years and the controversy they have caused," publicist Ed Lozzi said, "many that are still around from the 1950s, '60s, and '70s know that Zsa Zsa Gabor is an American icon and the key link in the Gabor-Hilton dynasty which will still exist for generations to come."
Gabor is survived by her husband, Frédéric von Anhalt.
Tamerra Griffin and David Mack contributed to this report.