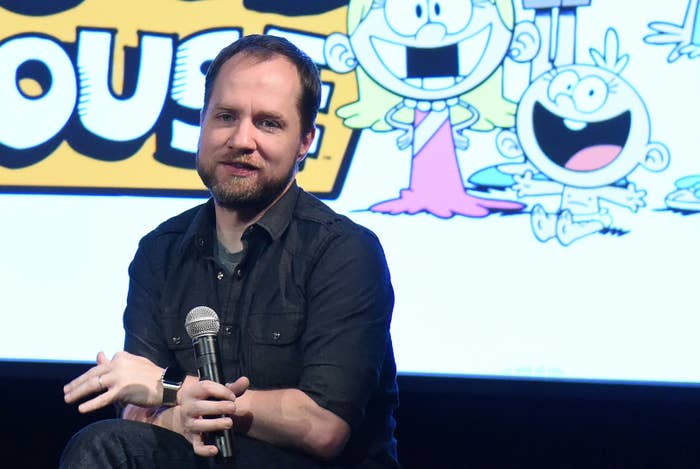 Chris Savino, the creator and executive producer of Nickelodeon's popular cartoon series The Loud House, was fired after several reported instances of harassment. Cartoon Brew had reported his suspension Tuesday (Oct. 17).

A spokesperson for Nickelodeon said in a statement Oct. 19, "Chris Savino is no longer working with Nickelodeon. We take allegations of misconduct very seriously, and we are committed to fostering a safe and professional workplace environment that is free of harassment or other kinds of inappropriate conduct."
The Loud House, which is currently in its second season, will continue to air on Nickelodeon and be in production. Season three is scheduled to premiere in early 2018.
On Wednesday (Oct. 18), Nickelodeon did not confirm the suspension, but sent this statement: "Viacom is committed to the safety and well-being of our employees, and to fostering a workplace free from harassment. As a matter of policy, we do not comment on specific employee matters, but we take all allegations of this nature very seriously, investigate them thoroughly and take any necessary actions as a result."
The Loud House premiered in 2016 and centers on the life of a boy who lives with 10 sisters. It is in its second season; Nickelodeon greenlit a third season in October last year.
Savino's manager did not immediately respond to BuzzFeed News' request for comment.
UPDATE
This story has been updated to reflect that Savino was fired Oct. 19.