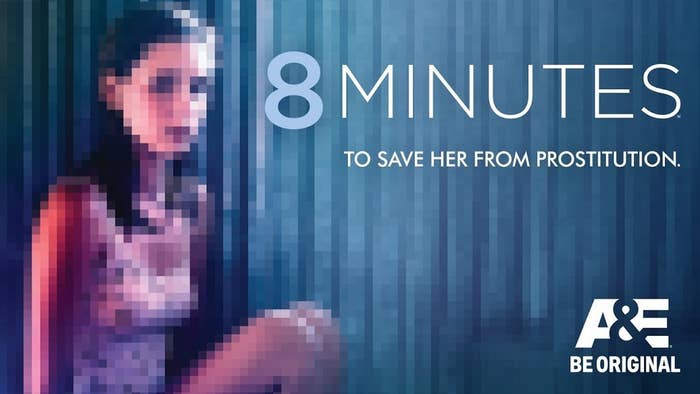 Sex workers who were filmed for A&E's 8 Minutes, which says it provides resources for women who want to get out of sex work, allege that the production lied to them. Three of them told BuzzFeed News that they wanted help getting out of sex work, and were never given any of the promised assistance. When reached, a representative for the network said the show is no longer on the air and, thus, they have no comment.
The premise of the reality series is that sex workers are contacted by pastor and former police officer Kevin Brown, who meets them in a hotel room posing as a client and then offers the women "resources" to get out of "the life."
"This show, these people, it's a disaster in my life," said Kamylla, who spent weeks waiting for the promised assistance, quickly running out of money to support herself, her husband, and her children. They gave her a $200 fee and then did not follow through on promises of medical, dental, housing, and employment assistance, she told BuzzFeed News. "I kept on calling them, and nothing happened."
Kamylla hesitated to put up another ad for her services because she thought she wouldn't get help if she started doing sex work again; desperate for money, Kamylla said she put up an ad and was arrested shortly thereafter on prostitution charges.
"All I wanted was help, man. All I wanted was a way out. I gave them what they wanted, but they didn't give me what I wanted," Gina, who was featured on 8 Minutes' April 2 premiere, told BuzzFeed News. She said she tried to get in contact with the production team for assistance getting a car and housing after she was filmed, but eventually gave up. "I'm not gonna beg people," she said. "Y'all said you were gonna help."
Like Kamylla, Gina said she stopped doing sex work in anticipation of financial assistance from the show, but "I didn't get a fucking thing," she added. Gina said she was given $400: $200 for appearing on the show, and $50 each for the four friends she brought in. "Can't compare to what they're making," she said.
Similarly, Donna told BuzzFeed News she wanted financial assistance for herself, her husband, and her five small children; she believed she would be given assistance after participating in the show. She said she had done sex work in the past but was not doing it at the time (a friend referred her). Nevertheless, the show gave her and her husband about $600 to be in a segment after her husband was asked to pose as her pimp, she said.
Donna said the "resource" she was given was the phone number of a woman in Texas. "She kept saying she's a counselor. I don't need a therapist: I need a place to live," she told BuzzFeed News. "Within a month, if you can't do what you said you were gonna do, we don't got nothin' to talk about."
Relativity Media, the production company behind the show, did not respond to requests for comment on Tuesday.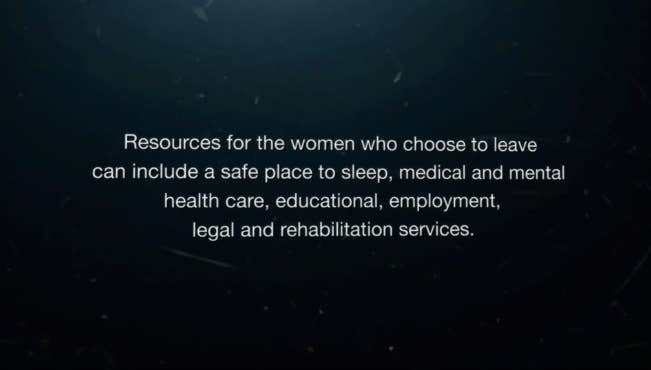 Much of the money in the anti-trafficking world, Truthout reports, goes to funding hotlines and raising awareness instead of services for sex workers. 8 Minutes referred to these women as "trafficked," although the five who spoke to BuzzFeed News said they were not being forced to do sex work.
"I know what we do is not the most legal thing, but this is my job," another sex worker who asked to be called Jazzy told BuzzFeed News. She said she was happy with her pimp, who essentially fired her after he saw the broadcast. She also said she requested that her face be blurred, and it was not.
Gina said the production team did not offer face-blurring as an option. "No, they didn't offer that. I thought that's what was gonna happen. I would've preferred that," she said.
Mya told BuzzFeed News that she initially requested her face be blurred, but, when the production team met with her a second time, they offered her more money to allow them to broadcast her face without blurring it. She demanded $1,000, and said the production team offered her either $500 or $600, which she accepted because she needed the money. "And they knew I needed it," she said.
Unlike the four other women interviewed for this story, Mya said she did not realize she was being filmed the first time she met with Brown. She was told after the fact, and agreed to be on the show because, "They already had it, so why not?" She said that she was not made aware that the footage might appear on any platform other than A&E's television channel, and was surprised to see it online.
8 Minutes also did not keep the sex workers' information particularly discreet: It took less than an hour for this reporter to find contact information for three women using only the information A&E broadcast on television.
Jazzy, who said she's now living in a hotel with her 20-year-old daughter because her formerly stable income has been cut off, told BuzzFeed News, "My family knows about this now, and that's bullshit." Kamylla said her husband found out about the sex work she was doing when she was jailed, after she was filmed. She told BuzzFeed News she only took the risk of being on the show because she thought that afterward she would get help finding a different job.
Kamylla also said she reached out to several prominent sex workers for help after the show didn't respond to her: She saw that Mistress Matisse, Domina Elle, and Tara Burns, among others, had criticized the series on philosophical grounds for exploiting these women. "Oh my god, they are writing against the show, and they don't even know: It's 10 million times worse than they imagined," Kamylla said.
All five of the women said they were not given a copy of the contract they signed.
"If they were truly advocating for those women, they would have had someone there counseling them" on the contract, Domina Elle told BuzzFeed News.
Kamylla and her supporters have been trying to raise money to keep her from being evicted: A GoFundMe page and a Tilt page were taken down by the websites. A GoFundMe representative said she could not comment on the specifics, although Domina Elle speculated that the crowdfunding campaign had been reported as "adult services." Kamylla has a third campaign at Crowdrise. Fellow sex workers, she said, have rallied around her (Tits and Sass, a blog run by sex workers, brought her story to BuzzFeed News' attention).
Gina and Jazzy both said their segments were heavily edited to make their lives seem worse than they were, something Domina Elle called "trauma porn." Gina said the part of her segment about her sister being murdered by her pimp was an outright falsification.
"They're full of shit," Jazzy said.
Brown did not immediately return a request for comment. In the outgoing voicemail message at his church, he said, "Remember that God's plan for your life cannot be changed, so don't give up."
This story has been updated to include the comments of a fifth woman, Mya, who was also featured on 8 Minutes. It has also been changed to reflect BuzzFeed News' request for comment from Relativity Media.