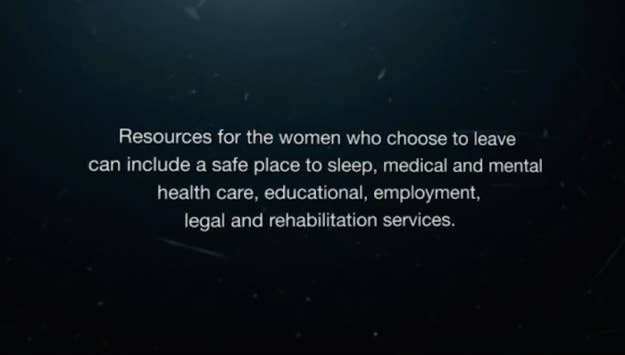 Three of the five sex workers who publicly alleged that A&E reality series 8 Minutes lied to them filed a lawsuit against the network and Relativity Media, the production company behind the program, on Friday.
The show purported to help sex workers leave "the life," but Kamylla, Gina, and Donna all told BuzzFeed News in May that the show never delivered on its promises, which they said included assistance with employment, housing, and medical needs.
Gina and Jazzy, the latter of whom did not ask for help leaving sex work, told BuzzFeed News that they asked to have their faces blurred in the broadcast, but they were not.
Representatives from A&E and Relativity Media did not immediately respond to a request for a comment.
In their lawsuit, Kamylla, Gina, and Jazzy claim breach of contract, fraudulent inducement, negligent misrepresentation, and intentional infliction of emotional distress. In addition, Gina and Jazzy claim invasion of privacy; although she was filmed for the series, no episode with Kamylla was ever broadcast.
On May 4, after five episodes of 8 Minutes had aired, an A&E representative told BuzzFeed News the series had been canceled. Kamylla went public with her story after repeated appeals last winter for help fighting a prostitution charge. Although 8 Minutes executive producer Tom Forman told her in a direct message on Twitter provided to BuzzFeed News that "we'll do whatever we can," she said the show did not help pay for an attorney.
Kamylla is still raising money to pay for living expenses; since being arrested in February, she said her employment options were limited by the open prostitution case, which was dismissed in August. She told BuzzFeed News on Friday she was facing eviction.
All five of the women who spoke to BuzzFeed News in May said that they were not provided with a copy of the contract they signed; in the lawsuit, Kamylla alleges that because of an eye condition, she could not read the contract she was signing, which she told the casting producer.
The casting producer told her to sign anyway, the lawsuit continues, telling her, "You can trust me."
Update
After this post was published, a representative from Relativity declined BuzzFeed News' request for a comment.