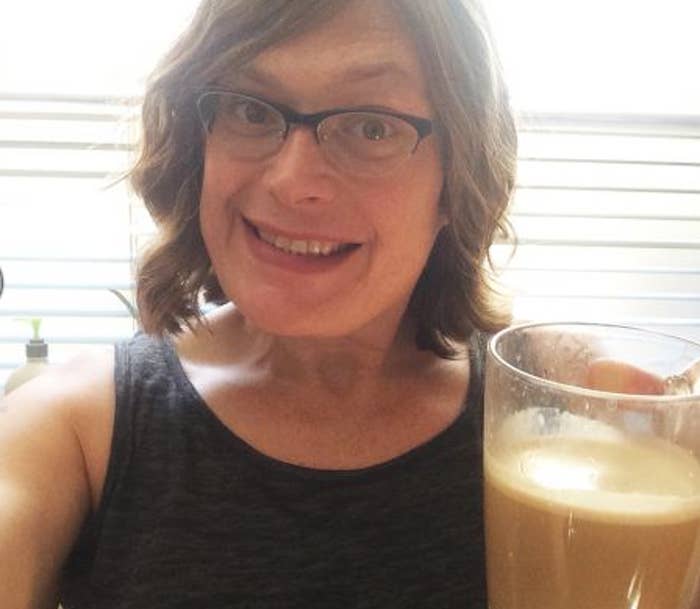 Lilly Wachowski, the filmmaker who rose to prominence with the 1999 film The Matrix, came out as transgender in a statement to Chicago's Windy City Times March 8. The writer, director, and producer, whose sister, Lana, came out as transgender in 2012, wrote that she was already "living as an out transgender person" but hadn't formally announced her transition yet.

In her statement, Wachowski said she decided to come out after a reporter from the Daily Mail knocked on her door and asked to interview her about her gender identity, which she had not yet discussed publicly. She recalled that the Daily Mail was the same media organization that nationally outed an elementary school teacher who later killed herself, and rather than speak further with the Mail reporter, Wachowski opted to come out to a local LGBT media outlet. (She grew up in the Chicago area.)
Despite coming out under outside pressure, the filmmaker's statement contained moments of humor. She began it with the salacious headline she'd been expecting for a year, "SEX CHANGE SHOCKER — WACHOWSKI BROTHERS NOW SISTERS!!!" She also cited the high rates of violence and murder against transgender people, threats that inform the recommendations of GLAAD and other LGBT organizations that media outlets refrain from outing trans people.
She said that she's "one of the lucky ones" because she can afford doctors and therapists to not only transition — which she said she has done — but "to actually survive this process." And she also noted she has the support of her family, friends, and colleagues. "Everyone is cool with it," she wrote. "Yes, thanks to my fabulous sister they've done it before, but also because they're fantastic people. Without the love and support of my wife and friends and family I would not be where I am today."
Wachowski took control of her narrative, saying, "We need to elevate the dialogue beyond the simplicity of binary. Binary is a false idol."

Citing the scholar José Muñoz, she wrote, "I will continue to be an optimist adding my shoulder to the Sisyphean struggle of progress and in my very being, be an example of the potentiality of another world."

You can read Wachowski's statement in full on Windy City Times.
Besides The Matrix franchise, the Wachowskis wrote and produced V for Vendetta in 2006, they wrote and directed Speed Racer in 2008, co-wrote and co-directed Cloud Atlas in 2012, and found cult success with the 2015 film Jupiter Ascending, which they wrote, directed, and produced. Most recently, they released the series Sense8 on Netflix, which featured a trans character played by a trans actor.
BuzzFeed News has reached out to Wachowski's representative.
UPDATE
When reached for comment, a representative for DailyMail.com told BuzzFeed News that the publication "categorically denies" that the reporter who appeared on the filmmaker's doorstep "tried to coerce Lilly Wachowski into revealing her gender transition." The statement goes on to say DailyMail.com "made absolutely clear" multiple times that they "were only interested in reporting the story if and when she was happy to do so and with her cooperation" and that the reporter "was extremely sympathetic and courteous at all times."
In their statement, the publication also denied outing Lucy Meadows, the elementary school teacher to whom Wachowski referred in her statement, noting that Meadows did not mention the press or The Daily Mail in her suicide note. The statement differentiated DailyMail.com from the newspaper The Daily Mail, which ran a column referring to Meadows with male pronouns and stating, "he isn't entitled to project his personal problems on to impressionable young children."