Penelope Garcia has always been cocky.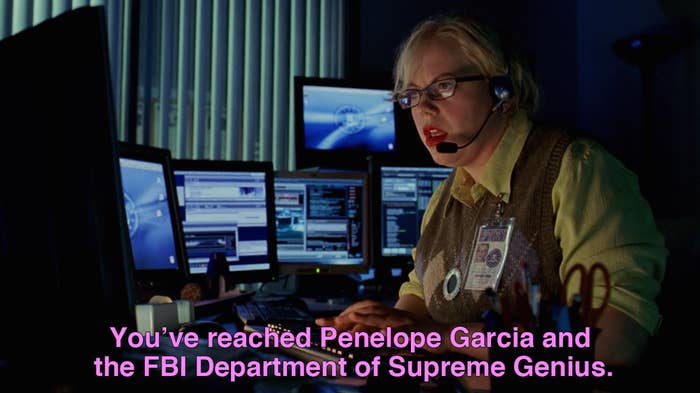 Kirsten Vangsness' very first line as the FBI technical analyst in the pilot episode of CBS drama Criminal Minds was, "You've reached Penelope Garcia and the FBI Department of Supreme Genius."
Her desk, though, has not always been quirky.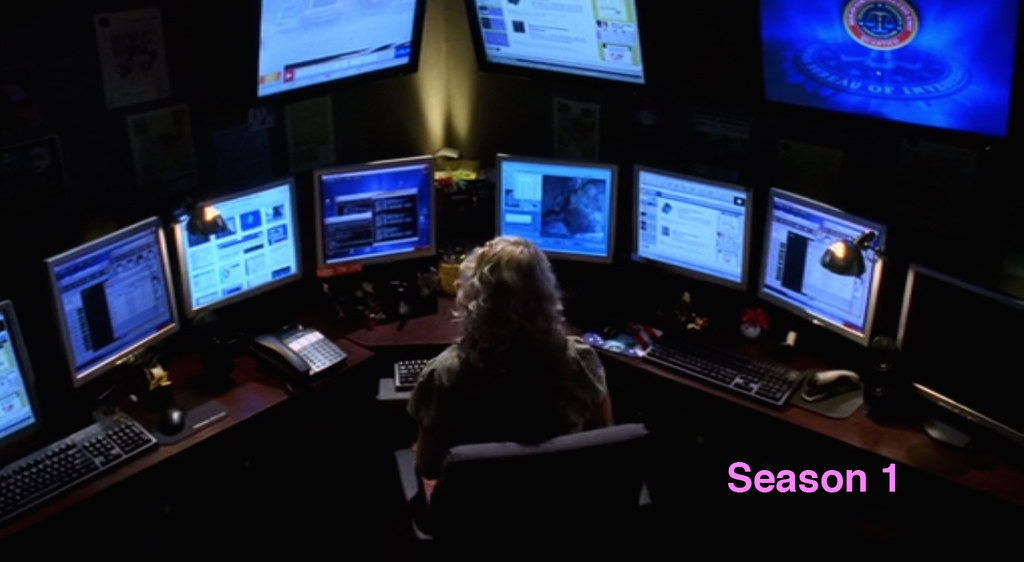 It started when Vangsness brought in her grandmother's candy dish in Season 1.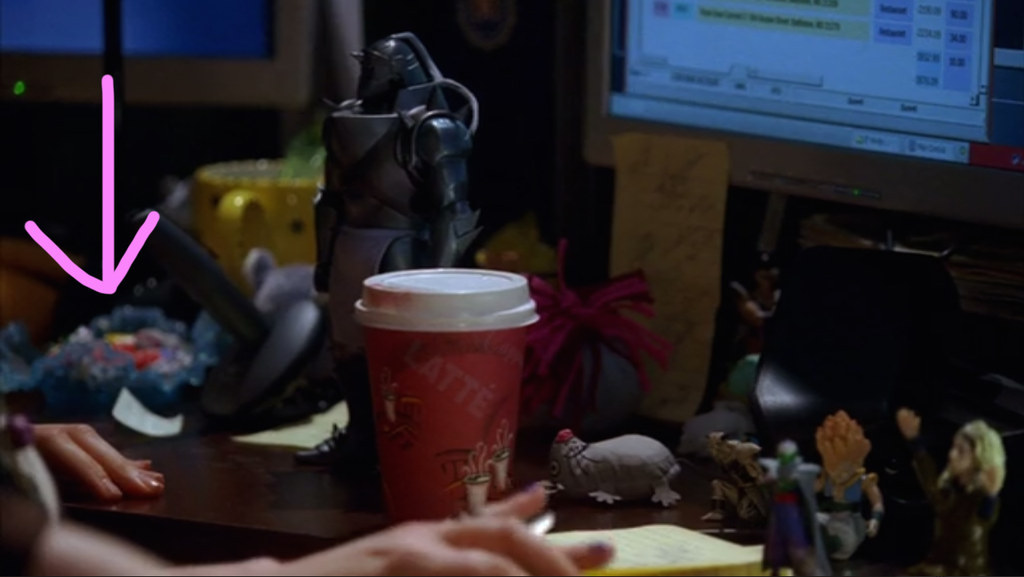 Everything snowballed from there. "I looked at the stapler one day, and I thought, That stapler needs [something]," Vangsness told BuzzFeed News. "So I covered the stapler in stickers." The set decorator jumped on board, and the desk was soon populated with knickknacks. Other than gum that is "like, eight years old," almost everything on her desk functions — nail polish, lotion. "Oddly enough, the things that don't work the most are the pens."
Her pens began to snap.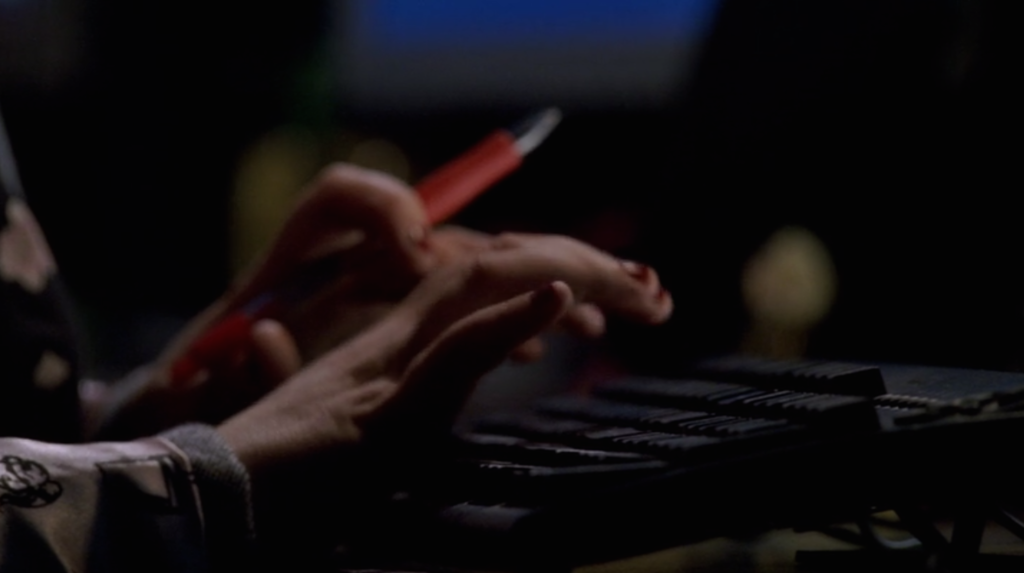 "No one can type and hold a pen in her hand like that!" Vangsness said. "I'm answering the phone in an 'I'M ANSWERING THE PHONE' way. I end up breaking the things I like.
"A fan heard that, and decided to get a [pen] collection going, which I use now exclusively," she said. People sometimes present her with handmade pens after her shows at Theater of Note. "Of course I'm gonna use that pen!"
A producer on the show told her Garcia was like Merlin, and Vangsness took it to heart. "Oh, she's Merlin, and all the pens are wands," Vangsness said.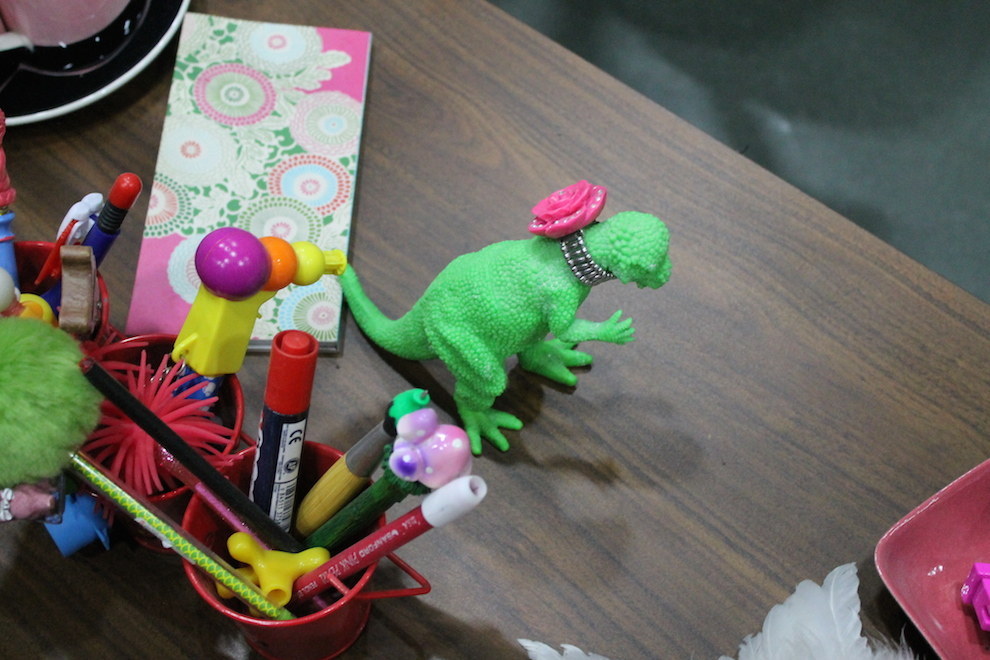 She elaborated: "She seems cute, but in reality, she's a terrifying creature of magic."
Penelope "needs things that light up," Vangsness said she told the set decorator.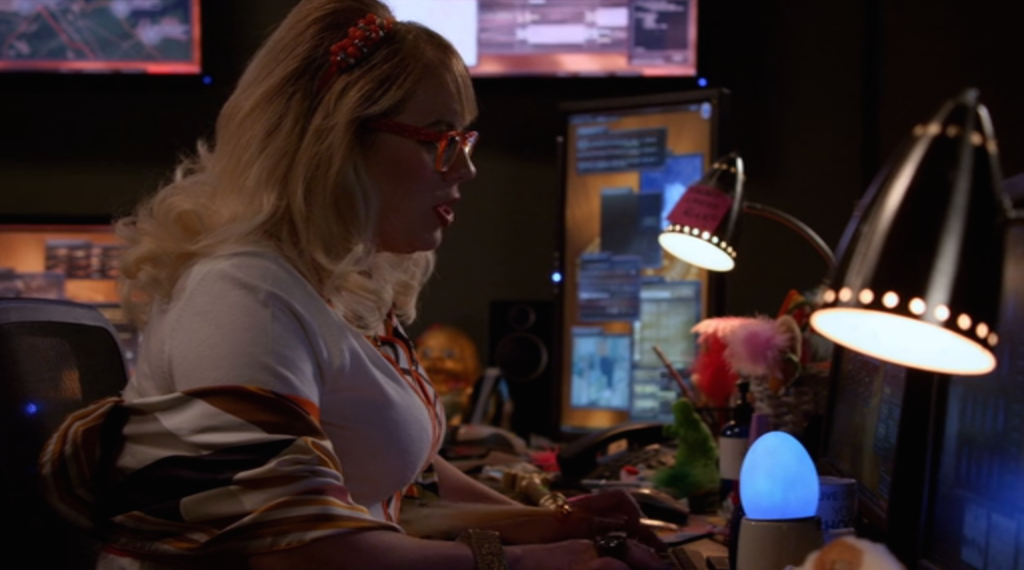 Vangsness wanted Christmas lights, but that was vetoed. Instead, Penelope's got a lava lamp.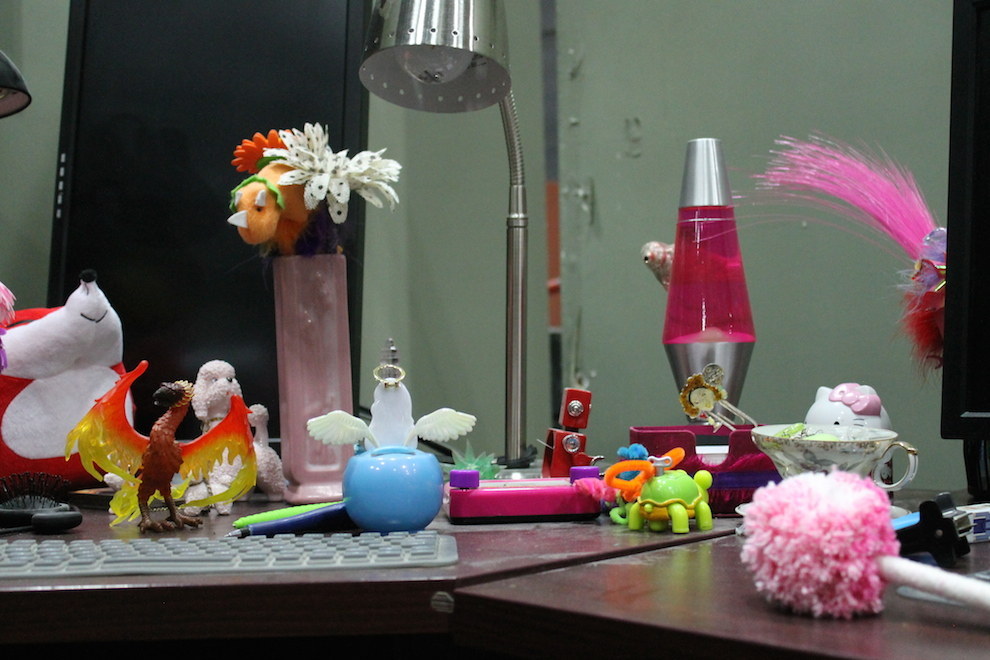 She has flowers that illuminate.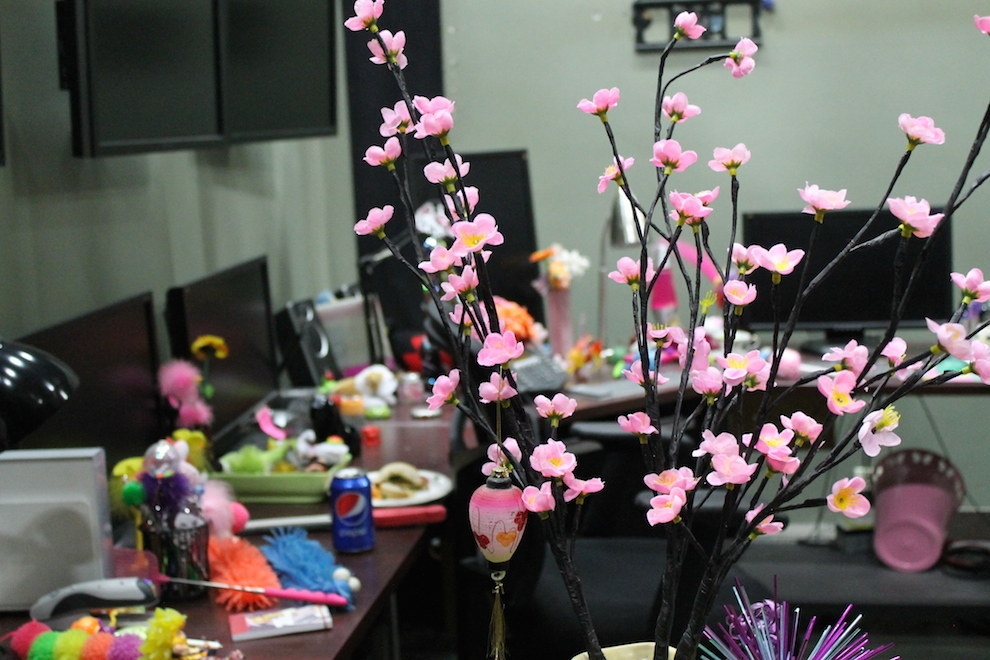 And these frogs.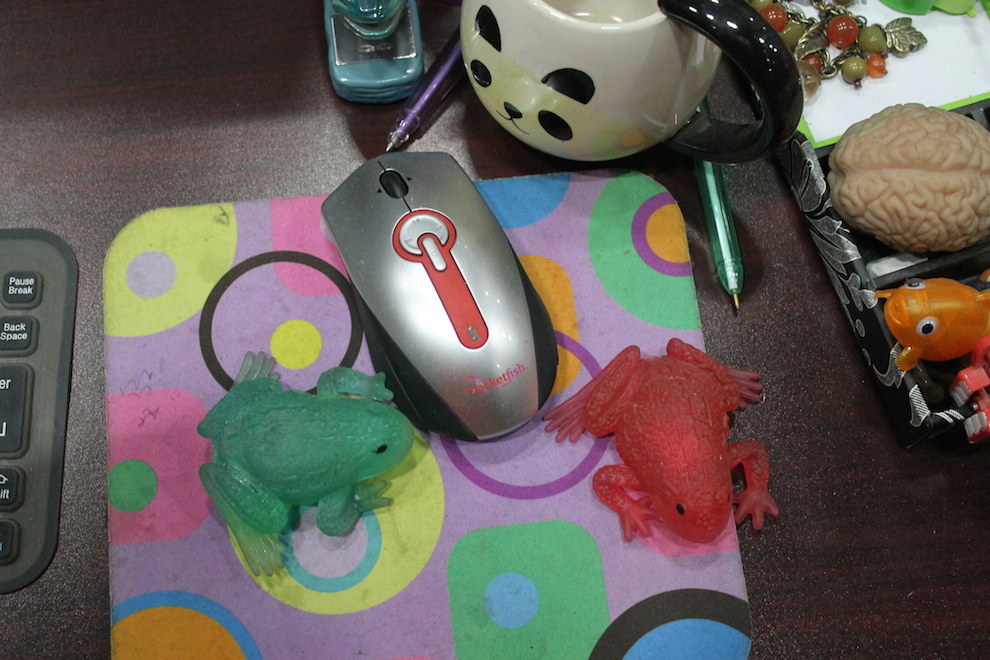 The two light-up rubber frogs and the lava lamp "only work for about 30 seconds," said Vangness. "I have a weird tic: Before I do any take, I press them. Frog, frog, lava lamp, go."
Vangsness sees the cuteness as a coping mechanism for her character.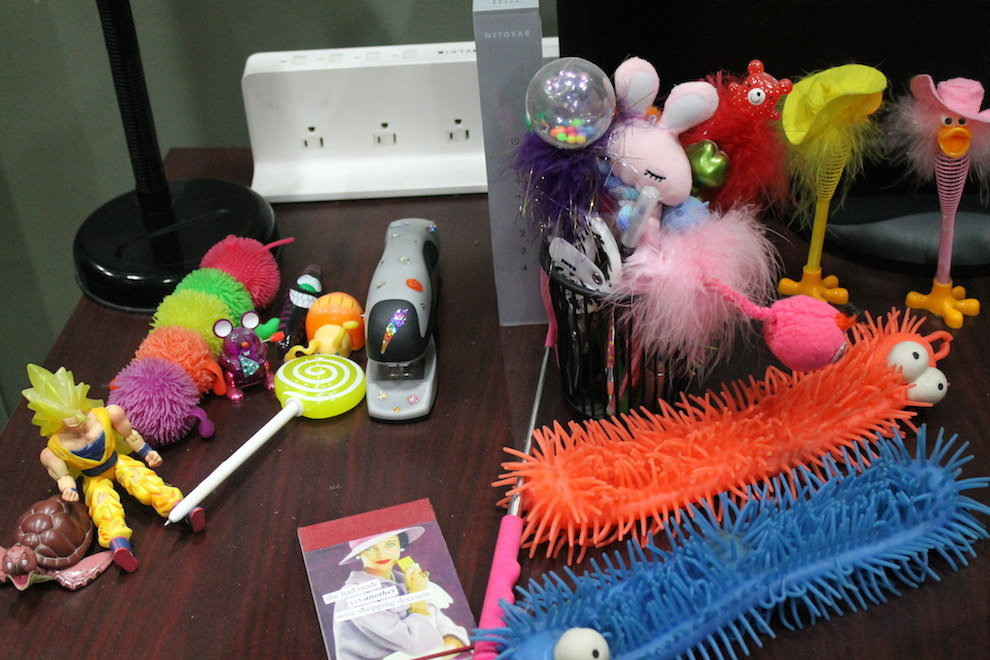 "When I watch the show, I'm cringing," Vangsness said. "For me, I want her to be the empath. I want the audience to go, She sees what I'm seeing, and it's gross."
Garcia is also both hyper-girly and hyper-intelligent, and it's not seen as a contradiction.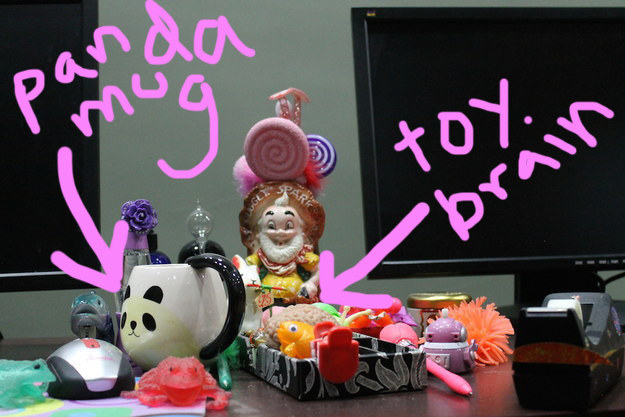 "I'm the character on that show who wears the glasses and does all the computer work on the show," Vangsness said, "and the one who you've seen post-coital more than anybody else."
Season 10 of Criminal Minds premieres Oct. 1 on CBS at 9 p.m.