It had been seven weeks since Austin Rick started telling his story, and he was angry. In October 2017, Rick posted on Facebook that in 2008 Kirt Webster, who represented some of country music's biggest stars, repeatedly coerced him into sexual acts. Rick said this continued until one day the 21-year-old singer woke up naked in bed next to Webster with no memory of how he'd gotten there.
When Rick posted his story on Facebook on Oct. 27, in the midst of #MeToo, he wanted to make sure the prominent publicist never abused anyone again. Although Webster, 43, claimed through a representative that his former client's story was "untrue," he stepped away from his firm almost instantly after it hit the local press. In the weeks that followed, more than 20 former employees came forward with stories of workplace sexual harassment and unwanted touching. Speaking with BuzzFeed News, three more described a hellish work life with a boss who constantly made crude jokes and talked about his employees' bodies, pantomimed masturbation in the office, and bragged about trading access to his biggest client, Dolly Parton, for nude photos; one said Webster invited him and another man to a "sleepover." The total number of people who have come forward with stories of Webster's workplace sexual harassment is now well over two dozen.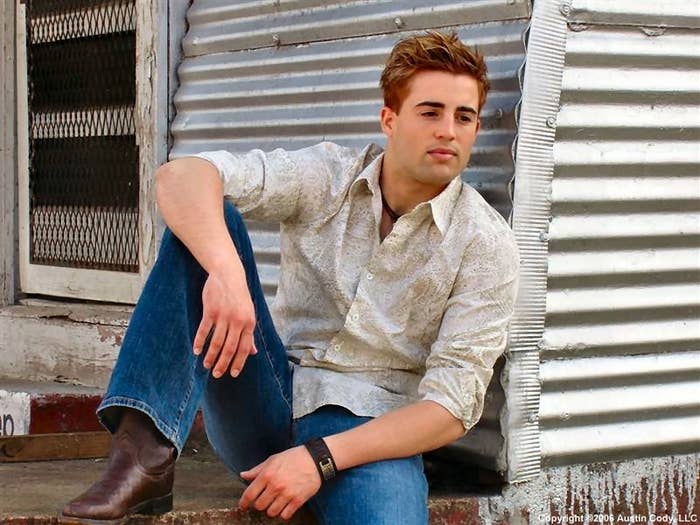 Webster retreated from his firm, but his representative released a statement saying he had done so "to focus on combating the egregious and untrue allegations made against him." He did not respond to multiple requests for comment on a detailed summary of this story, and has stayed out of the public eye since November.
As the number of voices swelled, Rick hoped that the national reckoning with sexual assault and harassment would hit country music too.
He's still waiting. Rick said one thing distinguished Nashville's sidestep from the eruptions in Hollywood, media, and government: A vast majority of country artists and executives have refused to even acknowledge anything is wrong.
Former employees said they wanted Webster roundly condemned, and what they got was a sprinkle of tepid disapproval. Many simply wanted Webster's former clients to say "I believe you." "Dolly Parton hopes that we're all lying," Rick said with a scoff, referring to the statement she put out following Rick's allegations, that she was "hoping" the stories weren't true. "Thanks, Dolly, that's great." Parton did not respond to requests for comment on this story.
Parton and Kid Rock, among others, dropped Webster as their representative. Kid Rock released a more sharply worded statement than Parton's, but nonetheless said that he too hoped the allegations were false. Most people associated with Webster said nothing about the allegations, including his firm's second-in-command, Jeremy Westby, who was announced as Webster's successor before leaving to start an independent firm on Nov. 2. Westby is Webster's long-term romantic partner, 12 former employees told BuzzFeed News; public records show the men living at the same address from 2013 through November 2017. Westby did not comment on the allegations against Webster or on whether they were still a couple. "Kirt has not been and is not involved in my new company," he said.
There was no pronounced support for the people who said Webster hurt them, and thus, unlike in other industries, there was no signal to other victims that now was the time to start naming names.
"I'm afraid it's all gonna go away."
Victims saw this hush as a sign that sexual misconduct was not taken seriously in Nashville, and that Webster might catch himself midfall. Some also said this sent a chilling message to other victims on Music Row: If they came forward, no one would take up their cause. In Hollywood, hundreds of women signed on to the Time's Up initiative to combat sexual abuse, whereas country had a smattering of critical voices that never quite became a chorus. After a DJ sued Taylor Swift for saying he groped her, she won her countersuit and later donated to Time's Up, and artists like Kacey Musgraves and Maren Morris have criticized harassment in the industry. But Rick and the former employees, for the most part, felt utterly alone.
And as Webster dropped out of headlines and local police determined that the allegations were too old to pursue a case, it was unclear what the actual consequences for the publicist would be. A former employee said, "I'm afraid it's all gonna go away." It's a strain of unease that's sinking in all across the country. The question of what happens after #MeToo haunts Rick and the dozen former employees who spoke to BuzzFeed News.
"Anyone who wants to see legitimate change, this is our window of opportunity right here," Rick said. "If no one else will stand up and help me, then I will just keep at it."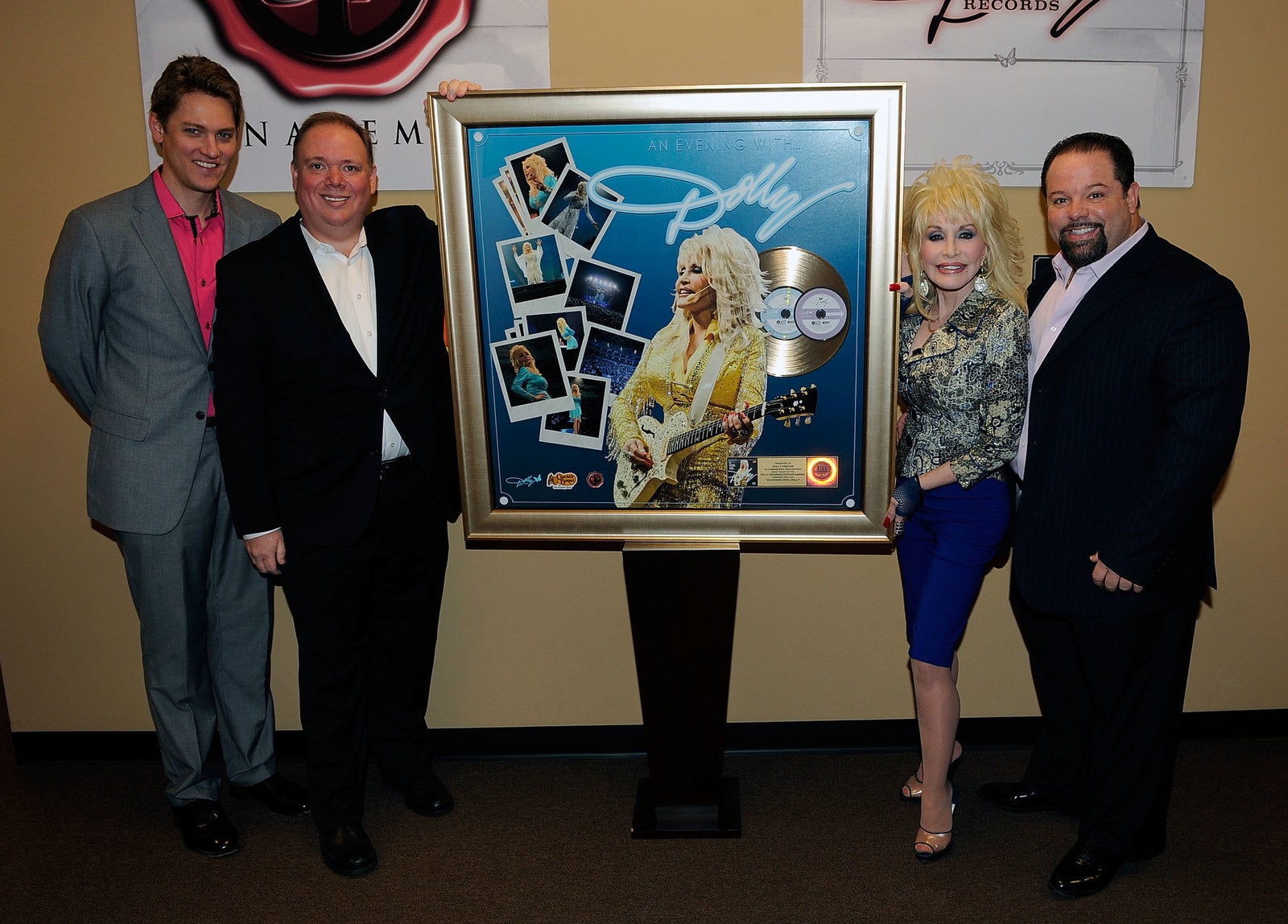 Nearly all of the 23 artists, writers, and workers at publicity firms, a record company, and an agency interviewed for this story said country music remains a small, insulated industry where reputation is everything and there are more whistleblowers on the blacklist than predators. And while Webster may be gone, women and men in Nashville say a culture of silence remains. One former Webster PR employee said that her current boss approached her after the allegations against Webster broke and told her to stay out of it. "He kept repeating, 'You have nothing to gain by coming forward,'" she said.
There's ample evidence that sexual harassment in Nashville is not up for discussion. Reached this week, Danny Nozell, Parton's manager and Webster's longtime friend and associate, said he did not know about any sexual harassment allegations before they became public and declined to comment further on the allegations against his colleague. When BuzzFeed News asked 12 firms that previously worked with Webster or his clients whether they would work with him in the future, only two, Kicker Country Stampede and Reviver Entertainment Group, said they would not work with him again. "We have no plans to work with him again in the future, despite this matter, and certainly now wouldn't consider working with him again because of this matter," said Reviver's president and CEO, David Ross.
"He kept repeating, 'You have nothing to gain by coming forward.'"
Time Life and the Country Music Association answered indirectly, both saying they were not currently planning to work with him, while Big Machine Label Group, which worked with Webster through his clients, said, "It's not the culture of the Big Machine Label Group to condone this type of behavior at any level from anyone we associate with." The other seven entities — Sony, the Academy of Country Music, L3 Management, Vector Management, Outback Concerts, Neste Entertainment, and Country Thunder Music Festivals — did not respond at all or declined to comment.
On Feb. 5, Country Radio Seminar revoked press credentials for NewsChannel 5 reporter Jesse Knutson and asked him to leave the premises after he told the event's public relations representative that he planned to ask questions about how CRS was addressing the sexual harassment and misconduct in radio recently documented by Rolling Stone. On Wednesday, after NewsChannel 5 reported on the debacle, CRS officials agreed to an interview with Knutson. CRS did not respond to BuzzFeed News' multiple requests for comment.

It was reported just last week that the disgraced country music DJ David Mueller — who a jury decided groped Taylor Swift — was hired at a radio station in Mississippi. And as a parade of men in film and TV were being outed as harassers and publicly castigated, one of the only people in the country music industry to speak openly about sexual misconduct found herself embroiled in a lawsuit. In October, singer Katie Armiger said she was groped by radio DJs multiple times throughout her career — and was blacklisted for openly complaining about it. Two weeks later, Armiger was sued by her former label, Cold River Records, for allegedly breaching her nondisclosure agreement.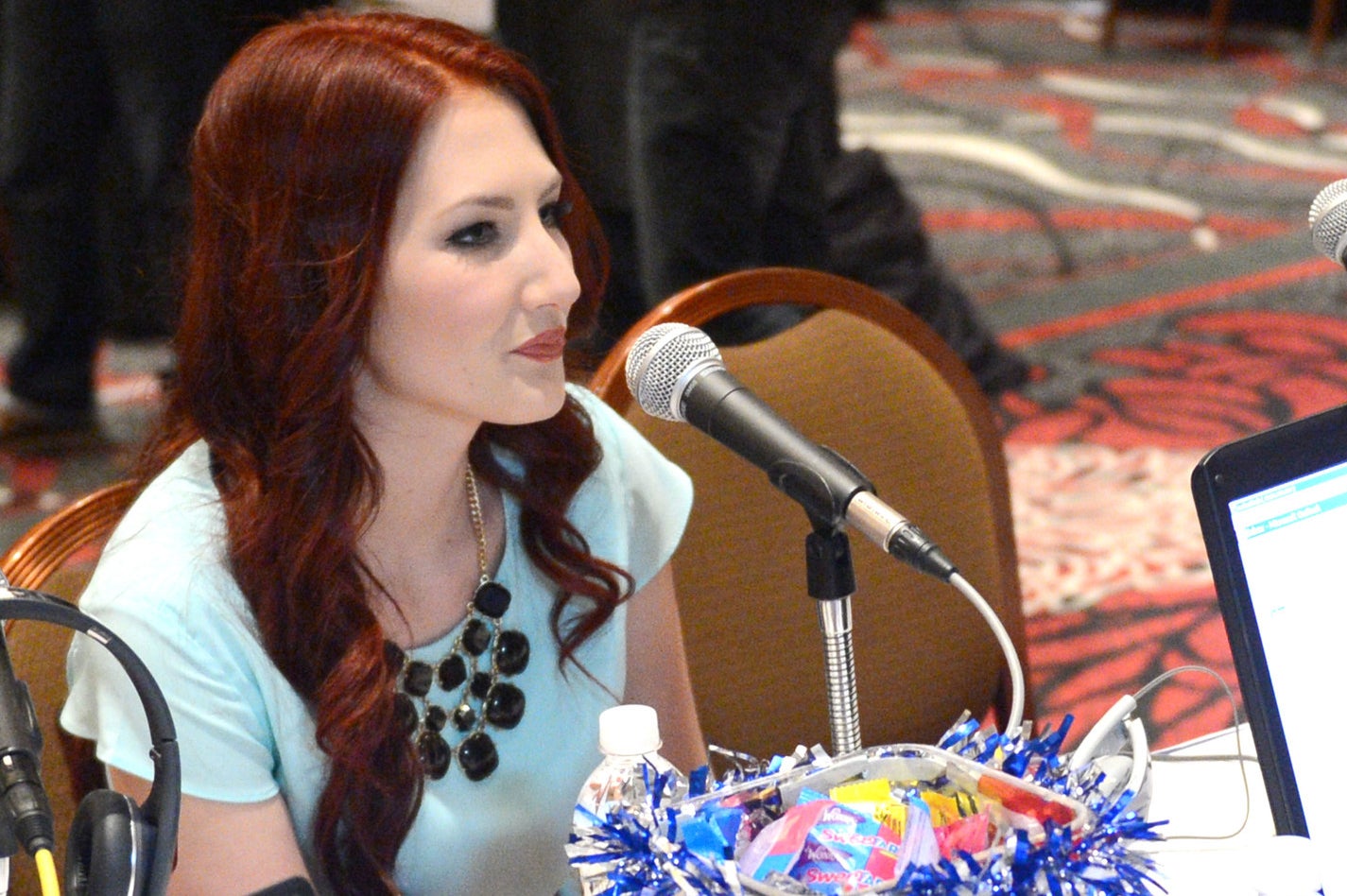 Armiger declined to comment directly on the ongoing lawsuit against her, but said that in country music, victims are still expected to keep quiet about sexual harassment. "If you're a female artist and you speak out, that could limit your chances of being played [on the radio] when they're already slim to none," she told BuzzFeed News.
And if women are expected to endure objectification, the rules are even less clear for men who report abuse by other men.
"If you're a female artist and you speak out, that could limit your chances of being played."
Alex Caress, the lead singer of Little Bandit and one of the few out musicians in country, rattled off a list of queer artists that was so short he said it made him feel sad. Caress thinks the industry by and large refused to address the allegations against Webster because "in order to do that, you sort of have to acknowledge that gay people exist, and that doesn't seem to be something that they're interested in."
And Music Row's squeamishness was evidenced by the way Webster conducted his own life.
Former employees told BuzzFeed News that Webster lived with "one foot still in the closet"; several said that the publicist expressed surprise when people ascertained that he was gay. When he worked for especially conservative clients — one source remembered Mitt Romney, another remembered the Academy of Country Music Awards — Webster would actively conceal his sexuality, booking two hotel rooms for himself and his boyfriend, Westby, on a business trip instead of one.
When Rick was still trying to make it as a country music artist, fear that Webster could destroy his fledgling career kept him quiet. After he left the industry, he stayed quiet in part because of shame, enhanced by the stigma of being a male victim. "I felt like a disgusting excuse for life, and so I didn't tell anybody," he said.
"I felt like a disgusting excuse for life, and so I didn't tell anybody."
Shame kept Webster's male staff feeling trapped too. One former Webster PR employee said he would only speak to BuzzFeed News on condition of anonymity, in large part because most of his family doesn't know he's gay, and he hasn't told them that Webster pinched his nipples in the office and repeatedly showed him a dildo he kept in his desk and talked about another employee "sitting on it."
That shame, mixed with fear of retaliation, has kept people who say they were harassed by Webster from identifying themselves even after his name has become synonymous with abuse allegations. And that, in turn, has made it easier for Nashville to follow its impulse to ignore a potential controversy until it goes away, without any serious reckoning.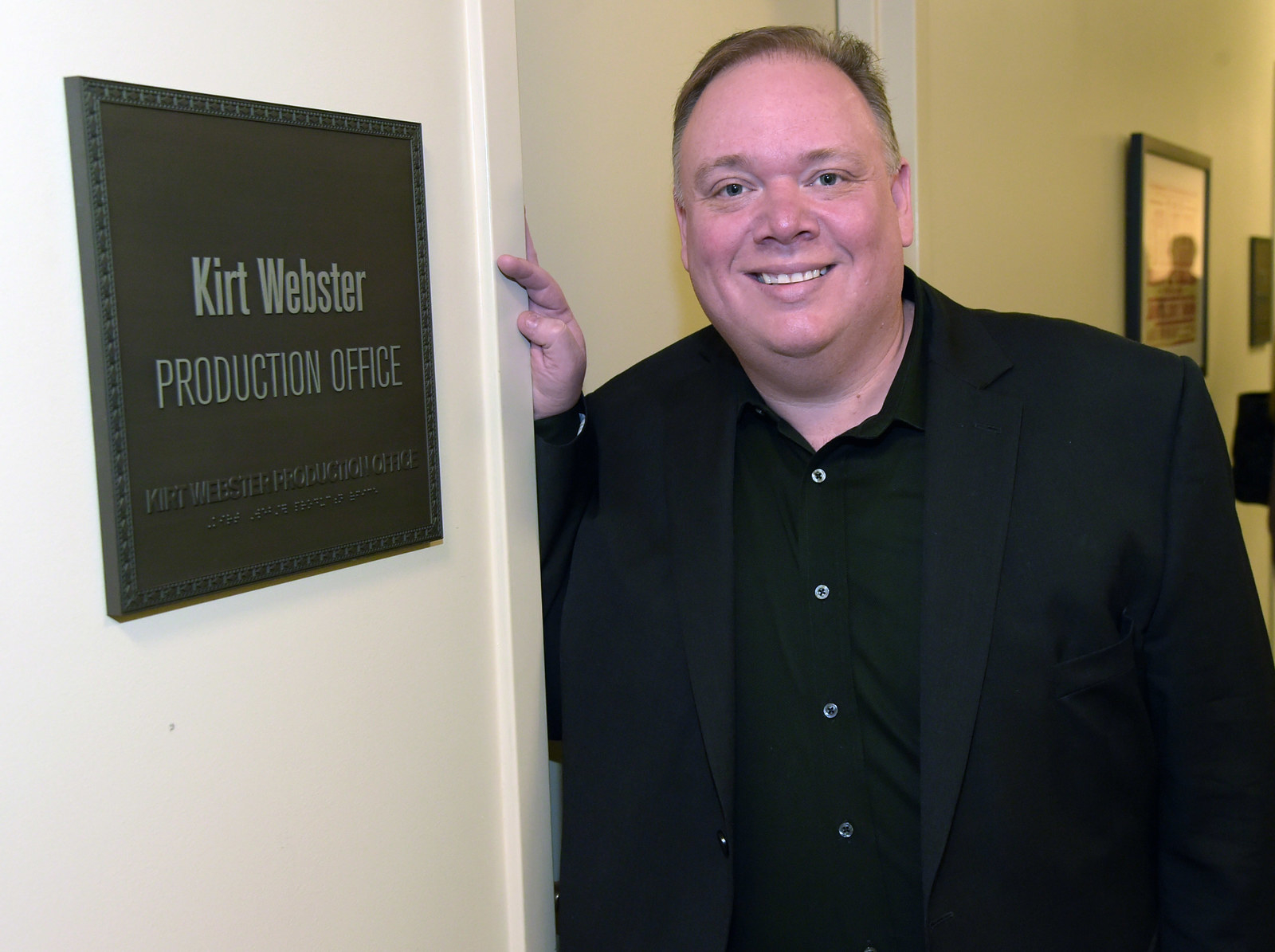 Webster himself relied on a system of explicit intimidation, sources told BuzzFeed News, counting on the small size of the industry — and his stature within it — to motivate people to stay in his good graces. Two former employees recalled an incident from around 2015 where a job posting appeared in an industry newsletter, Country Aircheck, without listing the firm; several days later, Webster informed his staff that he himself had written the ad, calling it a loyalty test. It made one woman who worked there think any job posting could be a trap.
"If no one else will stand up and help me, then I will just keep at it."
And Rick said when he was still trying to make it as a country star, Webster would gesture in his office to the many photos of himself with powerful people and suggest that he could give Rick that kind of career. Rick believed him. He also believed that Webster could take that career away. In a small industry, those in Webster's circle were convinced the word of one powerful man who felt wronged could derail your Nashville hopes. Now, watching people like Armiger publicly flail makes them think they were right.
But the mechanisms that keep people quiet don't apply to Rick anymore: "The problem with Kirt is he picked on someone, he victimized someone … who has nothing to lose," he said. He was determined, and strengthened by the supportive emails and messages he's received from other victims — both men and women— in the industry. Rick continued, "If no one else will stand up and help me, then I will just keep at it. I will keep at it so that every time [Webster] shows his head, that he is going to be confronted about it. I represent a lot of people now."
Because he said so many were still silent or nameless, Rick added the inverse of #MeToo: "It's not just me." ●