Maryann Stallone barely uses spoken words, but she knows hundreds of signs and combines them with body language to communicate with the people around her.
But on Nov. 13, 2016, Stallone, who's autistic and requires 24-hour assistance, didn't know the signs to tell anyone that an employee at the state-run institution where she lives had sexually abused her. That night, another worker at Rainier School in Buckley, Washington, said she walked into Stallone's room to find Terry Wayne Shepard holding Stallone down, his pants dropped and his penis out.
In a deposition, attendant Hunter Shear said that Shepard, a supervising attendant, had assigned her to watch the men's side of the building while he took the women's side. She said she peered through the open door and saw Shepard between Stallone's legs: "Because my shoes squeaked, he said, 'Oh, shit.' And then just slowly pulled up his pants and was just staring at me."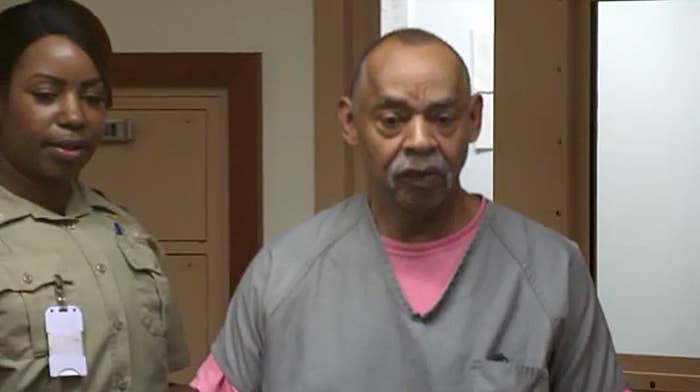 She fled the building, reported Shepard to another staffer, and then told the police what she had seen. The next day, another Rainier resident, who is verbal, told a staff psychologist that Shepard had sexually abused her too. Court documents say she told police that he touched her breasts and had touched her vagina through her clothes on multiple occasions. "He did dirty to me," the woman, who was referred to by the initials M.C., said in court.
Yet the only reason Shepard, who pleaded not guilty, faced charges is that Shear happened to walk in on him with Stallone, who's 59. Last month, a jury found Shepard, 62, guilty of attempting to rape Stallone and of taking "indecent liberties" with the second victim; sentencing is set for July 27. Shepard could face life in prison.
But Stallone's sister, Cathy McIvor, believes the fault doesn't lie with Shepard alone; she's suing Washington state for failing to protect her sibling.
In her lawsuit filed in May 2017, McIvor alleges that the circumstances that led to the assault were built into the institution where Stallone has lived since she was a teenager. Staff at Rainier School were undertrained and undersupervised, McIvor's lawsuit says, and despite the fact that her sister belongs to a vulnerable group, she wasn't taught how to use sign language to report sexual abuse.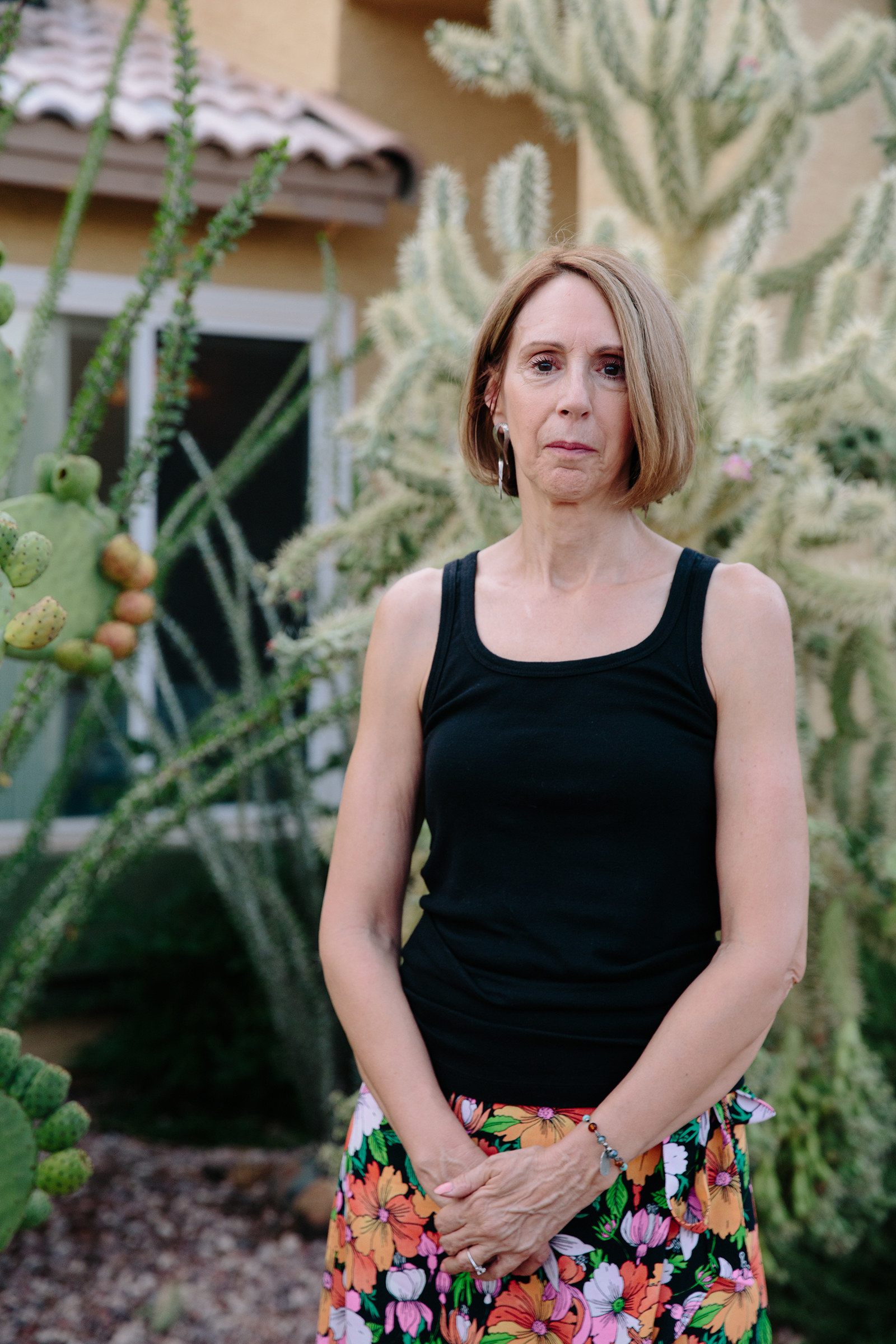 The Department of Justice started publishing information on the elevated rates of violence faced by people with disabilities nearly 20 years ago, and NPR published DOJ data in January showing that people with intellectual disabilities are sexually assaulted at rates at least seven times greater than others. Nonetheless, sex education for residents and training for attendants in Washington — and across the country — fails to account for this well-documented risk. As Shear recounted in the deposition, there was virtually no training on sexual assault protocol for people who worked at Rainier School. "They mainly just said if you see the incident, call the duty office, and then the police," she said. "That's about it."
A spokesperson for Washington state's Department of Social and Health Services declined to comment on McIvor's lawsuit directly. She said that all staff members are "mandatory reporters" who are required to report abuse to authorities and receive training on abuse, neglect, and exploitation, and that new training has been implemented since November 2016.
As Shear recounted in the deposition, there was virtually no training on sexual assault protocol for people who worked at Rainier School.
Amy S. Hewitt, the director of the University of Minnesota's Research and Training Center on Community Living, said that each state sets its own hiring standards for the people working with institutional residents. Public residential facilities can receive Medicaid funding, but there are no federal standards for the amount or precise type of training that attendants — who assist residents with day-to-day needs ranging from getting dressed to going on outings — must receive. Generally, they get only about 40 hours of training but need far more, Hewitt said. "What staff need to be able to know and do, minimally, just for the most basic of basic, that adds up to about 240 hours of training."
The number of people living in institutions has plummeted from its peak in the 1960s, when around 200,000 people lived in state-run residential facilities, but as of 2016, more than 35,000 people in the US remain in settings of 16 or more people; almost 20,000 of those people live in facilities run by the state. Half of the people in public residential facilities are, like Stallone, nonverbal.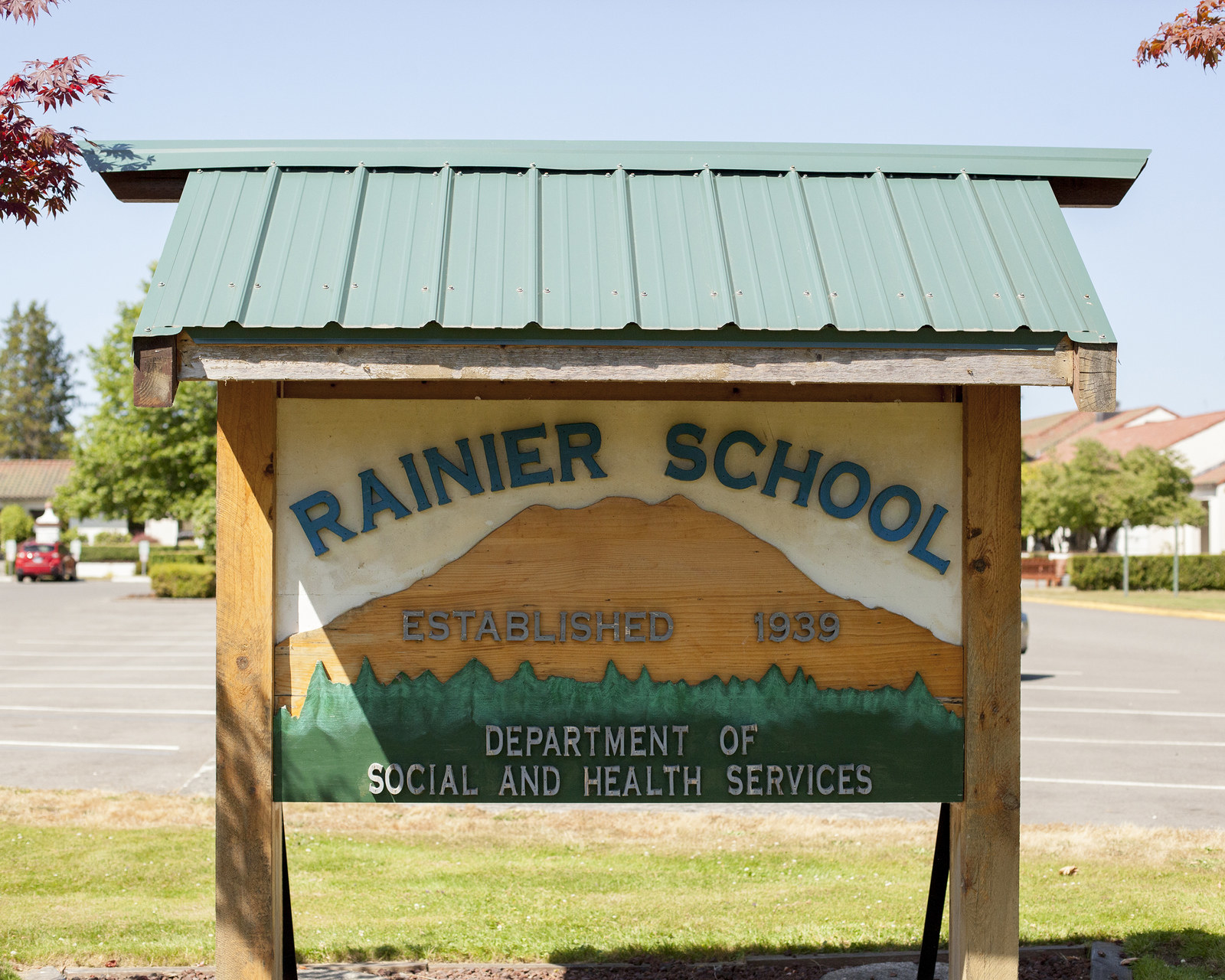 The shift away from institutions hasn't been totally smooth. Infrastructure to support people with intellectual and developmental disabilities living in communities doesn't meet demand. Nationwide, nearly 200,000 people with these disabilities who lived with their families in 2016 were on waitlists for Medicaid Waiver–funded services, such as personal aides and modifications to make their homes safer. Some families of people with complex needs argue that the institutional model is the best fit for their relatives.
But activists maintain that the power imbalance between staff and residents at institutions can foster a culture of abuse. Notably, court documents say the second victim who came forward about Shepard told a staff psychologist she "was very worried that she would get into trouble because she reported the incident."
The second victim who came forward said she "was very worried that she would get into trouble because she reported the incident."
"We feel, as self-advocates, these institutions are very unsafe for our community," said Ivanova Smith, an autistic activist with Self Advocates in Leadership at the Arc of Washington. Smith grew up near Buckley and first learned about the Rainier School as a child when her peers jokingly threatened to send her to the facility. "It's a form of imprisonment," she said.
Many people don't realize institutions like Rainier still exist. But as of 2016, only 16 states had closed all their public residential facilities. Every state has group homes, large private institutions, and nursing homes. Julia Bascom, executive director of the Autistic Self Advocacy Network, said young people with disabilities "are trapped against [their] will" in many of those facilities. In Washington, about 700 people, including Stallone, live in public institutions. The unusual thing about her story is not that she was abused while under state care, but that people found out about it.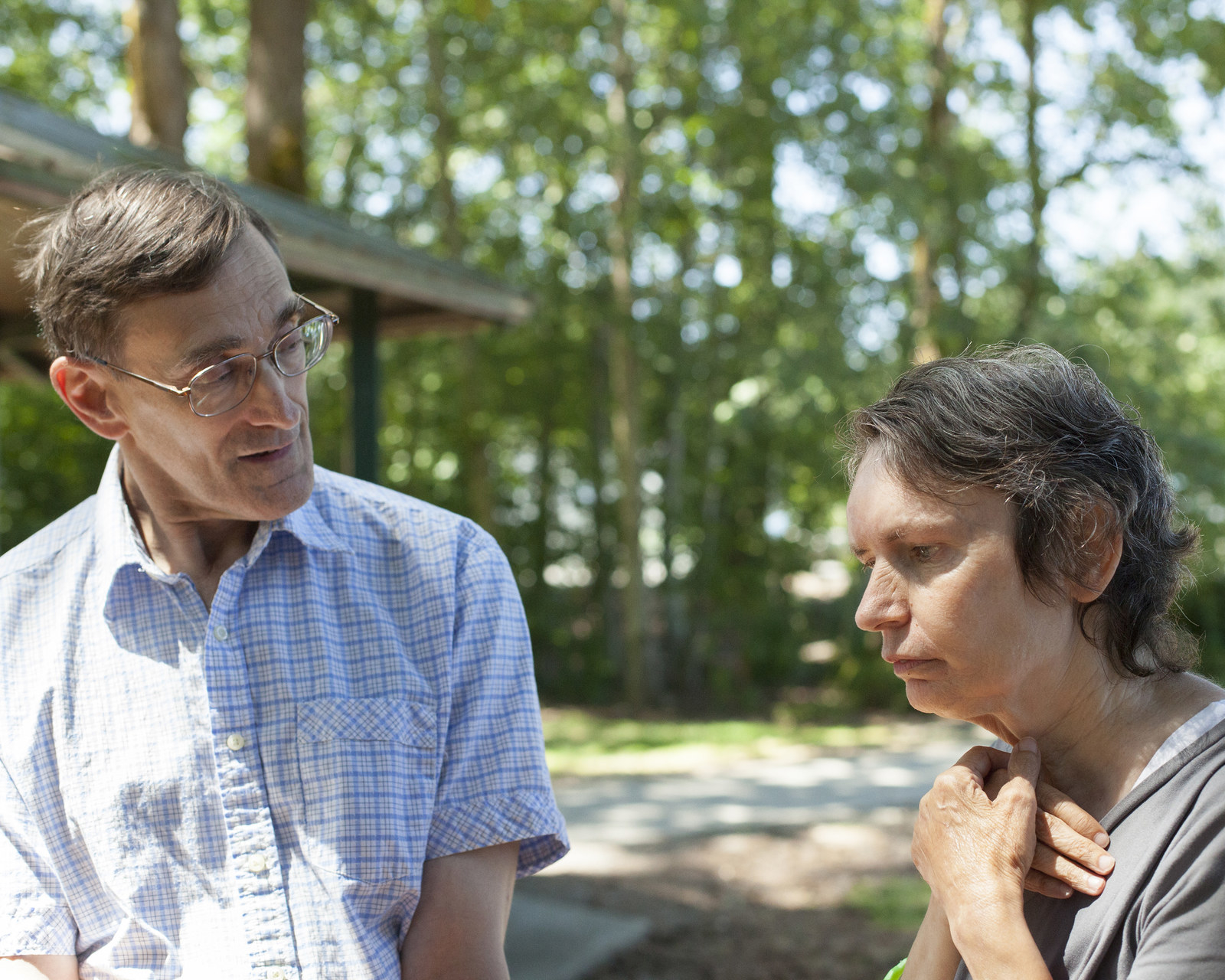 When Maryann Stallone was a baby, her mother, who died in 2016, noticed something was different about her: The brown-haired girl wasn't babbling like her twin brother and her older brother and sister. At the age of 3, she was diagnosed with, in the terminology of the 1960s, "mental retardation."
Stallone couldn't use spoken words, but she pointed and signed. She loved the swings at the playground across the street from their house. When neighborhood kids taunted her, McIvor, who's two years older than her sister, cussed them out and threw rocks at them. Growing up, the girls shared a bedroom.
Stallone would sometimes bang her head against walls or bite herself, both relatively common forms of behavior among autistic people. But around the age of 13, it became more violent and more frequent, and eventually escalated so much that her mother couldn't handle it, McIvor said. A state-run institution seemed to be the only option. The family lived an hour's drive away in Tacoma, and they visited Stallone on the sprawling, verdant campus frequently. About two miles away from the main drag of the small town, the place seemed pastoral, even therapeutic.
"I always assumed that she was in a safe place with people that cared about her."
Stallone started coming back to the family home for visits once a month, and after a while, the fact that she lived in the facility began to seem normal to McIvor. "I always assumed that she was in a safe place with people that cared about her," she said. "She'd been there for, at the time, what, 40 years? I just assumed she was in a safe environment."
In answering McIvor's lawsuit, the state has argued that only Shepard is responsible for abusing Stallone, not the institution. It denied any negligence of Stallone. "The plaintiff's injuries/damages, if any, were caused by … Terry Wayne Shepard," a court document says.
But Stallone's not the only resident who's been hurt there. The Seattle Times reported in 2001 that an employee saw Wei Tang Chen on top of a male resident on March 24, 2000. Chen, who was quickly fired, had been working at the facility since 1984. During an investigation, two more men said they had been sexually abused by Chen, who was convicted of molestation in 2001. And a 2016 Department of Social and Health Services report — which did not name any residents or staffers — said it found two "additional potential victims of sexual assault" at Rainier School. "The Clients were described as having changed in behavior, and one received treats and extra showers from the alleged perpetrator," it said.
The problems at Rainier School aren't limited to sexual abuse. In documents reviewed by BuzzFeed News, DSHS investigators recorded more than 300 violations at the facility just between 2015 and 2018, including dozens that were identified as safety risks for residents. On multiple occasions, staff did not follow eating protocols, such as cutting up residents' food or properly supervising residents during meals, and in 2015 a man choked to death on a peanut butter sandwich. An on-call doctor was unreachable one night when a resident became ill. The facility has been hit with multiple wrongful death lawsuits, including one it settled in 1998 after a 51-year-old man named Daniel Coffield wandered outside in the snow and freezing rain and was discovered face down in the mud the next morning.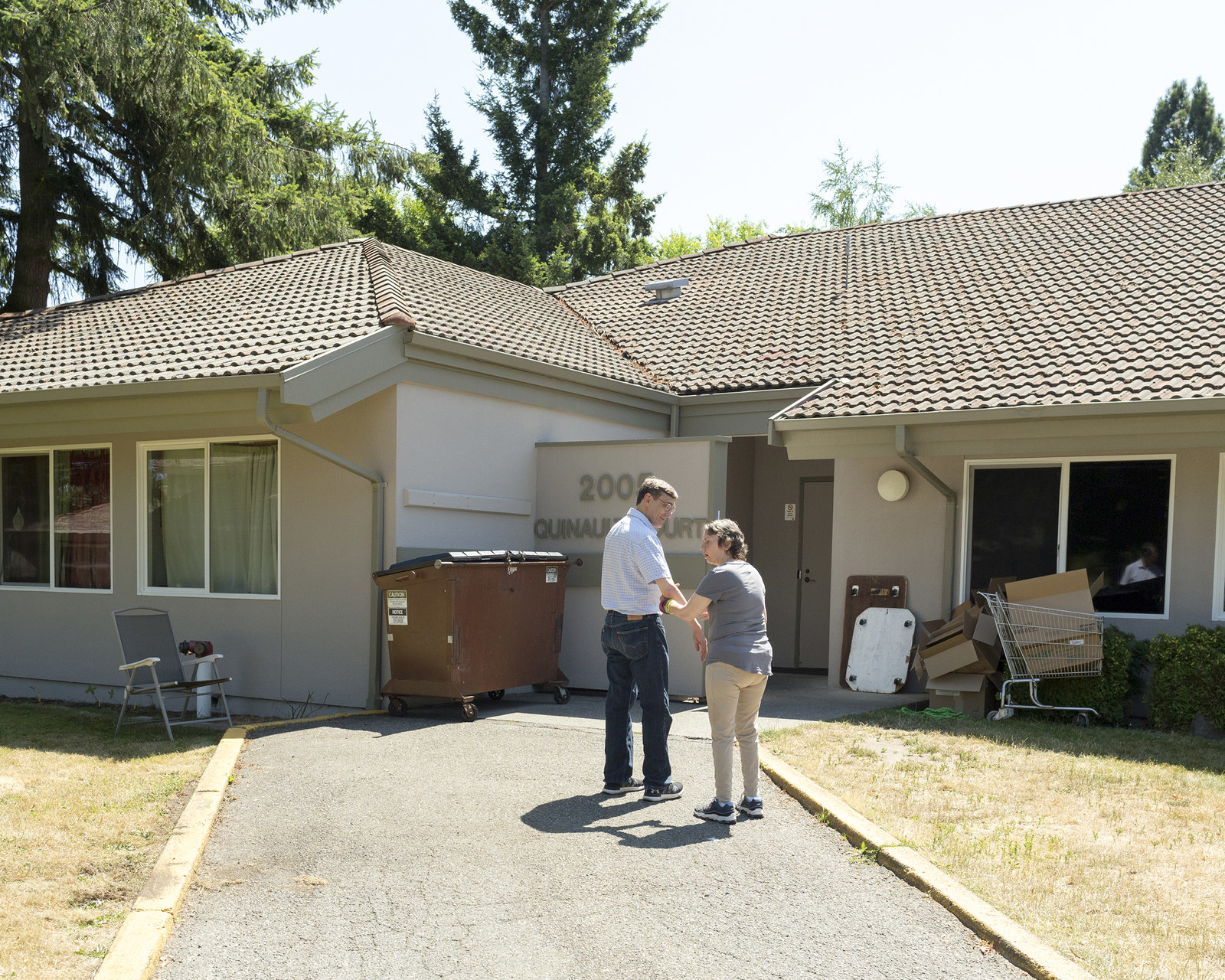 In answering McIvor's lawsuit, the state denied that it had a history of noncompliance with care standards.
The status quo is part of what keeps places like Rainier School, home to about 300 residents, open despite the complaints and damning media coverage. Michael Raymond, a man with an intellectual disability who lived at Rainier School from 1950 to around 1970, told BuzzFeed News that in his view, the only reason institutions are still operating is that when residents complained about the conditions there, "People didn't believe us."
Ed Holen, executive director of the Washington State Developmental Disabilities Council, said the political will to shift people into community-based living is lacking in the state. In 2017, a bill that would have closed one of the state's institutions, Fircrest School, stalled in the legislature. A version of the legislation made it through Congress in 2003 but was nixed when a new governor took office in 2005. Former state senator Dino Rossi, who sponsored the bills, said both iterations faced "stiff opposition" from the state employees union.
"It's so frustrating. ... We're like, 'Yes, we can speak, and we want to speak for ourselves.'"
Smith, the autistic activist, testified in support of the 2017 version, Senate Bill 5889. She's hoping the 2018 Medicaid decertification of parts of Rainier School and Fircrest School, which were found to be out of compliance with federal standards of care and had previously lost funding for new residents, will strengthen the case against institutions in the next state legislative session. The last time she gave testimony, she recalled, she and other disabled speakers were told by opponents of the bill that they couldn't fully understand the lives of residents in these facilities because they were "high-functioning" and therefore did not have the same needs.
"It's so frustrating," Smith said. She started to laugh. "You just can't win. We don't say anything at all, and it's like, Oh, we speak for you because you can't speak. And then we're like, 'Yes, we can speak, and we want to speak for ourselves.' No, no, no. We need to do that for you. … Please don't. Stop. You're doing a horrible job."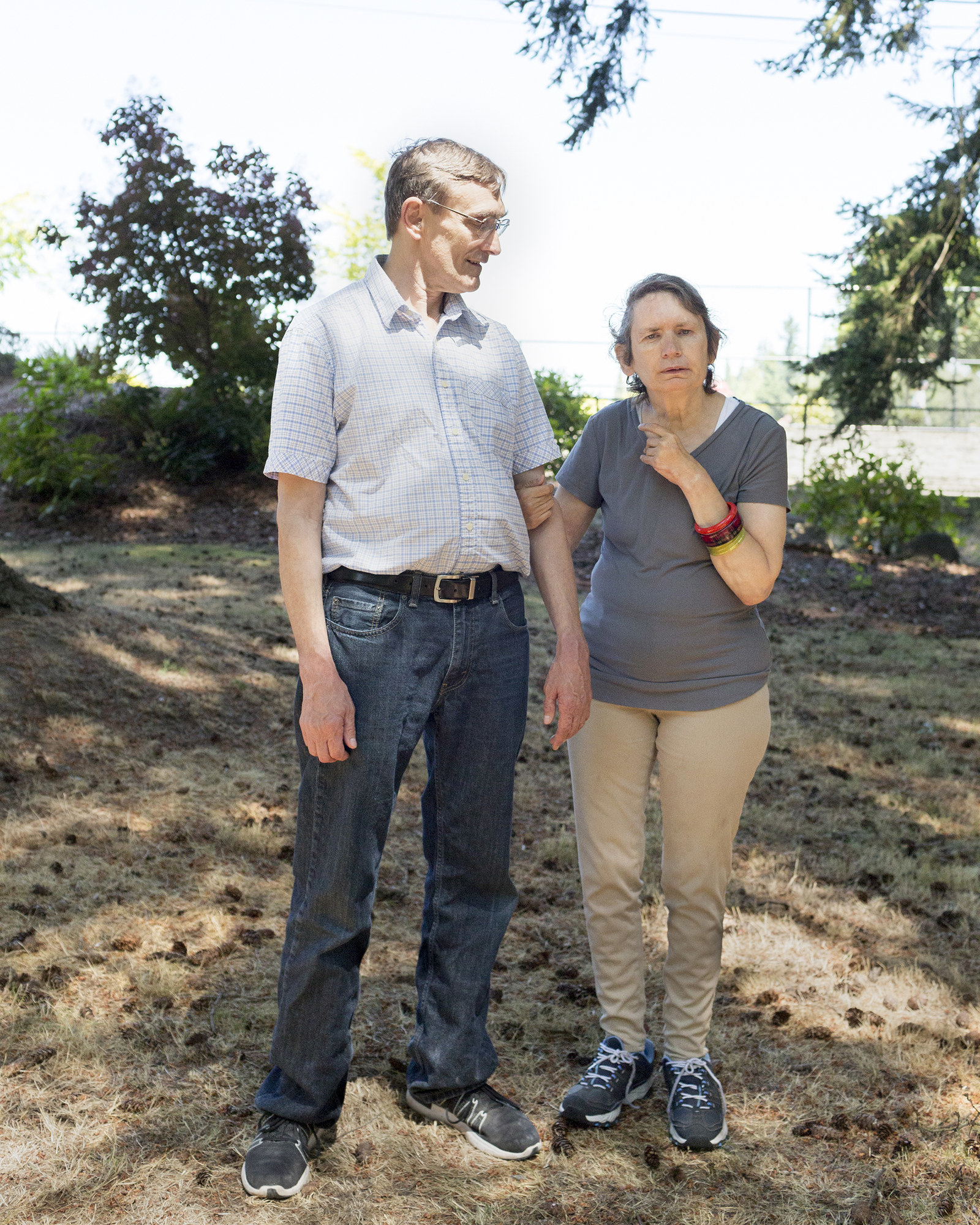 For a nonverbal person like Stallone, speaking for herself is more complicated. But McIvor argues that Rainier School didn't give her the tools to make it easier for her, even after signs of abuse emerged. Her brother Peter Stallone recalled that around 2008, Stallone started pointing at her crotch, and Rainier School staff thought she might be trying to tell them she was being sexually abused. The lawsuit says that bruises were discovered on her inner thighs in January of that year. Her brother said the facility called the police. Washington State Patrol told BuzzFeed News the case was closed because a doctor ultimately determined there was no evidence of an assault.
In 2009, Stallone was supposed to receive both sex education and training on how to sign about her body. The lessons started, but the lawsuit says they were quickly stopped because the facility said that "counseling on this subject made Maryann extremely uncomfortable and it was feared it could develop into [self-injurious behavior]."
The DSHS spokesperson declined to comment on Stallone's sex education, but told BuzzFeed News in a statement, "Sex education at Rainier School is individualized and the decision to provide the training is based on assessed needs and requests made by the individual and family/guardian. An interdisciplinary team decides if sexual education is appropriate and works the training into a person's Individualized Habilitation Plan."
People with developmental disabilities are often denied access to sex education, said Bascom, who described it as another way of controlling them. "People living in institutions don't get to make the hundreds of choices that the rest of us get to take for granted every day," she said. "You don't get to say no. You don't get to say yes. This is dehumanizing and its own kind of violence, and it typically leads to even more explicit forms of abuse and violence."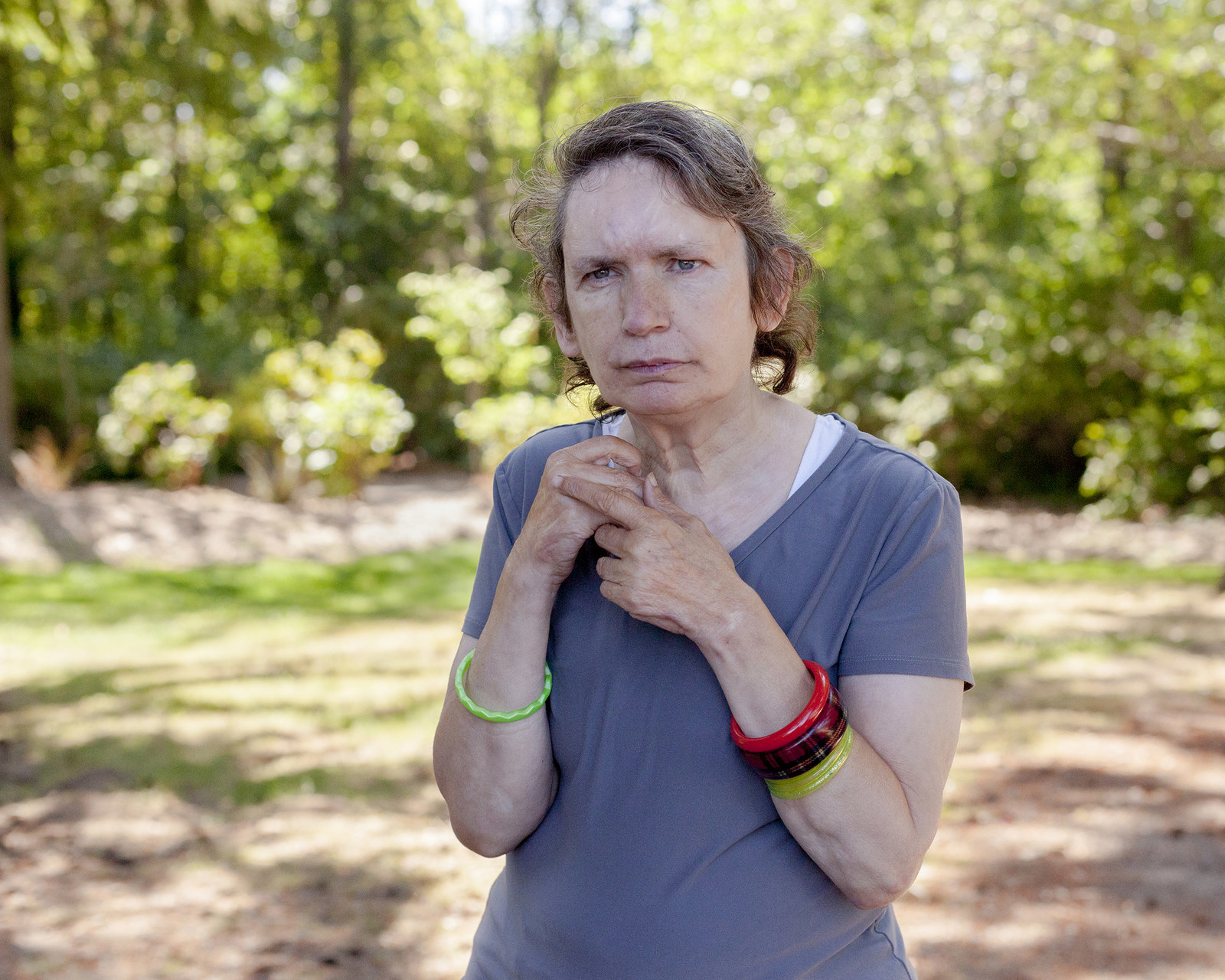 That attitude shows up in a spectrum of violations reported in the DSHS investigations. An investigator found last year that a man's personal grooming items were locked up by Rainier School staff for no stated reason; another investigator found in 2018 that a resident was left alone for 30 minutes with a staffer who allegedly verbally abused him.
For the time being, Stallone is in limbo. She's sleeping in the same room where she was assaulted, and she still doesn't have the sign language vocabulary to describe sexual abuse. McIvor said that the psychologist who was supposed to treat her after Shepard was caught hasn't called her back to talk about her younger sister's therapy. Rainier School did not respond when asked about McIvor's allegation.
"I'm just kind of confused as to how that place could still stay open, legally."
Although McIvor and Peter now see Rainier School as dangerous for Stallone, they don't have the financial resources for her complicated, expensive move to a new facility near McIvor's home in Arizona. Stallone has lived at Rainier School for most of her life. She's never been on an airplane before, and they're not sure how she'd react to an hours-long flight or a long drive to another state. McIvor will have to retain 24-hour care for her. Both siblings want her in a smaller, less isolated place, where she can spend more time interacting with people in the outside world.
McIvor, who's spent nearly two years steeped in outrage, said, "I'm just kind of confused as to how that place could still stay open, legally." But it's unclear whether she and activists will see an end to institutionalization in Washington. Driving his old sedan onto the property, Peter gestured to the large white sign by the entrance that, in light of his sister's abuse, has taken on a grim meaning for him:
"Now Hiring," it says. ●