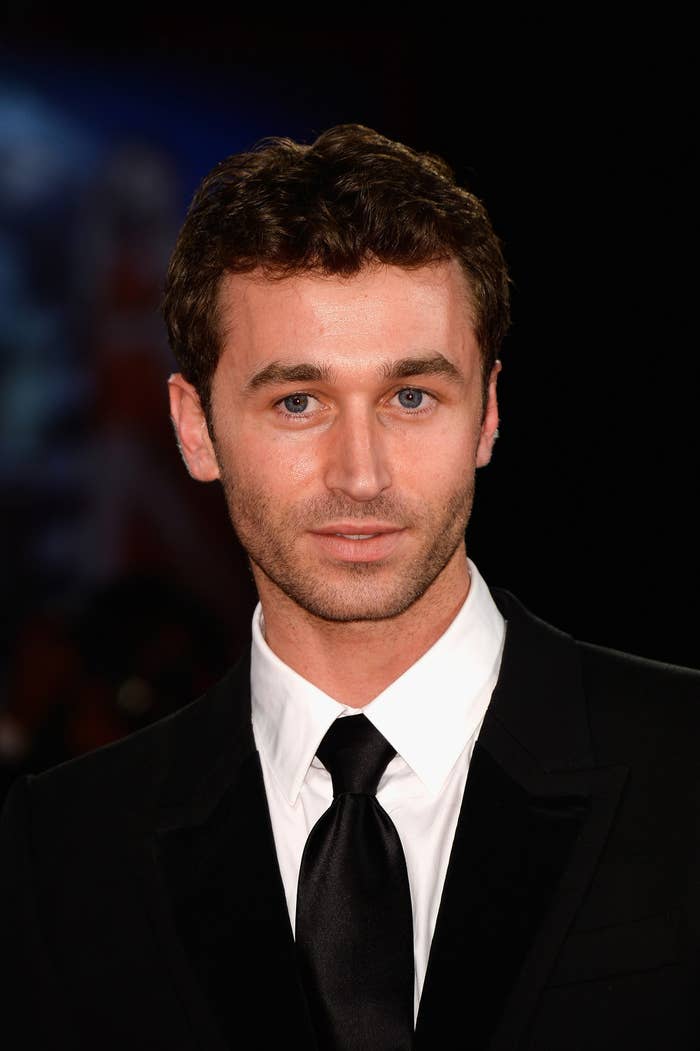 Two porn actors said James Deen was "manipulative" during shoots and that he intentionally provoked and upset them.
Lily LaBeau and Bonnie Rotten told BuzzFeed News in separate interviews that Deen, who has been publicly accused by at least eight women of various sexual abuses since Nov. 28, would go out of his way to push their physical and emotional boundaries, at least some of which were clearly defined.
"He's a fucking psychopath," Lily LaBeau, who estimated she's worked with him 10 times, told BuzzFeed News in a phone interview on Wednesday. "The majority of the time, he's a great performer, but then there will be those weird times when something snaps, and you end up getting your face knocked in or something."
LaBeau said it was 2012 when she first saw this side of Deen. She was supposed to be filming a scene with another actor, but Deen, who was a guest at a party happening concurrent to the shoot at the San Francisco headquarters of the BDSM porn company Kink, wanted to film with her. She said he would have known from working with her previously that she doesn't work with cattle prods. But she recalled he brandished a cattle prod at her, and she panicked. "I started screaming, 'It's on my no list,'" LaBeau said. She told BuzzFeed News she felt Deen deliberately violated the list to upset her — but she also noted that he had not reviewed her stipulations before he started filming the scene, contrary to standard practice.
Some time after he put the cattle prod down, LaBeau said Deen "grabs my no list, and he goes down from the first thing, and he starts doing everything I didn't mark 'no' on, one by one," she continued. He got to foot worship, and put a foot in her mouth, and then, she said, "he slapped me in the face, open-handed, really hard." LaBeau recalled that "something snapped from my ear down to my chin." She had lockjaw, and couldn't close her jaw for 10 or 15 minutes, she said. She panicked again, and members of the crew gathered around her to comfort her.
When reached by email, a publicist for Kink noted the company was still collecting information, but wrote, "If James had been recently tested [for STDs], he could have been allowed to perform in the Upper Floor scene so long as no one in the scene objected. According to the accounts, he did review LeBeau's no list, then decided to use it against her, going as far as he could without actually violating a 'no.' There's a difference between consensual BDSM and outright cruelty. But James seems to have been very smart about exploiting loopholes. But this never should have happened, and I think for everyone at Kink right now, it's about how to stop anything like this from happening again."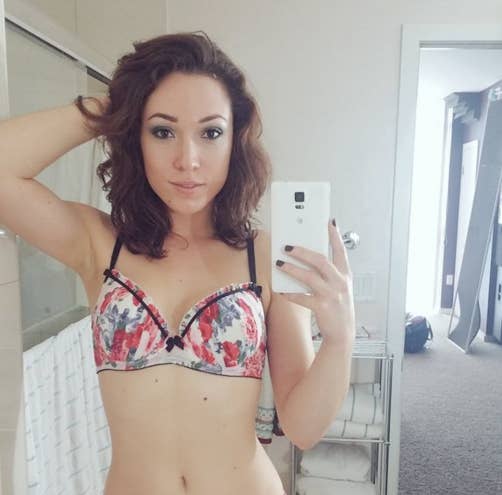 LaBeau's story is similar to one Bonnie Rotten told BuzzFeed News in a phone interview on Tuesday. Rotten, who emphasized that her experiences with Deen were "not the most severe experiences with him," said that she worked with him twice, and both times he went out of his way to make her feel uncomfortable. The first time, around 2012, Rotten said he yelled at her in front of a room full of people about the blow job she was performing on him rather than quietly and politely making a request. It was embarrassing to her and unprofessional of him, she said, and after that, she put him on her no list.
Around 2014, Rotten said she decided to give Deen a second chance. She took it as a bad sign when, she said, he ridiculed her tattoos in the car on the way to the shoot. "It sounds really dumb," she said, but "he's a very belittling guy."
While they were shooting the bondage scene, Rotten said Deen said something to her that she felt was deliberately goading — she could not recall exactly what it was, but she became so angry that she spit on him and knocked off his hat, which was not what she was supposed to do as the submissive in the scene. The shoot was paused, and the director checked if she was OK. Rotten emotionally disengaged and said she just wanted to get the scene over with, while Deen, she recalled, "kind of got more excited — it kind of drove him more to push me throughout the scene." She hasn't worked with him since.
"He doesn't like to be an equal," said Rotten, who regularly works with a rotation around 15 men she feels comfortable with; those men are comfortable with some power shifts occurring during scenes. With Deen, she said, it was different. "He has to be the dominant one at all times," Rotten told BuzzFeed News.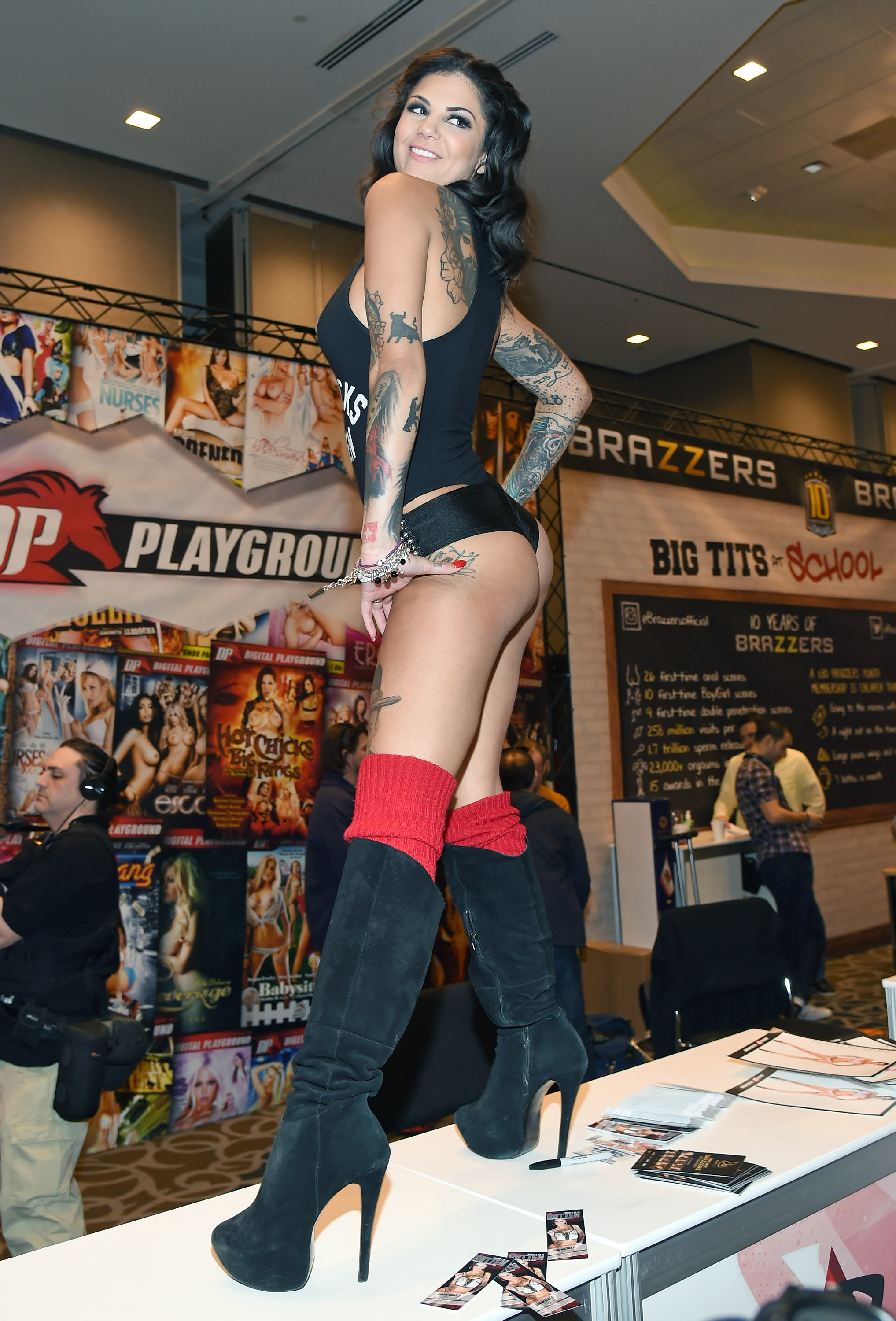 After the second time they worked together, Rotten put Deen back on her no list, but not everyone is in a position to refuse work with someone, she said. LaBeau echoed the latter sentiment: "That's part of the reason I'm a little worried about this interview, because yeah, I worked with him afterwards, because what do you do?" He was, in her words, a "golden boy." LaBeau was surprised by the public attention to the allegations of rape and sexual assault specifically that have emerged since Deen's ex-girlfriend and fellow porn actor Stoya tweeted, "James Deen held me down and fucked me while I said no, stop, used my safeword. | just can't nod and smile when people bring him up anymore."
"The point is, he doesn't just rape — in so many words, he likes to hurt women," LaBeau said. "It's very focused on rape, but it's not just rape."
A representative for Deen did not immediately reply to BuzzFeed News' request for a comment regarding LaBeau's and Rotten's claims. Deen's only response was released via Twitter on Sunday night when he wrote, "I want to assure my friends, fans and colleagues that these allegations are both false and defamatory. I respect women and I know and respect limits both professionally and privately."
LaBeau told BuzzFeed News she wanted to come forward because she believes that porn sets need advocates for the performers — the encounter she had with Deen was part of a systemic problem, where she's seen few clear channels for filing complaints. "I know I'm not the only one, and I know that there's so many other stories like this," LaBeau said.
The behaviors LaBeau and Rotten detailed — while they are not exactly like the rape and outright sexual assault described by other women — fall on a spectrum of allegations of boundary-pushing and manipulation, both on set and off. Along with these allegations against him directly are the ambient allegations against bystanders — directors and production companies — who may have failed in their responsibility to protect performers.
"We take care of our own, but we could do so much more if we had more support from the mainstream," LaBeau said.