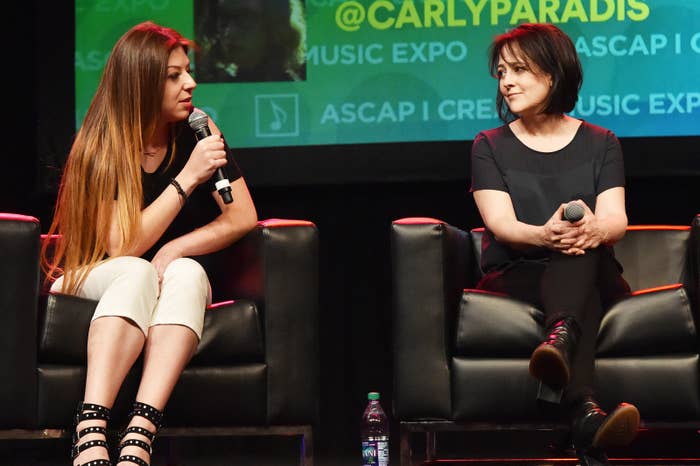 HOLLYWOOD, California — Prominent female movie and television composers are tentatively optimistic for the future in the face of almost unbelievably bad statistics. Of the top 250 films of 2016, for example, 97% did not have a female composer, according to the Center for the Study of Women in Television and Film.

Nonetheless, four female composers — Pinar Toprak, Lesley Barber, Carly Paradis, and Stephanie Economou — said they think the industry is shifting on a panel Friday at the American Society of Composers, Authors, and Publishers Expo. They pointed approvingly to the heightened visibility of some individual female composers as well as both formal and informal networks of women emerging to lift each other up.
They also called on men to start speaking up about the issue alongside them, because gender parity won't happen until men commit to it as well. "It would have been great to have a man on the panel," Barber said. "And broaden the conversation."
Barber, who recently scored the critically beloved Manchester By the Sea, said that organizations like the Alliance for Women Film Composers are critical for raising consciousness. Her own personal high profile, too, is helpful. "Producers and music supervisors and executives are seeing the image of what we look like," Barber said. "They're seeing the image of us at work; they're hearing about our teams and our collaborations; they know that they can trust us with bigger-budget projects. They can see that there's precedent."
Paradis, a London-based composer, said seeing women in the role "empowers women to believe that they can do this kind of job." She then cited the personal support she gets from her own friends in the industry; previously, Paradis didn't know any fellow women composers. Now, "I feel like I'm a part of something that is growing," she said.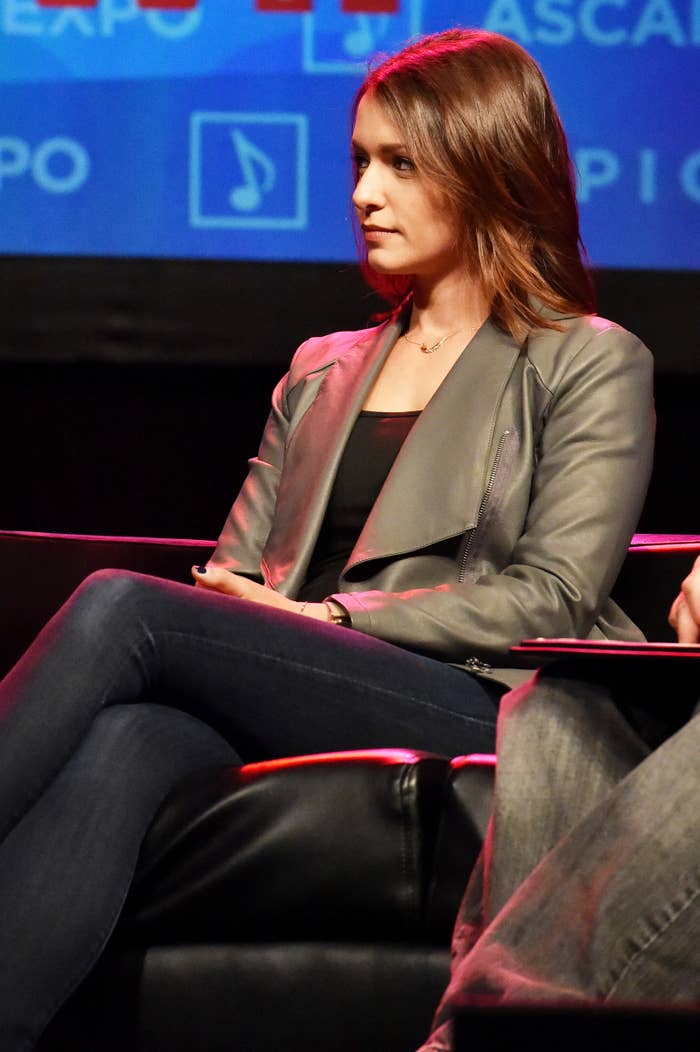 Economou, who works for the composer Harry Gregson-Williams and recently collaborated with him on The Zookeeper's Wife, said, "The line that I hear the most is, 'How come there aren't any female film composers?' A big response to that is ... there's hundreds of women film composers."
She believes progressive men in the field are becoming better allies and are starting to question their assumptions. Several years ago, at an event for composers, Economou met a male peer who turned to her boyfriend and asked who he worked for. She explained that she, not her boyfriend, was the composer. "He just got very silent for a little bit, and he didn't look at me, and he goes, 'I'm so sorry that I assumed that you weren't the composer. I'm not quite sure why I did that,'" she recalled. "I was like, 'What you just realized was the most important thing that you could ever realize.' ... It was so refreshing and wonderful to see someone be like, 'Why is that my gut reaction?'"
Toward the end of the discussion, the moderator, Variety reporter Jon Burlingame, asked a question that was submitted on Twitter by this reporter: "What can male composers do to support female composers?"
"Hire them as writers," Economou jumped in. "Hire them as music editors. Hire them to work for you, to work on films, to get exposure."