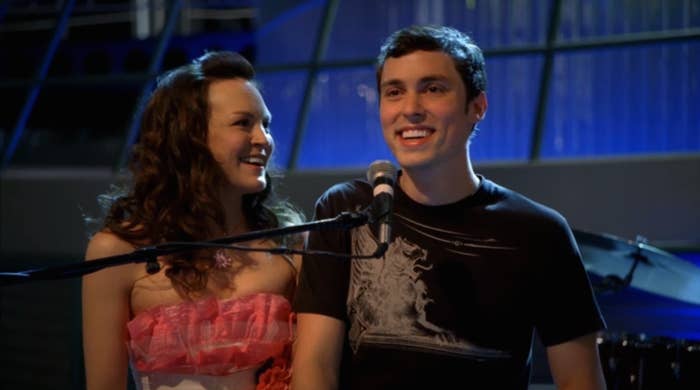 Dr. Lance Sweets had come a long way in his seven years on Bones. John Francis Daley's precocious psychologist entered as a sort of foil to Emily Deschanel's Brennan and David Boreanaz's Booth — he appeared in just a handful of episodes in his first season on the show, with no guarantee that the character would be integrated into the team. By the time of the character's untimely death in the Season 10 premiere, he was not a foil, but a friend — it is now hard to imagine the Jeffersonian without him. Daley talked with BuzzFeed News about some of his character's most memorable moments over the last eight seasons.
1.
Sweets' final words. Season 10, "The Conspiracy in the Corpse."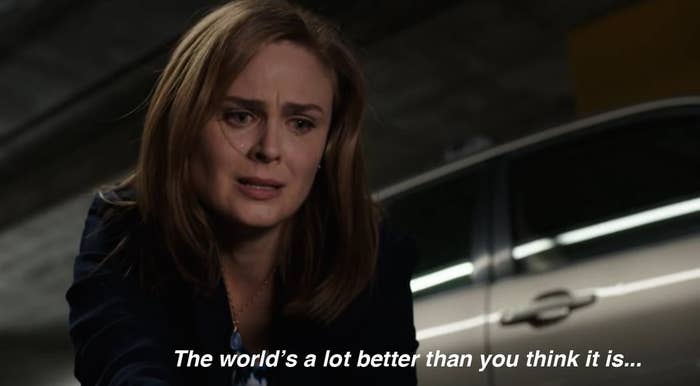 2.
The first scene. Season 3, "The Secret in the Soil."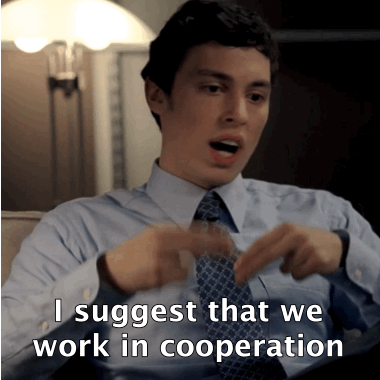 The FBI is evaluating whether Brennan and Booth should continue working together, so they bring in a pipsqueak analyst to work with them. That pipsqueak is Sweets, and both Booth and Brennan are dismissive: Booth because of Sweets' youth, Brennan because of Sweets' "pseudo-science."
"I was very gawky and birdlike," Daley said. He explained that it's often awkward for an actor to find himself working on a show that's already been on the air for several seasons, but that wasn't the case on Bones. "The first scene was with David and Emily in my office. ... They were both really friendly and generous. They welcomed me."
3.
Coaching Brennan on facial expressions. Season 4, "The Bones That Foam."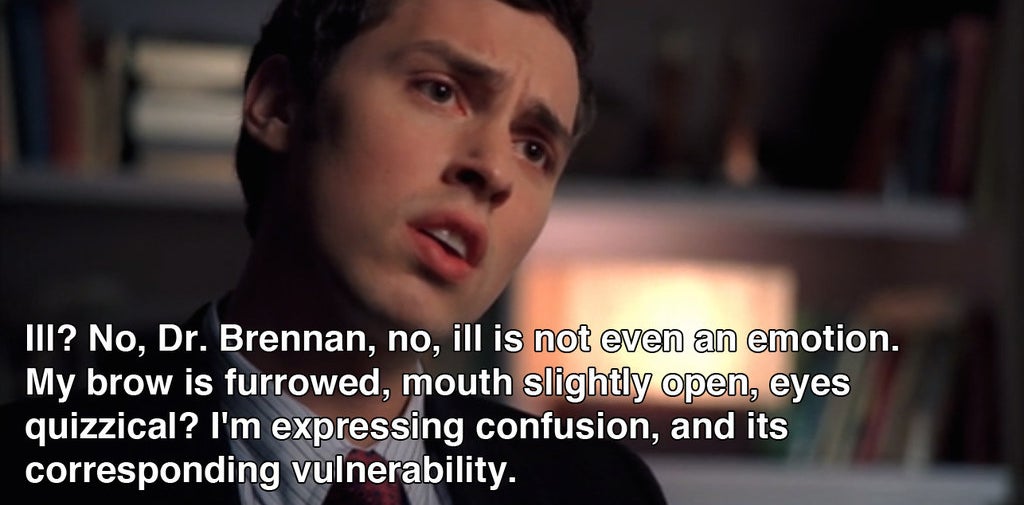 Brennan, who is poor at reading the emotions of others, is getting a private tutorial from Sweets on recognizing facial cues — he mimics expressions and has her guess what he's "feeling."
"I was teaching Brennan how to act more like a human being, and less like a Vulcan," as Daley put it. As one might expect, this is not a test for which she has a natural aptitude. "That was a really fun episode, just the two of us, back and forth."
4.
Sweets being ridiculously good at chess. Season 9, "The Master in the Slop."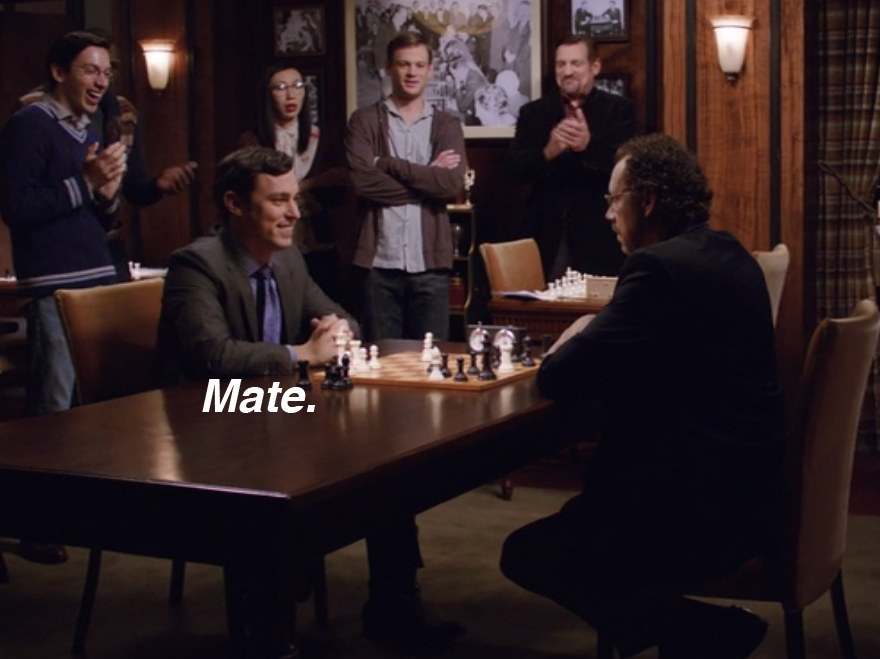 5.
Sweets singing in a band. Season 4, "The End in the Beginning."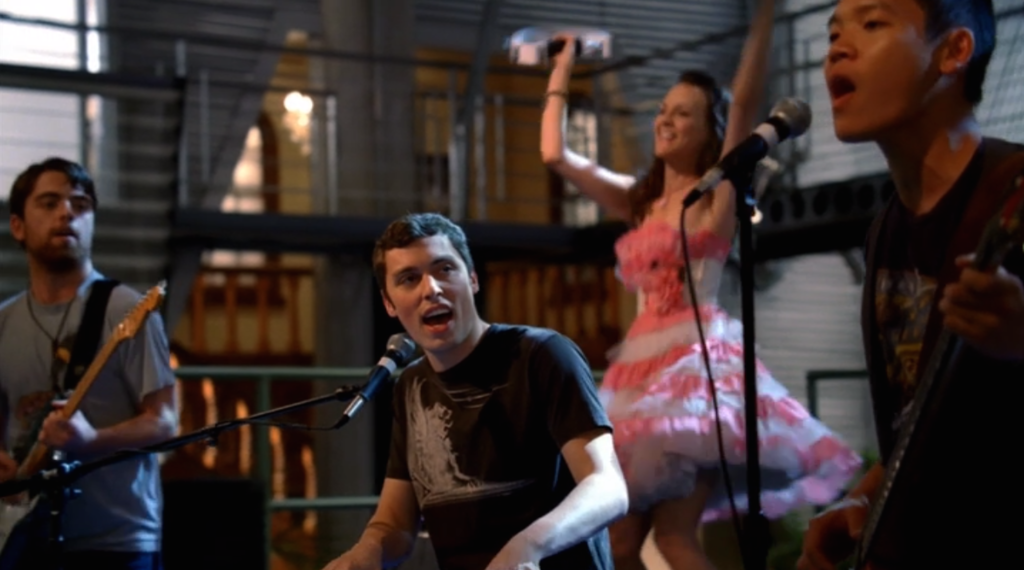 6.
Sweets destroying an apartment with sex. Season 9, "The Drama in the Queen."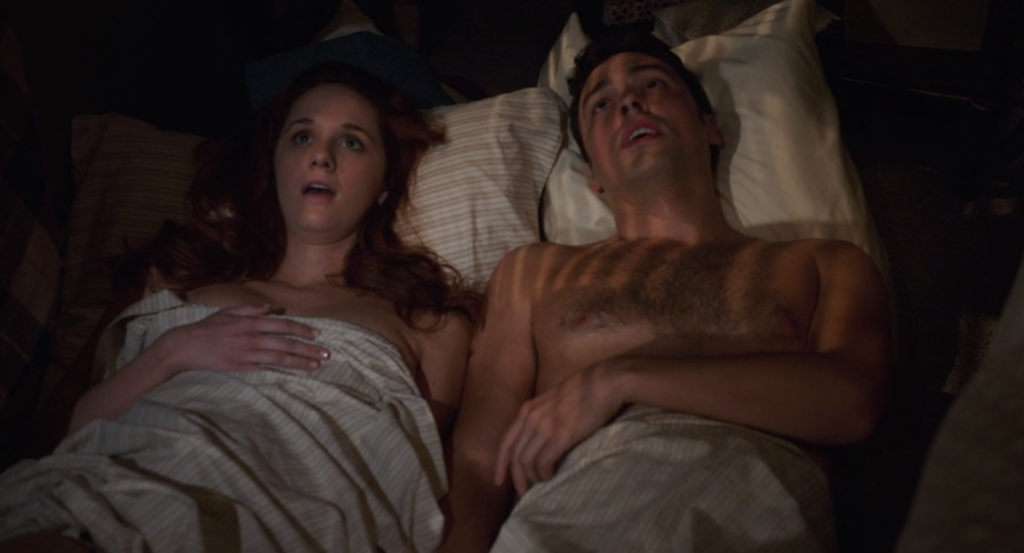 7.
Singing the coconut song to mourn Mr. Nigel-Murray. Season 6, "The Hole in the Heart."
8.
Breakup dance break. Season 8, "The Method in the Madness."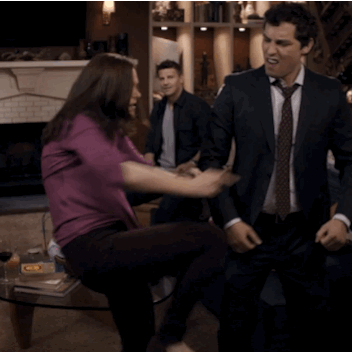 Brennan tells Sweets he can't move on from his breakup with Daisy until he has celebrated being single, and then she puts on T. Rex's "20th Century Boy" and starts grooving. No one can resist those incredibly unsmooth moves, so Sweets starts jerking his limbs around rhythmically too. "We got to be very dorky. It's fun to see Brennan dance, because it's very dorky, and very reminiscent of my style of dancing."
9.
Breakup bowling with Booth and Brennan. Season 3, "The Man in the Mud."
Daley left Bones to focus on writing and directing. He called BuzzFeed News from the set of his feature film directorial debut.