Part of #WhatNow: stories from BuzzFeed News about how far #MeToo has gone and where we go from here.

Read more here

.
Seven years ago, Paula English told police that her husband had destroyed her cellphone, nailed her bedroom door and windows shut with her inside, and then driven her to a secluded area and swung at her with a hammer. He was charged and pleaded guilty to abducting her. They divorced. But English made more money than her ex, and to her shock, he asked for spousal support. She's still forced to send him a check every month.
If her husband had killed her that night, he couldn't have inherited her money under Virginia law. But because she survived — he put the hammer down without bashing her head — there was no law stopping him from filing for alimony. Her attorney quickly settled with his, because going before a judge would have been a gamble for English — the court could have made her to pay a higher amount. Under the settlement, English was ordered to pay the man she thought was going to murder her $1,000 a month. When she found out, "I couldn't speak for the longest time," English said. She walked out of the courthouse, got into her car, and screamed.
Divorce law varies from state to state, and there are no federal guidelines on how domestic violence should affect a settlement. Mostly these battles play out in private, but occasionally, a sensational story forces the issue into the public eye. It happened in 2011, after California financial adviser Crystal Harris was ordered to pay spousal support to the estranged husband awaiting trial for sexually assaulting her, and when she was ordered after his conviction to pay his legal fees for the divorce. It happened in 2000, when New York investment executive Theresa Havell was ordered to pay $215,000 to the defense attorneys for her ex-husband, who pleaded guilty to assault after he beat her with a steel barbell and told one of their daughters, "I've killed Mom." It happened in 1995, after Barbara Bentley's attorney said she'd have to negotiate a settlement favorable to the former spouse convicted of trying to kill her in 1991.
These women reported their husbands to the police and left them. And while they saw during criminal proceedings that a husband could be held accountable for violence against his wife, they saw something different in family court. They found out that when they'd said "I do," they'd agreed to financially support their husbands, even if their husbands raped them, beat them up, or tried to kill them.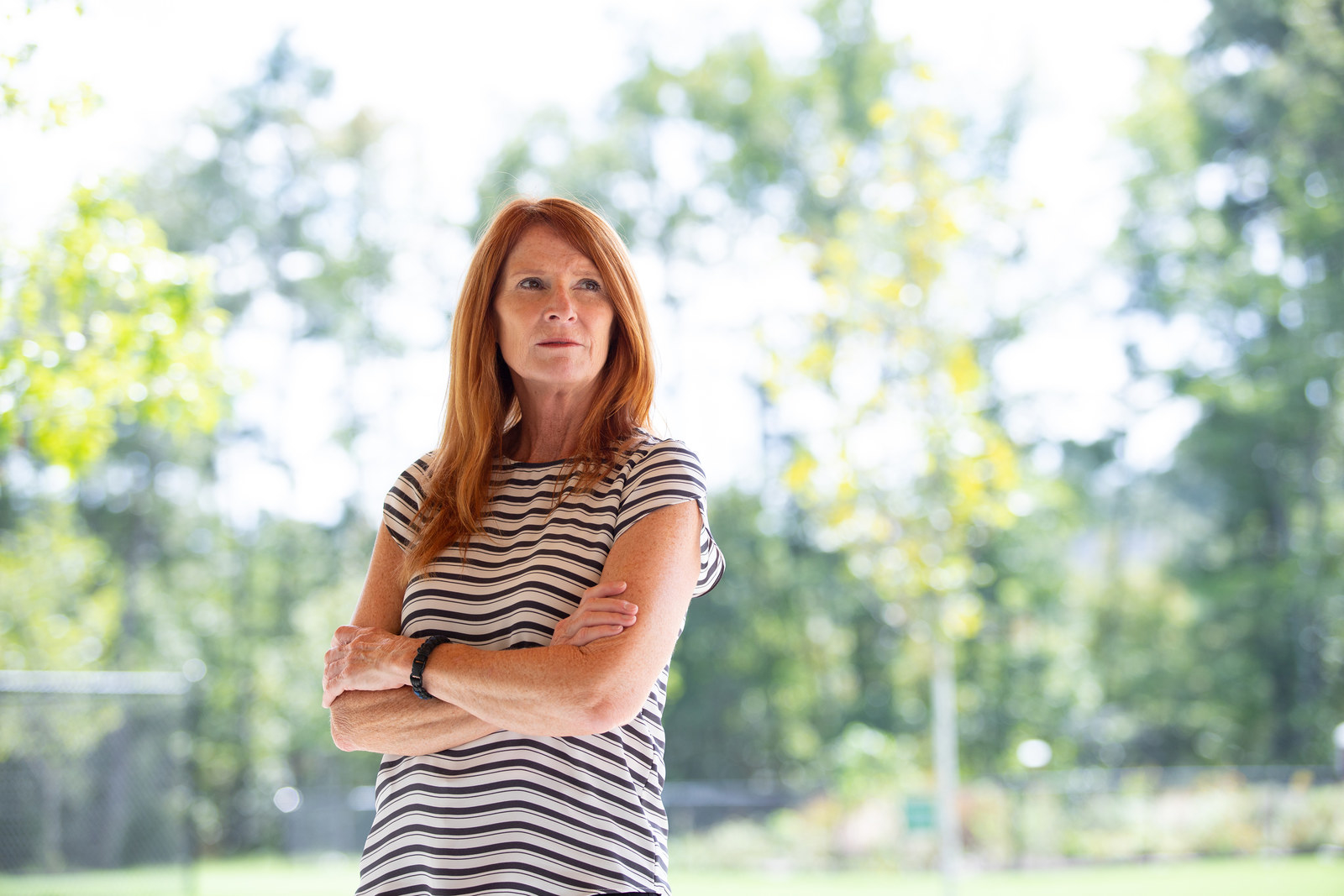 Since October 2017, the vast majority of people speaking out in the #MeToo movement have implicated work colleagues and bosses. Even personal stories have come out in the context of men's professional status: Psychology professor Christine Blasey Ford testified before the Senate Judiciary Committee that Supreme Court nominee Brett Kavanaugh sexually assaulted her when they were teenagers; Kavanaugh denied the claims. The movement hasn't answered the thornier questions of how abuse allegations are handled in the home. It has yet to address the financial cost of abuse to victims, or what reparations might look like. Those are some of the questions driving #WhatNow, a BuzzFeed News series launching this month and spanning our national, arts and entertainment, culture, and breaking news teams. When it comes to the price of domestic violence, divorce courts are free to make the victims — almost always women — pay up.
English was ordered to pay the man she thought was going to murder her $1,000 a month.
That the legal system requires some people to pay their abusers is, for New Jersey Assemblywoman Gabriela Mosquera, "jaw-dropping." Five years ago, after hearing about a constituent's divorce from her abuser, the Democrat proposed a bill that would ban courts from awarding alimony to ex-spouses convicted of domestic violence, from felony sexual assault to stalking. The proposed legislation has been stalled ever since in the Assembly Judiciary Committee, with attorneys warning that it could lead to false claims of marital abuse by ex-spouses trying to avoid paying alimony. But she still thinks about that constituent. "She endured many, many years of abuse during their marriage," Mosquera said. The fact that she had to pay her abuser "didn't make any sense."
Some states instruct judges to consider "misconduct" or family violence in divorce proceedings, but only one state — California — expressly forbids judges from ordering victims of spousal sexual assault to pay alimony and attorneys' fees to their abusers. California and New Jersey are the only states that ban alimony to an ex-spouse convicted of attempted murder. Although the bills seem like an easy political win, they can have a tough time passing, in part because it's unclear how many victims are affected. Even those who are willing to tell their local politicians about the most intimate and painful details of their marriages may not feel comfortable testifying publicly. English kept the details of her own marital abuse private for years and only went public when she spoke to BuzzFeed News for this story.
The few high-profile cases expose a troubling oversight in the law that shows how abusers can harness the courts to further exploit their spouses.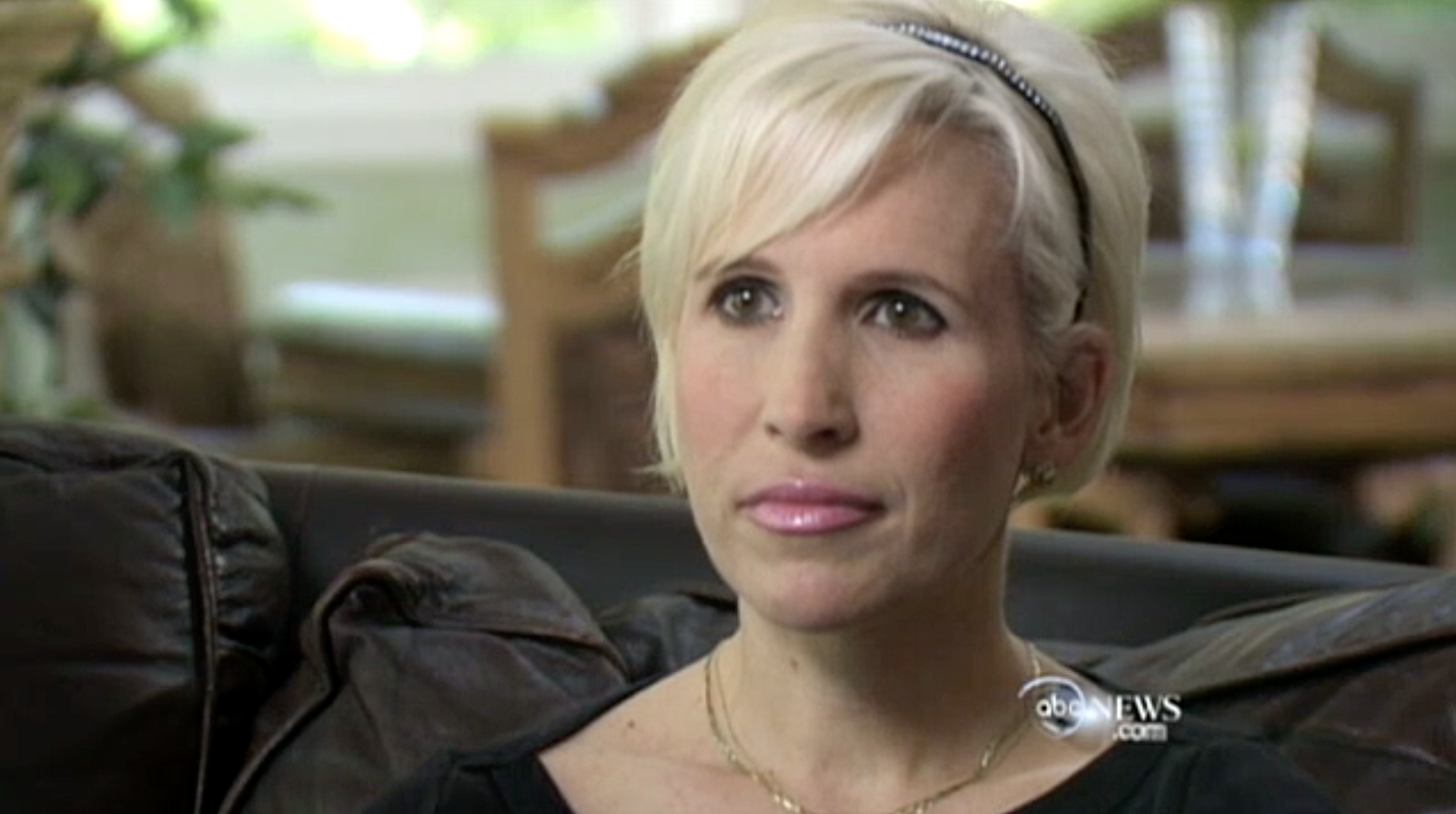 Harris, now 45, was married for 12 years. Her life was planned out just so: She waited to have children until the timing was ideal, and then she went back to the high-stress job she loved while her husband stayed home to care for their two sons. Harris always made sure she knew her local politicians, and she saw herself as a problem-solver. The violence began in 1998, two years into their marriage, but it wasn't constant, and she kept it a secret. "I had this image of having it all together, all the time," she told BuzzFeed News. "I can't have a marriage that's horrible. No. That's not me, that's not who I am."

Her husband was convicted of misdemeanor battery and ordered to attend a domestic violence program in 1998, and for years after that, their relationship was violence free. But according to a probation officer's report, Harris thought her husband began to change after his father died in 2005. Their problems escalated in the summer of 2007. During one fight, she called 911 after he allegedly pushed her head into the floor and kicked her, but she didn't press charges in part because she knew how expensive legal and other fees would be.
She contacted police again on April 1, 2008. A transcript of the 911 call shows that Harris told the operator that her husband had choked her and raped her that night and that he'd repeatedly threatened her. "About six months ago, he found this new little tool of telling me, you know, 'this ends now, if you, if you ever call [the police] again, I'm gonna kill you,'" she said during the call, made as she hid in bushes after fleeing the couple's home. Harris also told the operator that this wasn't the first time her husband had raped her. She said she hadn't reported a sexual assault four days earlier because he'd threatened to kill her if she did. "I believed him," she said during the 911 call.
Harris told BuzzFeed News that she hadn't left her husband sooner because she wanted to protect their two sons. The abuse had gotten so bad, Harris said, that she'd been keeping a tape recorder handy so that when she did leave him, she'd have evidence of the death threats. She was not anticipating a sexual assault, which is what she caught on the recorder.
In the recording, she pleads, "I don't want to be raped," and her husband tells her, "I'll go get a knife downstairs if I fucking have to."
"How can you say there should be no spousal support without being sexist?"
But once he was arrested that night, everything shifted for Harris. "I just decided to own it," she said. And she expected that the three felony charges against her husband would put the divorce court on her side. Instead, Judge Gregory Pollack asked her attorney, "How can you say there should be no spousal support without being sexist?" The next year, after her husband was convicted of forcing oral sex on her and sentenced to six years in prison, Pollack told her that her ex's legal fees were nonetheless "at least in part, your obligation, having been in a long-term marriage where you're making $120,000 a year and he's making zero." Baffled by the judge's reasoning, she resolved to change the law.
Her local assembly member recommended that she meet with then–assembly member Toni Atkins, a Democrat from San Diego. Atkins agreed to sponsor a bill. The fact that a rape victim was forced to write checks to her rapist, the lawmaker said, "just seemed illogical."
But not everyone agrees. Over the last 50 years, divorce law in the US has changed dramatically, with the purported aim of making it easier to dissolve a marriage and get a fresh start. Every state now has some version of "no-fault divorce," which does not require one spouse to accuse the other of wrongdoing to end a marriage. It wouldn't make sense to grant no-fault divorces and then consider fault when making alimony decisions, critics of the bills say.
Before no-fault divorce took hold in the US in the 1970s, courts technically couldn't grant a divorce unless one "innocent" spouse demanded a divorce from a "guilty" spouse and proved misconduct such as adultery or cruelty. It led to contentious divorces or — in some of the most amicable scenarios — divorces where the husband falsely admitted to adultery so the couple could save face and end their marriage with relative ease.
In 1969, California pioneered "no-fault" divorce, a reform movement that historian Suzanne Kahn said was led by attorneys and judges fed up with the complicated and collusion-filled process of proving wrongdoing in fault-based divorces. But no-fault can leave family court judges muddling through how much weight to give to family violence in proceedings that, in theory, shouldn't mention wrongdoing at all.
Because of Harris's activism, California is the only state with a clear law prohibiting an award of alimony or attorneys' fees from a victim of spousal sexual assault to the convicted perpetrator. Atkins' legislation, which passed in 2012, doesn't cover the full range of domestic violence convictions, like the long-stalled New Jersey bill would. Atkins kept it narrower. "We already had enough opposition," she said.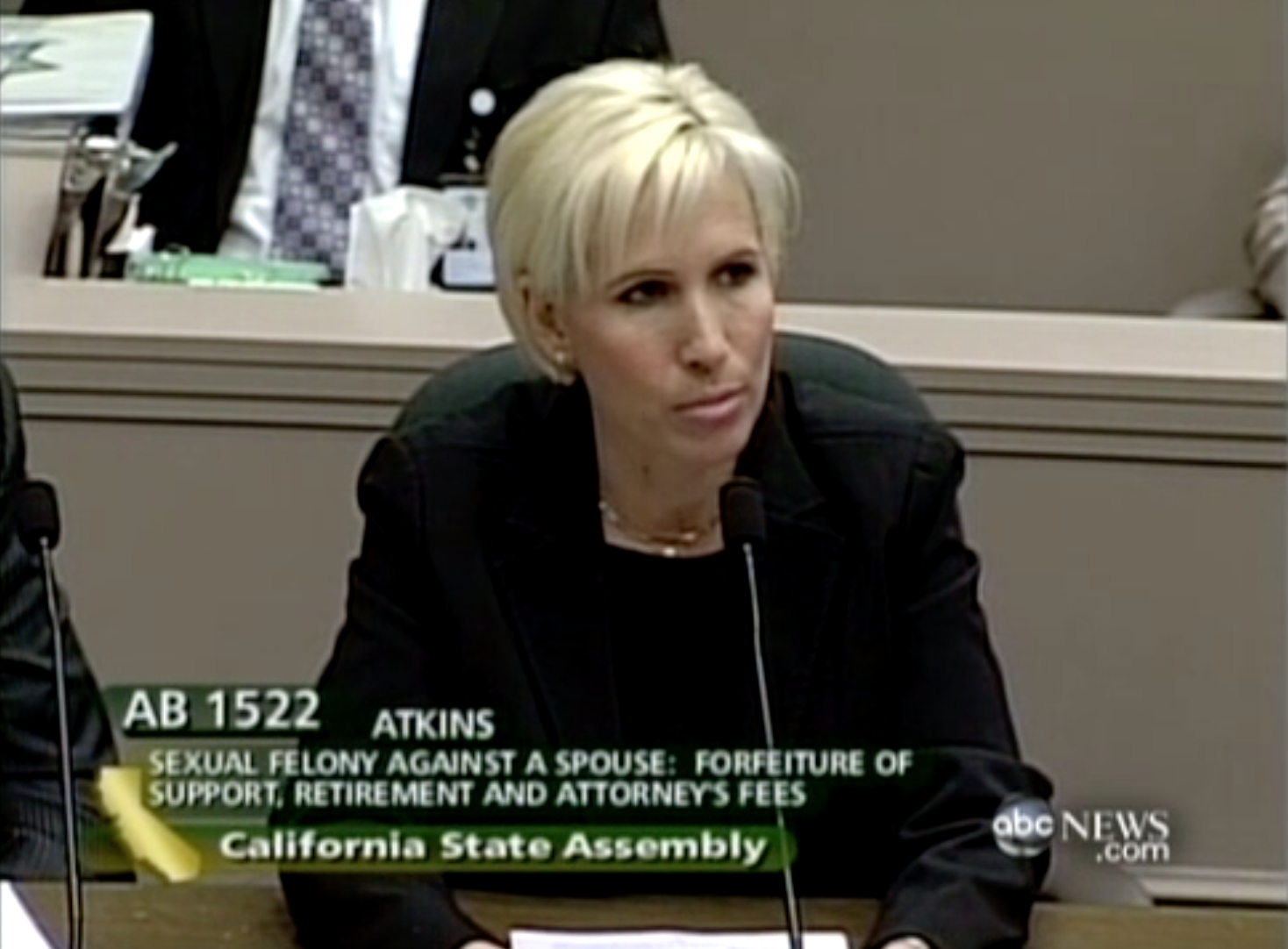 But Harris was disappointed that it didn't go further: "I was thinking, boy, so just cause you're raped, that's special over being beaten at a felony level?"
The New Jersey bill, which Mosquera reintroduced in January for the fourth time, hasn't had a hearing yet.
In California, opponents of the bill argued that spousal support and attorneys' fees in divorce cases should remain at the court's discretion no matter what had happened during the marriage.
In Virginia, English, now 54, found herself facing similar arguments. Encouraged by members of her domestic violence support group, English had gone to Republican Chris Peace for help changing the law. "A family was destroyed," she said. "Something good had to come from it." She'd never spoken to a legislator before and didn't know much about the process, but she agreed to testify on behalf of the bill, thinking that putting a face to the problem would sway politicians. In the few minutes she had to speak at the subcommittee meeting, she emphasized that nobody should have to pay money to their abuser.
"I was just never prepared for the fact that they don't consider the reason for the dissolution of marriage, that no one cared to hear why I filed for divorce," English said. Her husband was given 20 years of probation in addition to a 10-year sentence, but more than nine years were suspended. He was incarcerated for less than a year.
But the delegates weren't convinced by her story. The first piece of legislation Peace tried to pass would have banned alimony awards from victims to spouses convicted of domestic violence. Opponents argued that it would be unfair to spouses convicted of relatively minor offenses, Peace said, and the bill died in committee. He rewrote the bill, this time requiring Virginia judges to consider the grounds for divorce before determining a spousal support award. It passed in 2016.
"The notion that a wrongdoer would profit from his wrongdoing — his or her wrongdoing — just seemed to me to be insult to injury," Peace said.
"The man threatened to kill her and leave her body in a ditch."
But allowing judges to consider grave misconduct in deciding alimony won't always stop them from ordering a victim to pay support to an abusive ex. New Jersey law states that courts can consider "bad acts" in making alimony awards, yet Springfield divorce attorney Elsie Valera said that in 2017, a judge ordered her client, who was the primary wage-earner, to pay spousal support to her ex-husband, the subject of a restraining order after years of brutal abuse. It was purely because of the husband's financial need, Valera said. "I was shocked." She called the spousal support payments "a ransom" to get her client out of the marriage.
Judge Pollack, who declined to be interviewed for this story, ordered Harris to pay spousal support while acknowledging her husband's documented history of domestic violence, including the sexual assault case and the 1998 misdemeanor battery conviction. Because of her ex-husband's record, he said, he only ordered Harris to send $1,000 a month to him — minus $60 that he was supposed to pay her for monthly child support — bringing her total to $940. Based on their relative incomes, with Harris making more than $100,000 a year and her husband making a few hundred dollars a month as a cab driver, Pollack said he could have ordered her to pay more.
Pollack brought up gender equity in his decision. "I've got to think that if the genders were switched," the judge said in court, "and we had a man who was making $134,000 a year when we have a stay-at-home mom who's now driving a cab for $400, if I ordered no spousal support, people would be kicking and screaming."
Harris's attorney Michaela Curran replied, "The man threatened to kill her and leave her body in a ditch."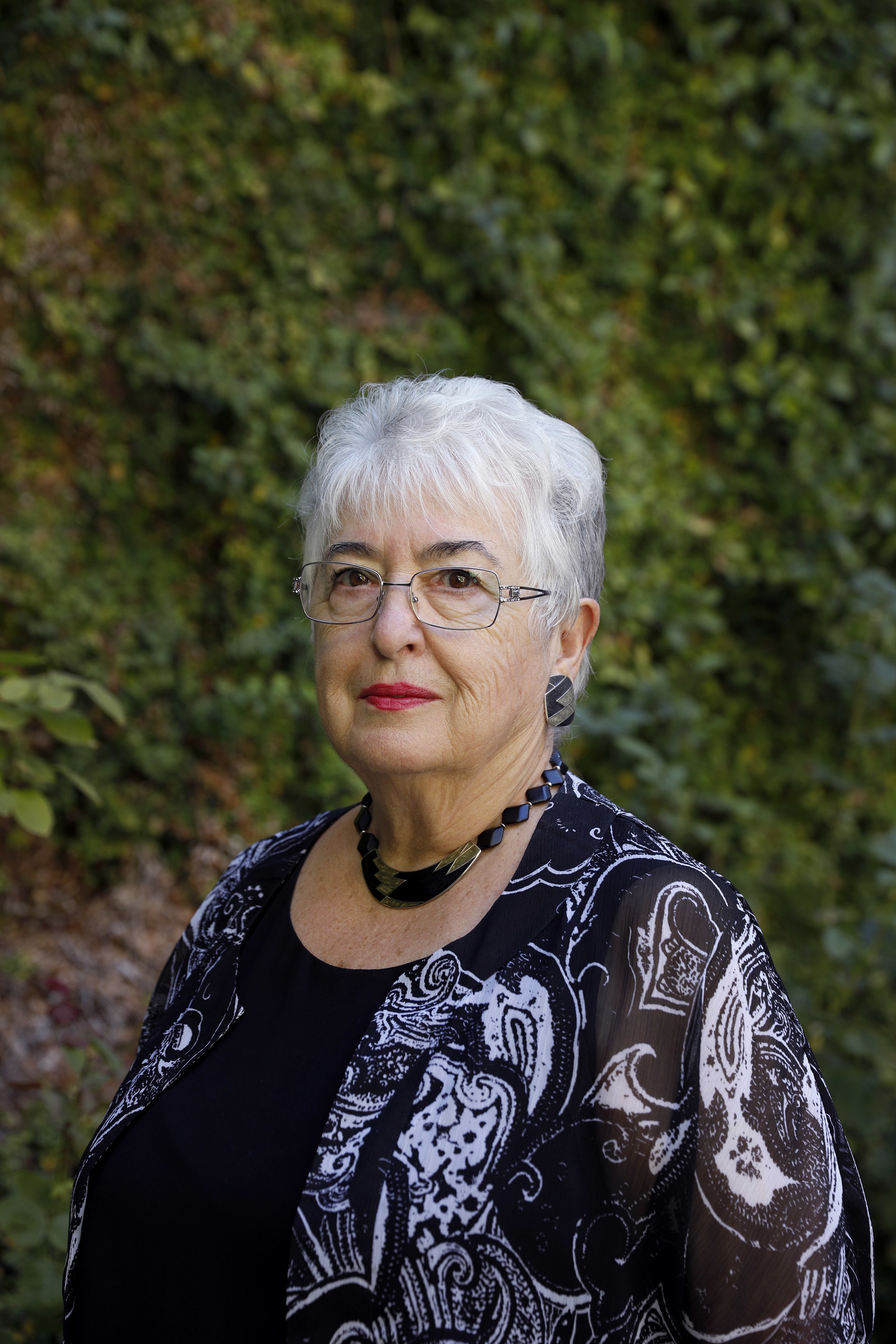 When Harris went to the state capitol to change the law, she was continuing a fight Barbara Bentley had started in the 1990s. In 1995, Bentley got legislation passed in California to protect survivors of attempted murder from paying alimony to a spouse convicted of trying to kill them. Bentley, who worked for a chemical company, left her husband after one incident of spousal violence — he'd tried to suffocate her with an ether-soaked cloth, she told police. He was convicted of attempted murder in 1991. She made monthly spousal support payments until his death in 1996.

It took Bentley more than a year and a half to find a politician to sponsor a bill to save others from going through the same thing. Methodical then and now, the 73-year-old has kept binders full of documents from her quest, labeled "One Person Can Make a Difference." One letter she received from an assembly member said he wouldn't want to sponsor it because, much like Virginia lawmakers would say two decades later, "we learned that such a change in the law would be a major departure from California's long-standing history as a no-fault divorce state."
"Why should my husband profit just because I didn't die?"
When Bentley finally did find a sponsor, and the bill was before the legislature, she started sending letters to lawmakers' offices "with the picture of my beaten-up face" taken shortly after her then-husband's attack. In one such letter that Bentley has saved since April 1995, she wrote that the bill was "necessary because it financially protects the victims of spousal attempted murder. … Why should my husband profit just because I didn't die?"
Bentley, English, and Harris all view the payments to their ex-husbands as another form of abuse — this one enabled by the courts. In order to get their legislation through in California, Bentley and Harris became the visible proponents of their respective bills. "I was willing and able to go public, knowing that I have to be the face of this," Harris said. "They need to know that it's not just an abstract thing. They need to know, this happened. This happened to her. And she's right here."
And Bentley, 17 years after she first testified in the state capitol, joined Harris in Sacramento in 2012 to continue the work she started. "This terrible thing happened to her, and there's something that I could do to help her," she told BuzzFeed News. She stepped up to the microphone before the Assembly Judiciary Committee. "My name is Barbara Bentley. I'm a survivor of domestic violence," she said. Her memories were still painful all those years later, and she had to pause to keep herself from crying.
Harris was glad Bentley was there. The precedent Bentley set made it easier to pass this new, broader law. And when Bentley looked through her old letters to lawmakers, "I had an OMG moment," she said. "I had wanted to extend the law to include victims of felony abuse and felony spousal rape many years before Crystal was involved in amending my law. If opposition had not been so strong in 1995, I possibly could have had a law in place that would have helped her from the onset."
English, however, testified alone. When she started rallying for the bill, she asked reporters to keep her anonymous. "A lot of people who have met me don't even know that I went through any of this," she said, and she's proud that she hasn't let the violence define her. She still writes out the check to her ex-husband every month. "It puts me in a funk for a little bit. Then I pick myself up by my bootstraps and get going." She's never spoken to Harris or Bentley. But on the other side of the country, she'd adopted the same resolution: "I don't want this to happen to anybody else," she said. ●

A year after #MeToo became a household term, BuzzFeed News is bringing you stories about how far we've come, who's been left out, and where we go from here.

Read more here

.