"8 Minutes" Wanted To Help A Certain Kind Of Sex Worker, Sources Say
People who met with the production team behind the sex worker intervention show before filming began say they may have expected trafficking victims, as opposed to the independent sex workers they found.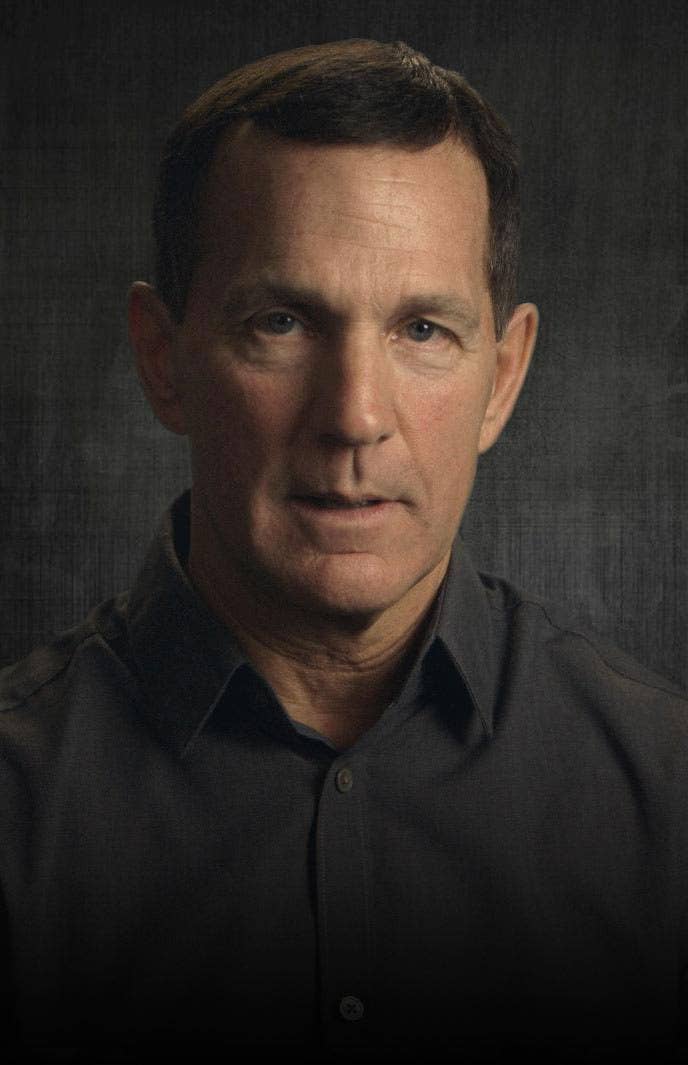 Three women from anti-trafficking organizations who met with the production team of 8 Minutes, A&E's sex worker intervention show, say they believed the show intended to focus on trafficking victims. However, two of these Houston-based women said that at the time of their meeting, members of the production did not seem prepared to help trafficking victims, nor did they seem prepared to help the people their cameras would ultimately encounter: A vast majority of the women filmed for the show were independent sex workers, not trafficking victims, two people who worked for the show said.
Members of the Relativity production team were contacting and meeting with local resources in November; they were shooting by mid-December.
"In terms of the show in general, it seemed like they were in the midst of planning," said Misa Nguyen, who was present at the production's Nov. 18 meeting with United Against Human Trafficking. "It didn't seem like they were ready to go out and shoot that week."
Maria Trujillo, who was the executive director of UAHT (formerly Houston Rescue and Restore Coalition), said that at the November meeting the show's star, Kevin Brown, and members of the production told her 8 Minutes would be focusing on victims of human trafficking. Her then-colleague, Nguyen, UAHT's director of programs, said the same thing: "They said, 'This is a show about human trafficking,'" Nguyen told BuzzFeed News on the phone.
Executive producer Tom Forman tweeted a similar statement in late December, when filming was already underway. The show was "about those that don't get to choose," he wrote to Miss Yevgeniya. The show had already filmed sex workers Kamylla and Mya earlier that month, the women said: They, like the three other sex workers interviewed by BuzzFeed News, said they are not victims of human trafficking.
Although the show seemed to be focusing its preparations on trafficking victims and not the independent sex workers it would eventually encounter, the production may nonetheless have been unprepared to meet even the trafficking victims it was anticipating. Trujillo, who is now the human trafficking program manager at the Colorado Department of Public Safety, said she informed the production that it often takes several interviews to build enough trust with a trafficking victim to actually get them to even say they were trafficked. The very format of the show — in which Brown convinces a woman to leave "the life" in a short amount of time — did not take into account established procedures for dealing with trafficking victims, she said.
Trujillo told BuzzFeed News that it usually takes three to six interviews for trust to build between a trafficking victim and a law enforcement agent before the victim begins telling "kernels of truth." This is consistent with the federal stance: Robert Moossy, the former director of the Human Trafficking Prosecution Unit at the U.S. Department of Justice, wrote, "Obtaining truthful statements [from victims of sex trafficking] will often involve multiple interviews over weeks or months, as the victim begins to recover from her trauma."
Nevertheless, the members of the production were not deterred from trying to make a show about trafficking victims. "Pastor Kevin, the producers, seemed pretty confident that this would be a possibility," Nguyen said. "I walked away with the impression that they would keep trying until they got enough footage." Brown himself does have a history of persistence, though it has not necessarily led to significant success. The 2013 Los Angeles Times story that allegedly inspired the show stated that Greg Reese, Brown's former partner, had attempted to intervene with 60 women by October 2012: None of them accepted his help. A former associate of Brown's estimated that a minuscule proportion of the women his religious organization offered to help accepted the offer: about 4%, the source said.
In his pre-Relativity days, Brown would give women the number to a national hotline to help them quit sex work; episodes of 8 Minutes were not fully explicit about who would be helping the women in Houston leave "the life" and how. Kamylla said she thought the production would help her out of poverty "like Oprah" — she said she was driven further into poverty because she stopped doing sex work for several weeks after filming in anticipation of the show's assistance. Mya said she agreed to be in a broadcast without blurring her face because the production offered her $250 to $350 extra for it. "I needed the money," she told BuzzFeed News. "And they knew I needed it."
The founder and president of Rescue Houston, which provided volunteers to the show, said she also believed that the production was most focused on trafficking victims. She said when she first spoke with the production team — on the phone in November — they were planning to refer women to the YMCA's trafficking program. A spokesperson at the Houston YMCA wrote in an email, "We did meet with them, and referred them to other local resources in the meeting," which took place in November. The YMCA did not comment further on the specifics of the meeting.
"Where that disconnect happened was, the YMCA, they can only handle those women who are by legal definition trafficked," Rescue Houston's president said. The show gave out Rescue Houston's 24/7 "helpline" number to women who were filmed, in part to compensate for this: According to its mission statement, Rescue Houston helps connect all "victims...of sexual exploitation" to services, not just trafficking victims. Kathryn Griffin, who runs rehabilitation programming for sex workers in Harris County, was another person the show referred to whose scope includes all sex workers, not just those who, as Forman phrased it, "don't get to choose." Griffin told BuzzFeed News she recalled being first contacted by the production around September or October. Kamylla, because she was not forced into sex work, has struggled to find resources to help her; through the nonprofit organization the Cupcake Girls, she is now raising money for an attorney to fight a prostitution charge.
"There's a big sea of women who work in the sex industry, and within that sea, there's a percentage of them who are in fact victims of trafficking," Trujillo said.
Nguyen added, "That's definitely something that we try to address and clarify: Hey, there's a difference between those who are in prostitution and those who are forced into prostitution."
However, the difference between independent sex workers and people who are being trafficked is apparently murky to Brown. In an interview on YouTube, he described becoming a deeply religious person in the space of a single breath in the early '90s: "I had this immediate love for people that I used to hate, like parolees and prostitutes," he said. "Of course now I understand they're victims of human trafficking."
Relativity declined to comment on this story, and A&E did not respond to a request for comment. But executive producer Forman did appear to allude to the allegations on Twitter on May 21: Shortly after BuzzFeed News published a story on some of the resources the reality series referred women to, Forman tweeted an image from a Pew Research Center study on news sources, without directly addressing any of the allegations of the five women who told BuzzFeed News the show lied to them.
Additionally, Nguyen said that at the time of the November meeting with the production team, she and Trujillo were assured that the faces of the women on the show would be blurred. In late December, Forman told Miss Yevgeniya in a tweet that the production would be "obscuring identities and pitching voices for all." Nguyen was surprised to read that the show had not, in fact, blurred all the women's faces — Jazzy, a sex worker who was in one of the episodes that aired, told BuzzFeed News that the production ignored her request that her face be blurred, while Gina, whose face was also broadcast, said she assumed her face would be blurred. Jazzy said her pimp essentially fired her after her face appeared on TV.
Trujillo, who teaches law enforcement officers how to interview potential trafficking victims, said she tells the people she trains, "Never lie, and never promise anything you can't deliver."
After this post was published, Forman declined BuzzFeed News' request for comment.