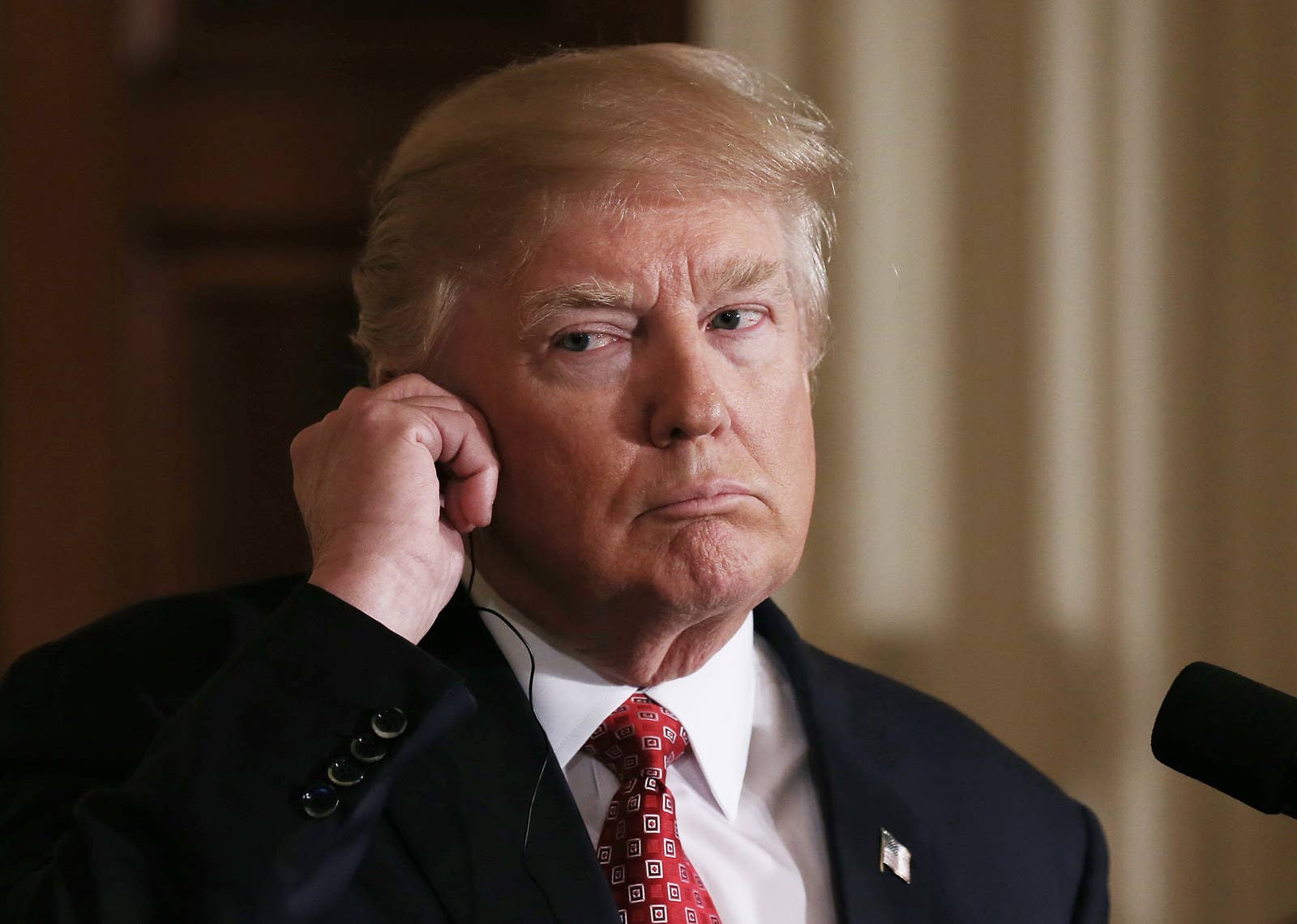 President Donald Trump has rattled the political and national security establishment by doubling down on his accusation that former president Barack Obama wiretapped Trump Tower during the presidential campaign. So far, no evidence has emerged to support his claim.

But telephone eavesdropping and video surveillance have indeed long taken place at Trump properties — it's just that they were conducted by Trump's own team.
At his private club at Mar-a Lago, as BuzzFeed News revealed last June, Trump listened in on employee phone calls using a special switchboard that was installed in his bedroom and was connected to every phone line in the estate. The Trump Organization employs a "director of surveillance," Matt Calamari, son of Trump's longtime bodyguard. Inside Trump's house near Washington, DC, where guests would sometimes stay, an extensive video surveillance system was monitored by Trump security personnel in New York. A surveillance company said that in public areas of the Trump National Doral resort, it installed video cameras to blend in with the décor by looking like smoke detectors.
None of the surveillance appears to be illegal, though some employees found it disconcerting. At Mar-a-Lago, one former employee told BuzzFeed News of an incident when a staff member was on the phone with a club member. During the phone call, Trump called the staff member on another line to weigh in on the very issue that was being discussed. "There is no other way you could know what that conversation was about unless you were eavesdropping," this source said. At the Trump National Golf Club, where Trump has a home about a 45-minute drive from the White House, two former employees said the surveillance cameras were monitored so intently that workers would occasionally get called by security in New York if they were in an unexpected place.

When the BuzzFeed News stories about Mar-a-Lago and the National Golf Club were published last year, Trump spokespeople called them "untrue."
Trump himself has claimed that he possesses information on the personal lives of his hotel guests. In a little-noticed passage in his 2000 book The America We Deserve, Trump wrote that he knew of at least one conservative senator who had "spent more than a few nights with his twenty-something girlfriend at a hotel I own." He also wrote that a married conservative columnist "brought his girlfriend to my resorts for the weekend."
Trump did not disclose the identity of the senator or the columnist, nor did he explain how he knew of the affairs. Trump's own definition of surveillance appears to be expansive. Pressed by Fox News host Tucker Carlson on his accusation that Obama had wiretapped Trump Tower, the president responded that "wiretapping is pretty old-fashioned stuff, but that really covers surveillance and many other things." His senior adviser Kellyanne Conway told the New Jersey Bergen Record, "There are many ways to surveil each other now," including "microwaves that turn into cameras."
At Trump's hotel in New York, collecting information about guests was routine, said two former managers there who asked not to be identified, because they had signed strict nondisclosure agreements. Both said the hotel maintained two computer files on guests. "There is a guest preference file," one said, "and there is a guest incident file."
The guest preference file, this manager explained, included innocuous information such as what food, wine, or flowers the guest ordered. "Anything we can collect data about a guest, to make the next stay better, that will be recorded," he said. "Even if you call and you want a medium-rare burger, I will put that in the file." This kind of information collection is standard for elite hotels, he said.
The guest incident file was very different, both managers said. This file was used to gather information on disturbances or anything illegal, and it was handled by the hotel's security detail rather than by front-desk staff. "They have a completely different log system," said one of the managers, a setup he said was true for many big hotels. The other manager said that if there was an incident in a guest room, then, "Everything that was found in the room, everything, gets logged. Security is the one that comes in and does the report and has the possession of that."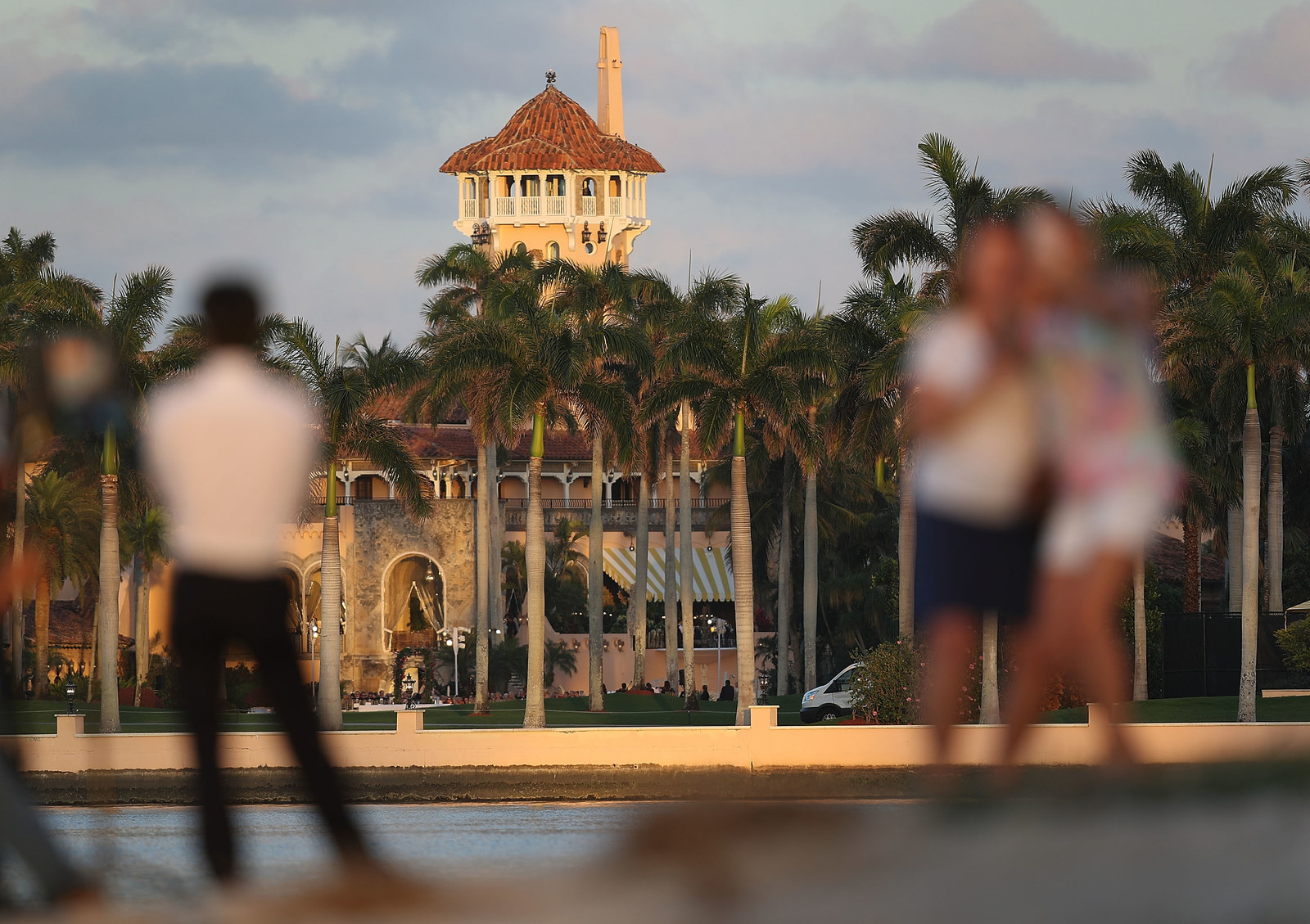 "Everything is recorded and everything can be obtained," this manager continued. "And if they want to share it with the Trump Organization they could."
Trump has made it clear he is familiar with concealed camera technology that can be "so small" that they are all but invisible. At a press conference before his inauguration he fielded a question about claims that the Russian intelligence service secretly taped him in a hotel room in Moscow and said he warns his staff about hidden cameras.
"I always tell them, anywhere, if I'm leaving this country be very careful, because in your hotel rooms, and no matter where you go, you're going to probably have cameras. I'm not referring just to Russia, but I would certainly put them in that category. And number one I hope you're going to be good anyway. But in those rooms you have cameras in the strangest places. Cameras that are so small, modern technology … You can't see them and you won't know. You better be careful or you will be watching yourself on nightly television."
For at least a dozen of Trump's properties — including Mar-a-Lago, now known as the winter White House — American Integrated Security Group has installed cameras and servers, the company said. In a marketing brochure, AISG touted its work at the Trump National Doral Resort & Spa. In the first phase alone, the company said, it installed "over 100 cameras", and another 50 in phase three. The Trump Doral's security team "likes the low profile cameras that look like smoke detectors," the brochure states. Some of the cameras, including those used for license-plate recognition, have high resolution, according to the pamphlet, and the servers can save video for 30 days.
On Thursday, a company official, who asked not to be named, declined to comment and referred calls to the Trump Organization. In September, an AISG official, who also did not want to be named, said, "The coverage is regular security and employee monitoring. They want to watch their employees."
Neither the Trump Organization or the president's press office responded to requests to comment. Calamari, the company's director of surveillance, also declined to comment, referring a reporter to the Trump Organization.
If you have stayed at a Trump property, tell us your story by emailing trump@buzzfeed.com. And if you'd like to give us a confidential tip, you can learn how to do that at tips.buzzfeed.com.

Outside Your Bubble is a BuzzFeed News effort to bring you a diversity of thought and opinion from around the internet. If you don't see your viewpoint represented, contact the curator at bubble@buzzfeed.com. Click here for more on Outside Your Bubble.