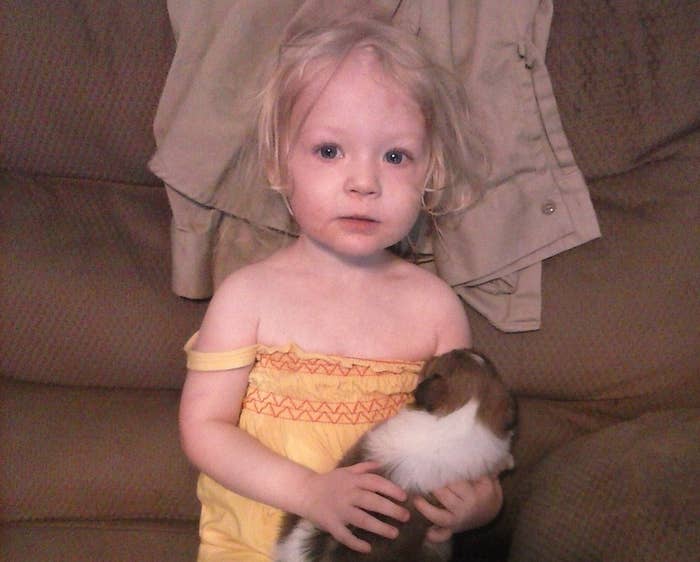 At least 86 children died in a 10-year period while in the custody of a giant for-profit foster care company, according to an investigation by the US Senate Committee on Finance. In only 13 of those deaths did the company, The Mentor Network, conduct an internal investigation, the committee found.
The Senate committee said the company "falsely" claimed that its child death rate was in line with the fatality rates in the overall foster care system.
The Senate probe started in part because of a series by BuzzFeed News that profiled problems at the company, which was the largest for-profit foster care provider in the country. In one case a 2-year-old girl who was placed at a home run by Mentor was murdered by her foster mother. In another case, a series of boys were sexually abused by a Mentor foster father, whom Mentor paid as a foster parent for years despite a series of red flags. He had requested that he be sent boys who were "male, white, any age."
Though Mentor denied the claim, employees told BuzzFeed News that the pursuit of profits sometimes took priority over child welfare. (The company is owned by Civitas Solutions, Inc., which recorded $1.4 billion in revenue last year and trades on the New York Stock Exchange.) As BuzzFeed News reported in 2015, profit margins in the business can be very high. For Mentor, BuzzFeed News reported, earnings before taxes and amortizations could be as high as 44%.
As a result of the committee's investigation, the chairman, Orrin Hatch, and its ranking member, Ron Wyden, introduced legislation Monday to require states to disclose the contractors they use in privatized foster care, and to report to the federal government how those contractors perform.
In privatized foster care, states or local governments outsource child welfare duties to companies or nonprofit organizations. Those entities then hire the caseworkers, recruit, screen, and train foster parents, and place children with them.
The Senate, for its extensive probe, surveyed all 50 states, but the results, the report discloses, were too inconsistent to be useful in comparing foster care providers. Seventeen states didn't even respond. "Some States collect information, perform reviews, and maintain data in paper files that are never entered into an electronic database or that are never synthesized into a single report or review," the committee noted.
The Senate committee saved some of its harshest language to condemn a report that Mentor submitted in which the company claimed its fatality rate was not high. Mentor said that its death rates "are comparable with national norms.''
But the committee said that the conclusion was "false," "inaccurate and misleading." In fact, the committee said, "MENTOR's death rate among foster children is 42% higher than the national average."
The committee also criticized the company's incident reports, which it said were "incomplete" and included "inaccurate information and diagnostically implausible conditions."
Mentor reported a total of 86 deaths between fiscal years 2005 and 2014. Of those deaths, 23 had been categorized as "expected" by the company, presumably meaning that the child was suffering from a grave illness, while 62 were "unexpected." (In one case, the company didn't provide that information.)
In an email to BuzzFeed News, Mentor said that it had just provided the Senate with updated figures indicating that 94 children died over a longer period, fiscal years 2005–2017. The company said that 56 "had medically complex conditions and/or a diagnosis (es) that would cause premature death." The company said other deaths were out of its control.
Mentor also said that although the Senate reported that there were only 13 internal investigations of child deaths at the company, "This number does not represent the actual number of investigations."