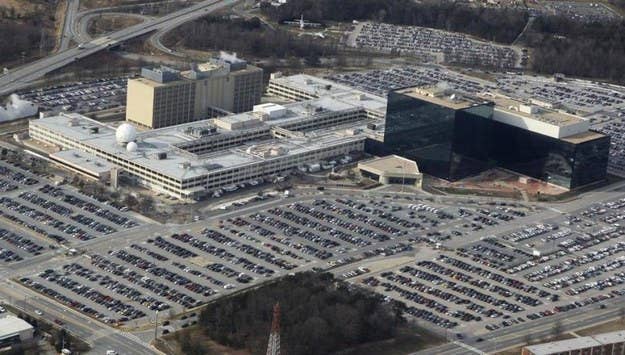 On a quiet street in Ellicott City, Maryland, a blue-grey two-story clapboard house, set back from the road, is shaded by two sycamores and a towering maple. It's the unassuming home of one of the National Security Agency's most powerful officials, Teresa H. Shea.
In September, BuzzFeed News disclosed a potential conflict of interest involving Shea, the director of Signals Intelligence. Called SIGINT in espionage jargon, it refers to all electronic eavesdropping and interception, including the controversial domestic surveillance program that collects information about Americans' phone use.
As BuzzFeed News reported, there's a private SIGINT consulting and contracting business based at Shea's home in that quiet neighborhood. Shea's husband, a business executive in the small but profitable SIGINT industry, is the resident agent for the firm, Telic Networks.
In addition, James Shea also works for a major SIGINT contracting firm, DRS Signal Solutions Inc., which appears to do SIGINT business with the NSA.
DRS declined to comment, and the NSA declined to answer questions related to the Sheas, Telic Networks, or DRS.
Now there's a new wrinkle, which the NSA has also declined to discuss: Yet another company, apparently focused on the office and electronics business, is based at the Shea residence on that well-tended lot.
This company is called Oplnet LLC.
Teresa Shea, who has been at the NSA since 1984, is the company's resident agent. The company's articles of organization, signed by Teresa Shea, show that the firm was established in 1999 primarily "to buy, sell, rent and lease office and electronic equipment and related goods and services." An attorney who also signed the document, Alan Engel, said he couldn't comment on client matters.
BuzzFeed News found no evidence that the firm has done business with the federal government, and it is unclear what electronics or office business the firm deals in. The firm is listed as active at the Maryland Department of Assessment and Taxation. One document on file at the Federal Aviation Administration lists Teresa Shea as the "sole member" of the LLC.
Records show Oplnet does own a six-seat airplane, as well a condominium property with an assessed value of $275,000 in the resort town of Hilton Head, South Carolina.
This summer the NSA turned down a Freedom of Information Act request for Shea's public financial disclosure form. The agency said that, unlike every other federal agency, it could withhold the disclosure because of a sweeping 1959 law that allows it to keep almost everything secret.
Financial disclosure forms are central to public monitoring of ethics and potential conflicts of interests by federal officials. Without that form, journalists or concerned citizens must comb through corporate incorporations, property records, UCC filings, and court records to learn about an official's financial interests outside of office. Often, these documents are not online and are in offices scattered across different states.
This year, the NSA was sued by Vice News journalist Jason Leopold after it withheld the financial disclosure records of Gen. Keith Alexander, who retired in March as director of the NSA. Ultimately, the agency released the records to Leopold.
This week, the NSA told Buzzfeed News it would "process" a formal request for Shea's financial disclosures forms, "expeditiously." If the NSA releases those forms, they might reveal more about the business interests of her and her husband.
The NSA has been under fire recently, in part because of the controversial domestic surveillance program run by Teresa Shea's office. Using "bulk metadata analysis," the program collects data on the phone calls of virtually all Americans, including the phone numbers dialed and the length of time of every phone call. The metadata program does not routinely record actual conversations, but much can be learned by knowing when and with whom a person communicates. Some of the details of that program were disclosed by Edward Snowden, the former agency contractor.
Teresa Shea, as head of SIGINT, has defended the program in declarations in two federal court cases.
The timeline of Shea's career at the NSA, and her husband's path in the SIGINT business, shows that the two have been successful in both tracks.
In 1984, according to Teresa Shea's bio (which is posted at the website of the Armed Forces Communications and Electronics Association), she joined the NSA as an engineer working in SIGINT issues.
Her husband has been involved in SIGINT as a private contractor and engineer since at least 1990, when he set up a company called Sigtek Inc., which would get hundreds of thousands of dollars in contracts with the federal government, according to a federal contracting database. On his LinkedIn page, James Shea says the company's key markets included "Defense SIGINT."
In 1999 Teresa Shea, still at the NSA, herself registered Oplnet, with its "office and electronics" focus.
Then, the next year, James Shea's Sigtek was sold to a British firm, in a deal reportedly worth $20 million. Shea remained at the new firm, which was called Filtronic Sigtek, as president.
In 2002, Teresa Shea's firm acquired a 1972 Beechcraft Bonanza aircraft, according to paperwork. It is unclear what the aircraft is used for. Over the years, according to data from Flightaware, a flight tracking company, the plane was flown to various spots on the eastern seaboard including Norfolk, Virginia; Flagler County, Florida; and Hilton Head, South Carolina, where the company's condominium is located. The plane flies several times a month. In 2014, records show 28 flights.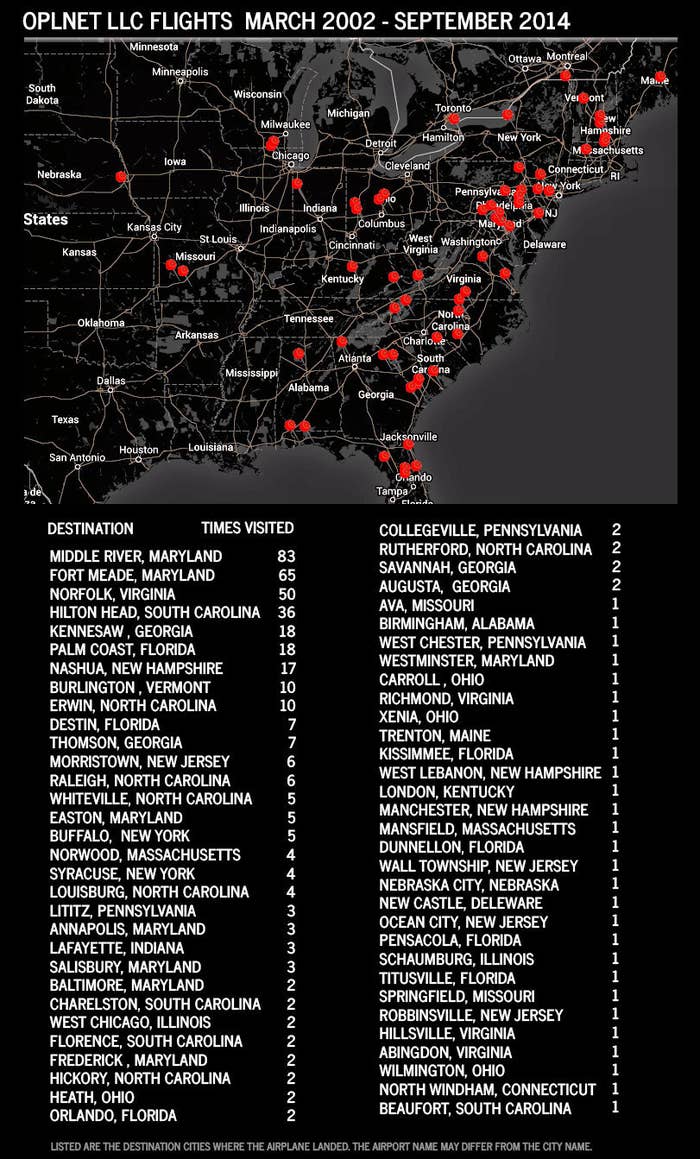 FAA records show that James Shea has a pilot's license. The same records show no such license for Teresa Shea.
It was in 2007 that James Shea set up Telic Networks, which specializes in SIGINT, according to its website, and which was based at the Shea residence.
During the last decade, Teresa Shea rose rapidly at the NSA. She was the head of Tailored Access Operations, which generally included hacking operations aimed at special lines of communications, and was part of the SIGINT directorate.
In 2010, Teresa Shea was appointed the director of all SIGINT at the NSA, after a period working in London. The same year, James Shea became vice president at a major SIGINT contracting firm, DRS Signal Solutions, a subsidiary of DRS Technologies.
As BuzzFeed reported in its first story on the Sheas, neither the NSA nor DRS will comment on whether the company has contracts with Teresa Shea's directorate.
The NSA isn't required to disclose its contracts. But there is evidence DRS has, at a minimum, been trying to get a SIGINT contract at the NSA: It's recruiting SIGINT experts for jobs at Fort Meade, Maryland, the headquarters of the NSA.
Asked if there was a conflict of interest, DRS spokesman Michael Mount said "I understand your story, and we'll still decline to comment." He said that when responding to BuzzFeed News about questions concerning James Shea, the company has coordinated with the NSA.
The NSA did not answer specific written questions about any of these issues, instead emailing a general statement to BuzzFeed News saying that "the agency takes Federal ethics laws quite seriously" and that it takes steps to identify and deal with any potential or actual conflicts of interest.
Matthew Aid, who has written a book about the NSA, The Secret Sentry, said it would be difficult to understand why Oplnet, this second home-based business, was set up by Ms. Shea, without knowing more.
But he adds that the fact that Shea's husband works for a SIGINT contractor, and has a SIGINT related company at the couple's home, is confounding.
"From a purely financial point of view, there's so much potential of conflict of interest."
He said he's perplexed that the NSA won't answer questions about the issue.
"The fact that the NSA will not respond to your request raises in my mind a host of questions. If there was nothing there, they could have come back to you and said, 'She'd been diligent. She's in compliance.' Then there's no story. But they've said nothing. That to me is what could potentially signal some problems."
Aram Roston can be reached at aram.roston@buzzfeed.com and his pgp fingerprint is C21A 2C8F 128D 81D5 766D 227C FC9B C4E1 1546 9FDC