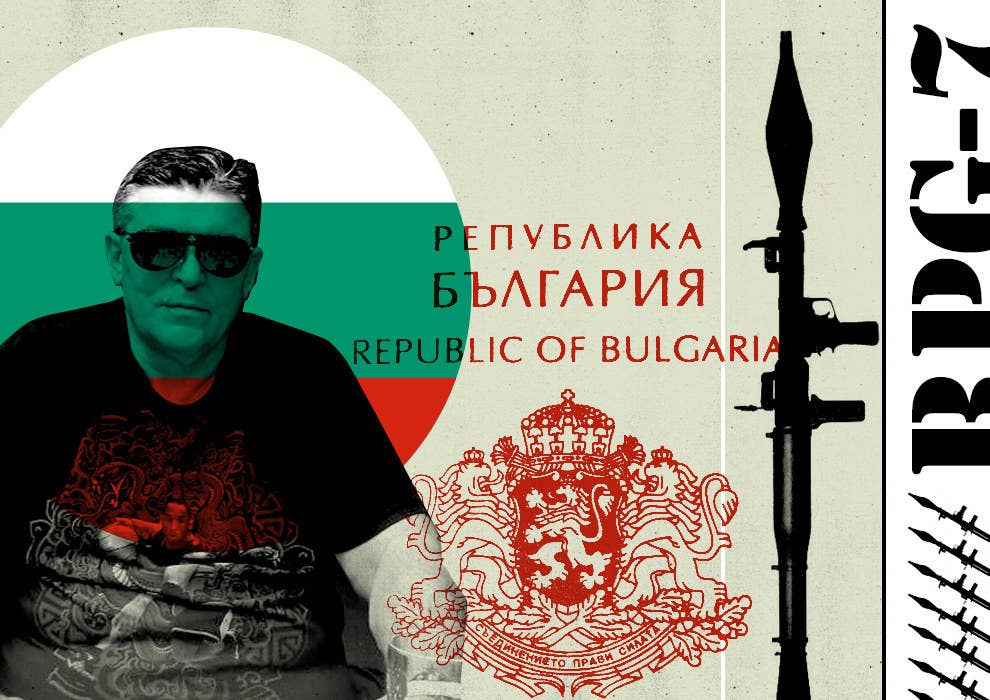 When the Obama administration, beginning last year, tried to arm moderate Syrian rebels to fight ISIS, the Pentagon did business with arms dealers who have deeply troubling backgrounds, according to sources and government records. BuzzFeed News has learned that:
▸ The main subcontractor in Bulgaria, where many of the arms were supposed to be acquired for the U.S., had a documented link to a notorious alleged organized crime figure, nicknamed "the Baron."
▸ The president of a key American subcontractor, Regulus Global, faced federal criminal bribery charges, which were dismissed after his trial ended in a hung jury.
▸ The CEO of Regulus Global was found by state securities regulators to have committed "fraud or deceit" against an investor.
The revelations raise questions about the security checks the Pentagon uses in crucial counterterrorism programs and about how business executives with underworld ties or past legal trouble can win military contracts worth millions of taxpayer dollars.
The revelations raise questions about how business executives with underworld ties or past legal trouble can win lucrative military contracts.
As BuzzFeed News disclosed earlier this year, the Defense Department's Special Operations Command (SOCOM) issued a $26.7 million weapons contract in December 2014 to a tiny U.S. company called Purple Shovel. It was part of Obama's $500 million "Train and Equip" program to aid moderate Syrian rebels. SOCOM oversees the operations of America's elite and secretive commandos, such as the Navy SEALs and the Army Special Forces. SOCOM and the Pentagon declined to comment for this story.
Purple Shovel, a company with no public record of major federal contracts, is run by a former Army counterintelligence sergeant named Benjamin Worrell. It didn't buy the weapons itself, but outsourced the deal to other companies.
As BuzzFeed News reported, there were major problems. The subcontractors tried to provide the U.S. government with thousands of substandard, decades-old grenades. And in June, an American civilian working on the contract died in training, shooting one of the grenades provided by the Bulgarian subcontractor.
But new information obtained by BuzzFeed News shows that troubles in what was a key White House program to fight ISIS ran even deeper.
And both Purple Shovel and Regulus Global are still working for the U.S. government, three sources say, trying to buy more arms for the White House's new anti-ISIS program.
The "Baron": Bulgarian Crime Connection
Since SOCOM tasked Purple Shovel with acquiring thousands of Russian-designed anti-tank weapons for the Syrian rebels, the effort naturally led to Bulgaria. The Balkan country produces some of the best-made Russian-type munitions, and it's a NATO ally. Bulgarian manufacturers and brokers often work with U.S. defense contractors.
Still, in Bulgaria, organized crime is endemic and a "particularly severe situation," as a European Commission report said this year. The government has frequently been accused of doing little about it.
Purple Shovel didn't buy Bulgarian weapons directly. Instead, it initiated a daisy chain of subcontracts. It farmed out the work to a firm called Regulus Global, based in Virginia, which in turn hired a little-known Bulgarian company called Alguns Ltd.
Alguns was absolutely central to the taxpayer-funded deal to arm the Syrians, and U.S. military and State Department officials, according to sources and records, knew that the arms were being supplied by Alguns.
What is less clear is how many people knew that the head of Alguns, a former scrap metal dealer named Alexander Dimitrov, was in business for years, according to sources and records, with a notorious and colorful Bulgarian organized crime figure named Boyan Petrakiev Borisov, dubbed Barona in Bulgarian, "the Baron."
Dimitrov, via email and a messaging app, said he knew Petrakiev but denied that he had been in business with him.
Weapons dealers say Alguns was little known in Bulgaria's arms industry. Dimitrov, who drives a black Maserati, "is not part of this business," said one senior arms dealer in Bulgaria. "He's new in this business."
Before he was involved in Alguns, Dimitrov was listed, along with his unique Bulgarian ID number, in Bulgarian court records as a co-owner of a firm called SIB Metal, founded in 2004.
The other listed owner of that company was Petrakiev, "the Baron."
"Petrakiev is a known criminal, with a lengthy criminal record spanning decades," said Commissioner Yavor Kolev, head of the Bulgarian Interior Ministry's Transborder Organized Crime Department. "Among the law enforcement community, he is considered to be a notorious representative of organized crime in Bulgaria."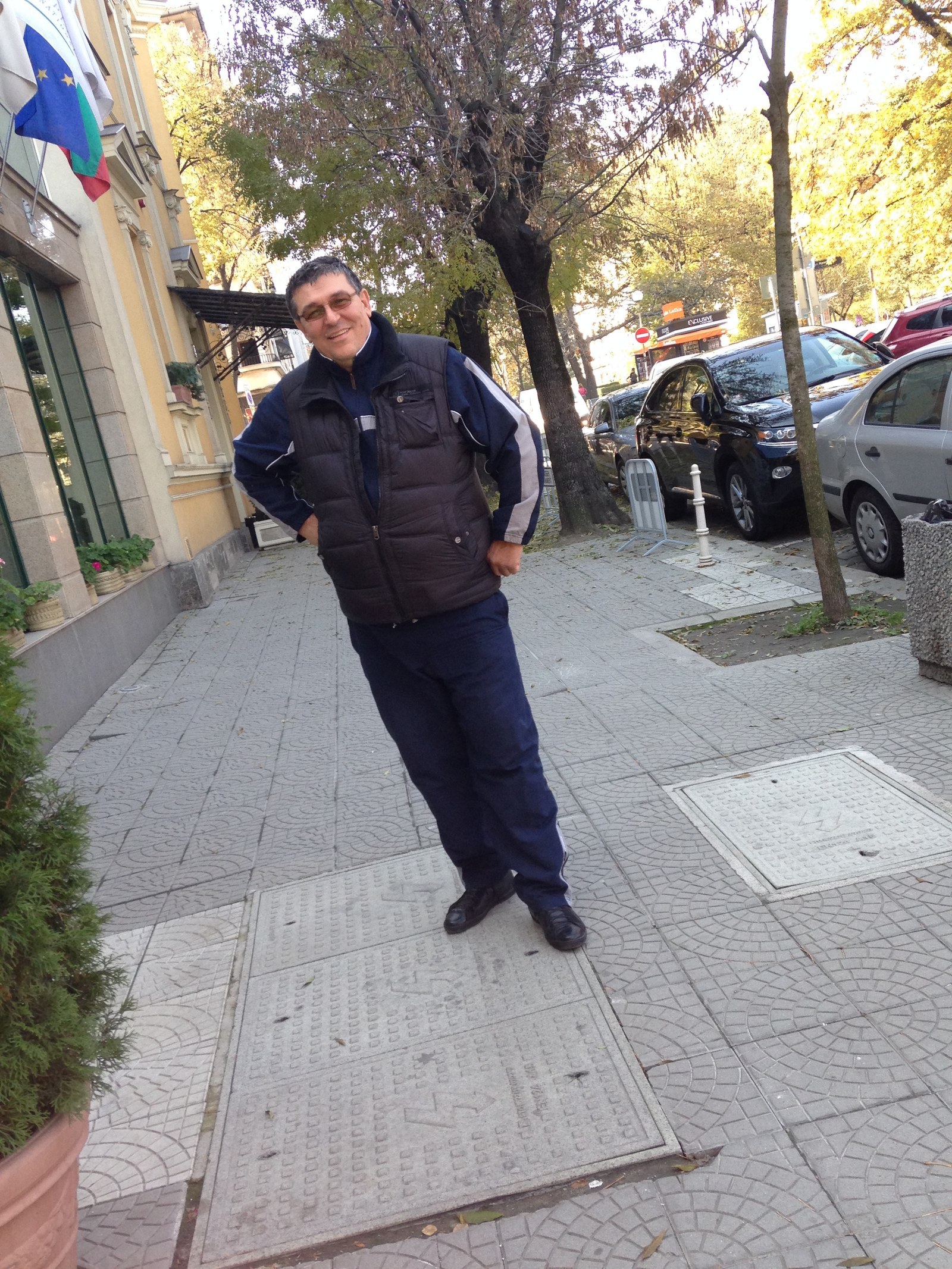 Petrakiev, 53, agreed to an interview with BuzzFeed News, and at a Sofia hotel he confirmed that he had indeed been in business with Dimitrov. At 6 feet 5 inches, Petrakiev is a massive and imposing presence, and he has a confident swagger. He wore a blue Reebok tracksuit to lunch. Over a plate of cheese and a glass of Bulgarian white wine, he explained that he was one of just three silni — a Bulgarian term for strong and powerful men — from the violent post-Communist days who are still alive. These days, he said, he has interests in casinos in Kenya.
Petrakiev's criminal record dates back to 1977, when he was convicted of robbery, according to Commissioner Kolev, who provided what he said was a partial list of Petrakiev's criminal convictions. Newspaper accounts list additional arrests and convictions for crimes ranging from grand theft auto to organized crime.
"I am not nor have I ever been involved in organized crime."
During the Balkan Wars and the embargo on Serbia, he was said to have conducted smuggling operations from his hometown of Slivnitsa, which is strategically located on the road from Sofia to Belgrade. It's also the hometown of Alexander Dimitrov of Alguns, the U.S. subcontractor. Petrakiev said he thought the oil embargo on Serbia was unfair, and he didn't respect it.
Bulgarian news accounts say that in 1994 Petrakiev was arrested in a SWAT operation aimed at rescuing a Serbian truck driver his gang had abducted. The accounts say he later pleaded guilty and was sentenced to time he'd already served.
In 2003, the accounts say he was arrested, and later convicted, for stealing railroad tracks for scrap. Then in 2004, he faced more charges, this time involving the theft of old warheads, and more illegal dealings in scrap metal.
That was the year he went into the scrap metal business with Dimitrov, who would later get into the arms business. The link between the gangster and the arms dealer was initially reported this summer by a Bulgarian newspaper, 24 Hours.
Petrakiev explained that he knew Dimitrov, the owner of Alguns, from their days in Slivnitsa. "Sasho Dimitrov," he said, using the Bulgarian diminutive of "Alexander," approached him in 2004 to ask him to be partners in SIB Metal, a company registered at Petrakiev's apartment.
Petrakiev said that he introduced Dimitrov to "powerful people" and that it was his connections that helped Dimitrov grow into the success he is today. Before he helped him, he boasted, Dimitrov "was nothing."
But he also said, dabbing his mouth with a napkin, that he hasn't seen Dimitrov in a decade and that he's not involved in Alguns and the arms trade.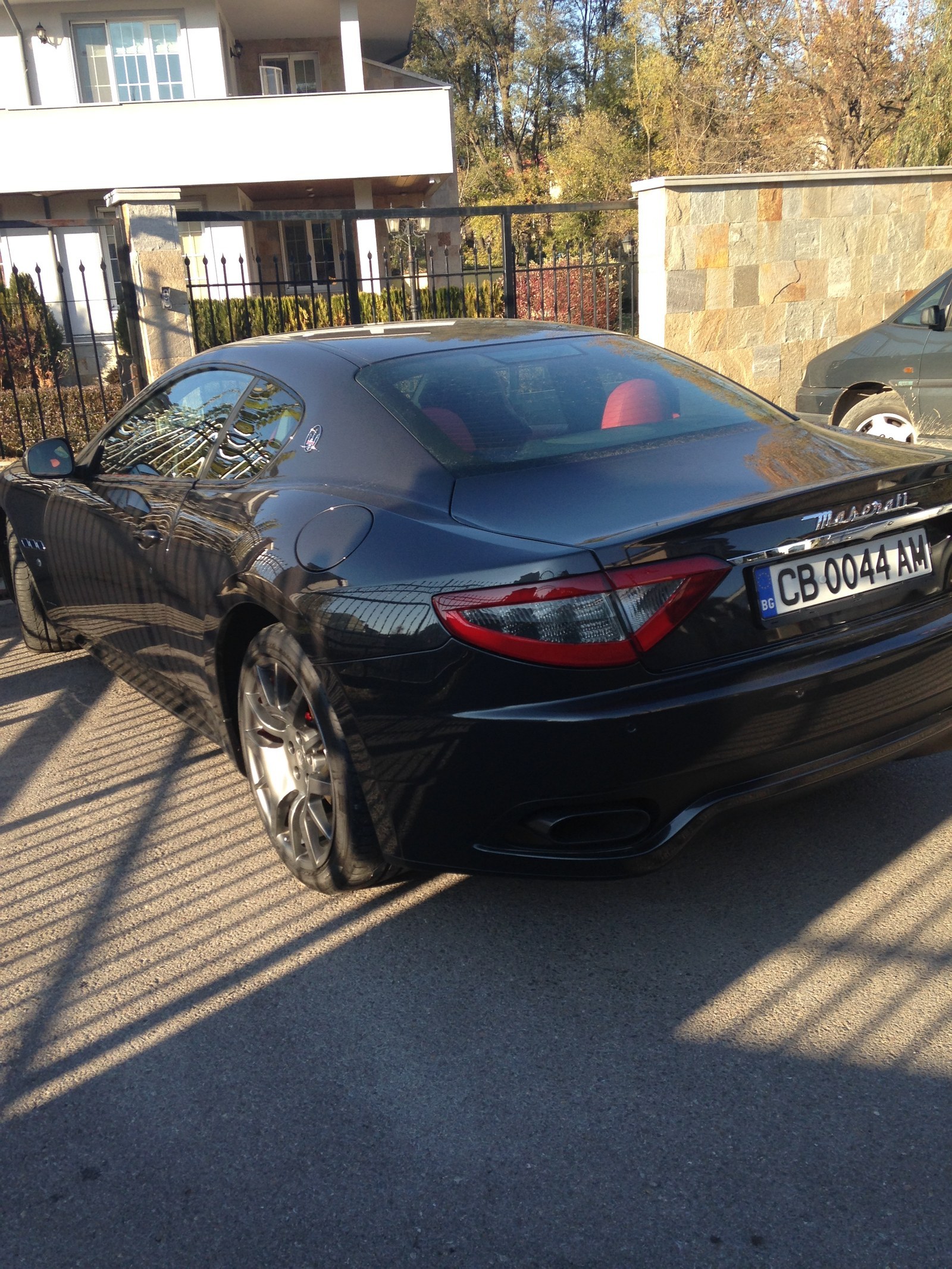 In 2009, according to published reports, Petrakiev was convicted on organized crime charges, and he's appeared in court this year, as a witness in a case involving the kidnapping of a separate Mafia boss's son.
Petrakiev, in his interview with BuzzFeed, explained that his involvement in the ransom effort simply involved helping a friend.
Dimitrov, Alguns' owner, lives in a massive two-story house in a gated community near Sofia. On bright day in November, his black Maserati was parked outside, though family members said he was not at home. Later he wrote in an email, "I am not nor have I ever been involved in organized crime." He said of Petrakiev, "Your assertion that we are co-owners of a company is false." SIB dissolved in 2012.
Dimitrov, shortly before this story was to be published, contacted BuzzFeed News on an instant messaging app, and in stilted English seemed to say that his signature on SIB documents was "false." He did not identify himself by name though he made it clear who he was, and referenced BuzzFeed News previous communications with him He also said that SIB Metals "never had a deal even for one dolar[sic]."
"Something unusual is going on here," said Steven Schooner, a professor of federal contracting law at George Washington University Law School. "As a general rule the government would probably not do business with people like you describe because they might be ruled to be 'non-responsible.' That's the term."

Alguns, which is sometimes transliterated into English as Algans, played a pivotal role not only in Washington's effort to procure weapons for the Syrian rebels, but also in a tragedy that killed an American. In June 2015, Francis Norwillo, of Texas, a father of two, died in a grenade explosion on an expansive range in Anevo in Bulgaria. Alguns, according to four sources with knowledge of the deal as well as Bulgarian government officials quoted in news accounts, had rented the range for the training as part of the contract and had provided the grenades that he was shooting.

The U.S. government said it has not investigated his death. Instead, the investigation has been run out of Bulgaria, by a prosecutor in the city of Plovdiv. Norwillo worked for Skybridge Tactical, another subcontractor to Purple Shovel. Chris Rumbley, Skybridge's president, said that Norwillo was careful and highly skilled with arms, and that it is still unknown why the explosion occurred. He said he hopes that the American government will investigate how Norwillo died. Meanwhile, "I'd love for you to keep digging," he told BuzzFeed News. "Keep digging!"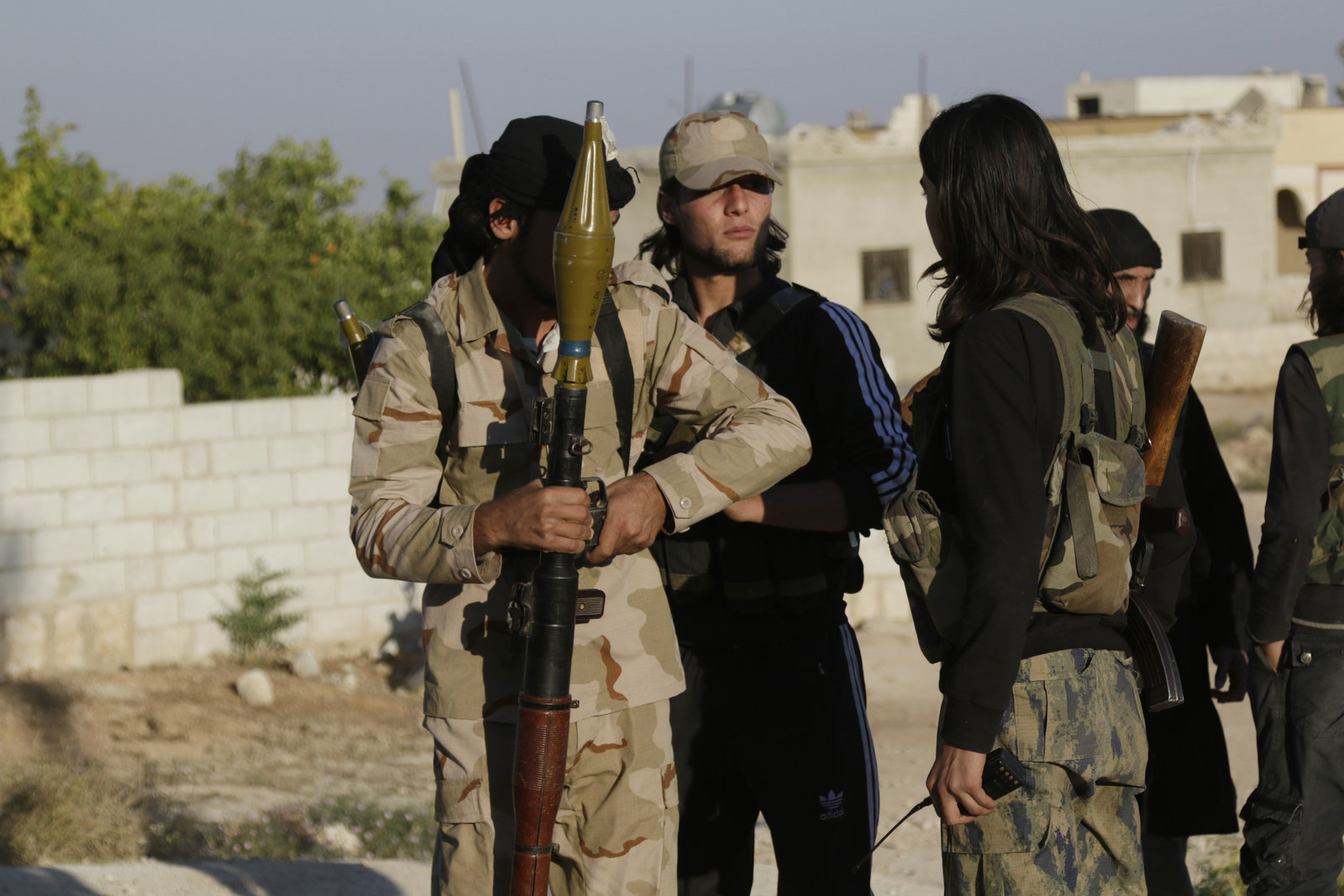 Bribery Charges and "Fraud or Deceit"
Regulus, the company that directly hired Alguns, has two top executives with past legal troubles.
The president of Regulus, Lee Tolleson, was indicted in a massive, well-publicized bribery sting in 2010. He was one of 22 arms dealers charged with inflating the price of arms to Gabon, then paying a "commission" to an undercover FBI agent posing as a Gabonese official — a classic kickback scheme.
But the government's bribery case against Tolleson and others fell apart. A jury deadlocked in 2011, and in 2012, the prosecutors moved to dismiss the charges against Tolleson and his alleged conspirators.
In a statement to BuzzFeed News, Tolleson noted that the charges were dismissed "with prejudice," meaning they could not be refiled, and pointed to a statement by the judge in the case, scolding the prosecution for its conduct in the investigation.
Tolleson drives a champagne-colored Aston Martin, though he said it's "water damaged."
At the time of his indictment, Tolleson was put on a special list of those who are "excluded" from working on federal contracts. He became eligible again when the indictment was dismissed. "I am very proud of the work we do in support of Anti-Terrorism operations around the world," he told BuzzFeed News.
But for a contract on one of America's most critical counterterrorism efforts, the inclusion of someone who had been indicted on serious charges is "surprising and troubling," said professor Charles Tiefer, who teaches contracting law at the University of Baltimore School of Law.
The CEO of Regulus's parent company, Regulus Global, William M. Somerindyke, also has legal problems in his background, and he is relatively new to the arms business. The former stockbroker first emerged in the public eye in 2004 as part of a group trying to bring the Montreal Expos baseball team to the small city of Norfolk, Virginia.
In 2012, the Virginia State Corporation Commission, which oversees securities sales in the state, found that Somerindyke had committed 12 violations of securities regulations in sales to two investors. Some of those violations involved selling unregistered securities in companies he was affiliated with, and some were "engaging in a course of business operating as a fraud or deceit." The "fraud or deceit" violations occurred when Somerindyke raised $50,000 from a dentist whom he knew from a local baseball team.
The investment was for a company Somerindyke founded named HotSpot, which was supposed to install interactive touchscreen marketing in computer kiosks.
One problem, according to investigators: Somerindyke hadn't told the dentist, Dr. James Nottingham, that HotSpot had ceased to exist as a legal entity by the time the dentist wrote the checks. Somerindyke, according to the findings, testified that by the time Nottingham invested in HotSpot, the company no longer had "an office, employees, or equipment."
The Financial Industry Regulatory Authority (FINRA), in a parallel case, concluded he violated securities regulations, engaging in private securities involving companies in which he had an interest and not informing his company he was engaging in outside securities transactions.
In an email to BuzzFeed News, Somerindyke said he accepted the findings of the state of Virginia and FINRA, though he said he objected to the language regulators used to characterize his actions. He did not address all violations, but he wrote, "The essence of the findings of the Commission are that I allowed an offering of securities to be conducted by a company whose official state entity status had lapsed back in 2007."
"'You'll double your money, easy,'" he recalled. "I feel like I was taken advantage of."
Nottingham, the dentist who invested with Somerindyke, buying securities in a company that didn't legally exist, said he's now embarrassed he ever put his money in. "He told me, 'You'll double your money, easy,'" recalled Nottingham, who said that he never recovered any of the $50,000 he invested. "I feel like I was taken advantage of," Nottingham added. "We played baseball, and he used our connection as teammates. You don't screw over your teammates!"
Somerindyke, when asked about Nottingham's comments, denied promising he could double his money and said, "I consider him a friend."
It's unclear what SOCOM knew about the backgrounds of the men who were working on arming the Syrian rebels. In his email, Somerindyke said he would have revealed his securities violations if asked but said they were "absolutely not" relevant to his role in contracting for the federal government.
In October, Obama canceled America's "Train and Equip" program. In its place, the Pentagon now ships arms to existing Syrian rebel units. After the ISIS attacks on Paris and San Bernardino, that effort has taken on fresh urgency.
Purple Shovel, the company that farmed out contracts to Regulus and Alguns, is still in the thick of that effort, according to sources in the arms industry. The company recently sent arms dealers a shopping list, leaked to BuzzFeed News, of powerful weapons that SOCOM wants to buy from Bulgaria, Serbia, and the Czech Republic. The list includes hundreds of grenade launchers, more than 5,000 anti-tank grenades, and 45 Russian-designed machine guns.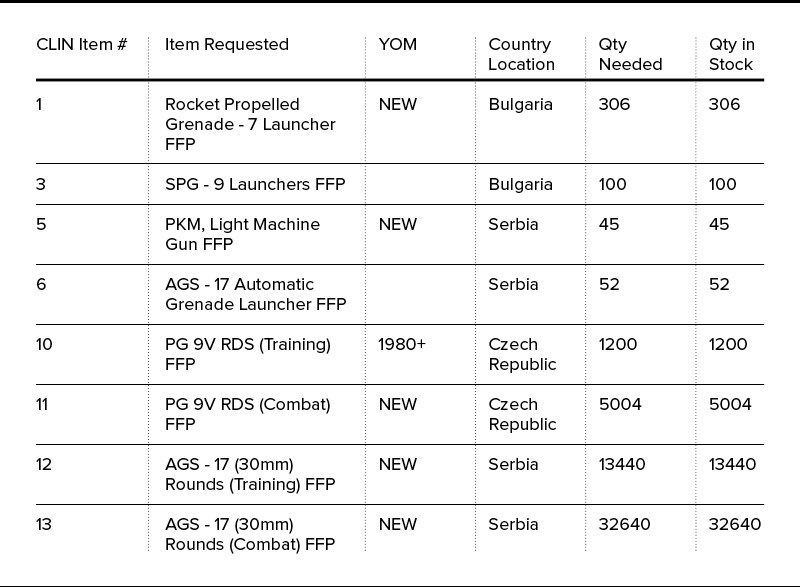 Additional reporting by David Djambazov in Bulgaria