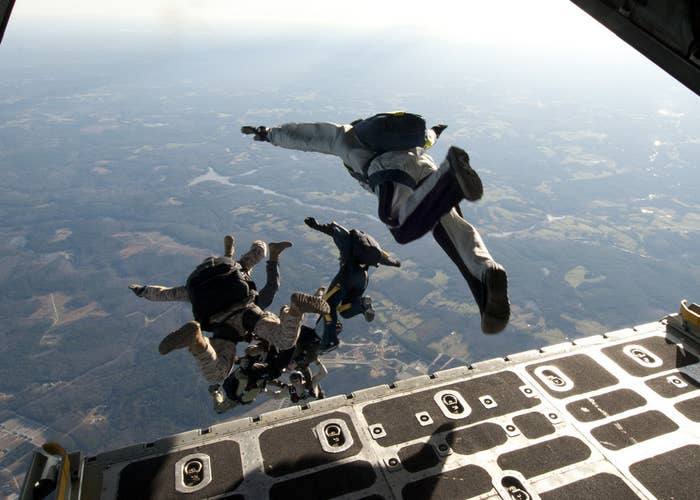 A Navy SEAL who served in the military for 14 years and worked on covert anti-drug operations has admitted to smuggling 10 kilos of cocaine into the United States, according to records from the federal district court in Miami and a source familiar with his service.
The SEAL, Angel Martinez-Ramos, left active duty in 2010 but continued to deploy on missions as a reservist, court papers say. He had drug paraphernalia, including a money-counting machine and drug-testing equipment, at home, the documents say. He pleaded guilty to conspiracy to import cocaine and is currently in custody in Miami awaiting sentencing.
His case comes in the wake of another embarrassment for the elite SEALs, the commandos famous for killing Osama bin Laden. Earlier this year, two former members of the group died after consuming heroin and alcohol on a commercial ship they had been hired to protect from pirates.
Martinez-Ramos, 36, was arrested in December as he returned to the U.S. from a short trip to Aruba. Before his arrest, the Drug Enforcement Administration had received a tip that a U.S. service member would be arriving with a load of narcotics, documents show. Ironically, Martinez-Ramos had occasionally worked closely with the DEA on sensitive counter-narcotics missions in Latin America, a source familiar with his service record told BuzzFeed.
Though authorities frequently announce high-profile arrests, this case has received no attention until now. The DEA would not comment on it, and the U.S. attorney's office also declined to comment because the case is ongoing.
Court records say that shortly before his arrest, the SEAL stayed with his wife, Bibiana Marcela Lopez-Correa, at the Tropicana Resort in Aruba. On the morning of Christmas Eve, at the Aruba airport bathroom, a co-conspirator allegedly gave Martinez-Ramos what he planned to bring back: 10 bricks of tightly wrapped cocaine. He packed the drugs, which weighed a little more than 22 pounds and have a wholesale street value of as much as $350,000, into a black Totto brand suitcase.
He and his wife were both arrested at Miami International Airport after they arrived. He had left the plane first, leaving his wife to carry the suitcase off the plane, court records say. But she was spooked and left it behind in the overhead carry-on bin.
In March, Martinez-Ramos pleaded guilty to a single charge of conspiring to import cocaine into the country. He admitted his role in the smuggling in a court document called a "factual proffer." Martinez-Ramos is scheduled to be sentenced later this month, and he faces a minimum sentence of 10 years and a maximum of life.
His wife pleaded guilty and has already been sentenced to 70 months in prison.
Martinez-Ramos, according to court records, had a special type of U.S. passport for government officials and SEAL credentials, and "he frequently travels on orders and on official business to Central and South America," the judge wrote in one order.
The judge's order said that at Martinez-Ramos' home, there was "paraphernalia of the drug trade, including drug testing kits, a money counter, a scale, a vacuum sealer, vacuum sealing bags, and other packaging material." (A former SEAL told BuzzFeed that vacuum sealers are common gear for a SEAL, used for packing gear watertight for missions, but money counters and drug testing kits are not.)
And there is an allusion to another drug deal. According to one court filing by his wife's lawyer, citing a confidential government pre-sentencing report, Martinez-Ramos "packaged cocaine at Turbo, Colombia." Turbo is a small city not far from the Colombia-Panama border. The court filing also refers to a "failed cocaine shipment."
Martinez-Ramos' lawyer didn't return phone calls, and the attorney for his wife declined to comment.
Two days ago, authorities in Seychelles, an island nation in the Indian Ocean, released the details of toxicology tests on the two ex-SEALS who were working as private guards on the cargo ship Maersk Alabama, which suffered an earlier pirate attack made famous by the movie Captain Phillips, starring Tom Hanks. The former SEALs, Jeffrey Reynolds and Mark Kennedy, died in February aboard the ship after consuming heroin and alcohol, the toxicology report found.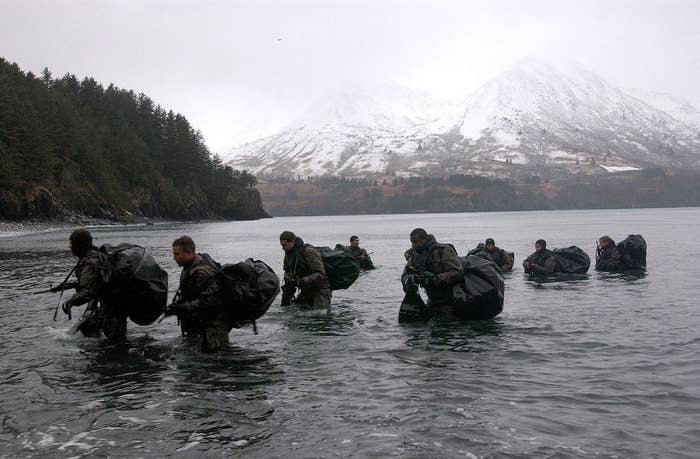 Detention order for Martinez-Ramos.