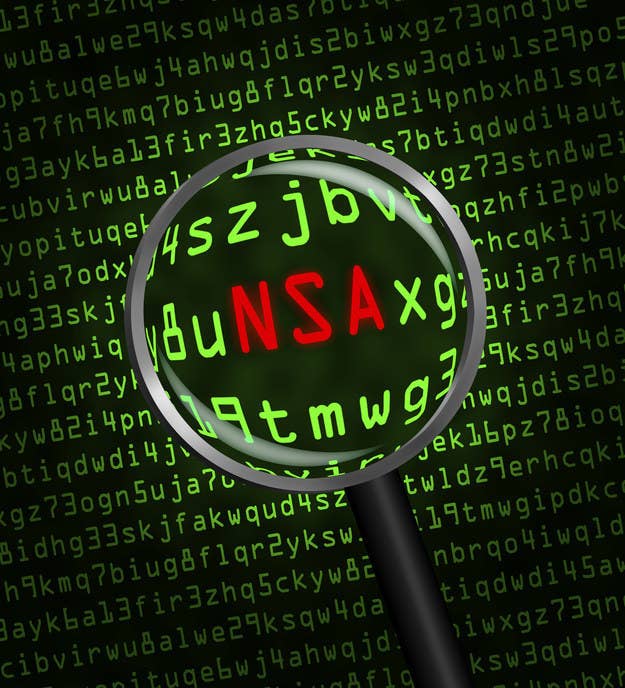 A large government contracting firm that appears to be doing or seeking business with the National Security Agency employs the spouse of one of the most powerful officials at the agency, according to corporate records, press releases, and company websites. But the NSA has declined to address whether there is a potential conflict of interest or to disclose any information about contracts or the official's financial holdings.
The spouse, for years, has also had an intelligence technology company incorporated at the couple's suburban residence in Maryland.
The NSA official, Teresa H. Shea, is director of the Signals Intelligence Directorate, which means she oversees electronic eavesdropping for intelligence purposes. She's held that crucial position since 2010. SIGINT, as it is called, is the bread and butter of NSA espionage operations, and it includes intercepting and decoding phone calls, whether cellular or landline; radio communications; and internet traffic. Shea's directorate was involved in the controversial domestic surveillance program, much of which was revealed by Edward Snowden.
As for Shea's husband, James, he is currently a vice president at DRS Signal Solutions, part of DRS Technologies, a major American defense contracting company owned by the Italian defense giant Finmeccanica. On his LinkedIn page, he boasts of his "core focus" in "SIGINT systems," and cites his employer, DRS, for its work in "signals intelligence, cyber, and commercial test and measurement applications."
According to Maryland state records, James Shea is also the current resident agent of a company called Telic Networks, which he founded in 2007. The firm is registered at the couple's home in Ellicott City, Maryland. On his LinkedIn page, Shea states that he was president of Telic until 2010. Telic's rudimentary website describes its expertise in SIGINT, maintaining that the firm's personnel have a history of developing innovative hardware and software solutions for difficult SIGINT and ELINT [electronic intelligence] problems." Telic's incorporation records say it is a "government and commercial contracting and consulting" company.
SIGINT is an exclusive club because it is a very sensitive form of intelligence. As one former intelligence official, who spoke to BuzzFeed News on condition of anonymity, explained, Shea's directorate "has the national authority" for signals intelligence conducted by the United States government.
It is impossible to determine what work DRS, which employs James Shea, might do for the agency that his wife helps run or how much federal money is at stake. Unlike most other federal agencies, the NSA isn't required to disclose its contracts, and both DRS and the NSA declined to answer questions about whether the company contracts with the agency.
Still, there's strong evidence that DRS either works with the NSA or is bidding to do so. According to its own website, DRS is seeking 15 workers for a potential SIGINT-related contract at Fort Meade, Maryland, which is the headquarters of the NSA. "Contingent on contract award," the listing says, DRS will need engineers, managers, and administrators for "providing SIGINT technical expertise" and "support in areas of SIGINT technical fields."
"Obviously, that's for the NSA," said James Bamford, an author and expert on the agency, when told of the DRS job listings.
Because the NSA controls SIGINT, the agency is the biggest potential customer for any company in the business. DRS sees itself as a major player in the field: Just last week it held its "37th annual DRS SIGINT Technology Expo," which the company bills as "a leading annual event for professionals in the Signals Intelligence community."
NSA spokeswoman Vanee Vines did not answer specific written questions about Teresa Shea, DRS, or Telic, and she did not respond to a request to interview Shea. Instead, she emailed a statement to BuzzFeed News in which she said that "the agency takes Federal ethics laws quite seriously, and has implemented a robust financial disclosure program to ensure that the agency not only complies with the regulations, but also aids employees in identifying possible conflicts of interest before they become a problem." She wrote, "The agency and our employees work together to identify and mitigate potential conflicts and to remedy any actual conflicts that may arise."
As for DRS, it also declined to comment on any business it might have with the NSA — but an email strongly suggests the company communicates closely with the agency. "I understand you have a statement from the NSA," wrote company spokesman Michael Mount, "and based on that we do not have anything additional to add."
Telic Networks has a telephone number listed on its website, and on Monday, James Shea answered the phone. "Jim Shea!" he said. But after he was told what the call was about, he said, "I'm in the middle of a meeting right now. I'll try giving you a call later." He didn't answer subsequent calls.
In spite of her power, Teresa Shea's name might be an arcane bureaucratic tidbit, were it not for the fact that Snowden exposed the NSA's domestic surveillance program. Called "bulk metadata analysis" in the technical jargon of the agency, the program collects data on Americans, including the phone numbers dialed and the length of time of every phone call. The metadata program does not routinely record actual conversations, but a huge amount of information can be learned by knowing when and with whom a person communicates.
After the NSA's practice was disclosed, Shea, as SIGINT director, defended the procedure in court declarations, insisting that the agency "stores and analyzes this information under carefully controlled circumstances."
The former intelligence official says the potential ethical issue involving Shea and her husband seems fairly clear. Even if Teresa Shea's husband isn't directly involved in bidding for contracts, he says, "the perception of abuse is still there. Even if she's recusing herself she's still running SIGINT, she's approved the program."
In June, to learn more about if there was a potential for a perceived or actual conflict of interest, BuzzFeed News filed a Freedom of Information Act request for Teresa Shea's public financial disclosure forms from the NSA. Those forms might reveal what the SIGINT director's relationship is with the SIGINT company incorporated at her home. Earlier this summer the NSA turned down the request, citing a 1959 law that protects agency information from disclosure.
Scott Amey, the general counsel of the nonprofit Project on Government Oversight, objected to such blanket secrecy: "We don't know how many contracts DRS has, whether they have contracts, what they are for. We're kind of in the dark, and that's not how we want our government to operate."